When you work on your freelance jobs each day, you would go to your work station and see the usual place which you consider your own spot. But is your working environment healthy and positive? Does it affect your work performance? Well, we only hear of working environment if we speak of office work where co-workers exist and the bosses are there. You could picture a scene where everyone are in business suit and are working on their own cubicles or tables. In a big office, work environment would include good relationship with co-workers and a happy environment no matter how busy each one is. It also includes respect to each member of the company.
But in freelancing, you won't deal with co-workers because you are the only one working in your very own spot. So, working environment for freelancers mainly refers to his own home office. Well, it would be easier to maintain it because there is no need to deal with other employees and there is no need to worry about what your boss will say because you do not have a boss. In today's article, we will talk about the importance of having a good working environment as a freelancer and how you can achieve the same.
How Important is Your Freelance Working Environment
If you disregard your workstation especially that it is just in your own home, think again! Your home office is actually important. It can affect your work productivity and your entire career as a freelance designer. Know why? Check on the points we have below so you will know how important a freelance working environment is.
1. Keeps you inspired and motivated to work.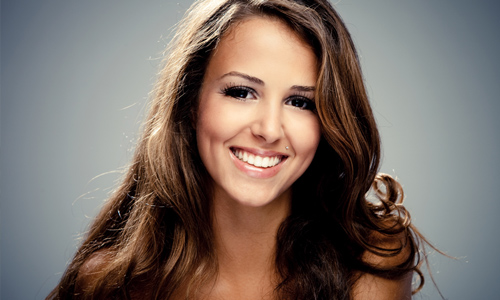 When you are inspired and motivated, you can come up with great outputs. You will also feel good while working. That is why a good working environment matters. It can totally affect your entire work. You will be able to work better with an environment that is relaxing and have that "feel good" aura. Hence, with your passion to work and motivation combined, you will surely become a better worker.
2. Affects productivity.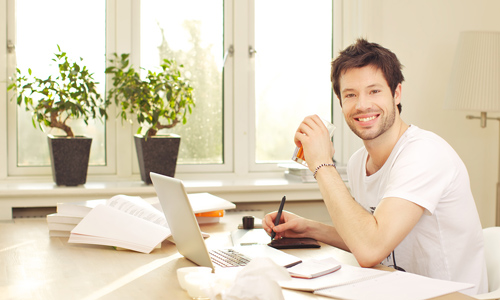 This is so true. Since you feel good and you are in high spirits to work, you can work more and finish more outputs. You will surely be happy that your to-do list for the day will be done. Sometimes, you will even have more time to work on tasks for the next day. Once you are productive and most work is done, you will be able to allocate time to the best things in life like taking a walk in the park or spending time with the family. Check on 10 Simple Steps to Increase Productivity if you want to get more work done.
3. Concentration and focus.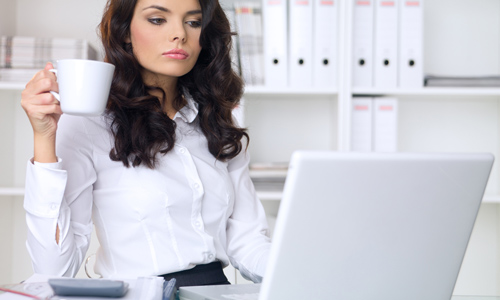 When you work at home, there are instances that you find it hard to focus and concentrate on the work you are doing because of some distraction. There might be kids at home or other members of the family might unintentionally distract your freelance work. That is why, it is important that you look for a spot in your home where you can be free from distractions. Then make sure that you will be able to create a good environment in order to help you focus with your tasks. A good environment will surely help you to think nothing else but work. But when you leave your workspace, be sure to leave your work there too.
4. Constant flow of creativity.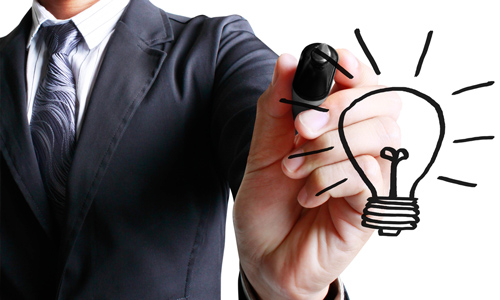 Designers need to keep their creative juices flowing all the time. If you are working with a good ambiance, you will surely remain creative. It wouldn't be hard to think of new things to do for your current project. Also, you will even be able to come up with brilliant designs especially that you are motivated and inspired. Our Tips on How to Retain Designer's Creativity might also help you.
5. Be more positive.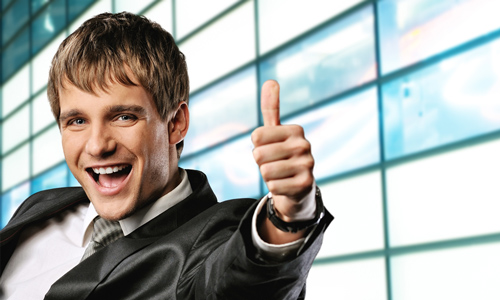 A stressful environment can make you think negative thoughts. But if you are dwelling and working in an environment that brings in positive things, you will also be able to think positively. As a result, you can work well, deal with clients well and you will have good thinking that leads to better freelance work management.
6. Results into better outputs.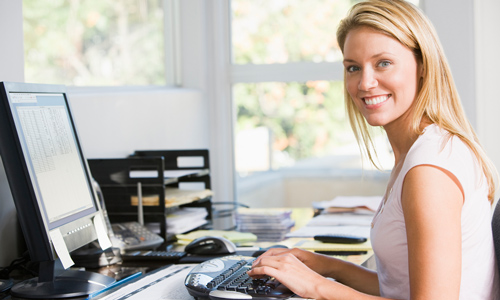 Since you will be more productive and that you have that endless creative idea, you will be able to create better projects and impressive results. This is a good thing for your business. Having good projects will bring in more clients and will also give you a good reputation as a designer. And it just started with a good working environment.
7. Affects your mood.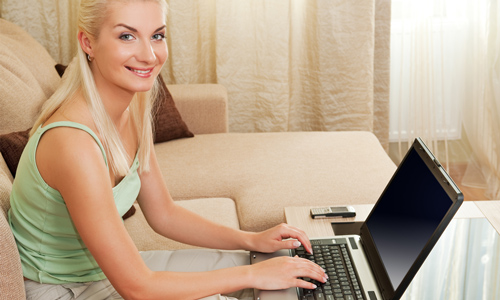 Your mood is very much important for work. It can affect the entire process of your work. For sure you are aware that you are unable to work well if you are in a bad mood but you can work a lot better if you are in a totally good mood. With a good ambiance, you will be able to set a good working mood. Your mood can also be reflected in your designs. Have you observed that?
8. Affects thinking.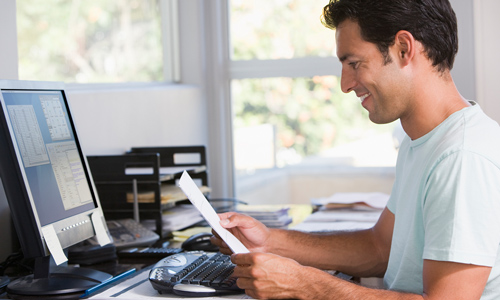 Aside from your mood, your thoughts will also be affected. If you have a good working aura, you will find it easier to think and even deal with problems. You can compose yourself well and you will also have enough time to weigh things and balance your thoughts especially if you are dealing with a big issue. With this, you are assured that you will get into good decisions.
9. Better networking.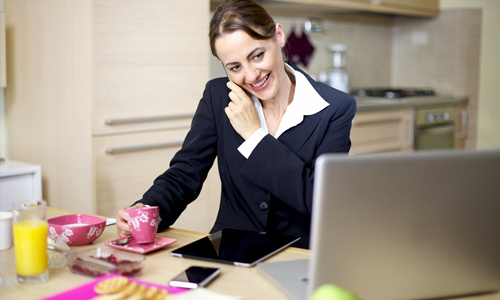 While you are working at home, you are also doing some networking because that is important in your career as a freelancer. You will be able to work on your network well if you have that positive attitude brought about from the good environment you are in. Also, you could talk well with clients and respond to them in a good manner which is necessary in order to keep a good reputation and to keep a good business relationship with clients.
10. Better learning.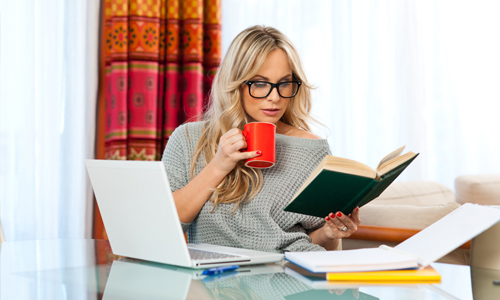 Yes, you learn every day and it is made possible if your environment will help you to easily absorb the readings you do and merely from simple conversations. There are so many ways to learn. Even working on your project can let you learn new things from it. A good environment is also a good avenue for learning and developing yourself as a freelance designer.
Yes, a good working environment will help you garner all the benefits above. You will surely agree with us that these things will be a result of merely creating a good working ambiance. So, we will now be giving you some tips on how you can create an environment that will make you a better freelancer worker.
How to Revamp Your Workspace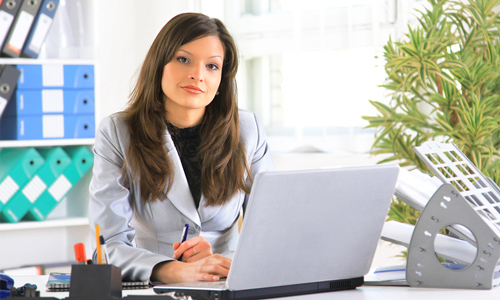 Since we are already aware of the positive things a good environment can give us, let us now look into some tips on how you can revamp your workspace and make it a better place to work in. Try to create one that would give a positive effect on you. You can do this by doing the following:
1. Get a well-designed work area. Everything starts with a well-designed working area. Choose calming colors that would make you feel relaxed and not colors that might stress you. Also, install proper lighting so that you won't be working in the dark. You can also design your work station in whatever manner you want as long as it will keep you inspired and motivated.
2. Set room temperature. No one would like to work in a place that is so hot or too cold. So, be sure that you are working with the right room temperature for you. This will make you feel a lot more comfortable. But make sure you won't doze off while working.
3. Get a good view. It is better to place your workspace near the window so that you will be able to see the beauty outdoors. But choose a place where you can get a good view like a well landscaped garden, a body of water or maybe the city lights. This can help create a good working environment.
4. Get a good chair. A chair is something you would really need while at work. This is important because you need to feel comfortable on your chair to be able to work well. So, choose chairs that would push you to work, not to sleep and not to walk away from your station. Get a chair that will make you stay for work.
5. Position computer well. Aside from your chair, your computer should also be positioned well. It has to be placed in a manner that you could type well, see the screen well and use the mouse well. If all those three things fail, you will end up unwilling to work.
6. Organize your desk. A cluttered desk creates a stressful aura. So, be sure to keep your stuff well and arrange them in storage boxes or whatever you are using. Be able to manage your files so that you will not have trouble looking for those you need. Also, try to read How to Develop Organizational Skills.
7. Post inspiring photos. One way to keep you inspired is to post inspiring photos. It can be photos of your family or your friends. It can also be photos of yourself or of other things that you love. Some would post photos of their dream car, dream vacation or dream house. This is effective in keeping yourself motivated to work well in order for you to reach your dreams.
8. Listen to soothing music. Music is also a way to create a good aura. Choose music that will give you a beat to work. You can notice that you will be able to work well with the music on. But there are also people who prefer silence while working. It just depends on you.
Okay. Now you have already set a good working environment. You will be able to work well now. And do not ever forget to keep your work area clean all the time – that is the best way to make a good working environment.
More Tips for a Good Working Environment
1. Ways to Achieve a Relaxing Workspace. Learn how you can achieve a relaxing workspace in ten simple steps.
2. Reasons Why a Well Designed Office can Boost your Design Business. This one is applicable for freelancers who have their own office and work for local clients. Read on how a well-designed office can help you succeed.
3. Advantages of Setting Boundaries at Home for Freelancing . When working at home, it might be challenging to set boundaries but it is possible. Know the reasons why you should set boundaries at home for your freelance work.
4. How to Block Distractions to your Freelance Work. Freelance work in your own home could also expose you to different distractions. Get to know how you can block those distractions and be able to focus on your work better.
5. 40 Inspiring Setup of Cool Workstations. Want to see some cool workstations? Check this post and be inspired with the different workspace designs. You might be able to apply it in your own freelance work station.
Inforgraphic: Staying Safe in Your Home Office
Before we finally end this post, we thought of sharing to you an infographic that would give you guides on how to have a safe home office. A good working environment would be futile if you are unable to keep yourself safe from hazards. That is why, it is important that you are totally aware of what you can do to protect yourself while working. Check out this infographic The Unofficial Office Training Guide: How To Detect & Eliminate Office Place Hazards from Mindflash:

It's Your Turn Now
Setting a good working environment at home doesn't take a long time. You just need to maintain it so that you will have the same positive environment for work every day. How about you, what do you do in order to have a good ambiance in your workplace? Do you think it has an effect on your work performance?