Many people spend their time maintaining their websites these days. Some even consider this as their primary source of income. There are so many websites which deals with various topics. It is amazing that no matter how many websites there is, there are always thousands of visitors each day. This goes to show that most people worldwide are really into this technology. It is now up to you on how you will increase your traffic and subscribers.
When one makes a blog or a website, the next thing to worry about is how to promote it and how to let other people know you exist. Well, it would be worthless if others couldn't see what you worked hard for. So, that is why we have given some tips to help you promote your website.
1. Blogs.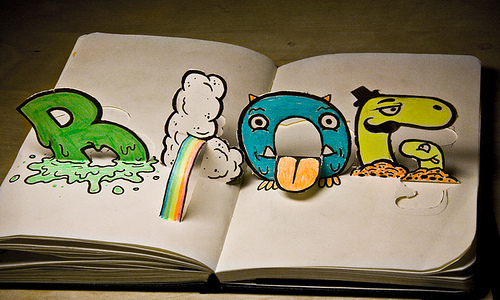 Image: NVasion
Blogging is one effective way to reach other people. Lots of websites have a supporting blog in addition to the site which helps to increase the traffic of their websites. Blogs would be more effective if it has new contents every week. If you are making a blog, make sure you have planned the posts even before you have started making it. This is one way to ensure that your readers will continue following you.
2. Social Networking Sites.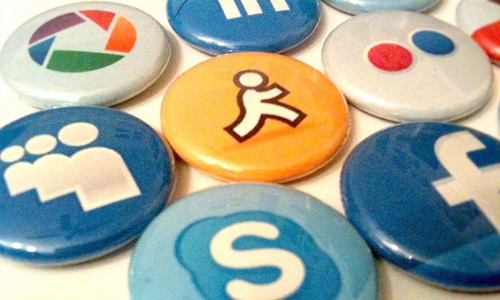 Image: skippydogdesigns
Since using social networking sites is a trend today, make use of it to promote your site. You have lots of friends and followers in Facebook and Twitter who could regularly read your posts in your website. You can post updates about your website and invite them to view it. Readers could also bookmark your posts which is another great way to promote a site.
3. Networking.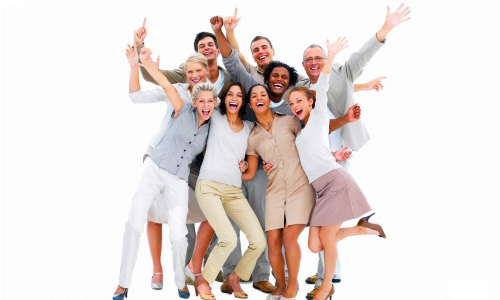 Image: jonna_Asher
Connect with people and meet new ones whom you could talk about your field. They could not only help spread the word about your blog but they could be your friends who can give you professional advices when you need it. You can meet these people through social networking site and by joining online design communities and forums.
4. Contests.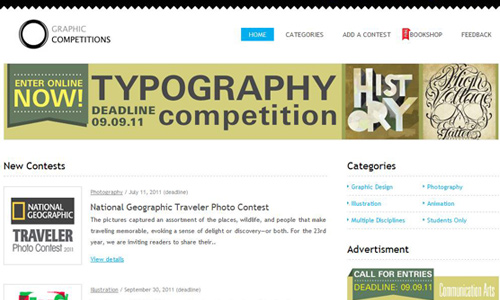 Image: graphiccompetitions
You can have contests in your website. People will be interested to join them because they would love to win prizes whatever that could be. The more people who join it mean you had a successful activity. Aside from that, you can also join contests in other sites so that you can introduce yourself and your website.
5. Directories.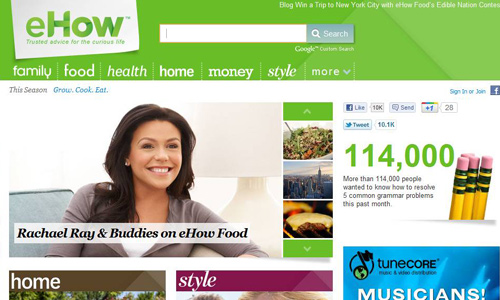 Image: ehow
Directories can be found in the web where people will search certain articles for they are kept in one website. All they have to do is search for it, you may want to be part of this directory to get backlinks and increase of traffic. Try posting your articles in sites like this.
6. Classifieds.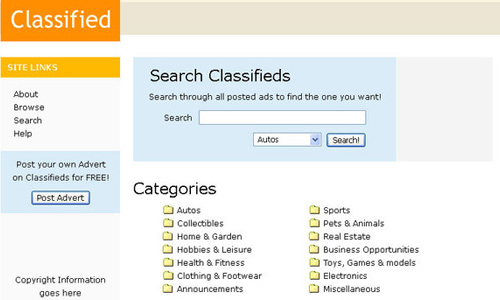 Image: haiderali
This is a common way to post your articles for free and reach millions of people. Like the directories, people can easily find you by searching on a topic which might be something you have made. Items are categorized making it easier for anyone to look for help.
7. Forums.

Image: koisnake
Join forums by answering questions, posting questions or commenting on posts. This will help you a lot in getting backlinks for you will include a link to your site after each comment. Make sure you will always give an intelligent and informative post so that people will be interested to know more about you from your website.
8. Banner and Text Link Advertising.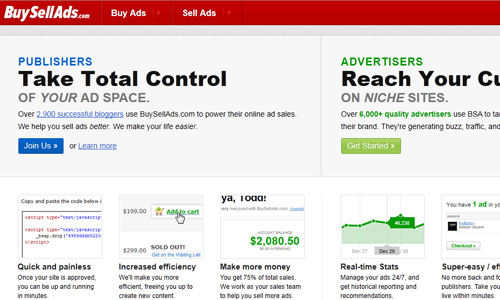 Image: BuySellAds
Another way is using banner and text link advertisement. Making a banner could be a challenge for you are only given a limited amount of space. But if your banner looks interesting, then you'll surely be successful through this. Meanwhile, text link ads are easier and cheaper to make. Contact related sites and ask them if you could post your ads. You can find these sites by searching for them in the internet. Or you may contact some sites which offer services for these ads so you can have a space on larger websites.
9. Portfolio Sites.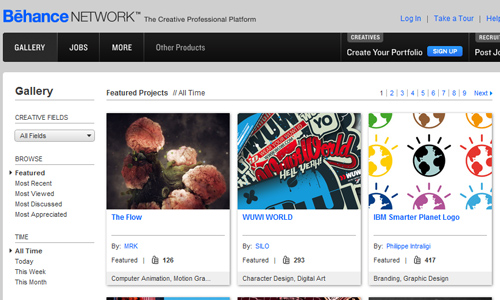 Image: Behance
You may submit your work in sites that hosts portfolios. Put your link for every design you submit. You will not only invite new readers but this will also help you gain more clients especially if they like your design.
10. Tutorial Sites.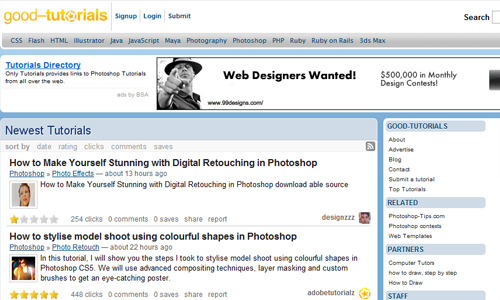 Image: Good-tutorials
Another great way to get traffic is by submitting tutorials to tutorial sites. Other than letting them know you are good in the field, they will also check your website for more tutorials they can benefit from. Always place a link to your site whenever you submit a tutorial.
11. Link Baiting.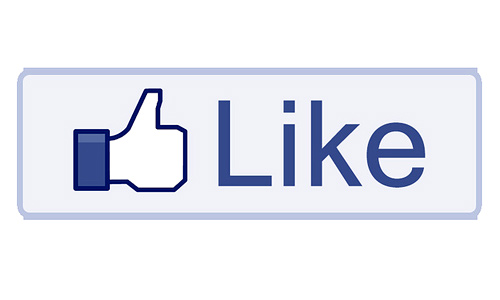 Image: Sean MacEntee
Link baiting is when you post something that is bookmarked or blogged a lot. A good content of your post will be helpful to promote your site. If many people blog about it, share it or bookmark it, then there is a greater chance for more people to read it.
12. Email Marketing.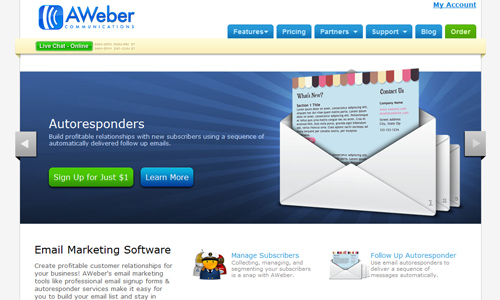 Image: Aweber
To avoid being considered as a spammer, have an opt-in email form in your website where the visitors can sign up to receive updates from your website. Once they have signed up, you can start sending free tips or other freebies to them. You can even send them your email newsletter where they can find updates about your website.
13. Videos.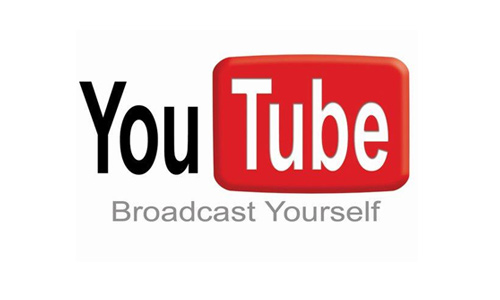 Image: RockNRoll200
Another popular way of promotion online is using videos which are viral. It is a good way to invite people to your site. Make an interesting video so that many will be eager to view it and end up visiting your site.
14. eBooks.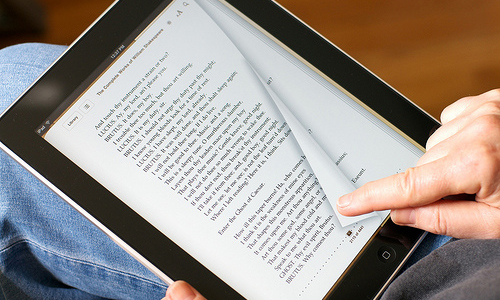 Make an ebook with an interesting topic and sell it in the market. You can also give them for free if you want to for every new subscriber. This will also arise interest in others to subscribe to your website.
15. Print Advertising.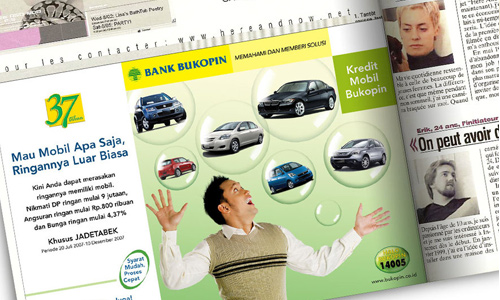 Image: ronaldesign
This is quite expensive but would be effective if you have your own office in a certain area. You can send out flyers and posters to introduce your business. Also, do not forget to make a business card which is very important in marketing a business.
16. Oral Communication.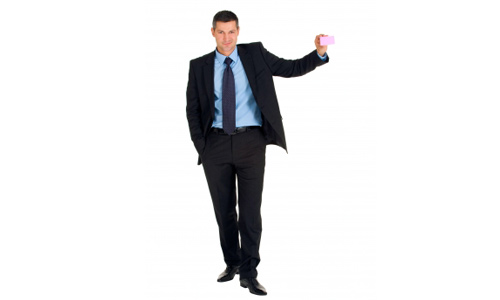 Image: Ronaldesign
Now, this is surely an old fashioned yet very effective way of promotion. Tell everyone about your website. You can use your printed stuff to tell them about this and for sure, others will know about it. Without you knowing it, there are lots of people who visit your site because of word of mouth. Also, always bring with you your business card so that you can hand it to anyone you meet on the way.
There are so many ways to promote your website and you could use all of them or not. Promoting your website is a challenge but after all the work has been done, it will all be worth it. We hope we helped you through this post. If you have other points to share, we would appreciate it. Feel free to write in the comment section below for some other ideas on promoting a website.