In the design world, a mockup is used to showcase the designer's final work to clients and customers in a professional and impressive manner. It also helps designers save time and energy in making sure that their work will be presented well.
Nowadays, selling T-shirt designs is one of the trends in making money both online or offline.
Though the design is completely up to you, we got you covered in presenting them. Below we have compiled the best of T-shirt mockups in the internet. Both Free and Premium. Take a look on this handpicked list and be sure to check them all out and grab the ones that stand out to you. Come, take a peek, and choose your pick.
Free
This first feature offers a simple mockup of shirt being worn by a man.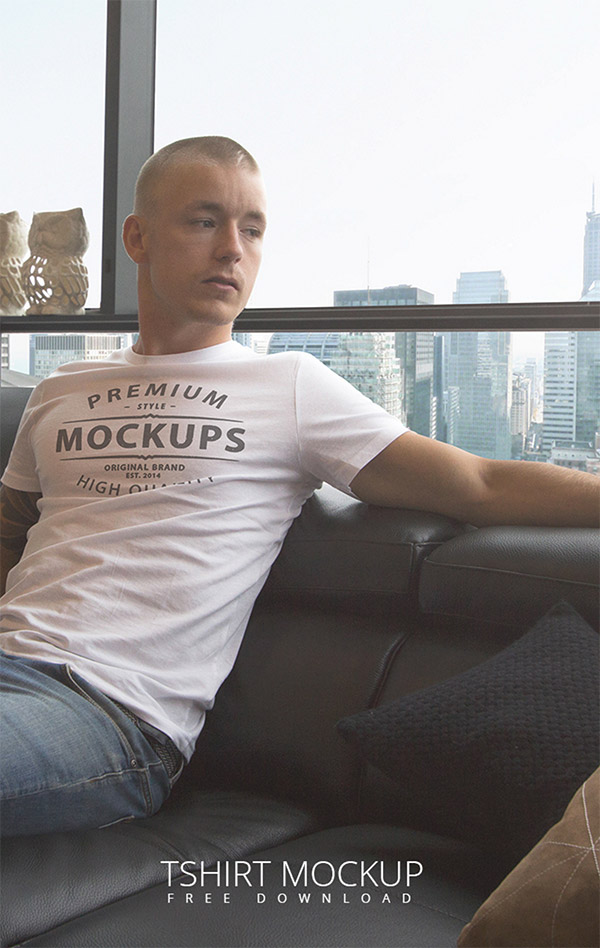 This mockup has a fully layered PSD files with easy-to-edit elements.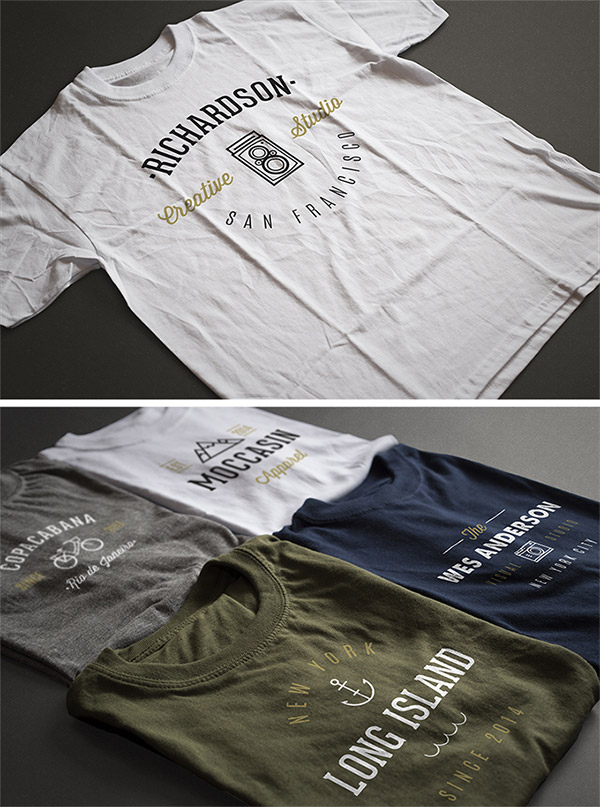 This realistic flat PSD mock-up allows you to showcase your t-shirt designs on front and back side.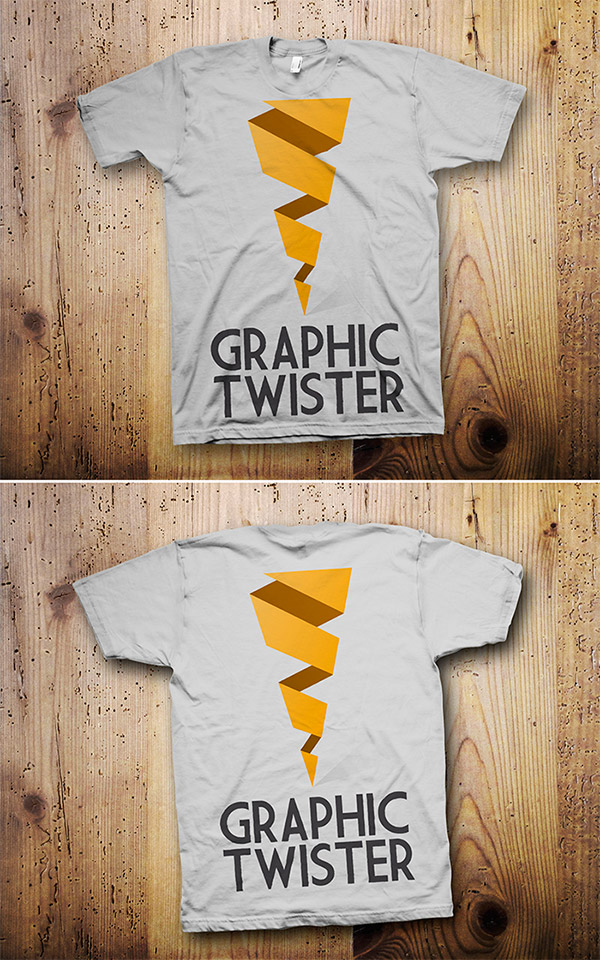 This mockup uses Photoshop smart-object layer that allows you to easily apply your design to the shirt. You can also change the shirt color and backgrounds.


This mockup comes in 2300x1600px with photorealistic design.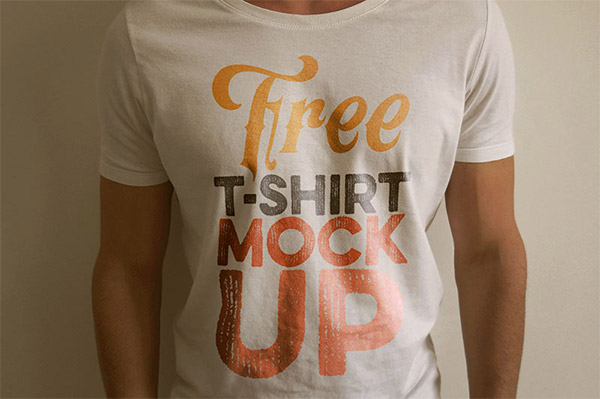 Here you have a pack of five photorealistic woman T-shirt mockups of the highest quality that will help you to demonstrate your apparel design or any other creative ideas like a professional.


This shirt mockup includes the front, back, and folded versions of the shirt.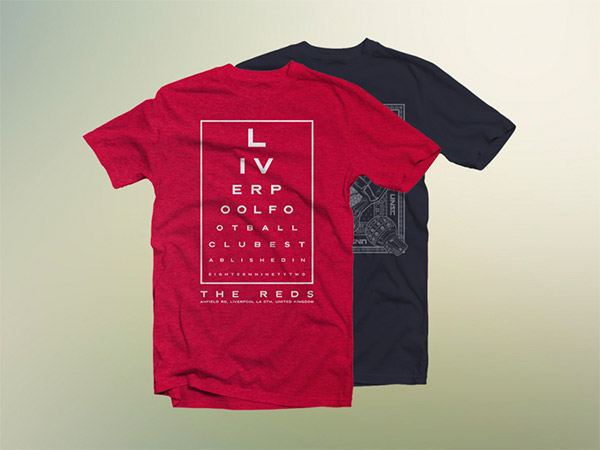 This t-shirt mockup is an easy-to-edit PSD file. You can simply copy and paste your graphics via PS Smart Layers.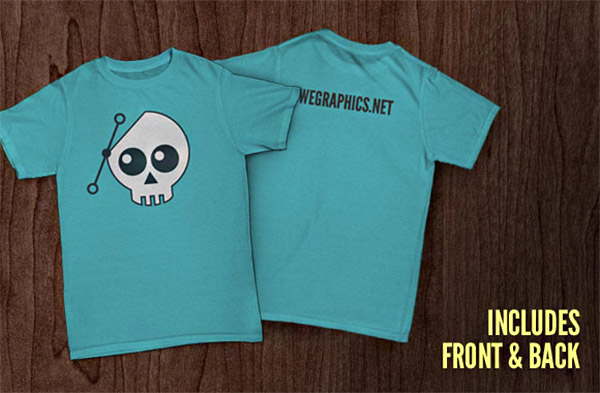 Your designs using smart objects, double-click the Smart Layer, copy & paste your artwork.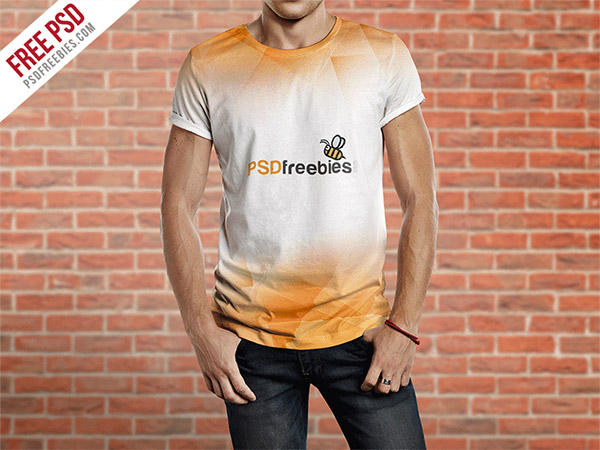 This PSD file has a hi-res mockup (3000x2400px) with smart layers.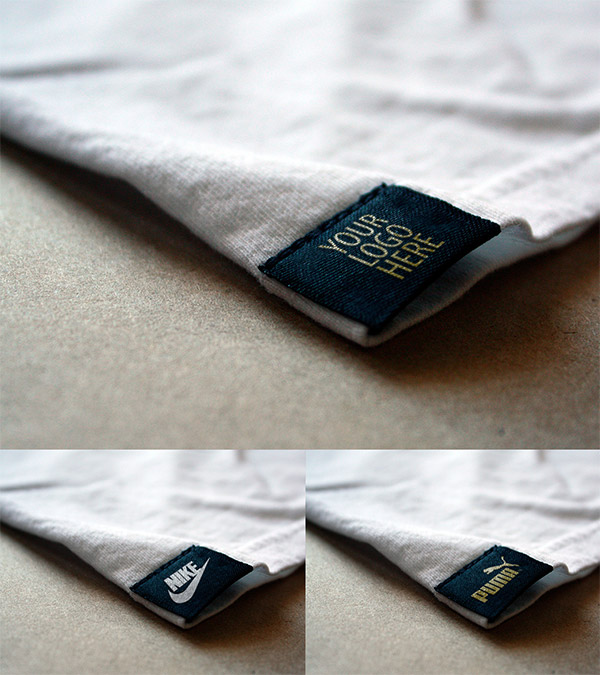 This t-shirt mockup is ideal to present any design on a shirt mockup with your color of choice.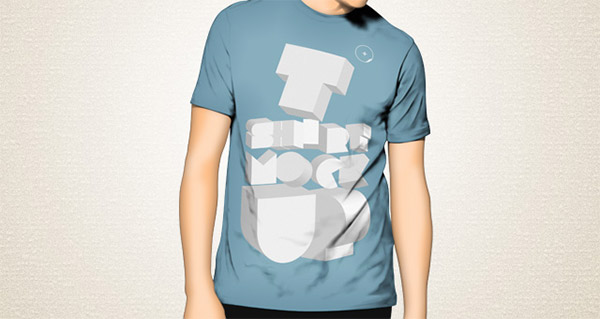 This is a good mockup for men's shirt with a model included.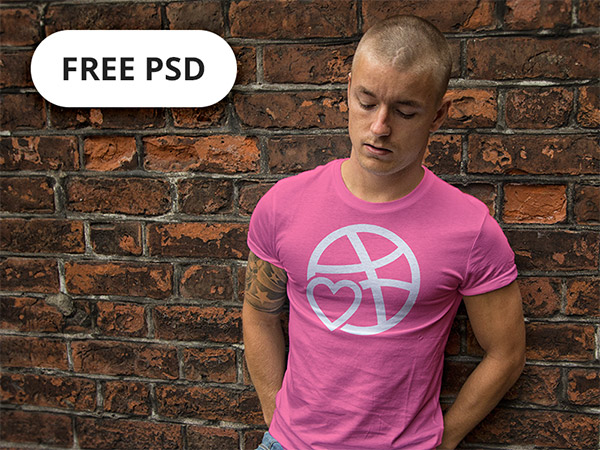 Here you can add your logo on this shirt and also change the color to your preferences.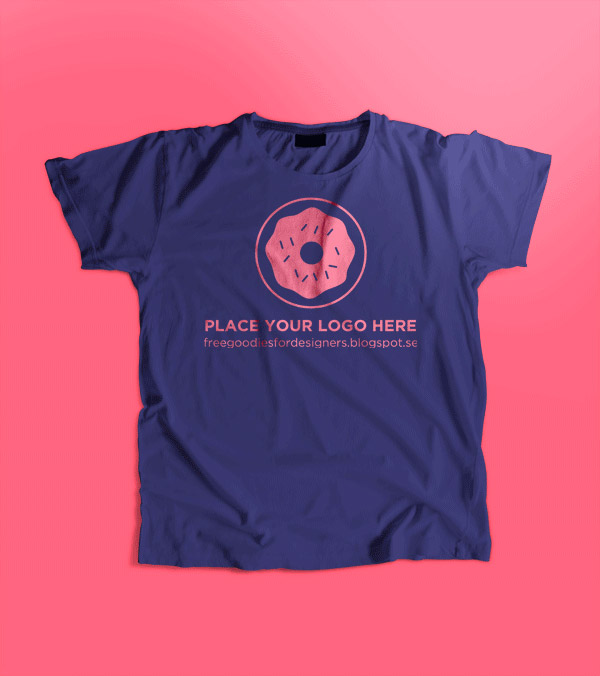 This free PSD T-Shirt mockup template can be easily edited via smart objects.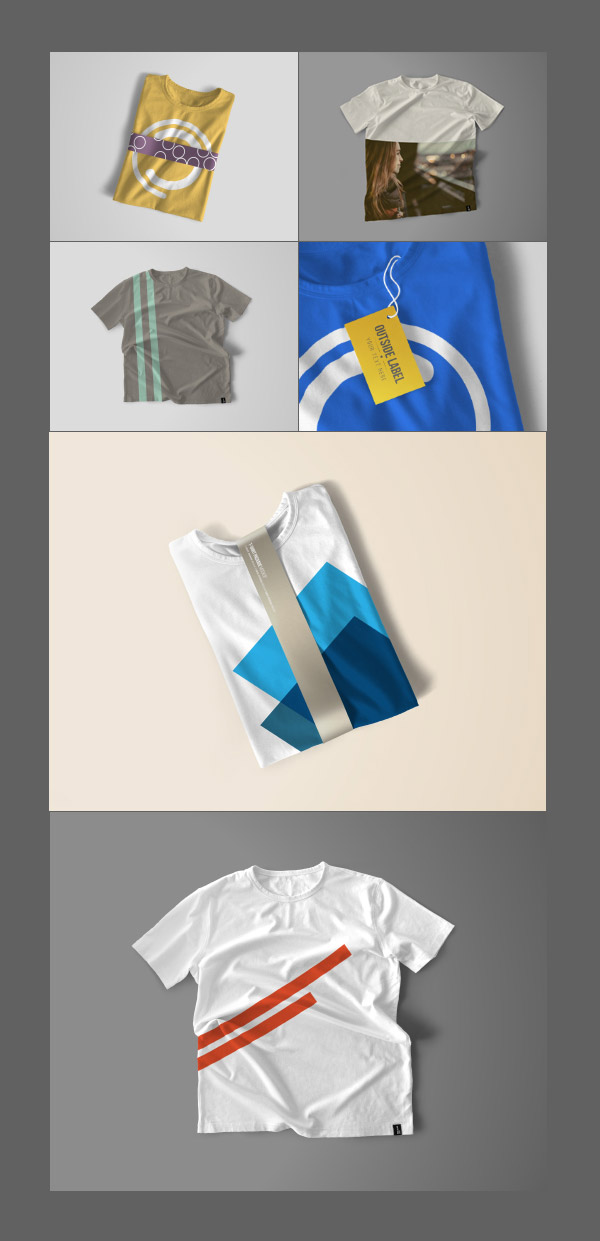 Simply place your artwork into the included Smart Object and save to update the template, you can also change the color of the clothing via a Hue/Saturation adjustment layer.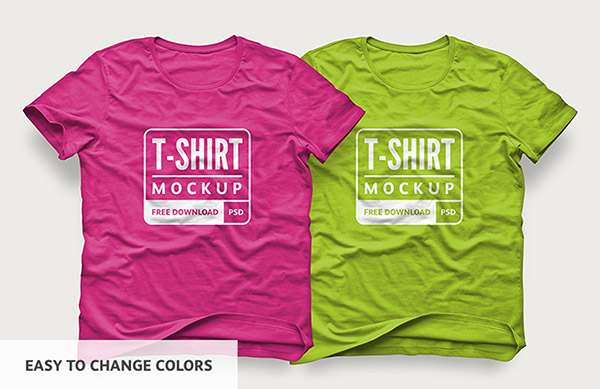 This realistic PSD mock-up allows you to showcase your t-shirt designs with ease. Just drag and drop your design using the smart layer, then pick your own t-shirt color and finally adjust the contrast intensity to fit your needs.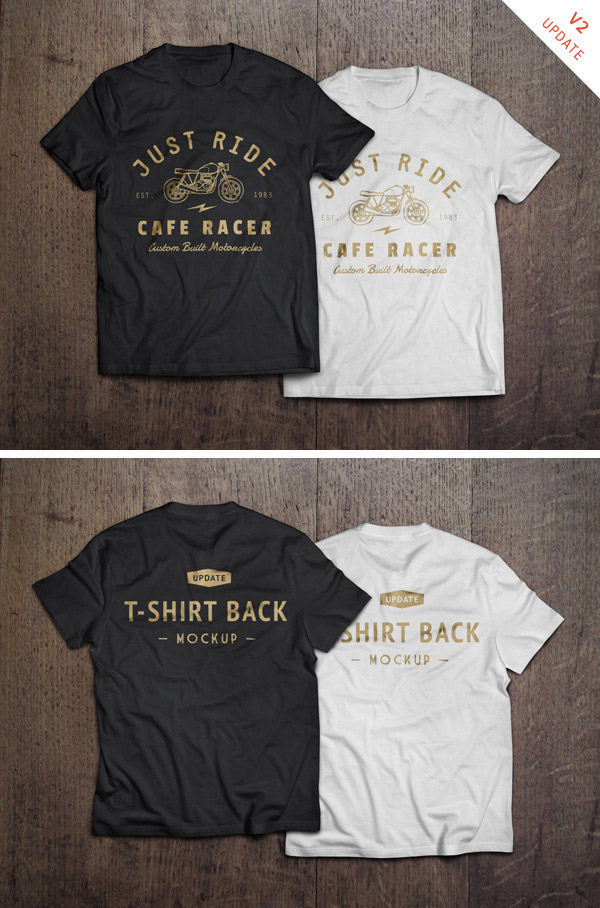 This PSD mock-up will help you showcase your designs in a professional manner.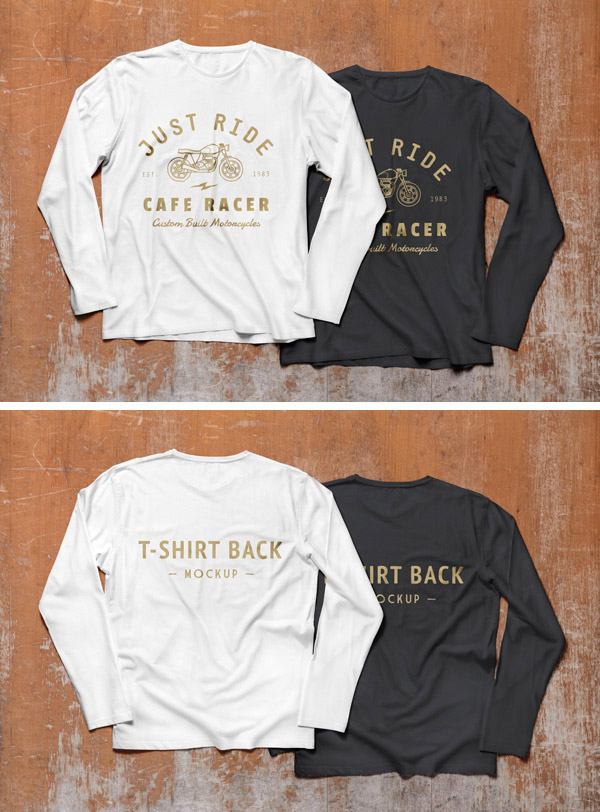 This set is free to be used for personal and commercial design projects.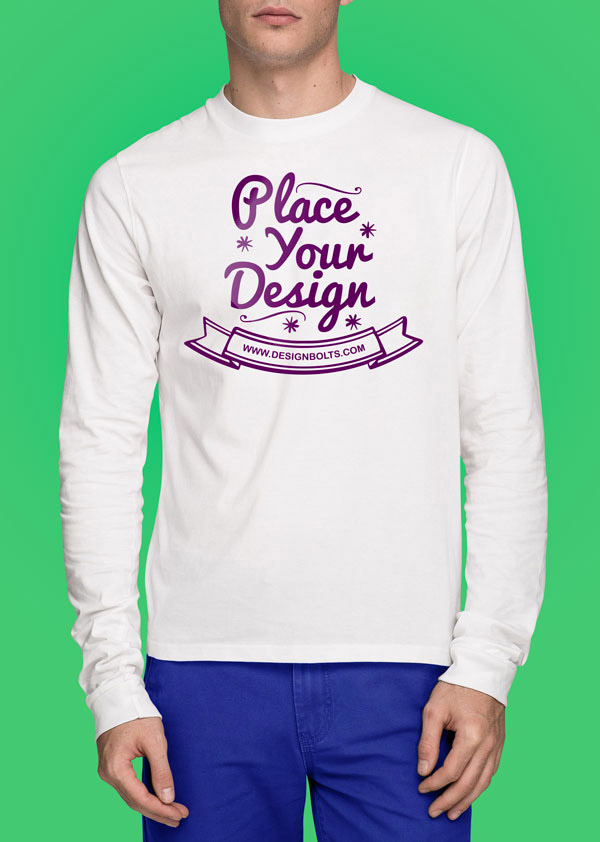 This high quality freebie comes with front and back views of a simple t-shirt and allows you to easily display your apparel design in a realistic way due to the smart objects.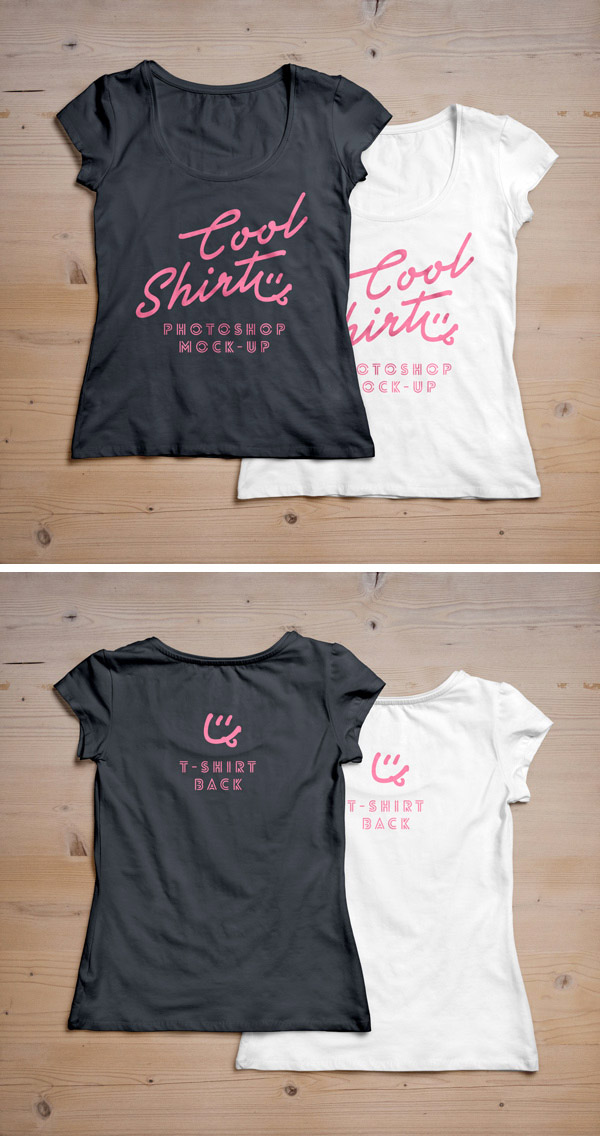 Along with the usual smart objects, the PSD file includes realistic textures, folds displacement mapping and filter actions.

This freebie can be used for both personal and commercial purposes.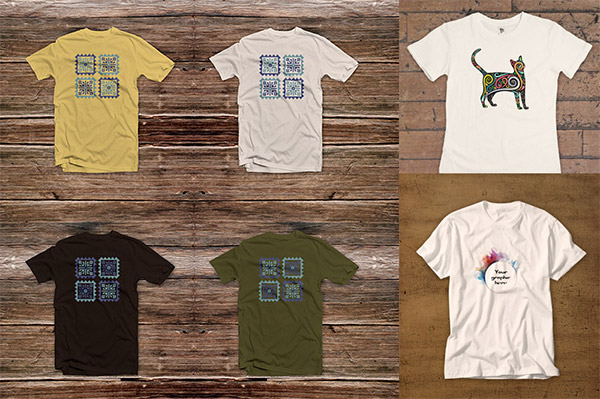 Premium
Here we have the premium section of the list where you get the best features you can ask for in a T-shirt mockup. The following mockups below are in high resolution that will allow you to present your works in a best quality possible.
To use this mockup, you just need to edit Smart Objects (Red layers), place your design, and save.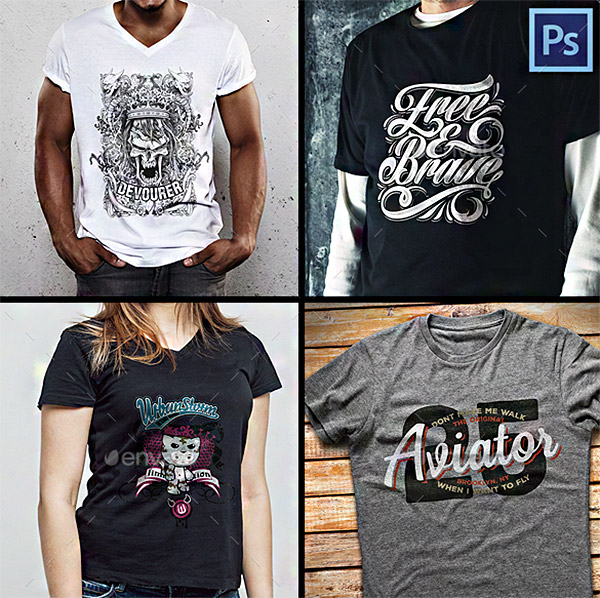 This mockup includes 14 files – all with organized layers and hi-res dimension (4000x2666px).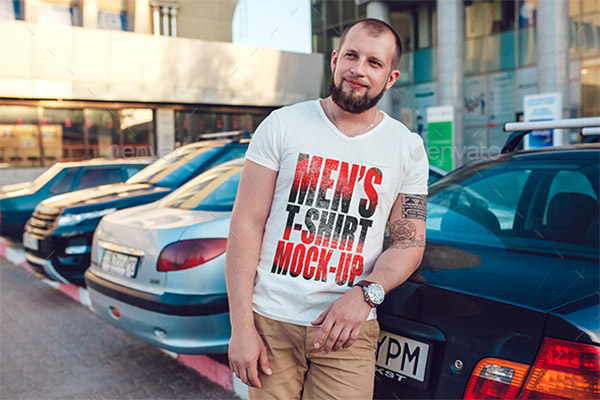 This PSD file comes with 6 various views in 300 dpi setting.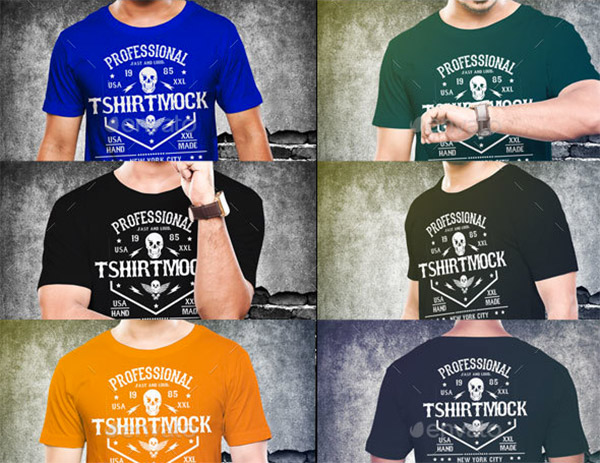 This bundle comes in 1100x1150px with editable smart objects, photorealistic designs, text & video instructions, and 5 background options.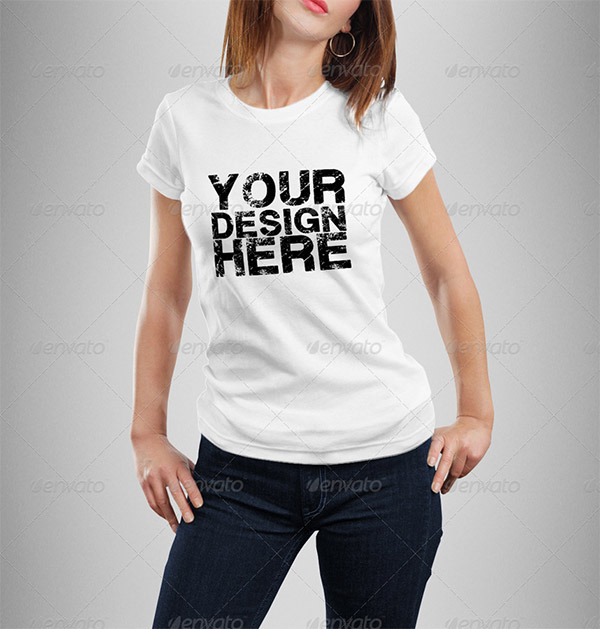 This set offers 8 photorealistic mockup of gym tank tops. They are in very high resolution with 5616x3744px and 300 DPI.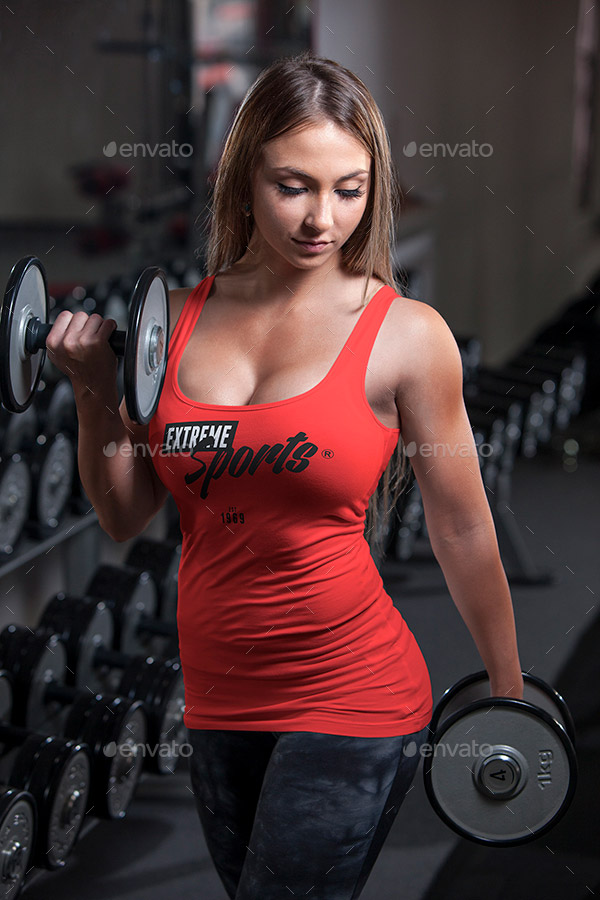 This set includes 5 PSD files with 1700x2076px and a help guide.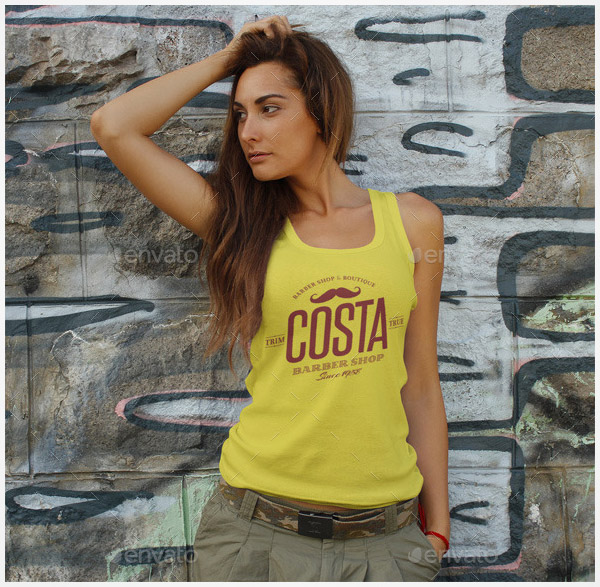 This mockup is easy to customize using smart objects in Photoshop. It contains 13 PSD files with organized layers and high resolution (4000x2667px).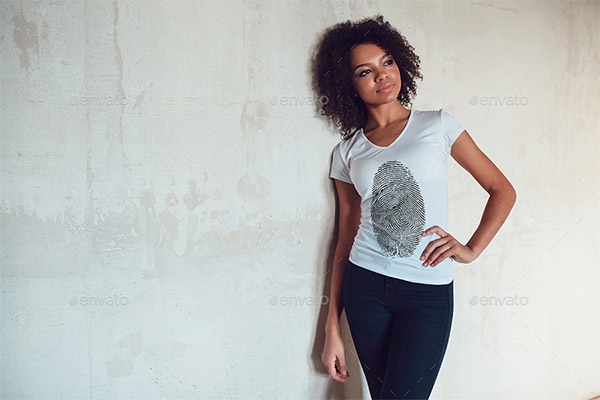 Create a pro-like render of your design with this premium mockup that's easy to use and customize.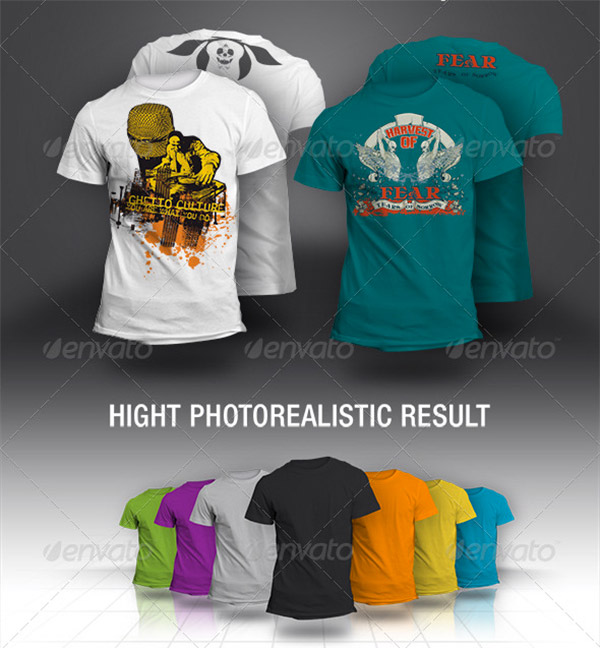 This bundle has a lot in stored including 8 various views, 4 skin colors, 2 effects, 3 backgrounds, unlimited shirt color, and more.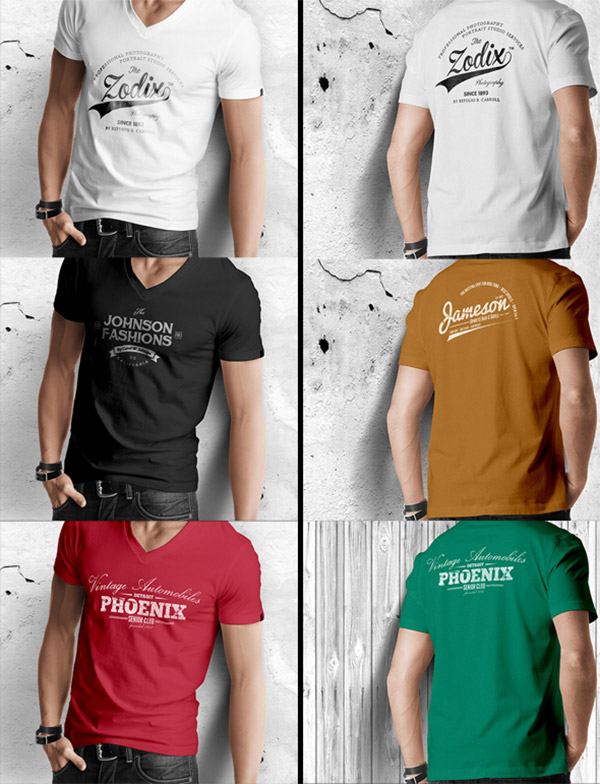 The mockup has 10 files with full layers, 3000x2000px dimension, photorealistic design, and customizable objects.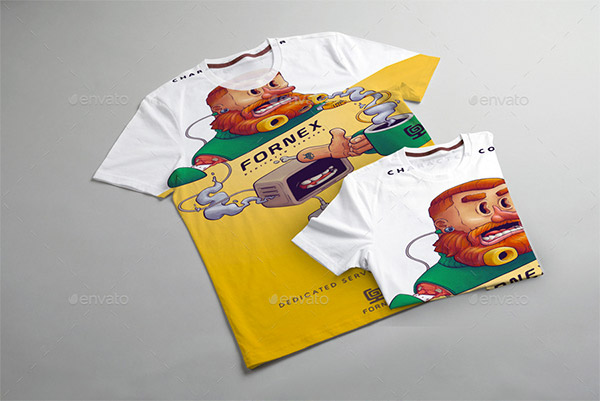 This one is in AI format, which means it is in vector quality. All the texts are easy to edit (free font) and colors are customizable as well.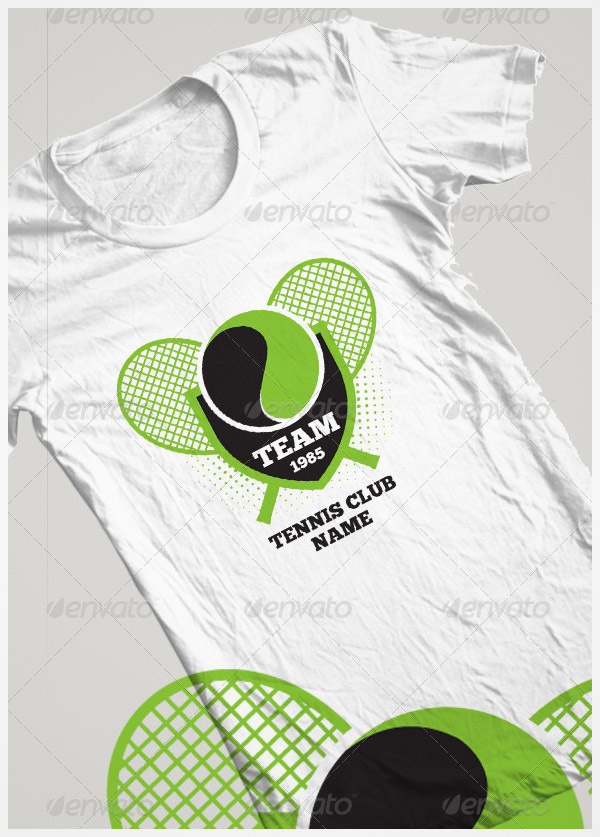 This set contains 5 scenes that you can choose from to present your designs. It also includes 2 effects, 4 spotlight effects, and 5 backgrounds. You can change the shirts' color easily in Photoshop.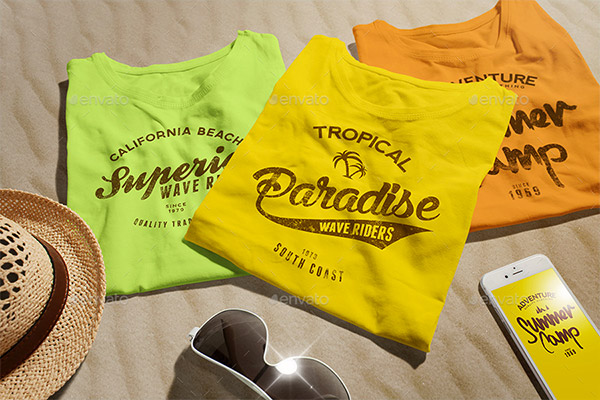 This template has 1 PSD file that holds 8 hi-res (3333x3333px) mockups. It also has 7 backgrounds, preset photo effects, limitless shirt colors.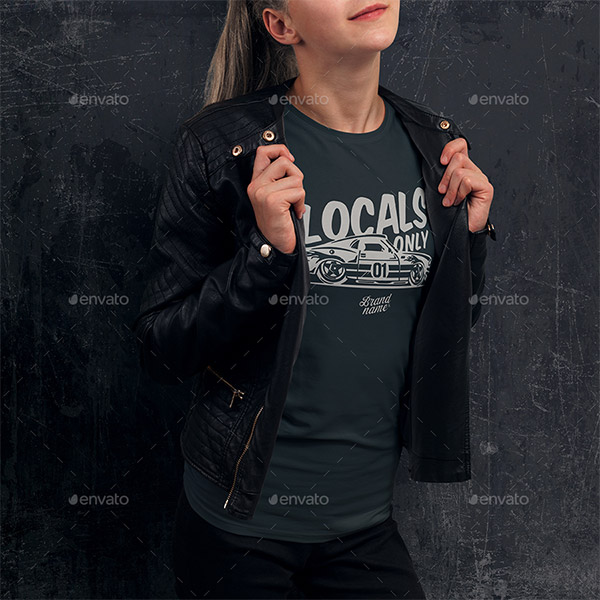 This template contains 8 scenes in PSD files. They come in 3744x5616px and 300dpi.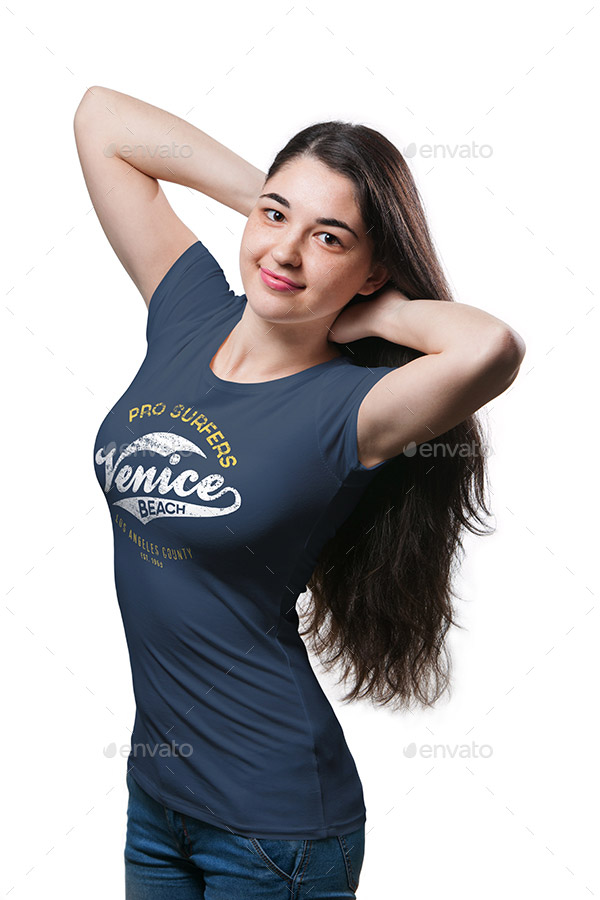 These mockups are in 4444x5000px and 300dpi settings. This bundle contains 5 different mockups.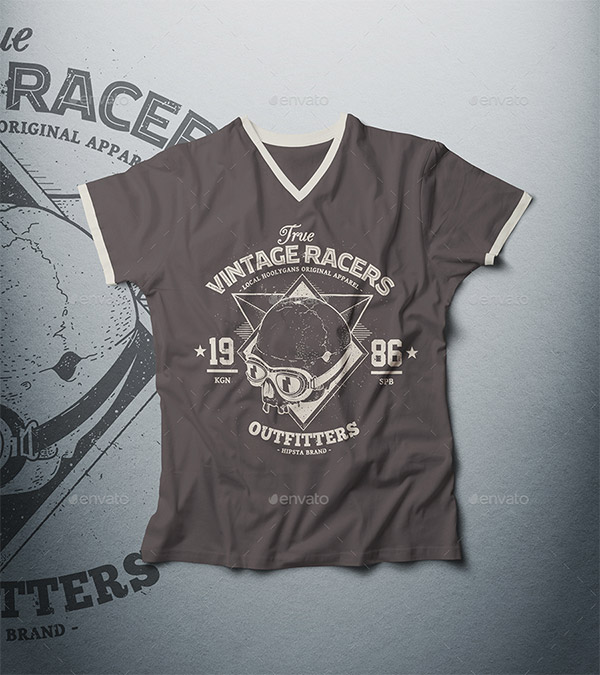 This pack includes 8 high quality mockups that are customizable in Photoshop CS 6 and later versions.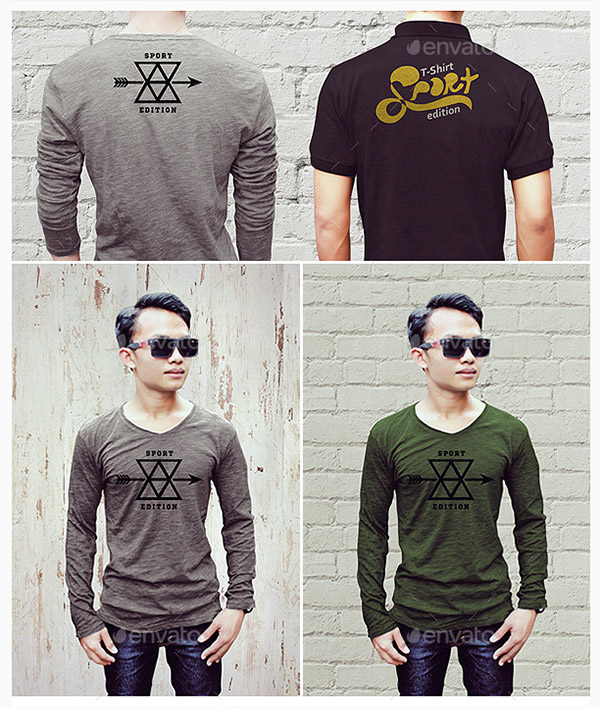 This pack has 10 mockups in very high-resolution setting (5000x3333px). It also has 4 effects and changeable T-shirt color.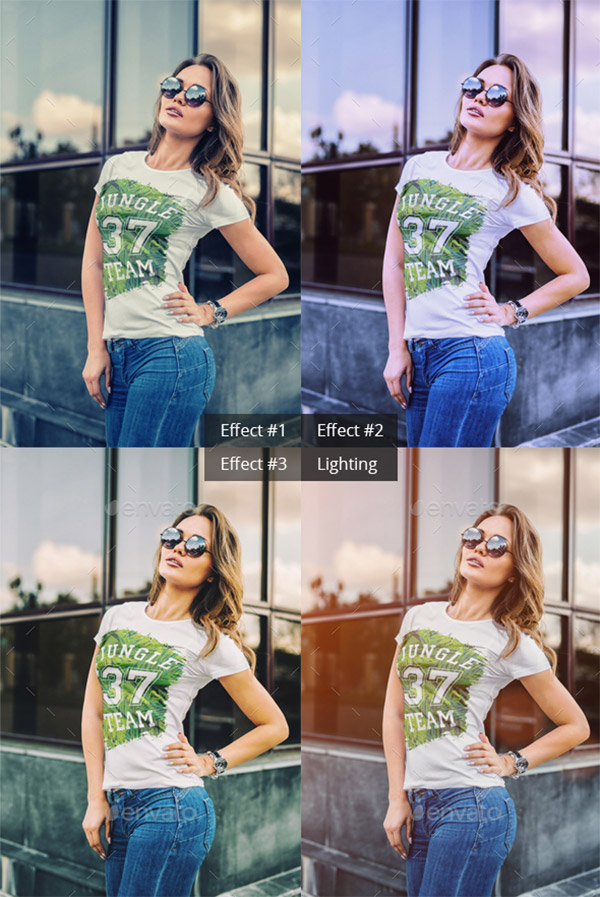 This has 2 PSD mockup files with 3 preset scenes, background options, customizable design, and 2500x2500px/300dpi/RGB mode.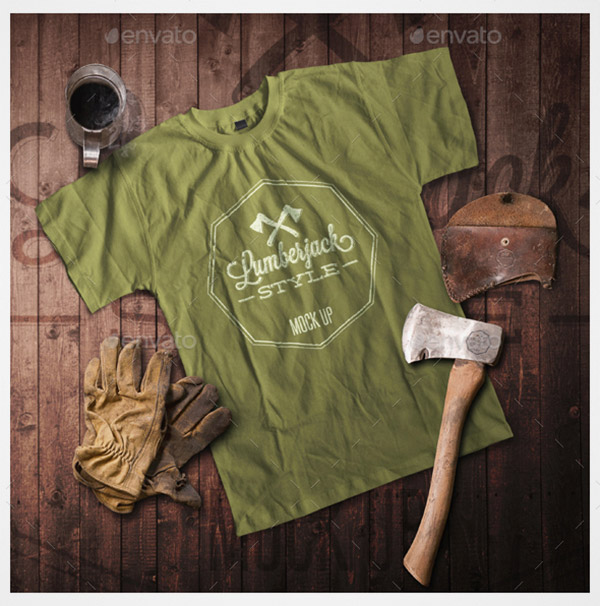 This set contains a roundup of shirt mockups including for 5 male, 5 female, and 9 kids.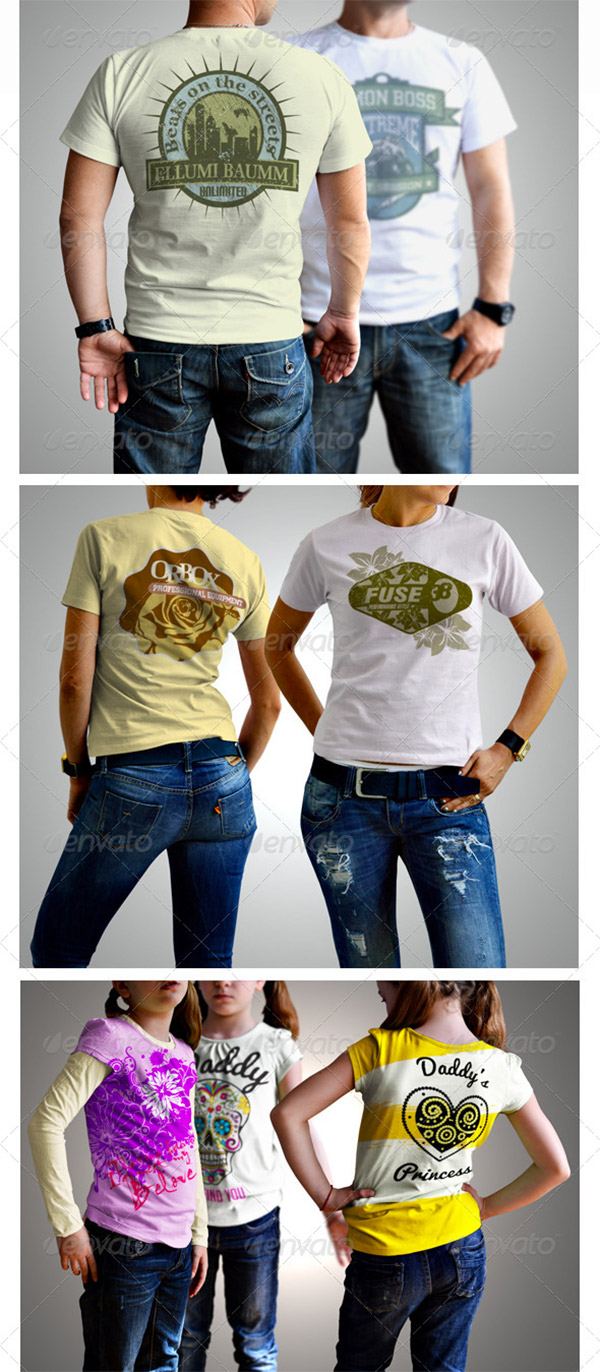 It contains everything you need to create a great looking project including 11 template files, changeable T-shirt color, 2 styles, 5000x3333px, and a PDF help file.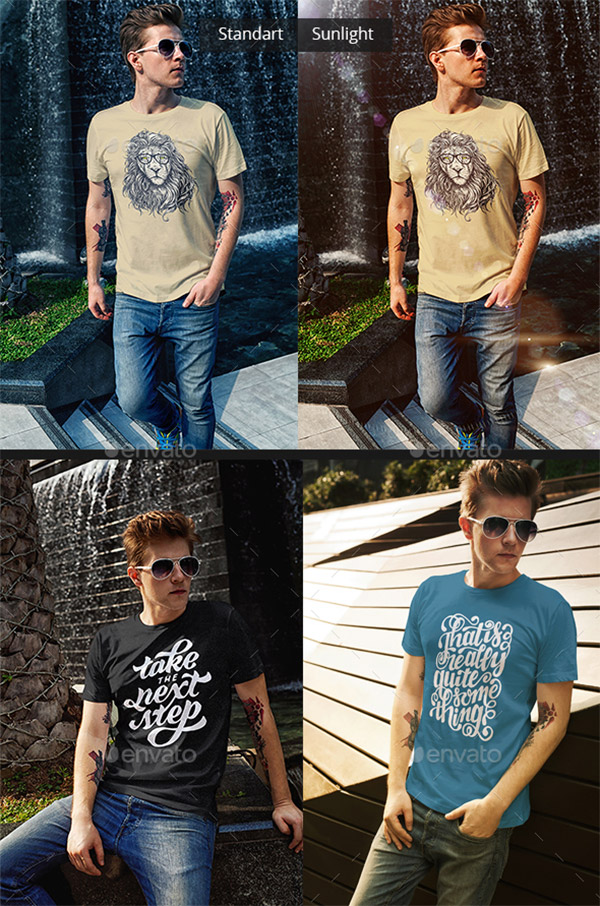 This set has 3 hi-res templates with well-organized layers, adjustable colors, displacement maps, and a help file.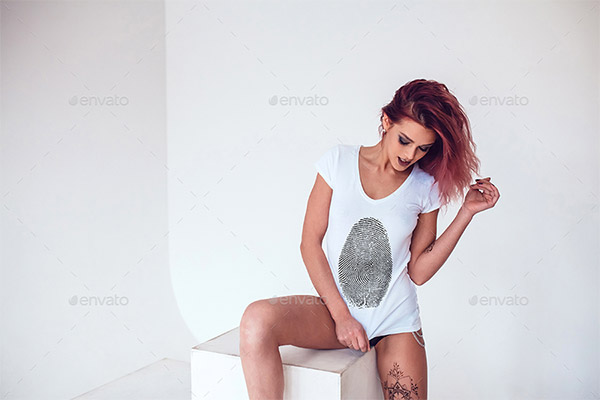 This PSD file covers 4 views, 12 backgrounds, displacement map, color effects, and 2k resolution with 300 dpi.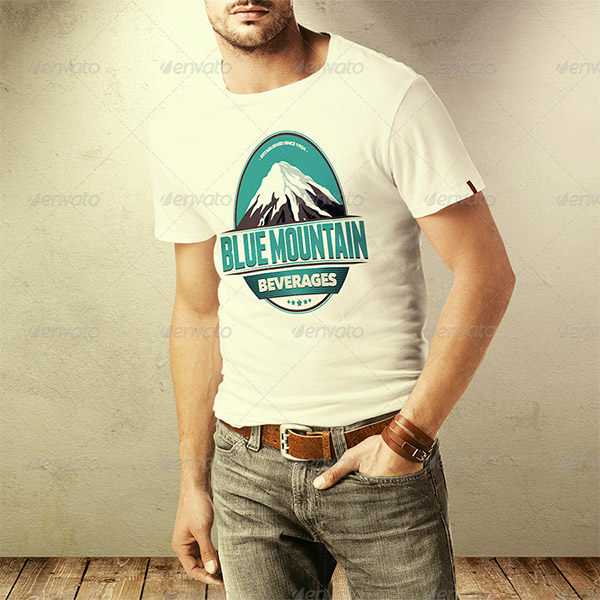 This mockup is specifically perfect for couple shirt designs.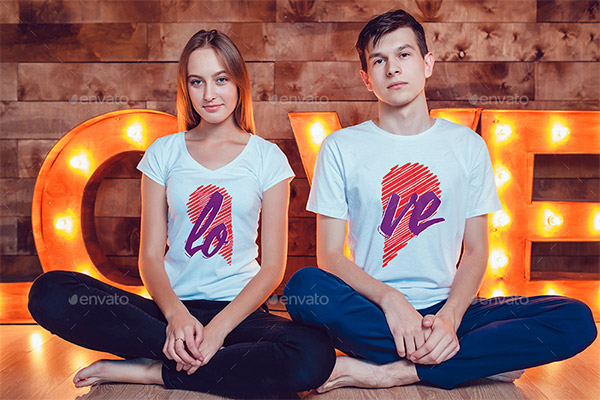 If you are designing tees for the whole family, then this mockup is the right one to present them.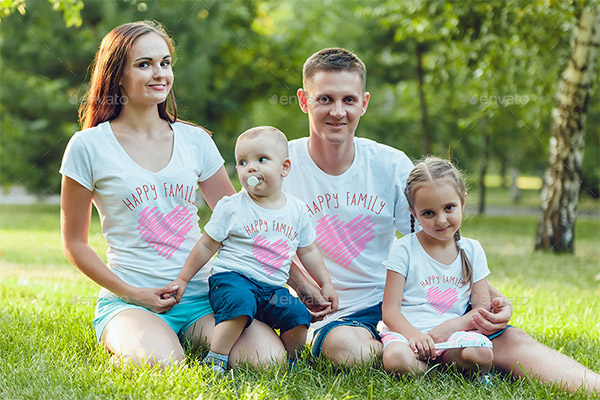 Note: All visual content above is copyright to its respectful owner. Please read the Terms Of Use of these resources before using to prevent unwanted occurrences. NaldzGraphics does not claim credit nor responsibility for any images/videos featured on this site unless otherwise noted.
Have something in mind related to web design, freelancing, and other awesome stuff? Let us know and maybe we'll feature it on our next post. All your comments and opinions are appreciated. Let us hear em up in the comment box. Thank you and see you again mate!