We are certain that you have seen a local paper with an image of your favorite boxer giving a powerful punch to his opponent or maybe a picture of the baseball team you so fancy, raising the trophy they have won in the championship game. Images for all of us – especially for people who love sports. These pictures we see are results of sports photography. But it is not as easy to take these pictures as we think it is. If you want to do more with your photography skills, you can try sports photography. You can also see How to Make the Most of Your Photography Skills for more points on this.
Sports photography cover all types of sports. It is a branch of photojournalism if we speak of professional sports photographers because their works are intended for media releases. But if an amateur does it, it is a branch of vernacular photography. Sports photography is also used for advertising to promote a sport and build a brand. If you want to become a sports photographer, we have prepared some tips and inspirations for you. This might be able to help you to begin with you career as a sports photographer.
Preparing your Camera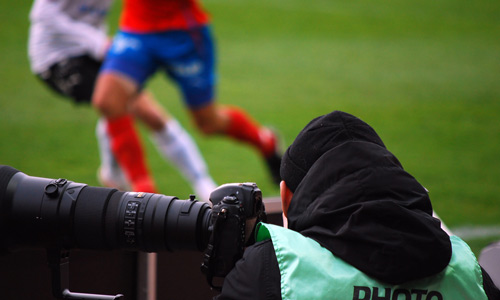 Before you go into the sports event, you have to know your camera first. It is important that you totally have knowledge about your device. Also, make sure to bring with you the camera that can do the work well. DSLR cameras are the best ones for sports photography. You should also get the right lens for it. So, to help you getting ready, here are some points you need to know in order to have successful sports photography:
1. Light. This is one important aspect in taking photos. It has a big effect to the technical quality of your photos. Unlike other photography types, sports photography limits you when we speak of lighting because you cannot ask the subjects to move to a spot where there is ample light. You just have to take a picture of what is there. You can either have plenty of light source or little light source from dim lights. With that, you have to look for ways to work on your images better. You can use a strobe as fill to supplement the existing light or to be the main source of light.
2. Lens. A long lens can help you capture photos even if you are not that near the action. This will also allow you to shot from anywhere and come up with perfect head shots. You can try getting a long lens like a 70-200mm, 300mm or 400 mm. Look into your budget of which one you could afford.
3. ISO. The camera's ISO refers to the sensor's sensitivity to light. When you use a high ISO, you will be able to shoot in higher shutter speed. You would also need a high ISO when there is lesser source of light like if you take photos during the night. With the latest cameras, you can use ISO at the highest level and still get a good image. But older models are different because if you increase the ISO, it would cause more noise.
4. Shutter Speed. In taking pictures in action, you have to use fast shutter speed. You need a fast shutter speed to stop movement and action. With this, you will be able to capture a clearer image of the subjects in motion. Ideally, you should use a shutter speed faster than 1/500 in order to freeze movement.
5. Apperture. The aperture determines how much light is taken into the camera's sensor. This is the f/stop number. Use a large aperture which means it has a small f/stop like f/2.8 or f/4 allowing more light and letting the camera use a fast shutter speed. This will help freeze the action. Using a narrow depth of field will also help blur the background giving more attention to your subject.
Tips and Techniques
Knowing the things above will now prepare you to take pictures of sports events. But when you get there, you do not only shoot whenever you want to. You have to make sure that you will get a good photo. Before you try experimenting with angles, frames and focus, you need to take a safe shot first. A safe shot refers to that picture that you can use if ever the other shots will fail. Safe shots include actions like a pitcher pitching, a basketball player attempting a three-point field goal and others. Now, after taking the safe shot, go get some unique shots that have big impact to the viewers of your photo. Here are some tips and techniques that you can use:
1. Get the action.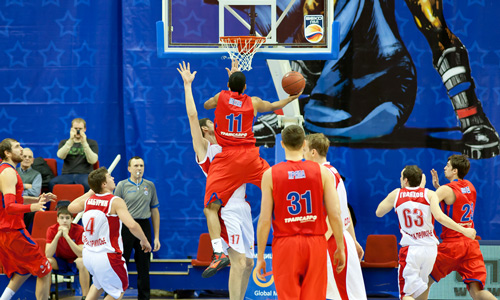 When we speak of sports, there will always be action. Go get the action not just players sitting down. Although these images will also matter, the ones that show their movement while on the game is more important. Take a picture of a pitcher pitching or a swimmer starting to jump in the water or swimming fast in the water. Actions are important because sports are about action.
2. Include sports object in the frame.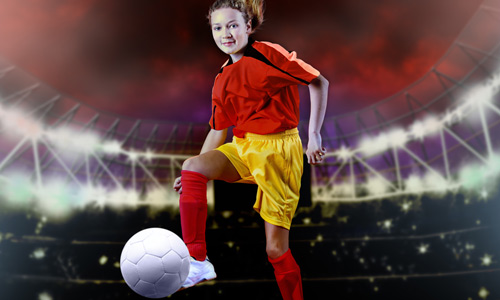 It is also important that you include sports objects inside the frame. If not, your image will look useless. Just imagine a picture of a football player kicking a ball but the ball is not in the picture. It won't look right. A picture will look more powerful if sports objects are there because this is the source of their action. There won't be a game without them.
3. Focus on the subject.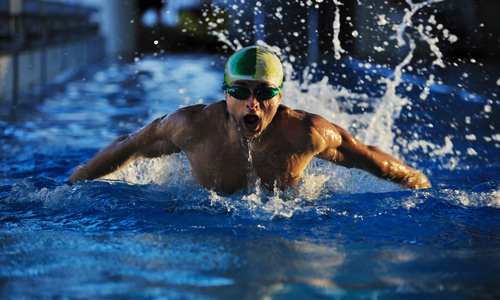 You might want to get pictures that mainly focus on the subject like a player kicking the ball. So, focus on your subject or you can also crop the image if some areas of it look distracting to you. There are times that athletes give interesting reactions especially if they did something wrong or if they got points. Focus on them for this moment.
4. Capture expressions.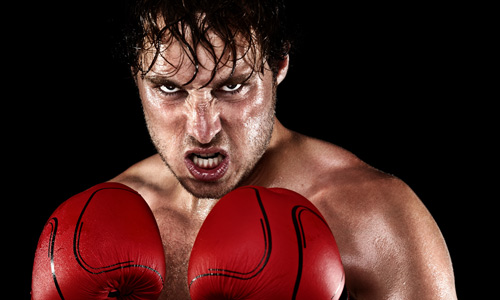 The player's looks are powerful. You can see how hard they are trying during the game through their expression. Their faces should be included in the shot for it can create a good story for you image. You can notice that sports photographs showing the player's expressions give more impact than those that does not.
5. Get a shot of the surroundings.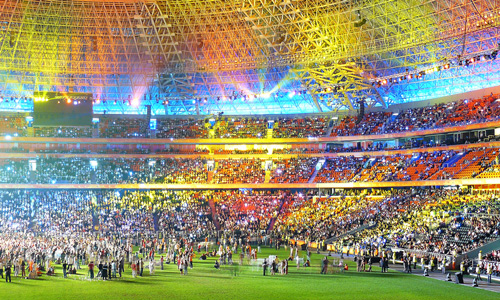 Yes, the players are the stars of the game but try to take a photo of the surroundings, too. You can take a shot of the entire stadium where a game is held. You can also take photos of the crowd shouting and cheering for their favorite teams. These photos can be good and will surely get great captions, too.
6. Take lots of photos.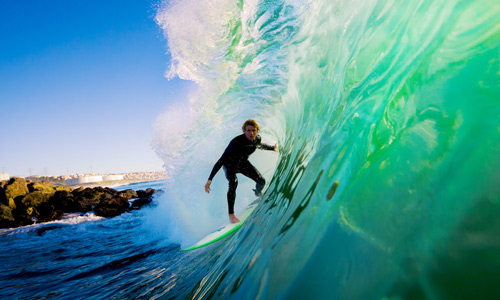 You will never know when you could get the photo that would stand out and could give the best story ever. So, just keep on taking photos. You will not like it if you miss an action that is worth photographing. Remember that every moment can no longer be repeated. If you take lots of photos, for sure, you will be able to get a shot that you can use for public viewing like for newspapers, websites and other press releases.
7. Be creative with your focus.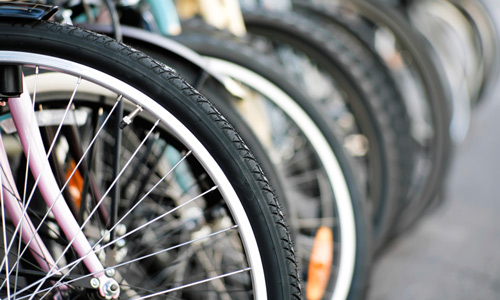 Aside from focusing on players doing some action, you can also be creative by diverting your focus on other areas. This can also be good as an addition to your gallery but not for publication on sports pages. There are different ways on how you can do this. Just experiment. But this would be done when the game is not yet on or maybe after the game because while there is still a game, you have to focus more on actions.
8. Avoid chimping.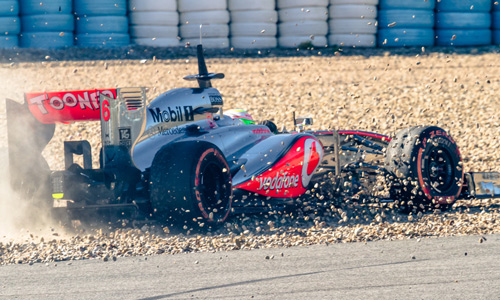 Chimping refers to the action of looking at your images every after you took a shot. If you do this, you will miss the action. Chimping will not do you any good because you will never know when the right moment to take a picture will come. Do not be thinking of how the shot looked. Just shoot and shoot. When your sports coverage is over, that is the time when you check your photos and choose those that you can use.
9. Pay close attention.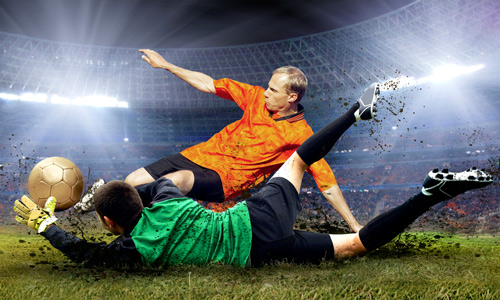 Since you won't be chimping, you will be able to pay more attention to the game. Also, make sure that you are alert for some actions worth photographing. Pay close attention to the game. Look for interesting actions not just in the game but also in the crowd. You might be able to capture commotions and other interesting shots from those who are watching.
10. Know the sports.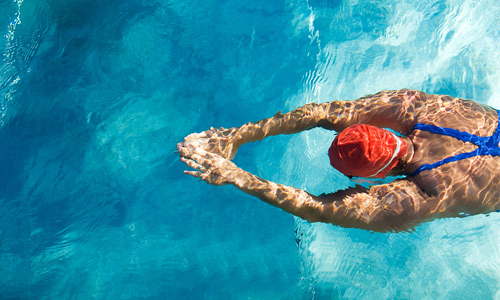 It doesn't necessarily mean that you have to study the different kinds of sports and how to play them. But having knowledge on what the sports is will guide you on what the players will be doing in the game. This will also help you identify how you can position in taking the shots. Before the game, try to look at some images of a certain sport so you can get ideas on what kind of shots really matter.
Sports in Action
Are the tips we gave you above enough? Well, it would even be a lot better if you get to see some examples of sports photos. This will give you ideas and inspirations for your images. We have collected some sports photographs for you. Some of them caught athletes on action while others are more creative shots suitable for a sports gallery. Here they are:
Break Free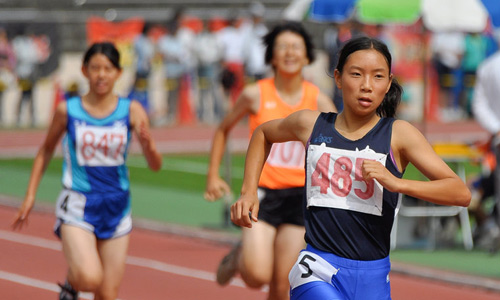 A runner gave her utmost effort in order to get to the finish line first.
Blurred Moments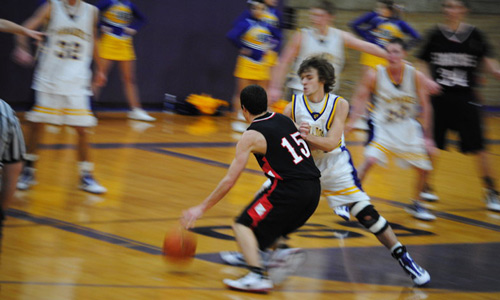 This is the kind of scenario that basketball fanatics love so much!
Image: Masterppv
Uncalled Facemask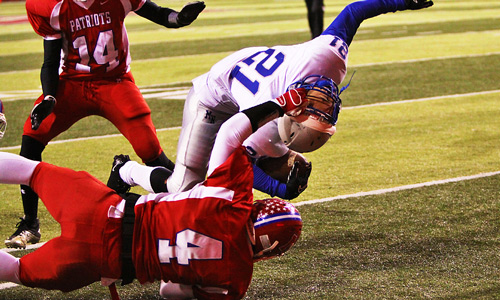 A truly powerful shot! You will even feel like being pulled down strongly like the action in the image.
Image: Billy Under Score BWA
Wirral 100 Club Championship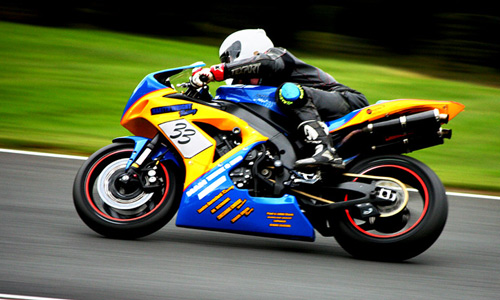 Fast bikes! But the photographer was able to get a good shot of it. This one is a good example of a panning shot.
Image: Charming Photography
Fight Recap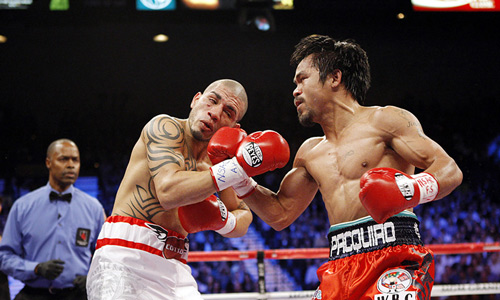 Who would not know these renowned boxers? Powerful punch from Manny Pacquiao pains Miguel Cotto as seen in his face.
Butterfly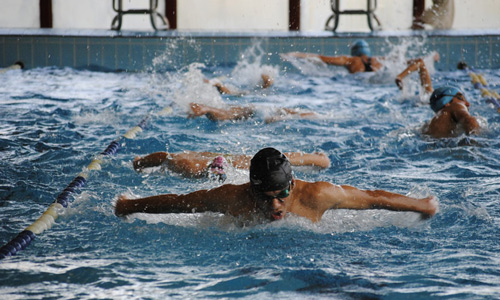 Swimming in butterfly strokes vividly creating splashes and rigidly stroking faster to finish the race ahead.
Image: Saberniphon
Football Celebration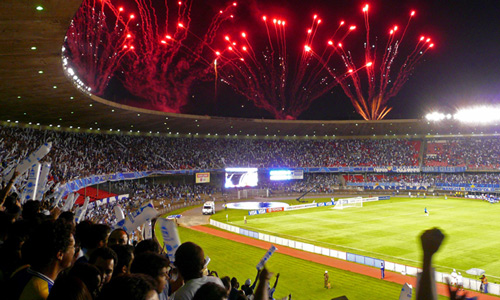 Aside from athletes in action, the surroundings of a sports event is also a good subject for a shot.
Accuracy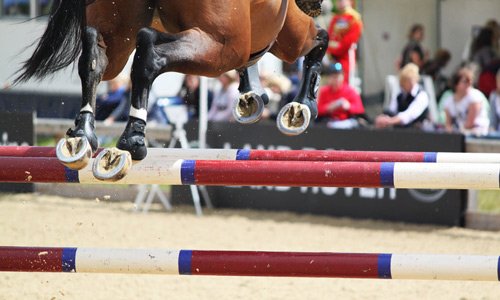 Why not try shots like this? Instead of taking a picture of the entire subject, focusing on some powerful areas can also be good.
Image: Louliepoops
Hotter N Hell Hundred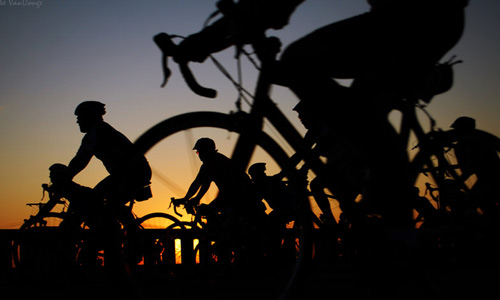 Check this silhouette of bikers. Isn't it lovely? This is one great shot for creative sports photography.
Image: Sublimebudd
Barrel Time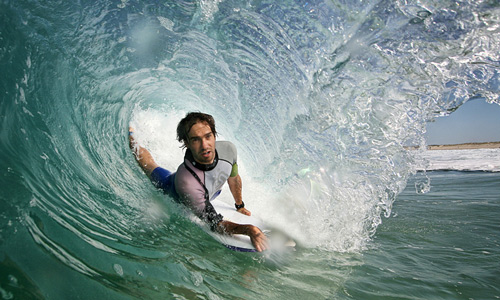 One would wonder how this kind of photo is taken! The surfer seems to be eaten up by the waves.
Image: Davidone33
Crashes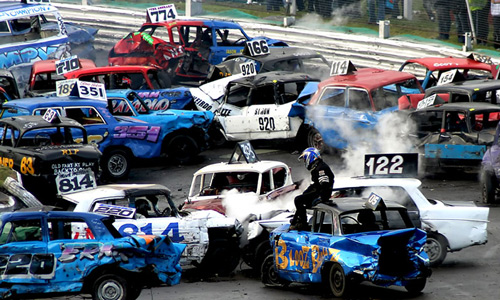 You could really feel the atmosphere of these crashing cars for a race.
Image: Charming Photography
Hold Me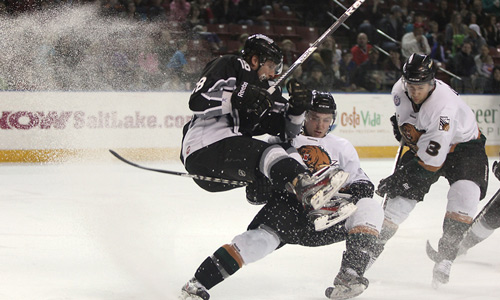 Hockey is one game that gives so much action while gliding in the ice.
Image: 1pen
Horse Trials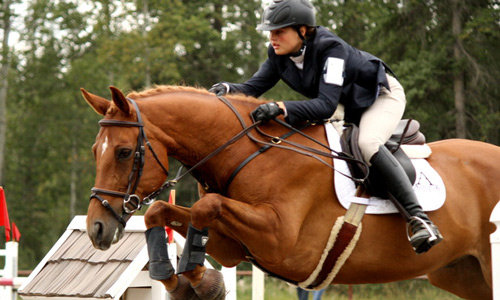 Hold still and get ready to gallop with the horse!
Image: Handhugsftw
In With Them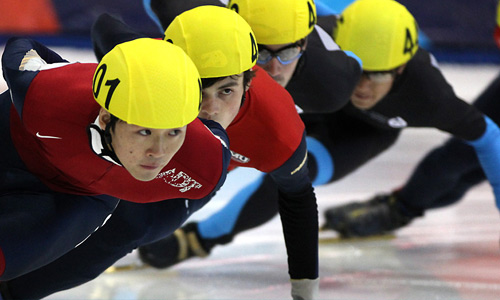 Nice shot of these guys who are seriously taking a glide for the fast race skating.
Image: 1pen
Kicking the Air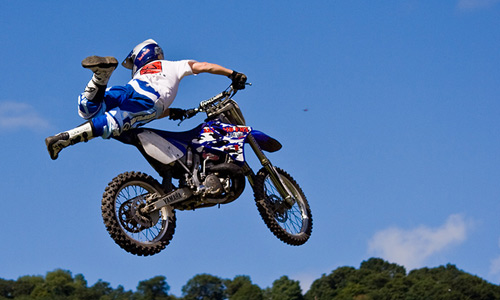 Really like kicking the air as his bike flew for a high jump!
Image: Charming Photography
Taping Out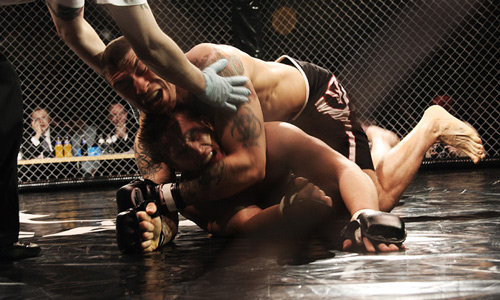 A painterly photo giving out a very interesting impact to those seeing it.
Image: Suzi9mm
Kite Surf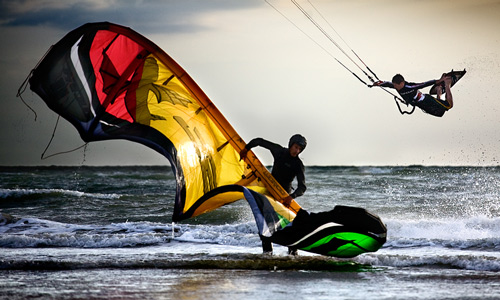 The colors in this picture make it look totally awesome. Such an amazing shot!
Image: plo0m
Sport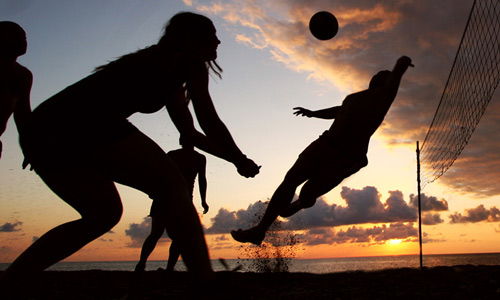 This silhouette of volleyball players with the sunset at the background is indeed lovely.
Image: Ex Gio
Vans Exposure 2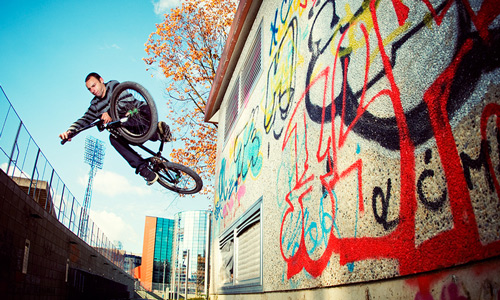 Look at his moves! Aside from his biking stunt, the graffiti sure added life to this photo.
Image: Tomislav Moze
Breakthrough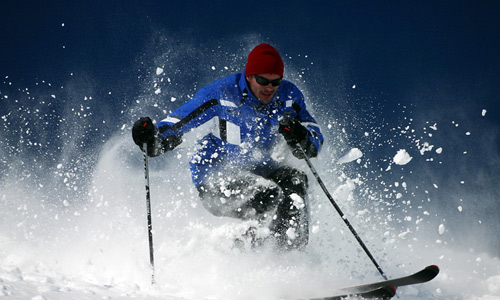 Swoosh! The movement in the snow is so obvious. You might even feel the coldness of the place.
Image: Sholmy
It's Your Turn Now
Sports photography is actually not as simple as you think it is. It is also challenging because you need to take pictures of people moving. Getting their movements in photos are crucial because you cannot just get any move. You have to get the best move with the best facial expression in order to get the best sports photo that tells a totally blowing story with or without a caption. But of course, if you will use it for publication, do not forget to write a caption for the image you have taken. Do you want to be a sports photographer? What are the preparations in order to achieve it?