Characters in the movie screen are many and varied. Among the greatest movie character of all time is Yoda from the Star Wars Universe. The character have appeared in the second and third original films, as well as all three prequel trilogy films making him quiet popular in the series. A renowned Jedi master, Yoda made his first on-screen appearance in Star Wars Episode V: The Empire Strikes Back where he is responsible for training Luke Skywalker in the ways of the Jedi. Yoda's character dies peacefully at the age of 900 in the Star Wars Episode VI: Return of the Jedi. The original films depicts him to be responsible in training Luke Skywalker to fight against the evil Galactic Empire and served as Grand Master of the Jedi Council and as a general in the Clone Wars. In the series, it is unknown what species Yoda is and was simply referred to as 'Yoda's species'.
This 24 Yoda Artworks pays tribute to this powerful yet mysterious fictional character that has captured the media's interest. See how the artists interpreted this great character. Have fun browsing!!!
Darth Yoda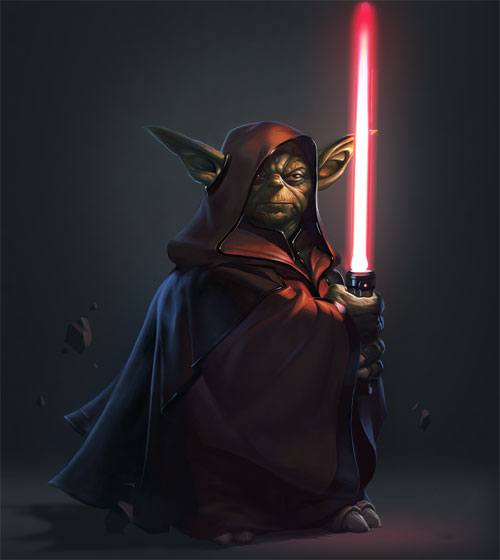 By: Niconoff
Source
Yoda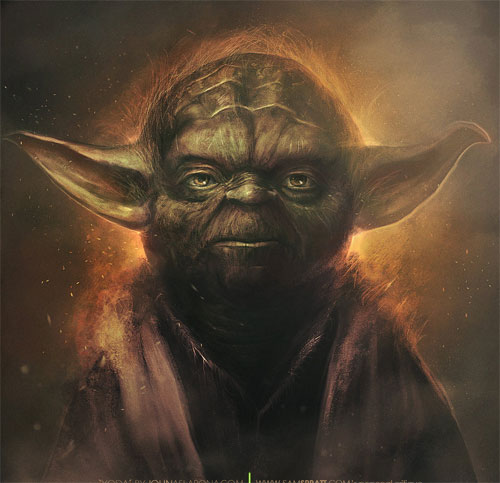 By: PhotoshopIsMyKung-Fu
Source
Yoda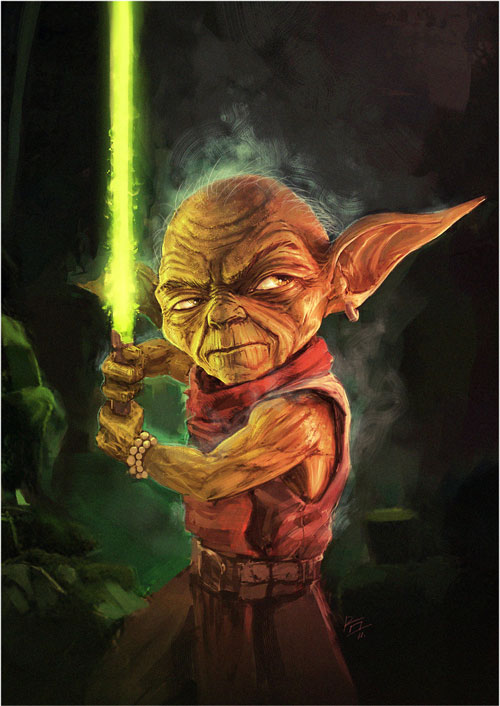 By: WhoAmI01
Source
Yoda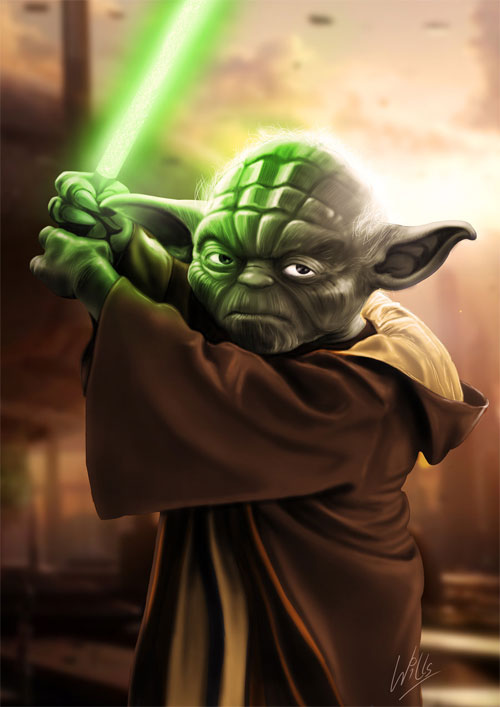 By: Yoda
Source
Unsheathed-a portrait of Yoda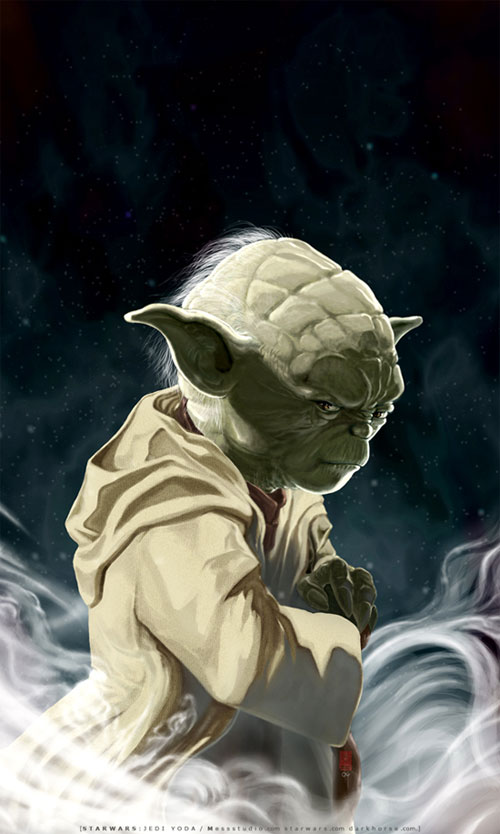 By: HOON
Source
Yoda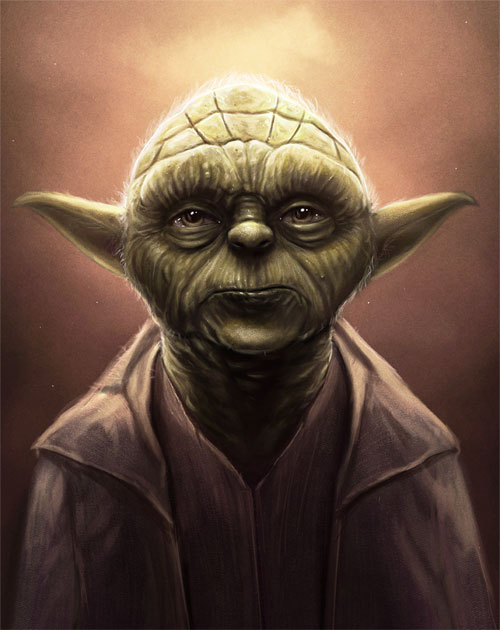 By: Ornia
Source
Birthday Yoda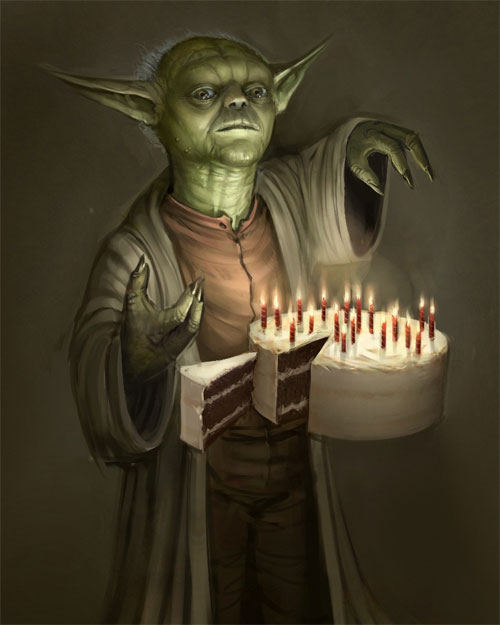 By: SoupAndButter
Source
Yoda Large Art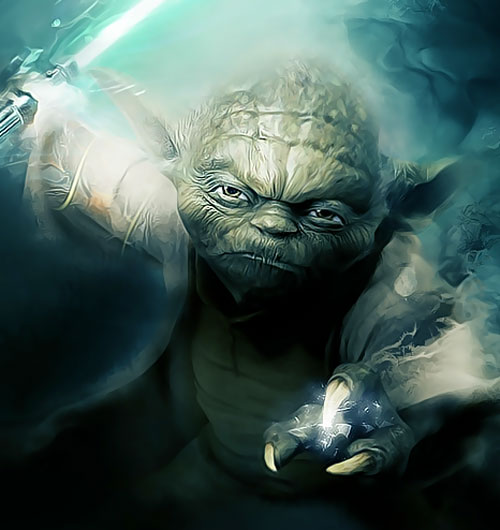 By: Warriortidus
Source
Yoda in the Mist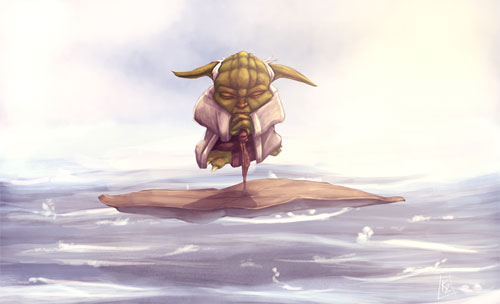 By: kay-too
Source
Yoda vs Tyranus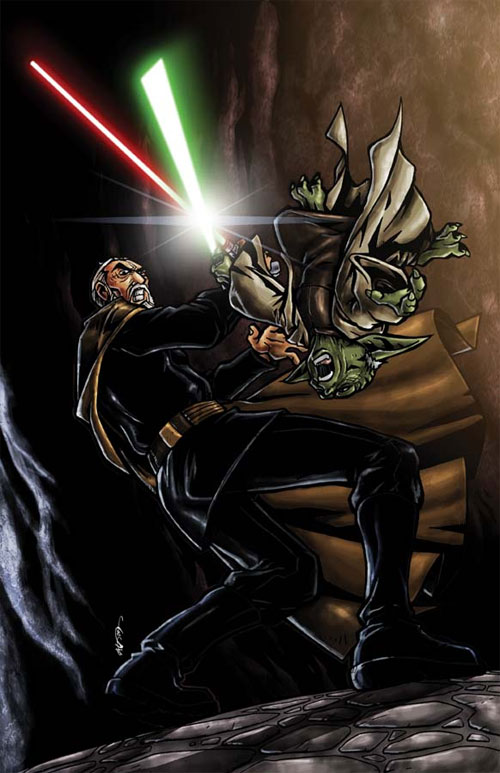 By: deemonproductions
Source
Jedi Master Yoda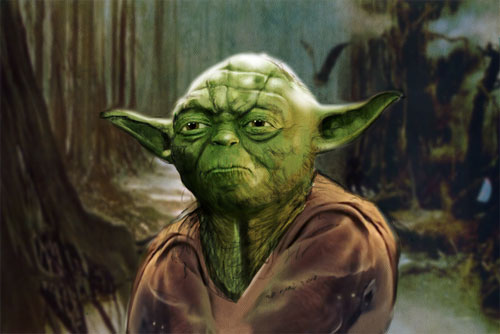 By: DIABLO123456
Source
SD-Yoda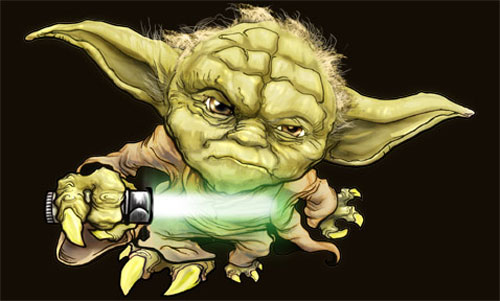 By: HUMPHREYSIR
Source
It is the Future You See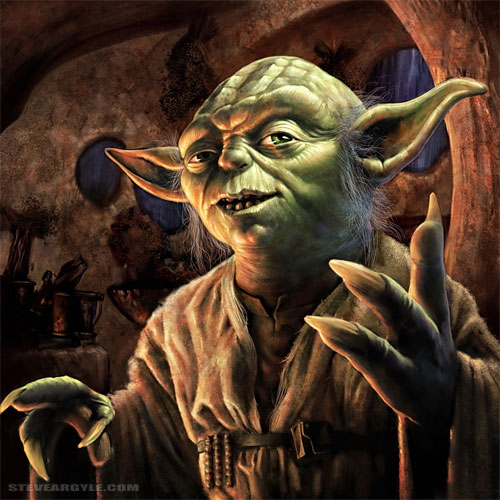 By: SteveArgyle
Source
Master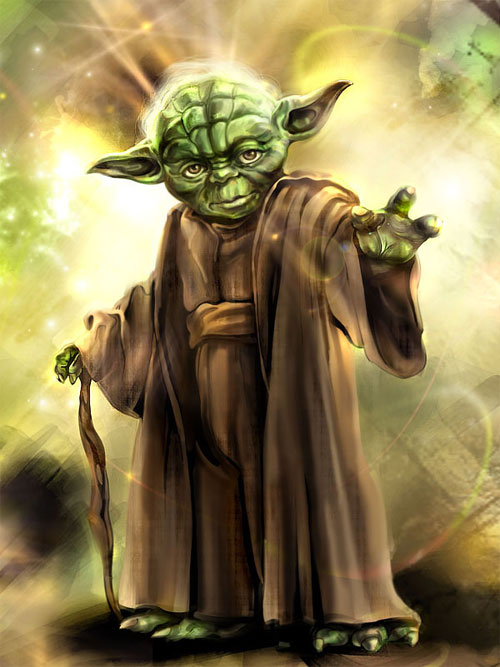 By: Callista1981
Source
Kick your ass I will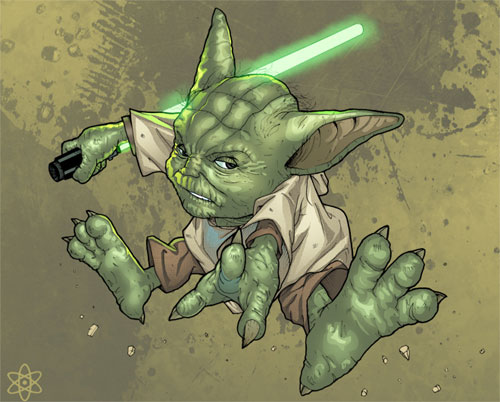 By: atombasher
Source
Yo Yo Yo Yo Yoda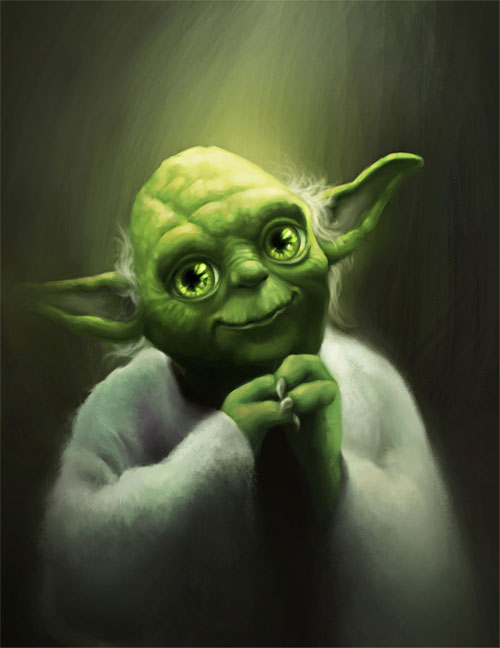 By: Hiruma1
Source
Yoda Painting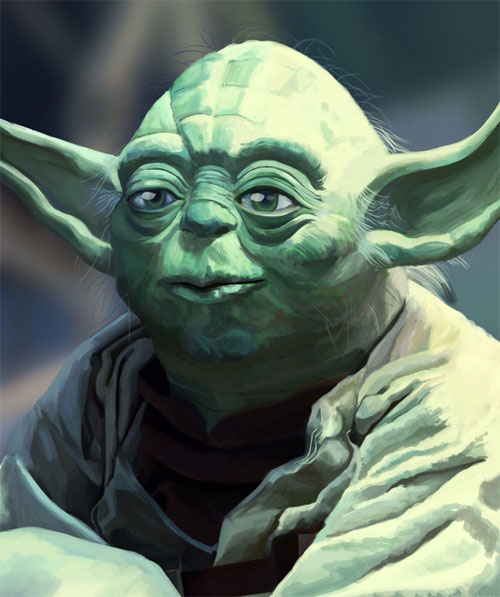 By: Shiro-Kuro
Yoda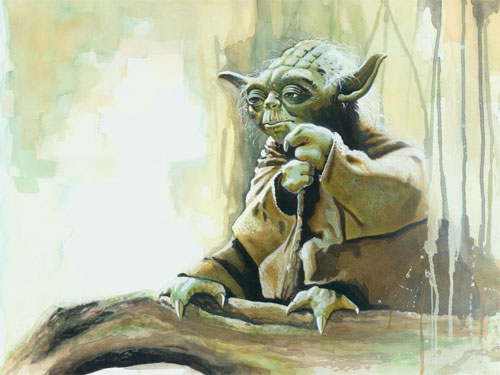 By: BrianRood
Source
Yod'aww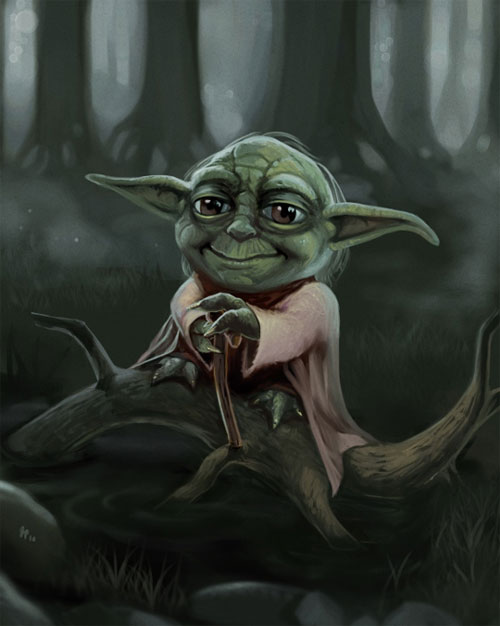 By: OchreJelly
Source
Master Yoda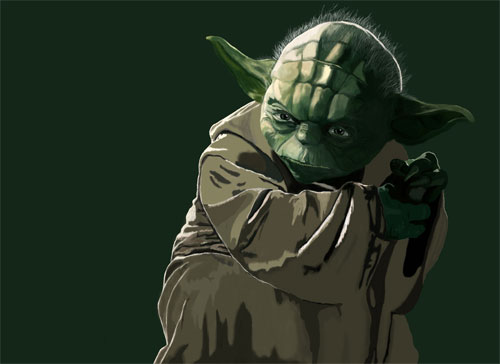 By: Wyeth1339
Source
Hunter in Dagobah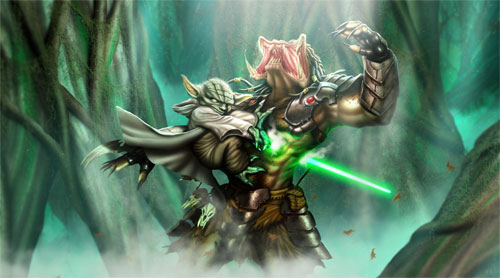 By: Dogsfather
Source
Little, Green and Wise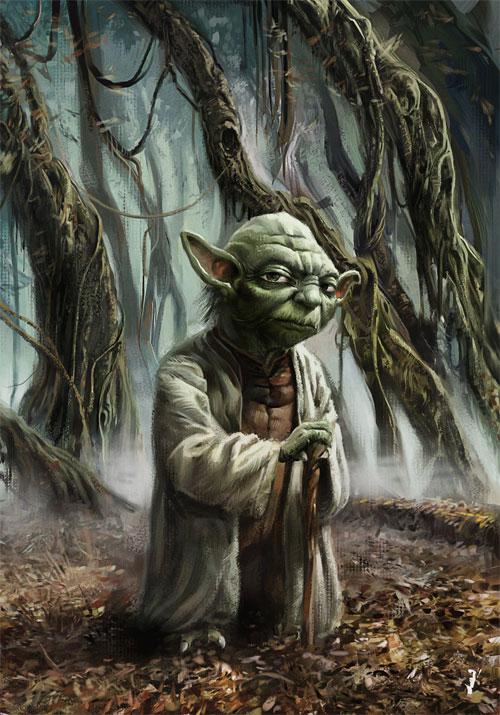 By: resenhista
Source
Master Yoda Color Semi Final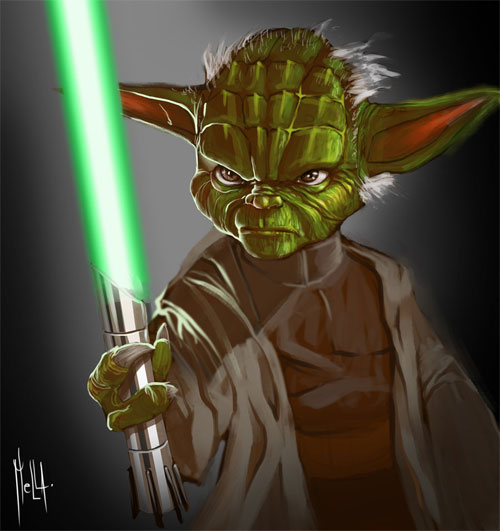 By: servatillo
Source
Yoda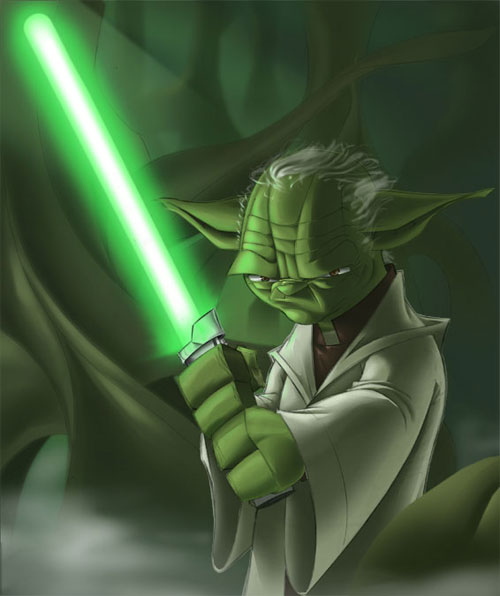 By: hot13
Source
With the success of movie series, it is not a wonder why several characters have become timeless and well-loved. Give us you list of loved movie characters and we may showcase them here for you!!!