Roses are one of the most loved flowers. There are over 100 species of roses wherein each one is unique from the other. Its distinct beauty made it well known around the globe. Roses are used to express love, friendship and other emotions depending on its color. No one can ever doubt the beauty of roses for one can easily be attracted to it even when it is still a bud. Hence, roses also became an element in arts and design.
Part of that are rose pattern designs. So, if you want to add some romantic, elegant and gorgeous touch to your designs, then try making use of rose patterns. You will surely love them for there are so many choices that you can look into. Take a look at our collection of rose pattern designs that can surely make your designs look more attractive.
You might also want to check these related posts:
Marred Rose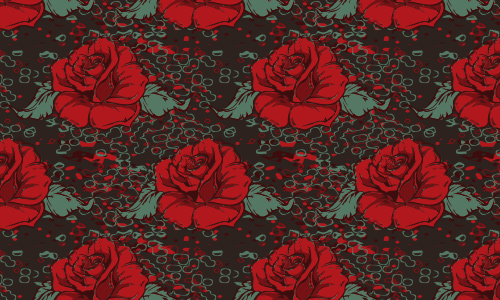 Attractive rose pattern that can add beauty to your design.
Sugar Rose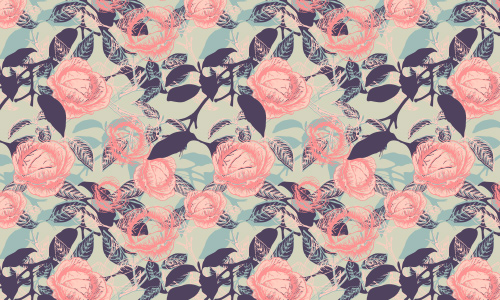 Another rose pattern that could be right for your design.
Skull Rose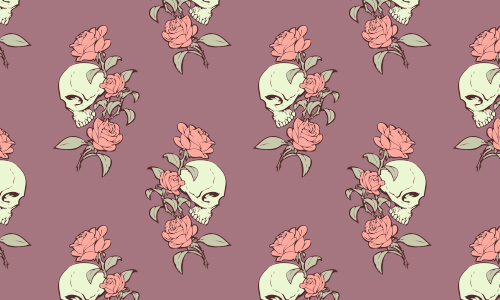 Combining roses and skulls to give a unique impact.
Rosie Fine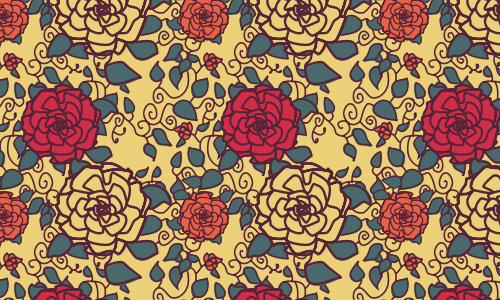 Intricately designed rose pattern that might be useful for you.
Pocketful of Roses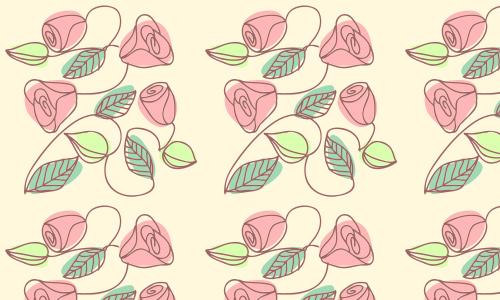 A simple rose pattern with light colors and fine lines.
Darinkas Roses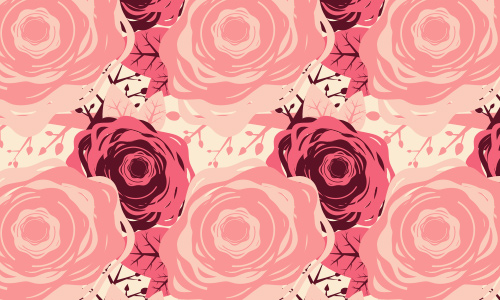 A rose pattern that looks feminine with bright pink hue.
Bleeding Inside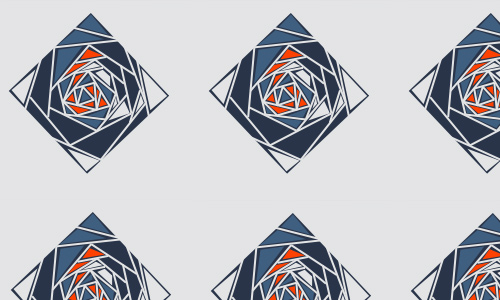 Seems like a mosaic of triangles to form a flower.
Raffertys Roses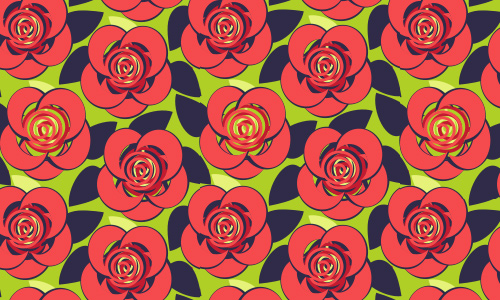 Roses are a sure favorite for they come in different styles!
Amber Rose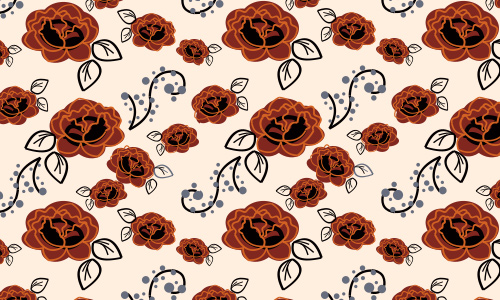 Roses in brown accented with swirls and leaves.
Rose Violet Lips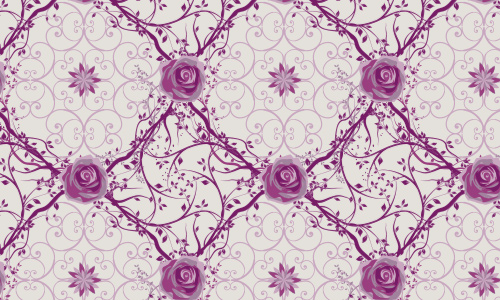 A gorgeous design of rose pattern in violet color.
Rose Seamless Tiling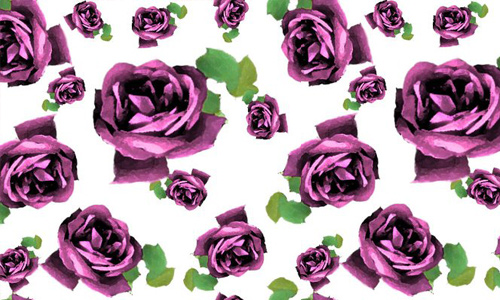 Another violet rose pattern that you will surely love.
Black Roses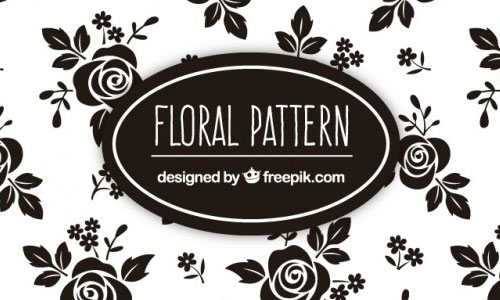 Interseting looking pattern with its gothic black roses.
Rose Pattern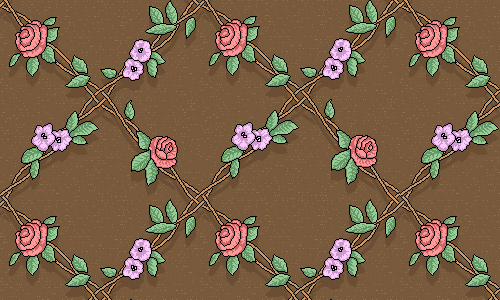 In brown background, this pattern of rose vines look unique.
Hand drawn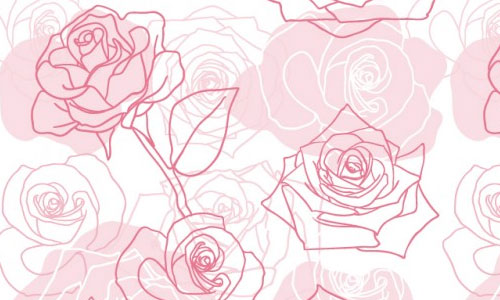 A stunning pattern of pink roses in hand-drawn style.
Overly Rosie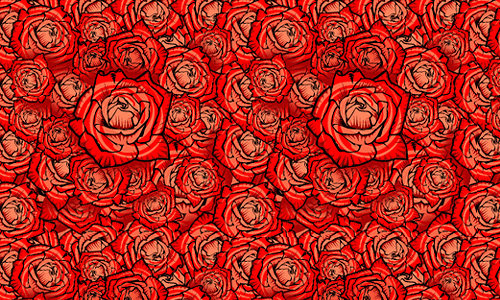 Overly filled with red roses yet it gives a beautiful effect.
Black Roses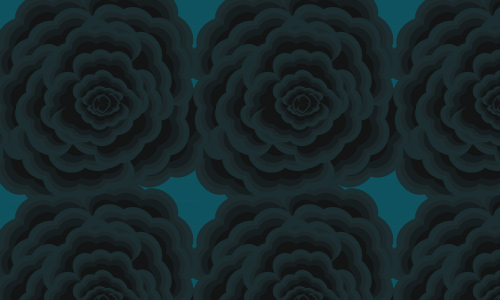 Black roses make an elegant looking pattern.
Rose Patterns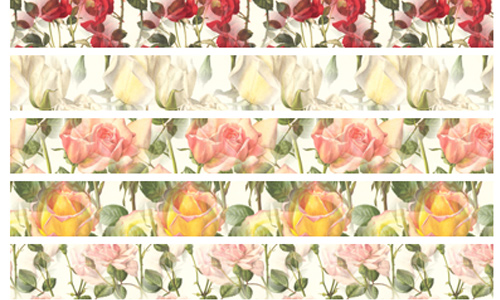 A set of 8 rose patterns wherein each is unique from the other pattern designs.
Rose Patterns 18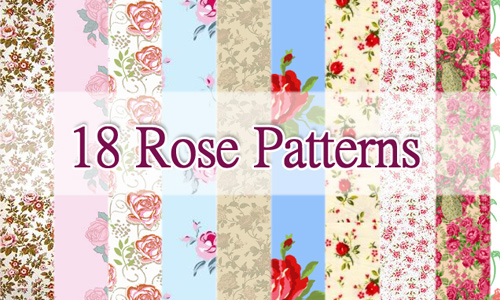 Choose from 18 lovely rose patterns.
12 Patterns Romantic Rose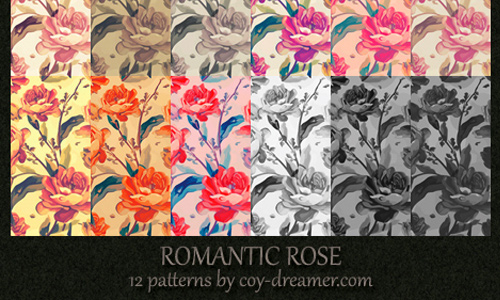 Great design of 12 rose patterns that are indeed distinct.
Watercolor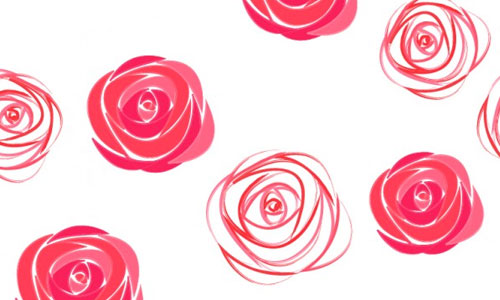 Beautifully designed rose patterns in an interesting style.
Flowers Patterns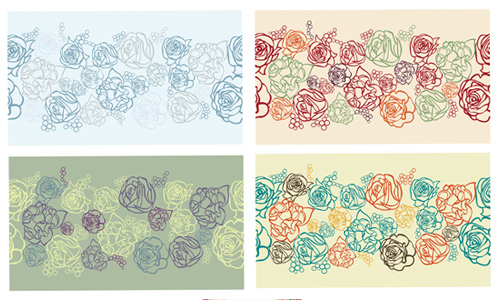 A set of 6 rose patterns that come in unique designs.
Grungy Rose Patterns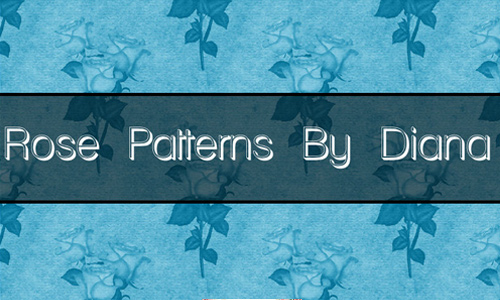 A set of 12 grungy rose patterns for your design.
Rose Patterns Only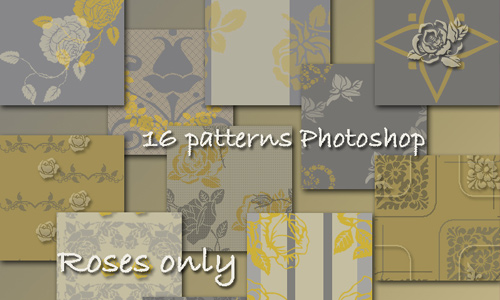 A set of 16 rose patterns that you will find useful.
Rose Lace Pattern Backgrounds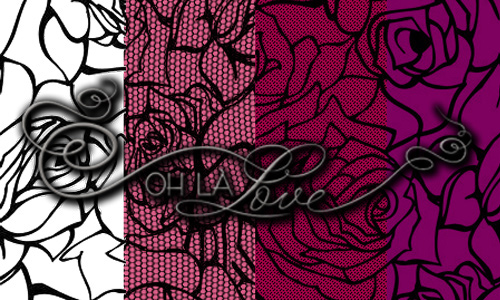 You will love this set of 4 rose lace patterns.
Roses Patterns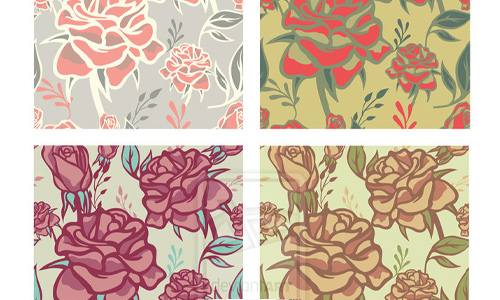 A set of 6 patterns that can bring your design to the next level.
Flowers Patterns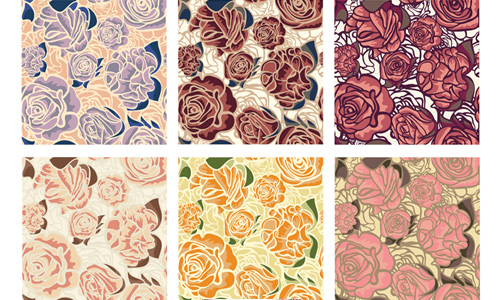 A set of attractive rose patterns you can use.
The unique designs of rose patterns that come in different colors will surely be a great help to your work. The various manners of creating the roses gives an added beauty to the patterns. So, what are you waiting for? Choose the pattern that suits your design and download it. You can look forward for more free patterns that you can use.