One of the best marketing strategies to implement that will reflect the presence of your business and also your cooperation in market space is to use messages and designs such as logos and symbols as these are effective elements in building your own identity in the market. If you are having a restaurant business, your logo design must be simple and easy to read. However, it should not loose distinction and should not fail to communicate the concept of the restaurant to the consumers. Logo design for a restaurant should convey what kind of restaurant it is or what kind of food or drinks they should expect even before entering the establishment.
For graphic designers, it is imperative to balance these points in creating a logo. They should determine if it will be a simple or complex design, and be prepared in how they should present their design effectively whether the design is for a restaurant, cleaning services, or any companies.
Here are the 40 Attractive Designs of Restaurant Logo for your Inspiration. Take a look at this list for you to be able to create a good logo design for people to easily identify the nature of your product and services by just looking at it.
2014 Update:
Inspiration is one of the most helpful forces that drives aspiring designers to do better and better at what they do best. Keep your inspirations up and high with more of these logo designs as we have added several more logos for you to browse on. Get your imagination running and try to get some new ideas as you take a look at these creative designs.
KING'S & QEEN'S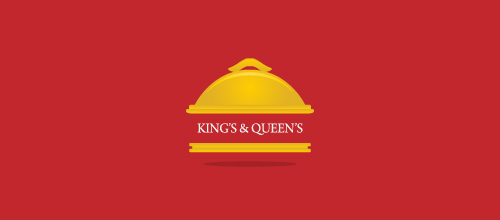 Designed by: teroristd
A good logo design for a restaurant or catering business.
Green Moon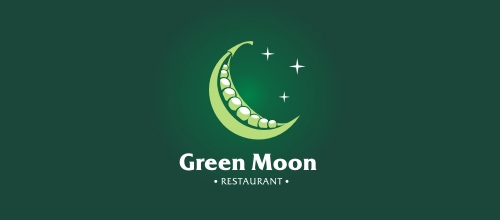 Designed by: alexmark
A nice logo design for a restaurant.
Music Delicasy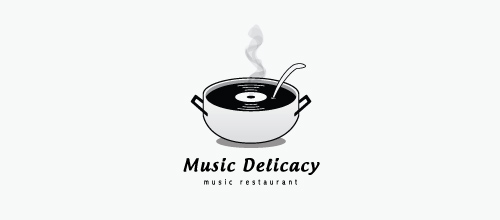 Designed by: oliverakos
A clever logo design suitable for any restaurants with live music.
Bonafide Restaurant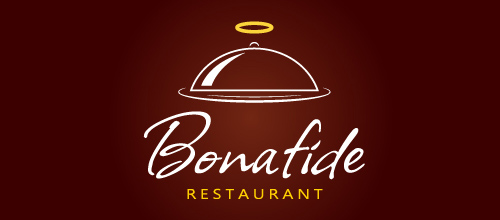 Designed by: studiogetz
A logo design suitable for a restaurant, bistro, generally food industry.
Lovesip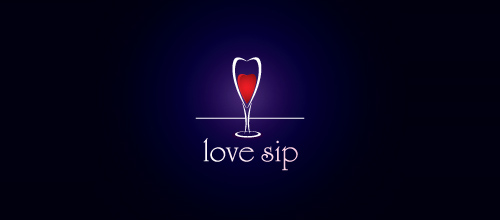 Designed by: logopoint
A romantic looking logo best for dating agencies, romantic places, restaurants, internet "romantic places searching site" and also for a wine label.
Forkcat.com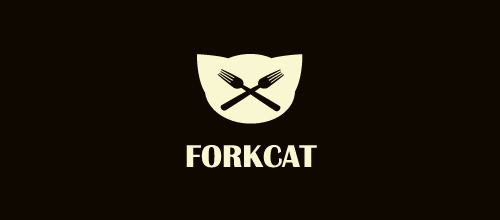 Designed by: logopoint
A very simple and clever logo that is perfect for new restaurants or bars.
HotSpot Pizza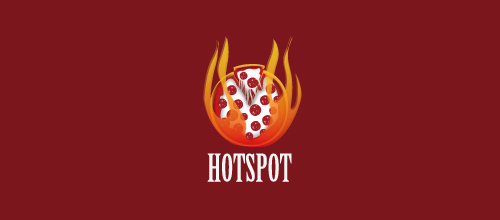 Designed by: MDS
A brand symbol created for pizza restaurants and delivery.
Coupon Dish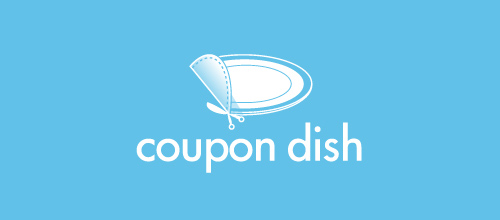 Designed by: Shnickerdoodle Studios
A logo design suitable for a coupon/deal related site or blog.
Caprice Du Chef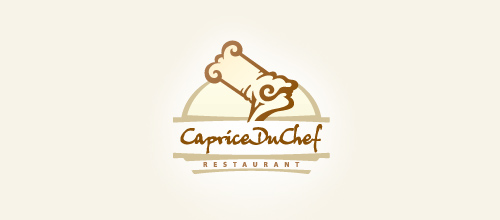 Designed by: karloidd
A unique and evocative logo design perfect for an elegant restaurant, catering service or food related business.
TriBaker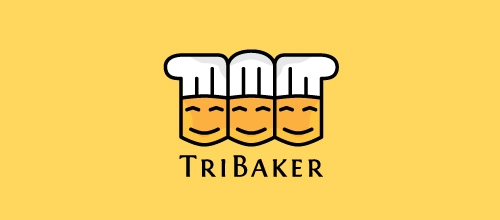 Designed by: lynx
A logo with three faces wearing chef hats and is good for restaurant partnership, premium bakery or any other food/restaurant uses.
Sunnyspoon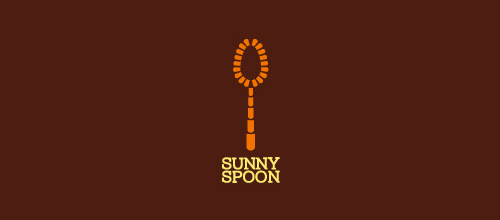 Designed by: TriangleWrap
A logo design with warm, inviting, and happy feeling and is suitable for restaurants, charities, or any children foundations.
Classique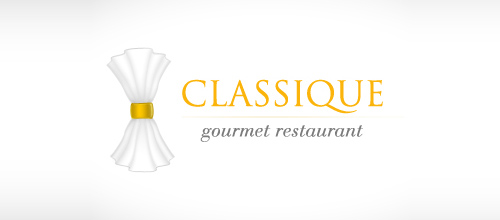 Designed by: newblackdesign
A logo design of a white, elegant napkin and the golden napkin ring set perfectly suitable for a high class restaurant, or maybe a French cuisine restaurant.
MXCocina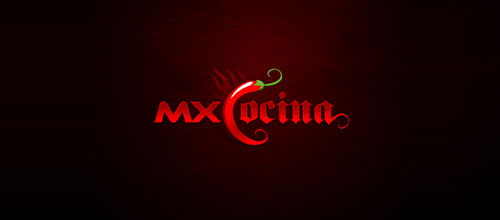 Designed by: malbardesign
A mark suitable for a delish & hot Mexican restaurant, grills, delicious food products or cooking tutorials.
Forkwork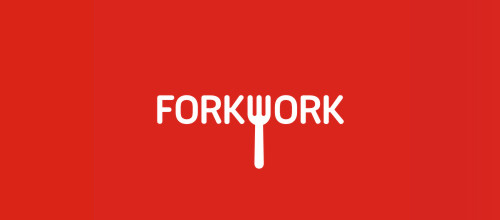 Designed by: mircha69
A simple and clean logo design suitable for a place where you work with a fork like a restaurant dinner and so on.
Smart Cook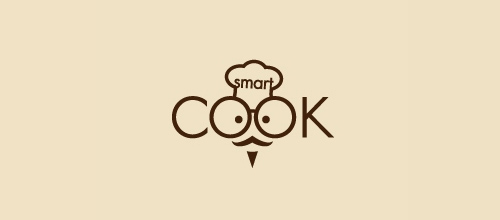 Designed by: Peter_j
A brand symbol good for any gastronomy related business or institution such as restaurant, private school, etc.
Reserv Seats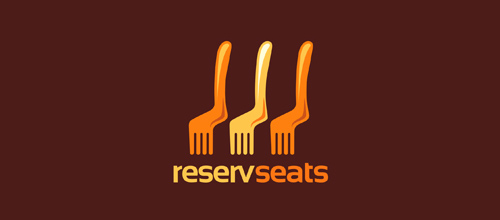 Designed by: revotype
A clever logo design for an online reservation and wait list management to the hospitality, food, restaurant industry.
Listaurants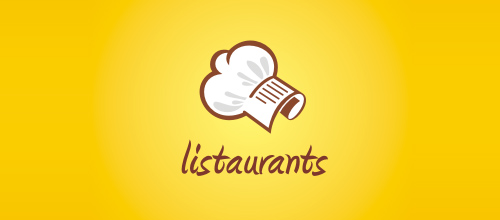 Designed by: scribe
A perfect logo design for a company offering restaurant location information for the benefit of someone visiting a new country and seeking dining places and someone searching for somewhere local.
Kerem Food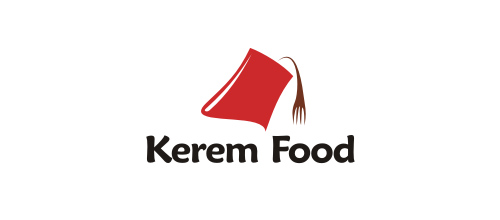 Designed by: delogo
A mark suitable for fast food businesses or small restaurants which sell kebab, shaorma or any oriental food.
Dinner Heaven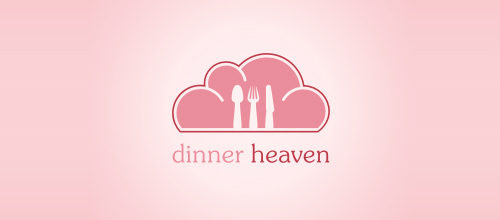 Designed by: blc
A nice and simple illustrative logo design evoking some lovely and cozy place to have dinner.
Holy Mackerel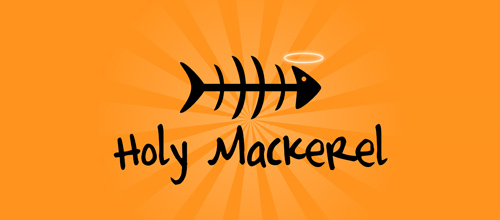 Designed by: weianddesign
A good logo design for a restaurant or other casual, laid-back and fun business or blog.
Desert Fork Restaurant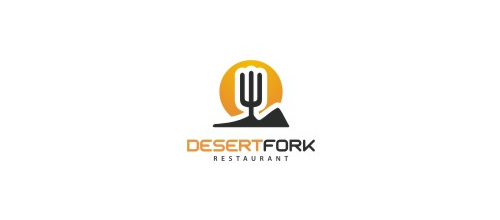 Designed by: Argee
A logo design suitable for a restaurant, or any other business related to food, maybe a website, blog or forum for gourmets, etc.
Balloon Chef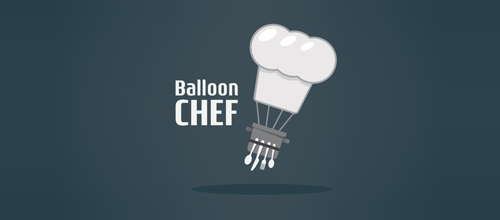 Designed by: Michael Spitz
A logo design created for a restaurant.
Rich-Kich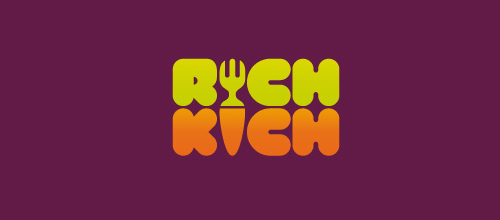 Designed by: kuznets
A logo design best for an online resource for restaurants.
Giuseppe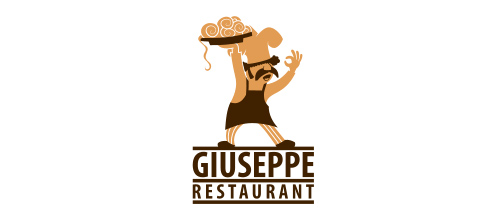 Designed by: vorox
A logo design suitable for an Italian restaurant or cafe.
Fork'et Me Not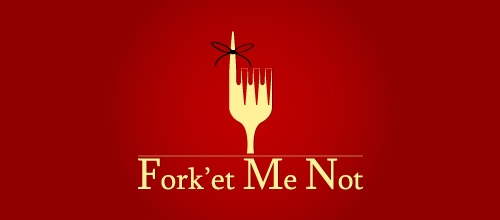 Designed by: mattfrith
A logo design which visually express what restaurants desire the most – to be remembered and revisited.
Eggfast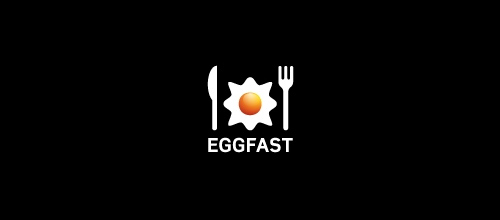 Designed by: voxsix
A logo design suitable for restaurants, cafes, egg products such as mayonnaise, etc.
2Hearts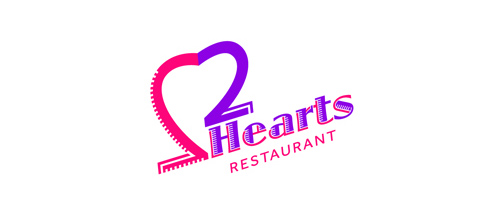 Designed by: meraindia
A great mark for business related restaurants, music store, gift shop, saloon, fashion, etc.
Mexican Grill Restaurant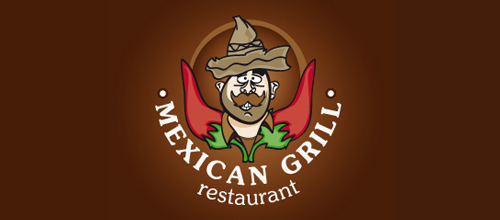 Designed by: Abdullah Mezher
A logo design created for a Mexican restaurant.
HiRecipe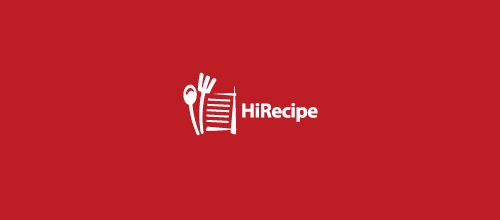 Designed by: voxsix
A logo perfectly designed for a website or blog for cooking, recipes, cookbooks, food, catering services, different types of cuisines, etc.
You Have Been Served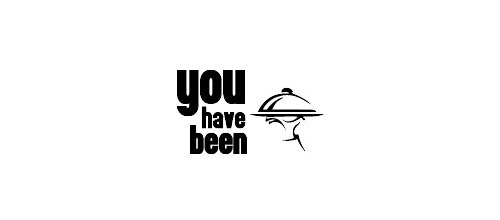 Designed by: mickeyy
A logo design which suits to a wide range of business posibility.
Restaurant Rating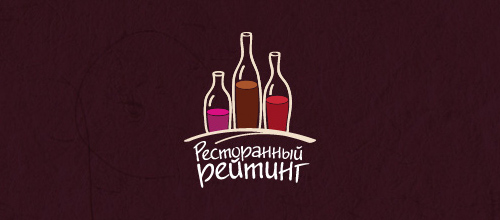 Designed by: Alisa
A logo for free consulting service "St. Petersburg Restaurants Rating" which provides information about bars, café, restaurant, etc.
e-food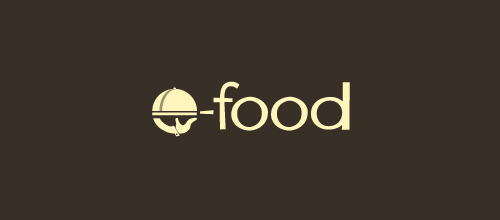 Designed by: pecintoha
A logo design good for any food related business especially gourmet.
Black Shell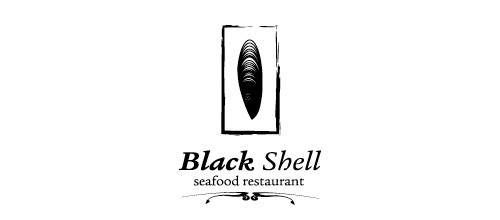 Designed by: HWorks
This is a classy mark which would fit perfectly for a seafood restaurant.
Luciana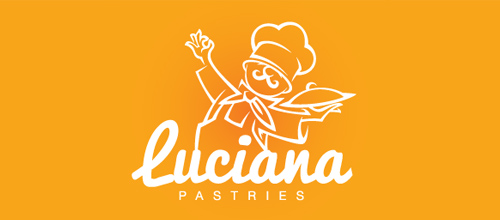 Designed by: lincolnkamwaro
A logo design suitable for catering and restaurants.
Bent Fork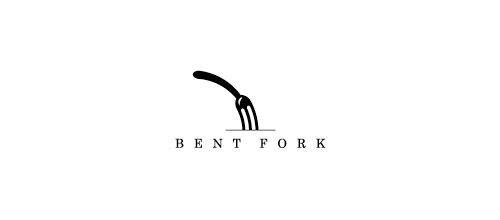 Designed by: Martys
A brand symbol perfect for any highend, classy, elegant restaurant, flatware, cutlery, and/or website.
Lobster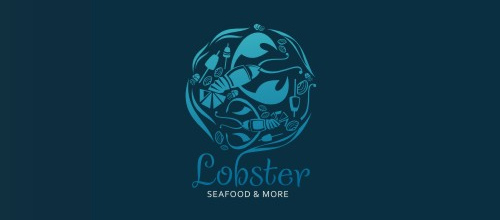 Designed by: salba
A logo design suitable for lobster restaurants or any restaurants that serve seafood.
Tropicktail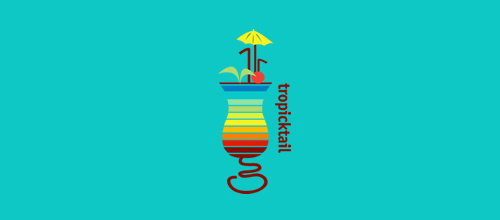 Designed by: logosprite
A logo design suitable for a restaurant, pub or bar.
Foodaholic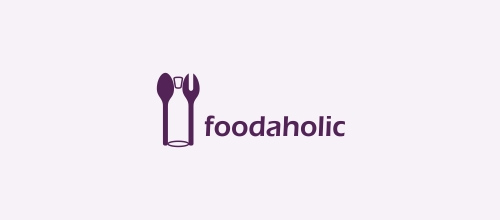 Designed by: dbunk
A minimalistic logo design suitable for a website or blog that has to do with food reviews, cooking recipes, catering services or a restaurant/hotel.
Wildmexicano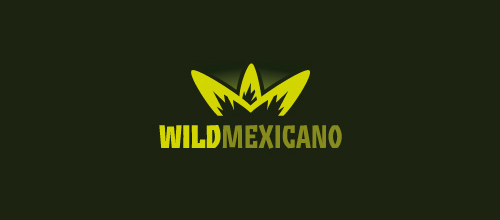 Designed by: Kalberlah_com
A logo design good for a restaurant or Mexican food/beverages.
PhoYum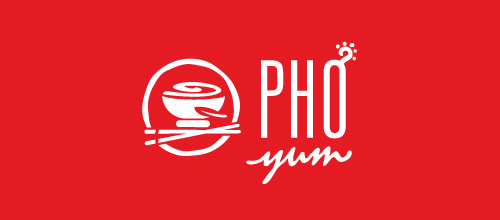 Designed by: tinix1
Logo design for modern Pho noodle soup restaurant.
Seafood Crab Restaurant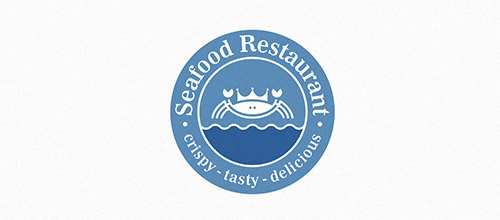 Designed by: Vast
A fine logo design that was inspired from a crab.
Gourmand Restaurant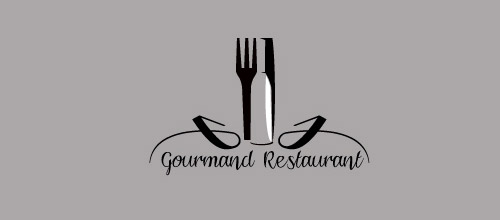 Designed by: DannivassVast
This is a nice and creative logo that shows a fork, a knife and a shape of a bottle in between.
Marina Restaurant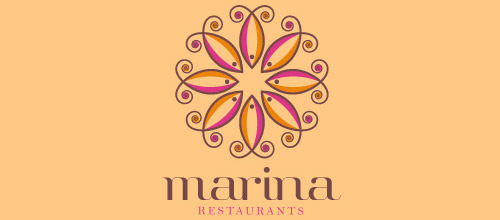 Designed by: maccreatives
A cool logo design perfect for seafood restos and fisheries.
Deer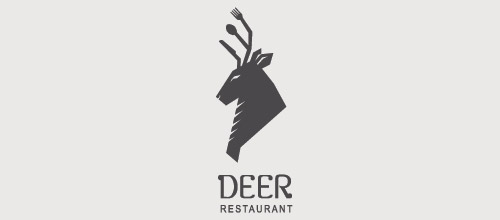 Designed by: lengpat
This is a logo design of a deer with its horn changed in to kitchen utensils which makes it great for restaurants.
Jalapeno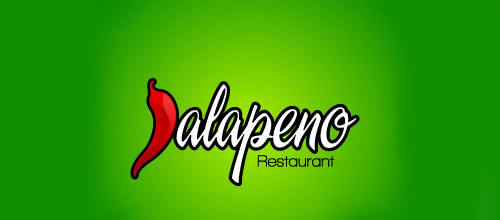 Designed by: Memoco
A Mexican inspired logo design good for restaurant.
Forkroad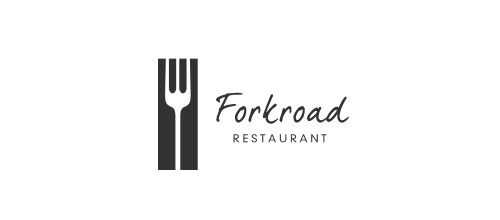 Designed by: grimsmc
A creative design that combines a road and a fork in one logo. Hence the Tamala Cafe.
Tamala Cafe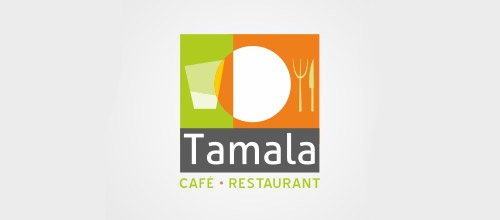 Designed by: giallouros
A minimalist logo design good for restaurant and café.
Restaurant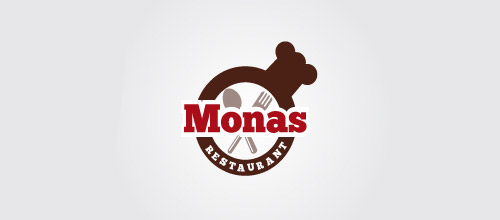 Designed by: sheekarthick
A design of a chef hat with a spoon and fork in the middle.
Sushi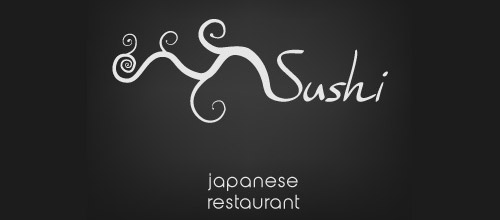 Designed by: tukano
A logo design very ideal for a Japanese restaurant
Fleur restaurant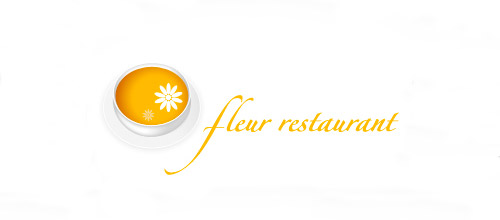 Designed by: newblackdesign
An elegant logo design great for restaurants that values elegance and exquisite food.