If a designer, both web and graphic, is really into the use of Photoshop then he/she will need to be meticulous on brushes. There could be more than a lot of brushes to collect if you have the time to grab them all. Unfortunately this is not always the case. Most of the time , if not always, only a few deserves to be chosen. Photoshop Brushes can be crucial resources in creating design projects and mastering how to use them is also vital. This is where the dilemma arises for aspiring designers – a ton of resources to gather and master with a little time to do so. In alleviating this, we have made half of the job done by collecting some of the useful brushes that you can use for your design.
In this next collection, we have sets of Sparkle Photoshop Brushes to let your designs shine just as effectively. With the skills and creativity, it is up to the discretion of the designer on how to use these brushes in order to achieve a design that is attractive and full of life.
For those who don't know yet, here's how to load a brush on Photoshop.
2015 Update:
For this update, I have added new sets of brushes within this collection for you to have in your design resources. In line to our aims in posting these freebie compilations, I'm confident that these can help you have an easier time creating your next amazing design. These are all free to download so feel free to grab whichever you like.
Also, you may want to take a look on our other free Photoshop brushes collections:
This first set contains 10 lovely brushes that are small but have the scatter effect, which is nice. This set is free for any of your personal and commercial designs as long as proper credit (link back) is given back to the owner.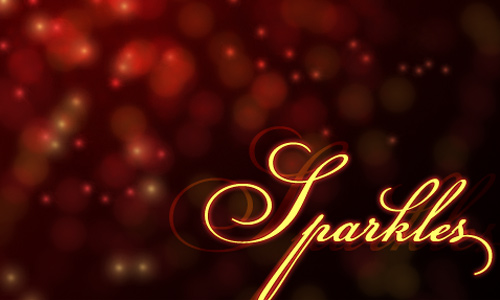 A pack of 7 Photoshop brushes available to be used in adding some sparkly abstract effect to your design. The brushes range from 278px to 351px in size.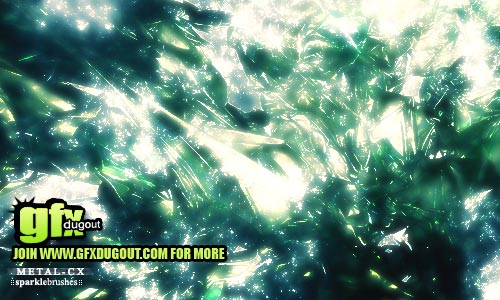 In this pack, you have 12 abstract brushes for Photoshop that you can use to add some spark and texture to your artwork.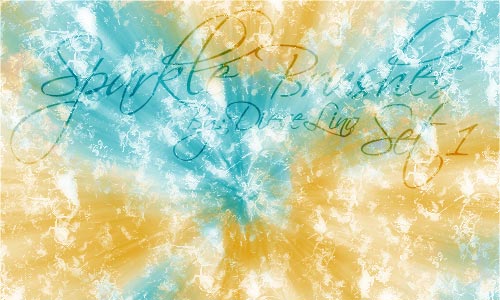 Here is a free brush set that contains 7 beautiful brushes that are designed with trailing sparkles to brighten your work. You can add some shape dynamics and scattering effects to make things even more interesting. This brush set is free for personal use only and link back to the owner is required.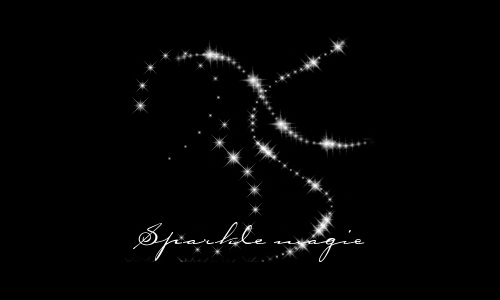 The set contains seven abstract brushes in ABR format. Put some efects such as angled jitters and scatters depending on what you need for your design.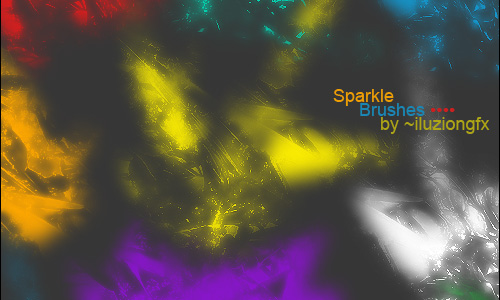 This set of high quality brushes give you 30 sparkle brushes that vary in style, sharpness, and sizes for you to choose from. It ranges from 250px to 1260px, which will cater to what your project specifically needs.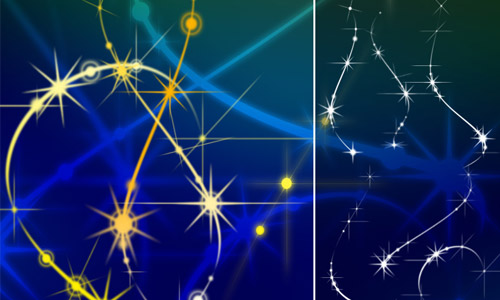 You'll get 20 nice sparkle Photoshop brushes that are compatible to Photoshop 3.0 and its later versions.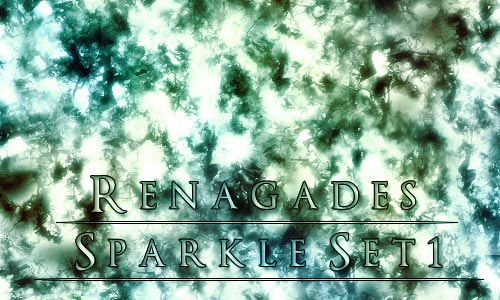 For this set, you have 14 various brushes for Adobe Photoshop. It has sparkles shaped in flakes, stars, crosses, and more.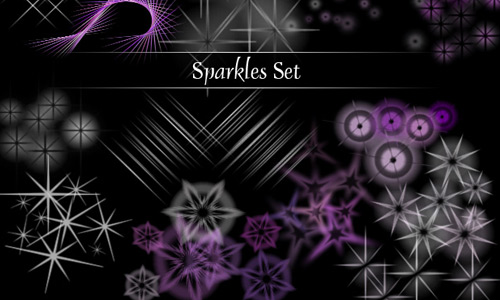 Hi! Can't find what you're looking for? We have more collections for you to see.
These brushes vary in styles and sizes including orbs, water dews, stars, and more. They are for non-commercial purposes only and link back to the owner's DeviantArt page is required when used.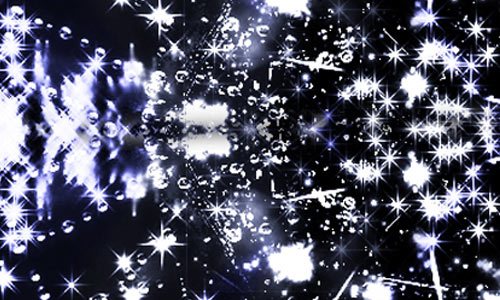 The pack includes 24 brushes with various designs and shapes such as lines and stars. Each has its glow property that will definitely put that sparkle effect to your work. The brushes differ size from 700px to 860px.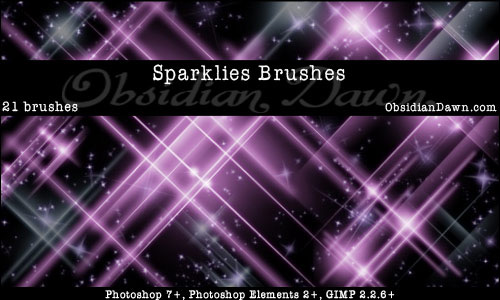 Here we have cool brushes that you can use in Photoshop. It contains 25 sparkles that vary in shapes, styles, and properties.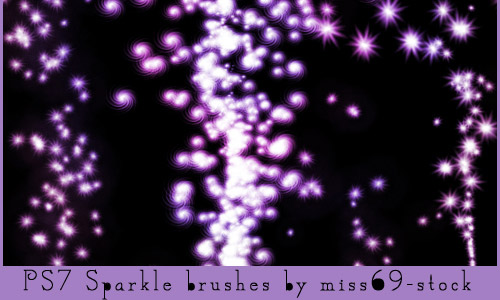 This brush set is exclusive for DeviantArt users. It contains 2 brushes with similar design but different properties – one has scattered effect and the other one is regular.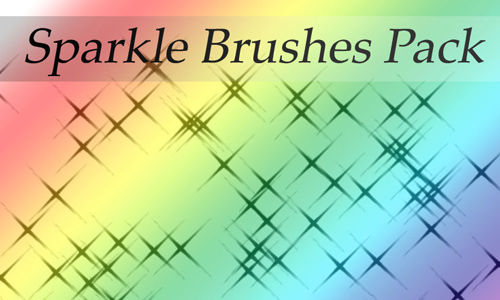 Chic Sparkles is a big brush set that contains 48 brushes that vary in sizes, glow effect, and brush property. They were created in Photoshop CS2 and are free to be used for personal or commercial designs.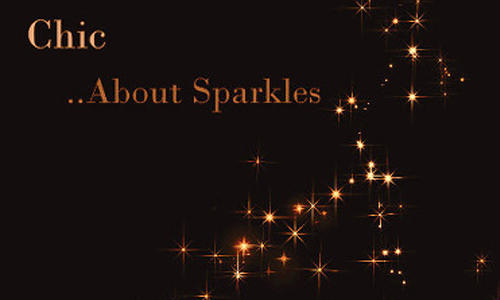 The package holds 7 brushes for Photoshop and GIMP, and the image pack as well. You can edit these brushes' properties such as shape dynamics, color dynamics, scattering, etc.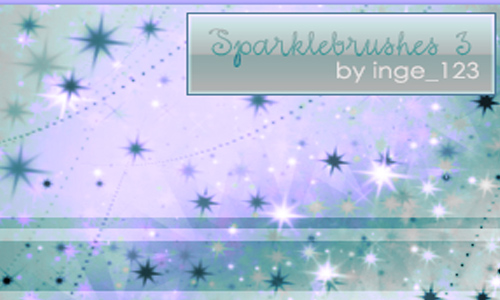 In this set, you get 28 brushes in different star-shaped designs. You may use this stock in your designs s long as proper credit is give to the original owner of this freebie.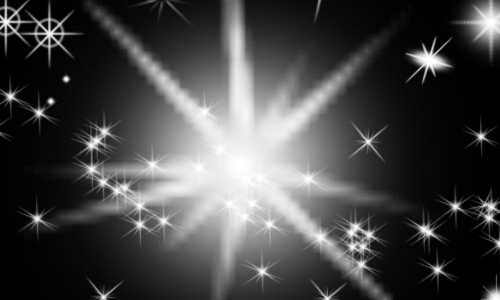 A set of brushes free for download. It includes different clusters of glitters and spakles in various designs like swirls, heart-hapes, snowflakes, and more. They are compatible for Photoshop 7 and higher versions, and can be used for commercial projects as long as proper credit is given to the owner of this pack.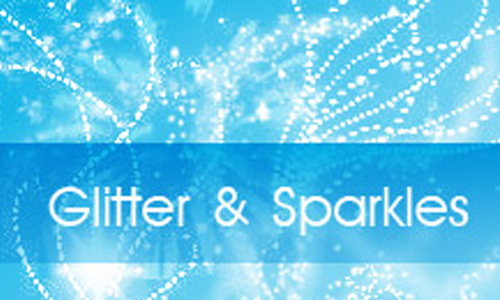 Here you have 8 brushes with particle sparkles. Some of these sparkles have glow effect that adds some accent to its design. They come in various sizes from 230px to 320px.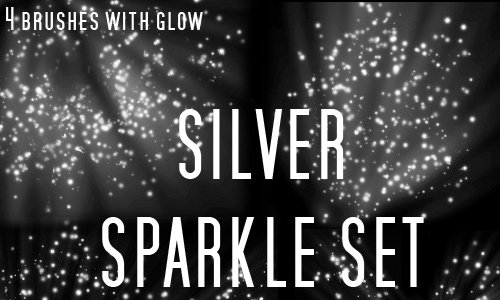 Still need more brushes? No worries, We got you covered.
Shining Sword set contains 7 gorgeous brushes in shining, glare-effect slashes. Their sizes vary from 800px to 1800px, which are great for hi-res design projects. You can use them for touch ups, adding some sparkling effects, and anything you can think of that will fit to your design.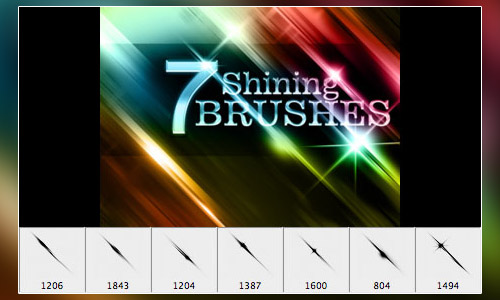 A pack that contains 13 brushes, this resource can be the brush set that you're looking for. The brushes are in sparkly abstract that can be great as an element or a filler to your design.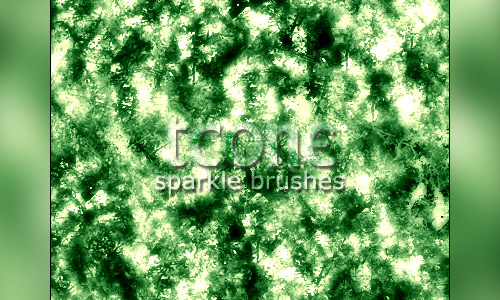 Here are 10 brushes in this pack. It specifically includes 8 sparkly chains that look a lot like diamond necklaces, and 2 round brushes for adding glow effect. The sizes differ from 390px to 1910px.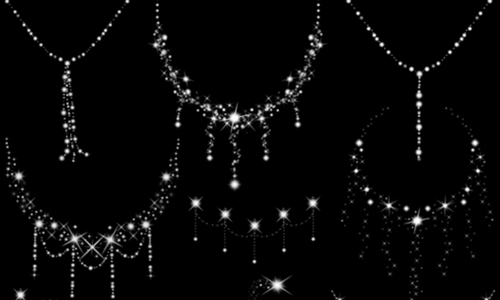 These brushes have orb-like elements that somewhat give depth when used. They all have high resolution that does not go lower than 1700px. There are 10 brushes included in this pack.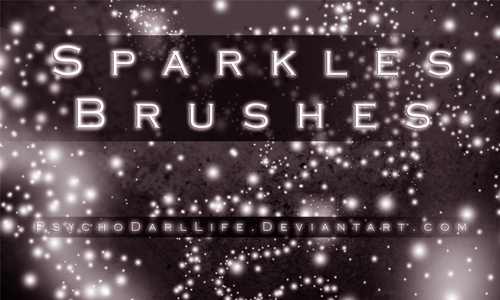 This package includes 6 high-quality brushes that contain orb and star-shaped sparkles. These brushes have some out-of-focus parts that give a sense of depth to it.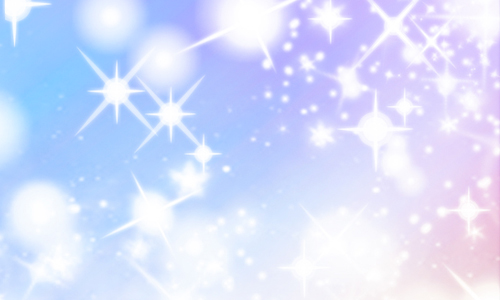 For this next pack, you have 11 various brushes in star-shaped sparkles. They come in a range of sizes from 360px to 510px.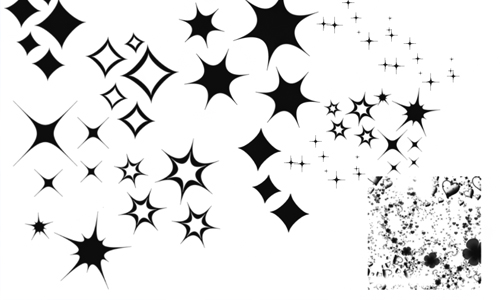 This set contains six brushes that will put some great sparkle design to your work. They are in high resolution with sizes from 1200px to 1600px. The brush set also includes a bubble brush that creatively jives well when combined with the sparkle element.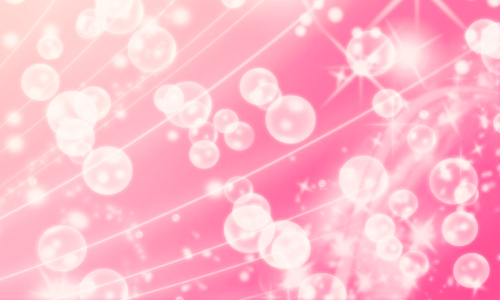 Here is a jam-packed brush set that holds 45 brushes with various shape, styles, and brush elements. You may refer to the image to have some idea on what these brushes would look like.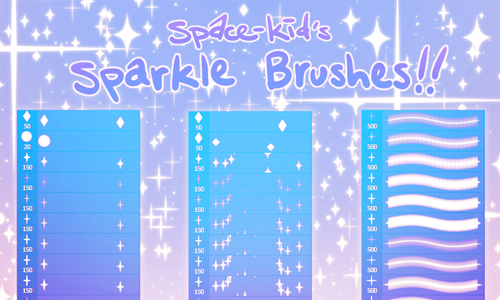 A brush set that gives sparkle effects in beautiful clusters. These brushes come in 100px single star sparkle to 600px cluster sparkles and are available for personal projects.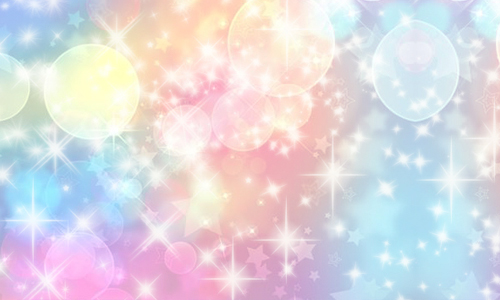 In this set, we have 5 brushes of sparkles, stars, and glitters that you can readily add to you design whenever they are needed. The sizes ranges from 188px to 397px.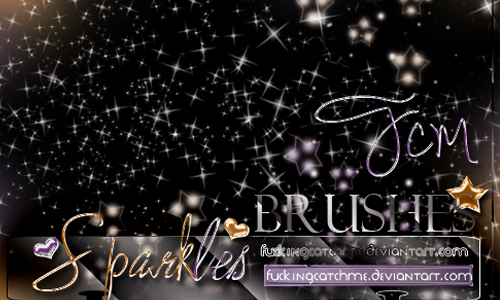 This set contains 7 cute sparkly brushes that have various sizes and brush properties that make them unique from each other.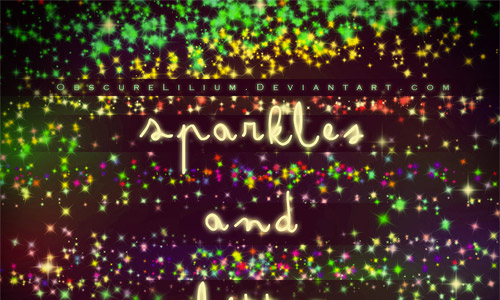 This set has 30 beautiful brushes that can help you achieve a sparkly design. This includes a cluster of sparkles as well as individual sparkles that can be used for detailing.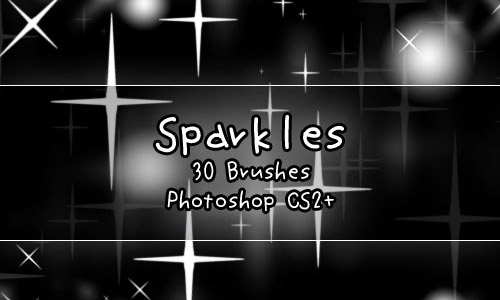 For this pack, you'll get 27 swirly glitter brushes in high resolution. Each brush has a dimension not lower than 1100 pixels. You may use them to your private or commercial projects considering that you give proper credit to the owner of this brushes, which is found on the TXT file when you download.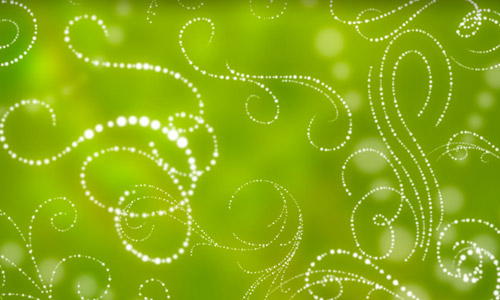 When getting confused as to which among all the Free Photoshop Brushes in the web to choose, you have to narrow down your search. You might want to play with the style of the brushes and their amazing effects… How far have you gone through with your Photoshop Brushes Collections so far?