Hi there! Here is a High-Quality Photoshop Brush set that I made for you for dropping by here in Naldz Graphics. This is a set of Splatter Paint Brushes that consists of 7 High Quality Brushes which you can download for free. These were made in Photoshop CS4 and you may use them where ever you want. I would really appreciate if you consider to give a link back from this post if you used them or share it with others. Design is love. Share the love!
Also, if you need more of this stuff we have a second batch of these brushes that you can also download for free.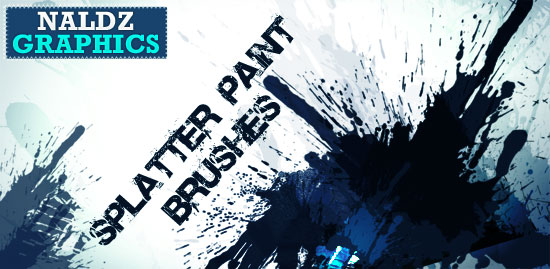 Oh, one more thing. If in case you don't know how to upload the brushes to your Photoshop yet, here's a quick and easy guide that you must check out and learn.