You can see different character designs not just in animated cartoons but also in advertisements and even as part of branding for companies both online and offline. Characters are perfect for branding for it can easily be retained in the memory of the consumers, audience and clients. That is why character designing is one field that is most wanted for it has a large scope especially for promotion, marketing and advertising. We are certain that you have seen so many character designs. Each one has a different style depending on who designed it because most of them have personal touches of the designer himself.
Today, we will feature some character designs created by Oscar Ramos. He is a Chilean artist who has a different style in designing his characters. Aside from the good detailing on his works, what sets his work apart from other character art is the exaggerated emotion seen in them. Well, you really won't need to unveil mystery smiles or dig deeper into kept anger because all these are seen in Oscar's works. You can see bulging eyes, gritting teeth and other details that give personality to his characters.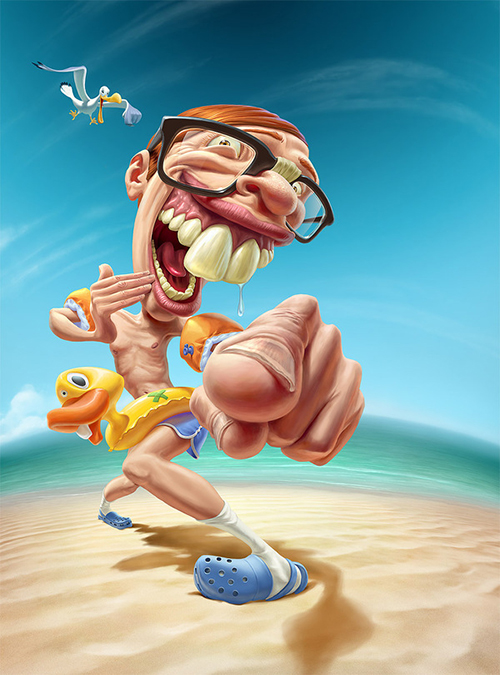 We can tell that this guy had a great summer. Even his dripping saliva is obviously seen here!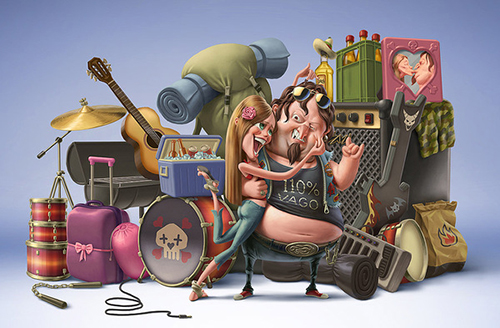 A rocker couple of the Cherry family who are head-over-heels in love with each other. Check out how the other items on the background were created. Amazing right?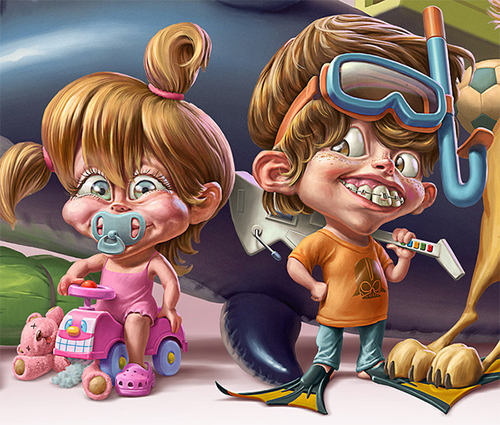 We can see some naughtiness from the eyes of these kiddos. Poor pink teddy, it was crushed by her car while the boy has that desire to be a rocker like his parents.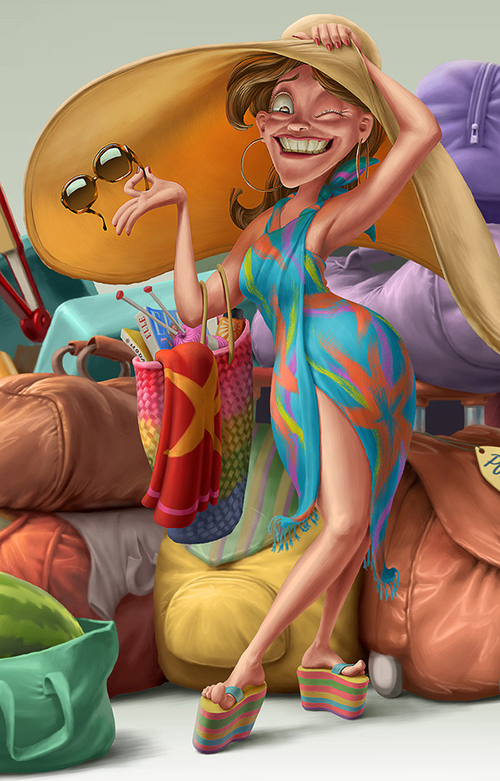 Another member of the Cherry family and guess what, this is granny getting ready to the beach with her books and knitting kit!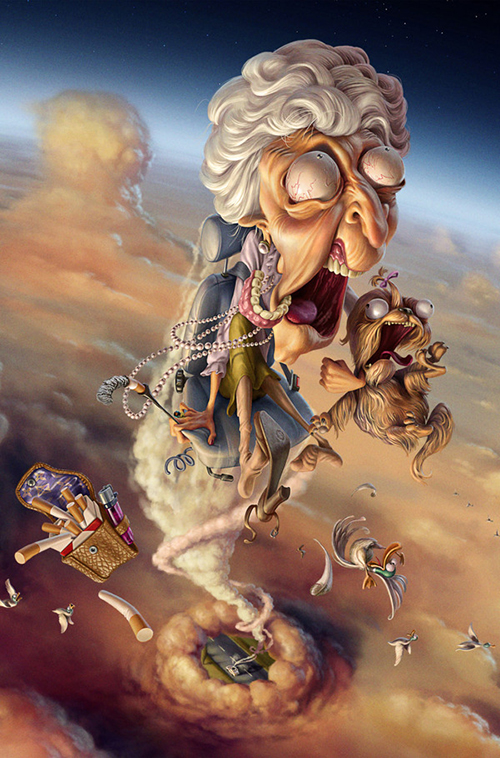 If the previous granny was hot and sexy, this one looks shocked as she was sent from the ground to the sky!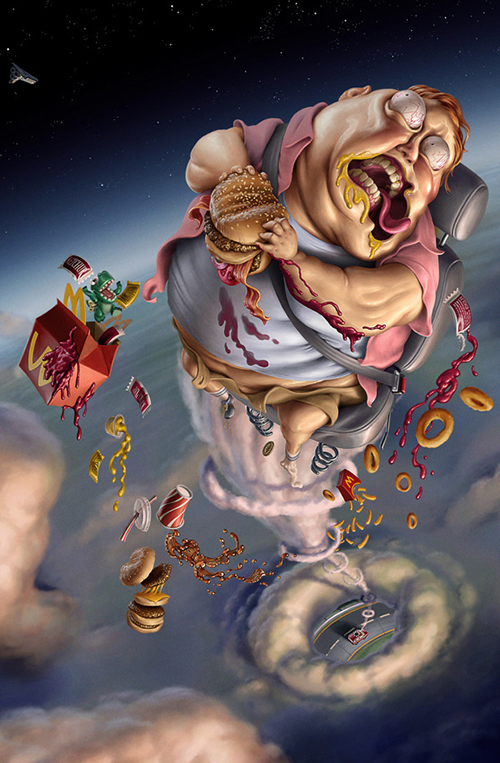 Like the old lady and the dog, this boy also zoomed to the sky maybe because of the taste of his foodies.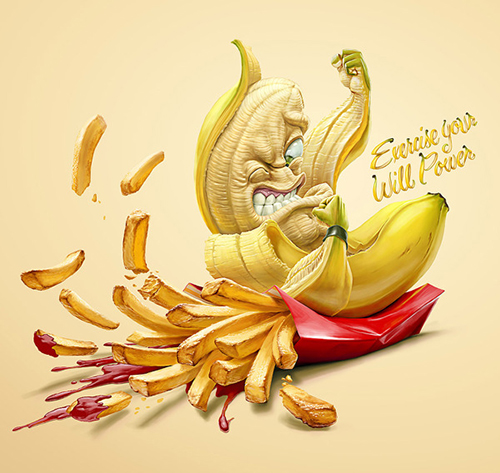 Say goodbye to fries and say hello to bananas- this is one way to live in a healthy manner.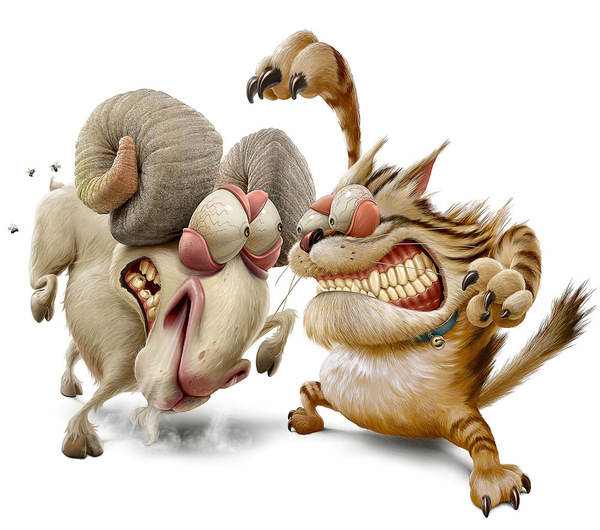 Angry animals fighting with each other- a goat and a cat. Who do you think will win?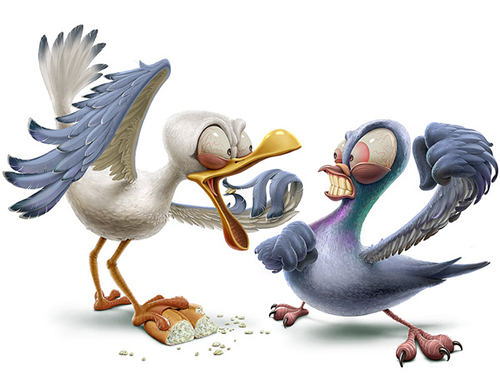 Our feathered friends are in a rage because the duck is stealing the other's bread.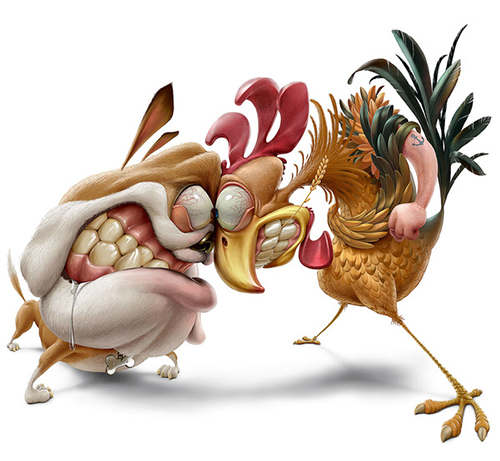 We are not sure why these two are fighting but we like the details of the rooster's feathers and the dog's fur.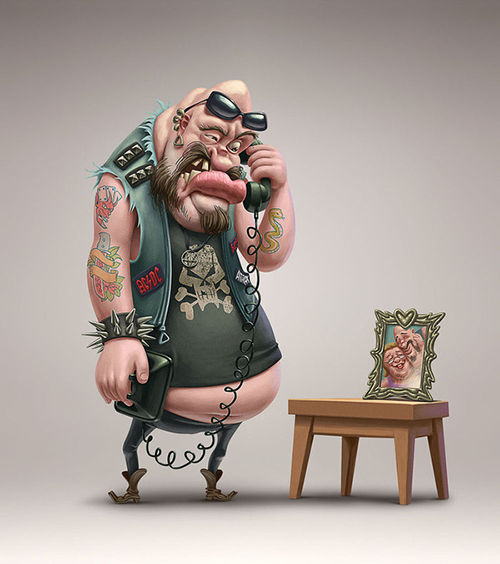 A bad boy like him also misses his mommy and so he gave her a phone call. Nice design right?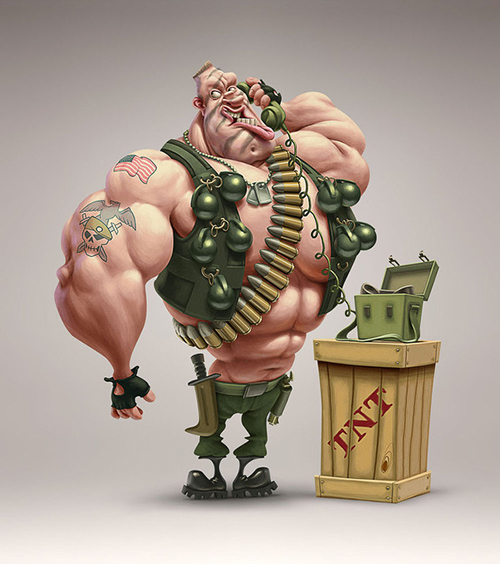 Ohh…look at those muscles. A ferocious and strong soldier is here with his TNT beside him.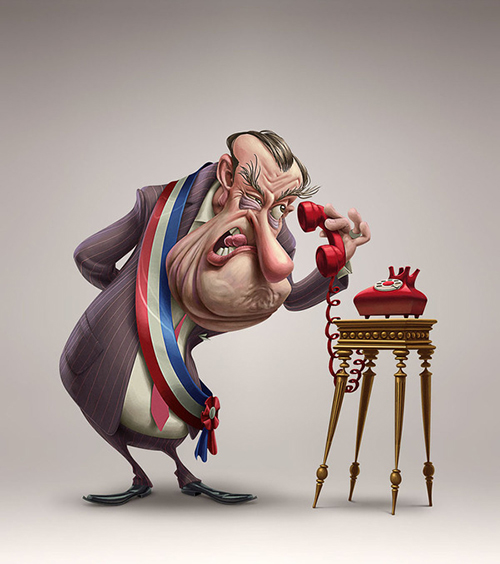 Intricately designed telephone stand in gold- just fitted for a politician who is rich and famous.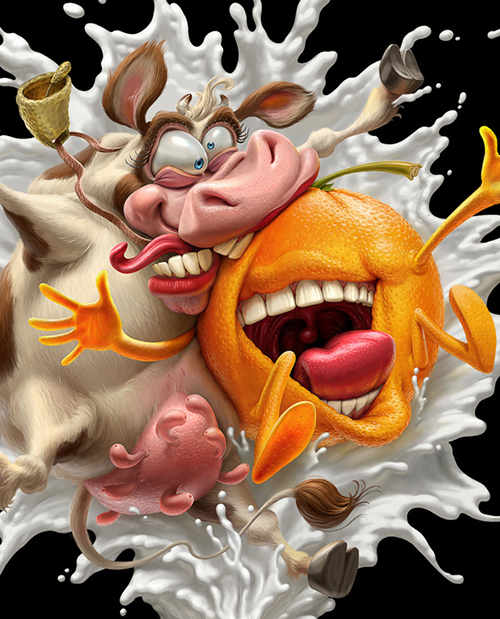 Made for a Nutriboost campaign in Indonesia showing the collision and fusion of cow milk and orange juice.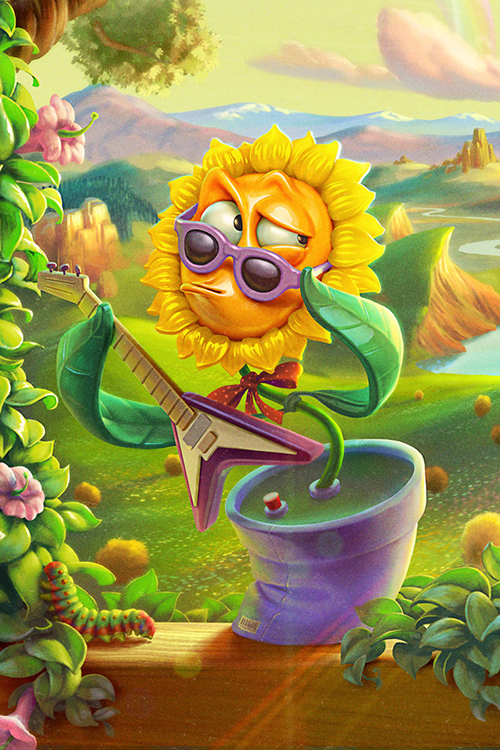 Part of a design for a Coca-Cola advertisement showing some plants and a bottle of Coke.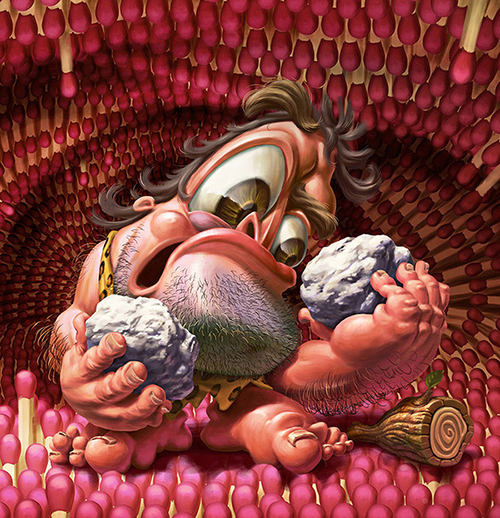 This one is for a Pringles ad. We are still trying to figure out what is the connection of a pre-historic man trying to make fire inside a cave of matches.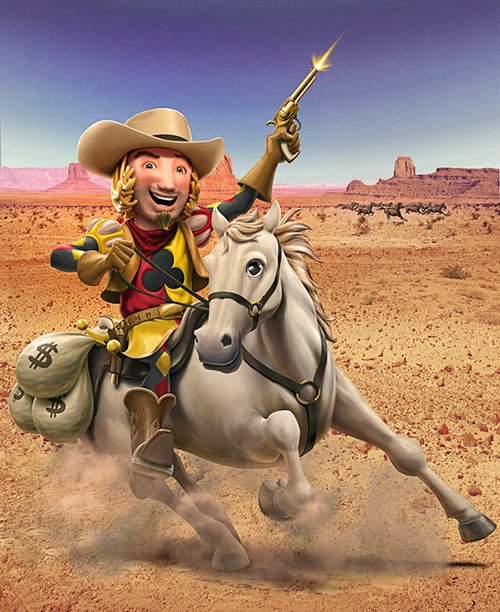 A cowboy character in the desert as he stops his horse. Look at how the dust was created.
Find the Artist
Now you got what we mean by apparent emotions. You can see all that from the character arts of Oscar Ramos. There are even humorous touches in it that will send you a chuckle. Some of those characters where used for advertising and we are certain that it was indeed effective in conveying the message to the audience because of its evident emotion. Now, if you want to take a look at other designs from Oscar, then head over to his portfolio and get more doses of his artworks.