Damask is a reversible figured fabric of silk, wool, linen, cotton, or synthetic fibres, with a pattern formed by weaving. Damasks are woven with one warp yarn and one weft yarn, usually with the pattern in warp-faced satin weave and the ground in weft-faced or sateen weave. These are usually seen in fabrics but are also used as wallpapers and others. Damask had become famous due to its unique and abstract look that seemingly gives a mysterious impact.
For today's post, we will give you a collection of damask patterns that come in various designs and colors. For sure, you will love this collection for it can certainly be useful for your design work. Take a look at our list of damask patterns that will surely please you.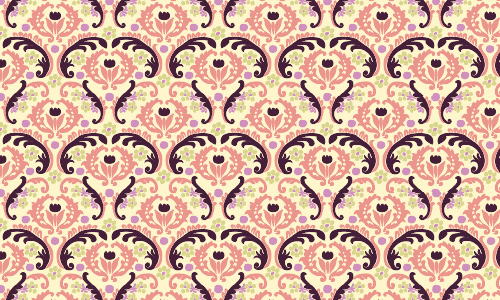 A cute damask pattern with lovely chic colors for your design project.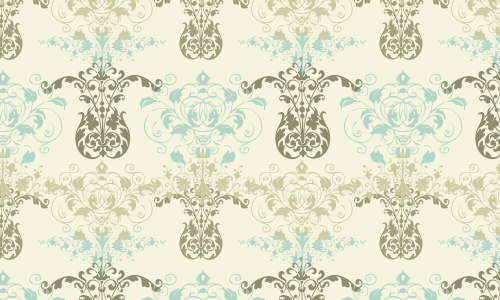 A simple yet pretty damask pattern that can enhance your work.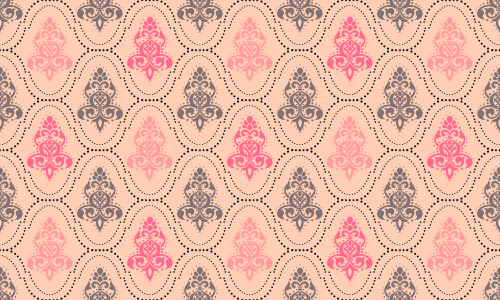 A bit vintage looking with its usage of dull gray and pink.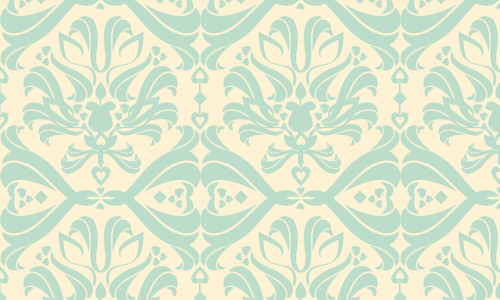 Beautiful light blue damask pattern for minimal yet elegant designs.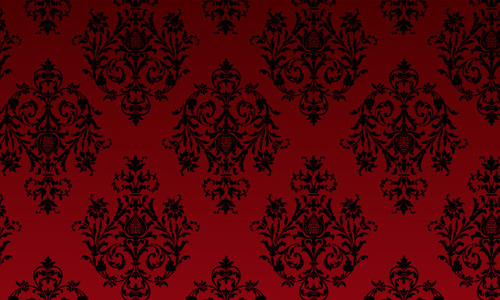 Bloody red with black damask creatively done.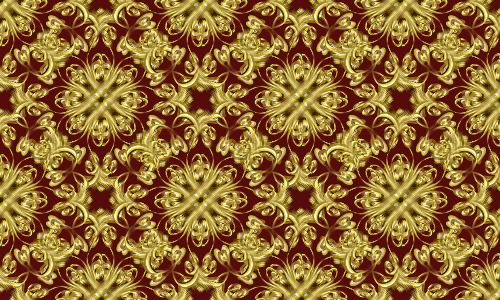 Golden damask swirls are used to get a gorgeous pattern like this.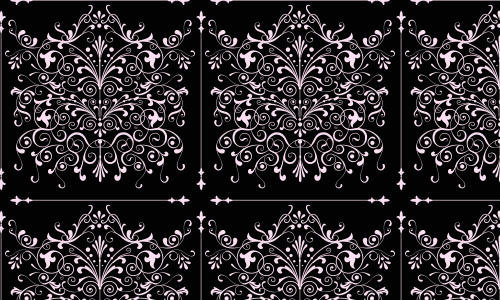 White damask on black can make your design look elegant.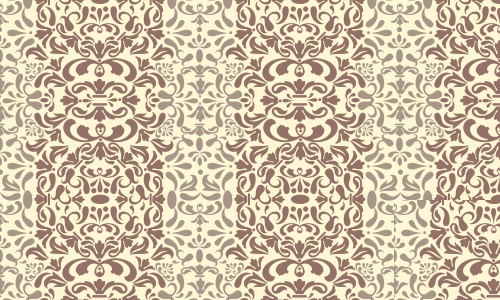 This pattern combines vanilla and chocolate colors for a yummy output.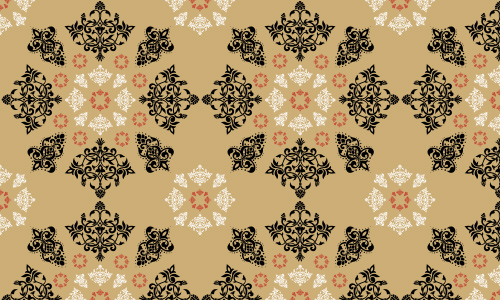 A bit complicated design for a damask pattern.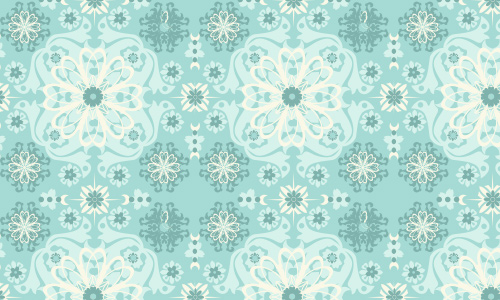 A gorgeous work of art in hues of blue with intricate damask.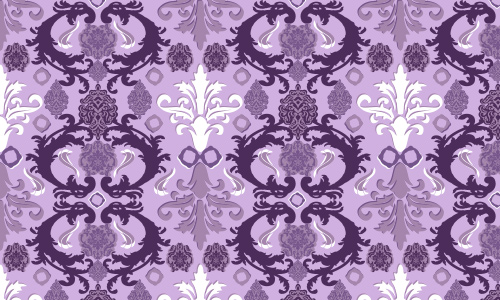 A lavander damask pattern that looks beautiful especially when added to your design.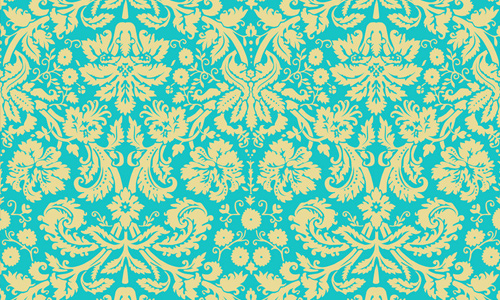 A pretty damask pattern that can make great designs.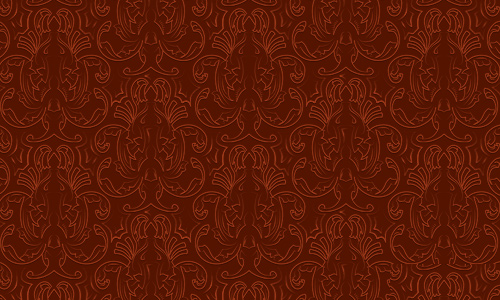 Express your creativity with this pattern of outline brown damask.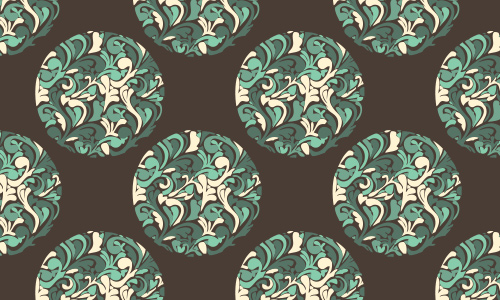 Damask greens and whites in circles make up this pattern.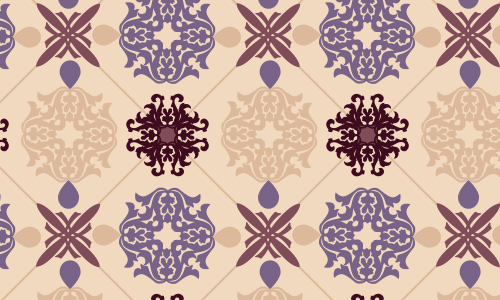 This damask pattern is no doubt artistic and creative with autumn colors.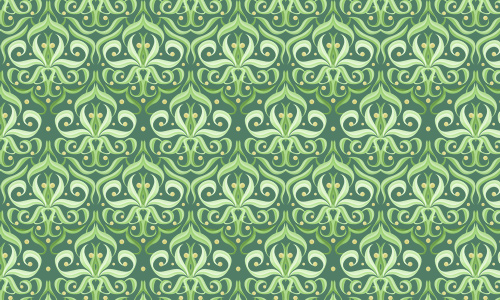 A green damask pattern that is surely unique.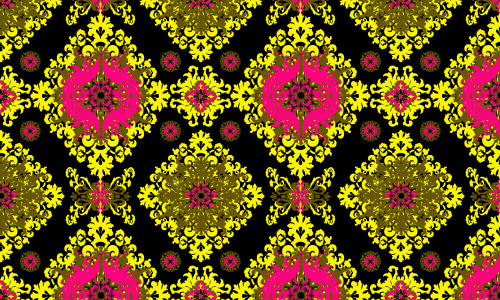 A distinct combination of colors that makes it look lively.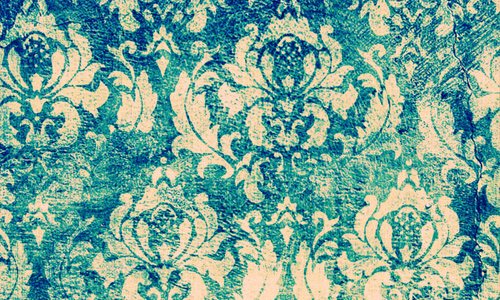 No doubt, this one looks truly gorgeous with its blue and grungy touch.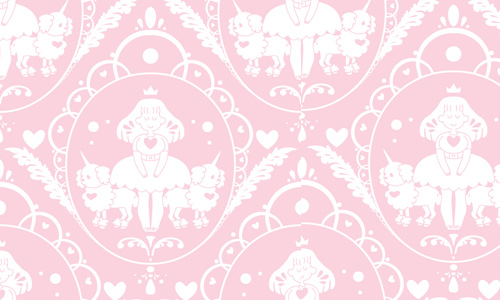 A cute pink damask pattern to create a unique design.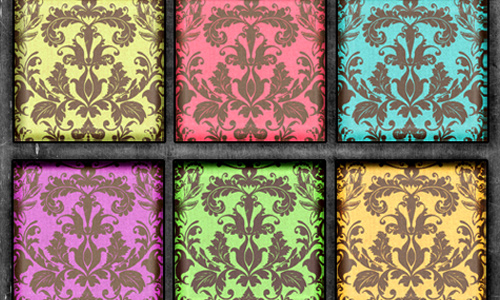 A set of 6 bright colored damask patterns.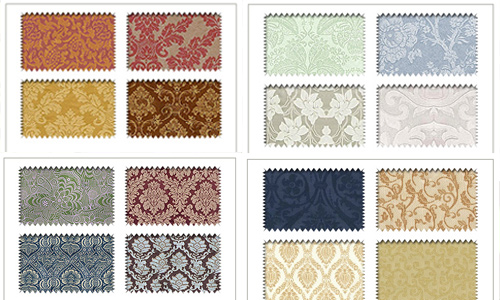 A set of 16 damask patterns that can make your work look unique.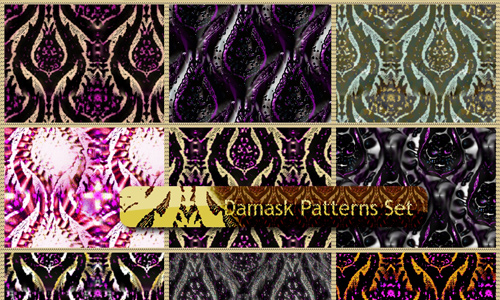 A set of 9 patterns for your distinct designs.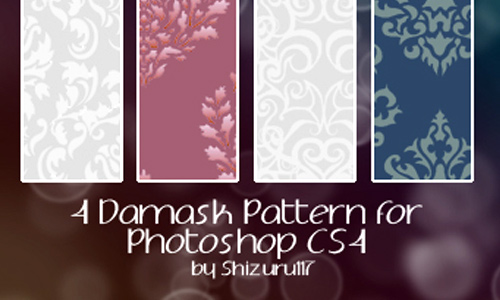 Damask pattern of 4 designs are in this pack.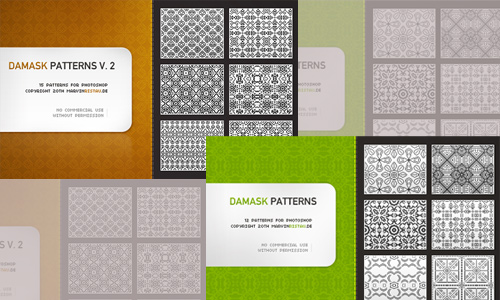 Certainly pretty damask patterns of 12 and 15 done by the same designer.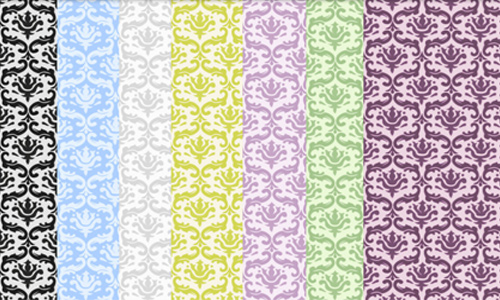 A set of 8 damask patterns that you may use.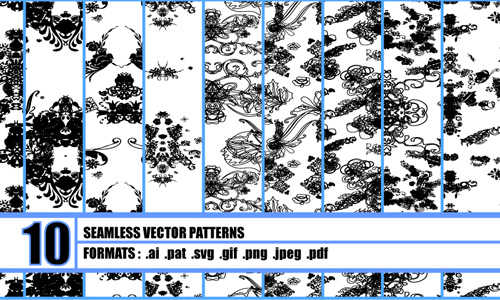 Beautifully made doodle damask patterns in a set of 10.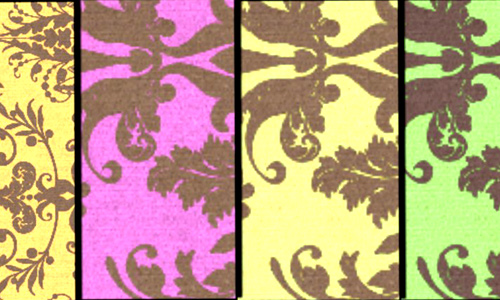 This set of 5 is the pattern that suits your sytle.
Damask the Red Severity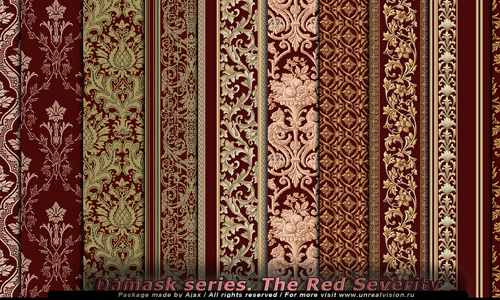 A set of 10 high quality patterns that can bring your design to the next level.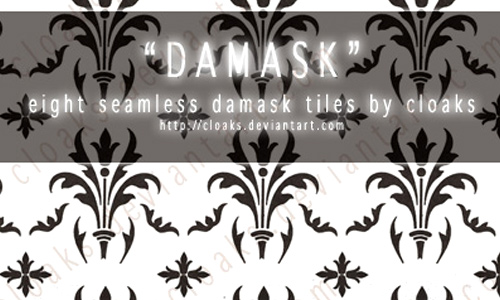 A set of 8 terrific diagonal patterns you can use.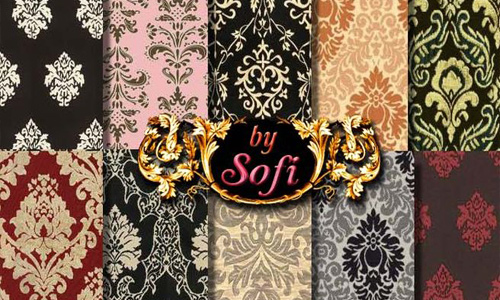 A pack of 10 damask patterns that can make your work look fantastic.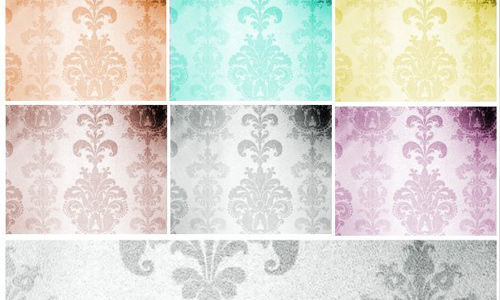 Add twist to your designs with this set of 9 patterns.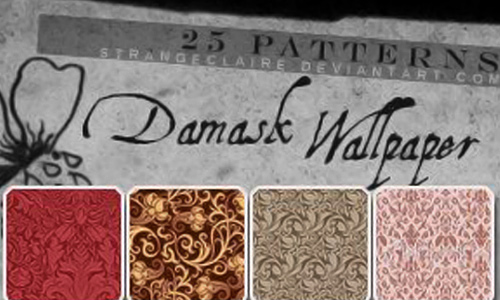 Unique designs of 25 patterns that can enhance your work.
Damask Pattern Dark

A set of 10 dark damask floral patterns.
This collection of damask patterns can be useful for your design projects. You can look for one that suits your style. You will be happy to see how great it will look after you are done with your project. You can also look into other pattern freebies that might also be of great help for your works.