Chocolates are most loved by people of all ages. It is sweet and could even relieve stress for some. Aside from its being delicious, it can also offer various health benefits to those eating it. Chocolates come in different sizes, designs and it can also be combined with nuts, fruits and others. Well, the more you think of it, the more you crave for it! If you are a chocolate lover, you will surely like to see the chocolate websites that we will feature now. This will give you options on what chocolates you want to buy and you will also get to see how creative the designers of these websites are.
We will fill your mouth with sweetness in this showcase of chocolate websites. Try observe how each one smartly highlighted their products and how they could encourage the users to indulge in their yummy chocolate products. You will also see how distinct each one is even if they are offering similar products. The manner of designing their sites are no doubt effective advertising and promotion for them. So, scroll down and see what these websites can offer you.
Divine Chocolate USA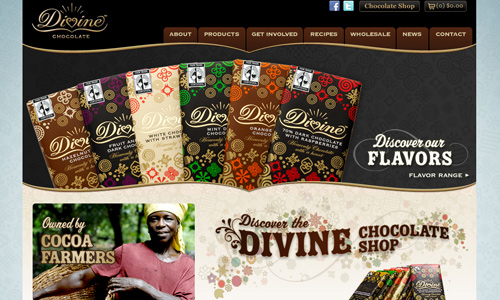 Discover the flavours of the Divine Chocolates through thier yummy looking website.
Bakoch Dessert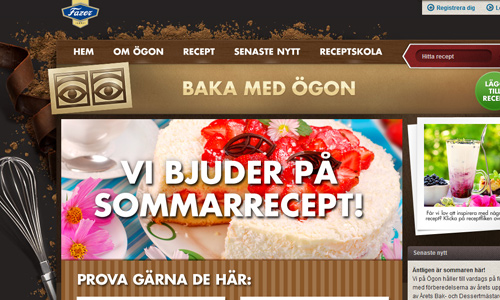 One look at this website and you will surely be encouraged to get a chocolate from Bakoch.
Source
Daskalides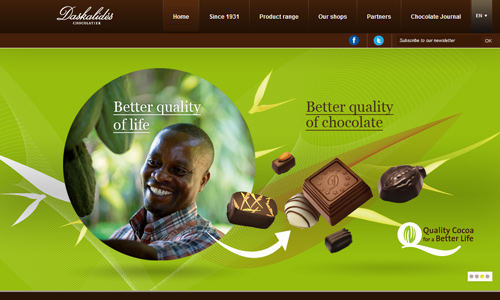 Get a better quality of life with a better quality of chocolate from Daskalides. You can start looking at their items through this green and brown website.
Source
Dagoba Chocolate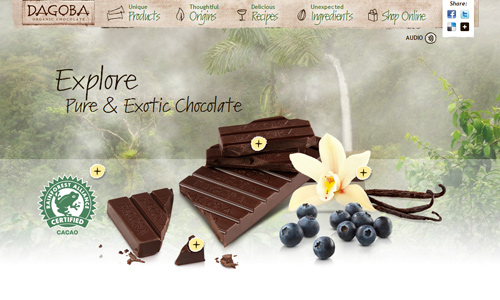 A website with smoke filling the homepage that has a forest background to show how pure and exotic their chocolate is.
Source
Oh Chocolate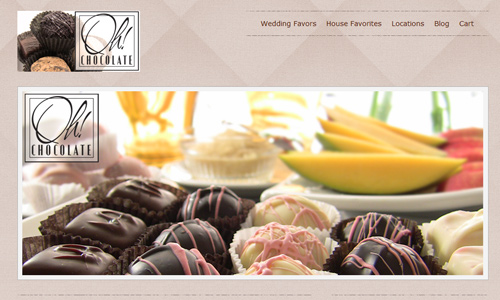 Oh Chocolate! So lucious chocolates of various flavors seen on this mouth-watering website.
Source
Max Brenner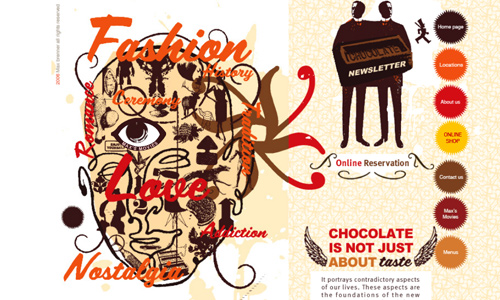 Get more than just a delicious chocolate from this site with a vintage feel and the use of patterns and circles.
Source
Askinosie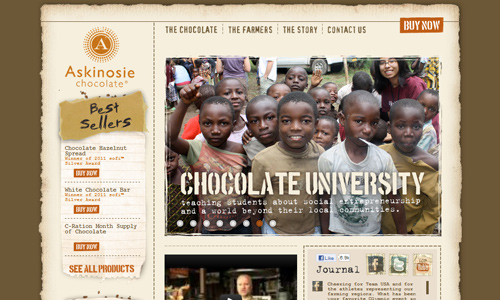 Using paper textures and a newspaper like approach, this site effectively promoted thier products.
Source
Kommunarka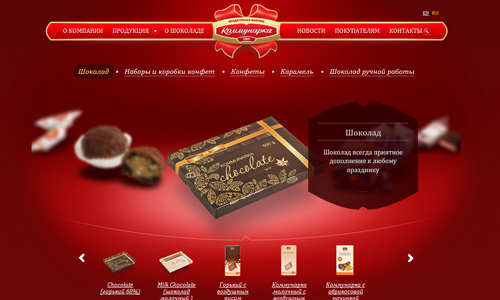 This one looks strong, sexy and elegant yet retaining that yummy look in promoting thier chocolate.
Source
Medenosrce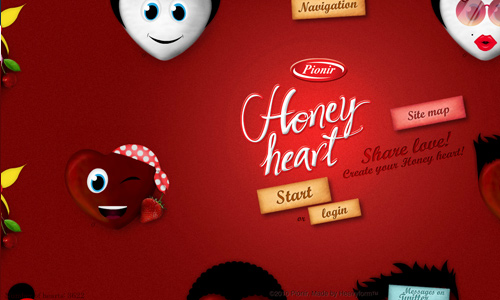 You can see cute hearts with different faces on their site with a unique navigation.
Source
Z Chocolat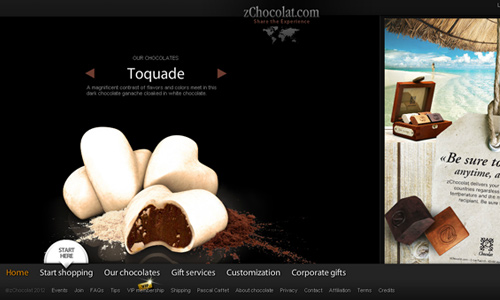 A black background gives more emphasis to the chocolate that you would like to see.
Source
Scharffenberger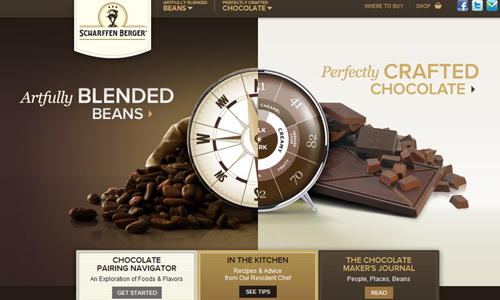 Constrasting colors are used for this site wherein it is halfed on the homepage giving emphasis to their products.
Source
Chocomize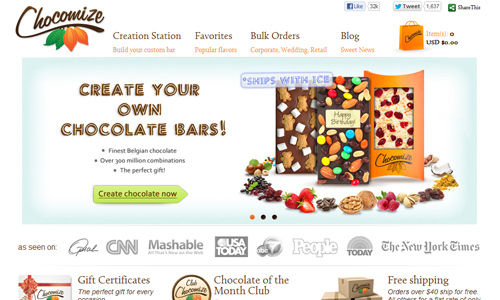 Nothing would be more fun than creating your own chocolate like what Chocomize can offer.
Source
Chocolate Decadence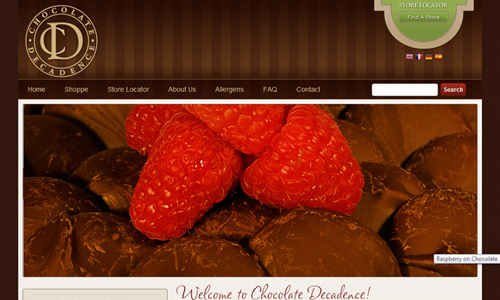 You'll get to see a slideshow of various chocolates and their ingredients in this website of striped brown background.
Source
Hersheys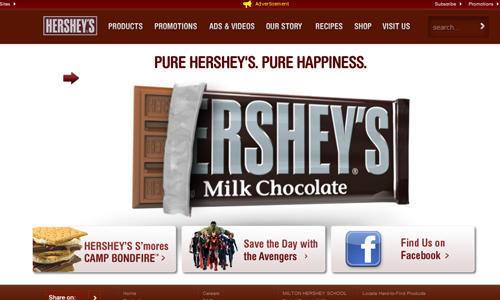 One click and you will see the inside of this delicious Hershey's Chocolate that will give you pure happiness.
Source
Whittakers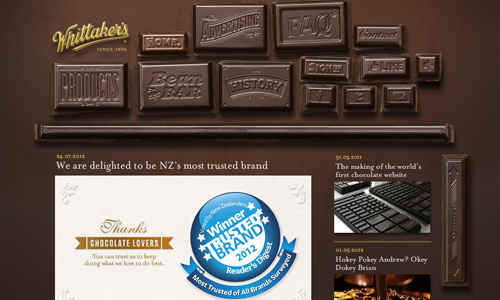 This one has a header that really looks like real chocolate!
Source
Green and Blacks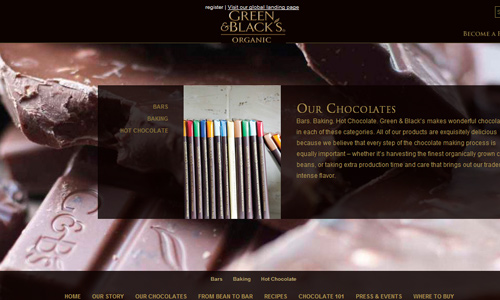 With their very own chocolate as background, this site certainly looks yummy.
Godiva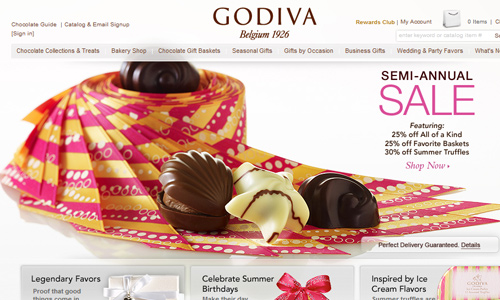 For sure, your eyes will set on these chocolates wrapped in ribbon for it can easily be seen with its white background.
Source
Create My Chocolate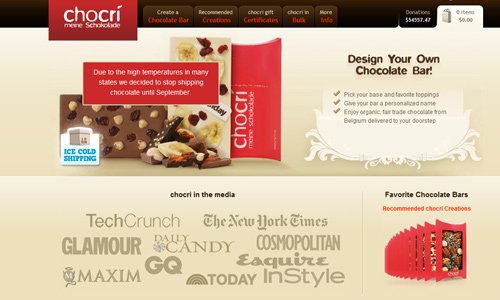 Another site that allows you to create your own chocolate bar.
Source
Lake Champlain Chocolates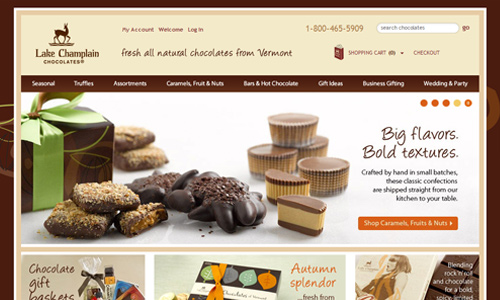 A good manner of presenting their products with matching inviting images and texts.
Source
Neuhaus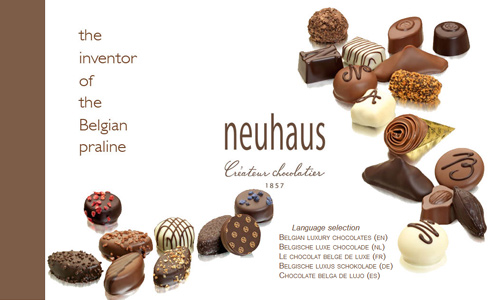 This one seems to serve these chocolates right in front of the user's eyes.
Source
Fine and Raw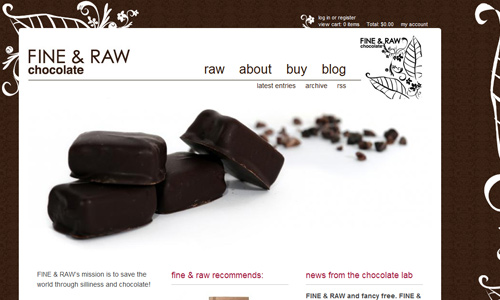 Simple with is look but you will surely feel like getting a bite from their chocolates showcased in the homepage.
Reeses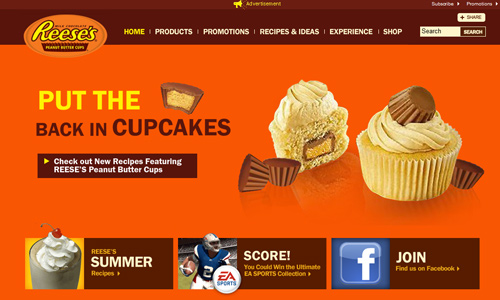 A minimal looking website with friendly navigation for this well-loved chocolate.
Source
Chocolatier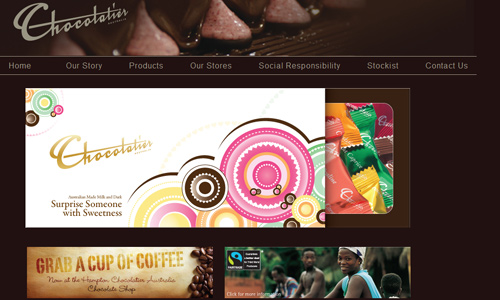 Chocolates on the header and colorful retro circles are seen in this website that exudes sweetness.
Source
Bedre Chocolates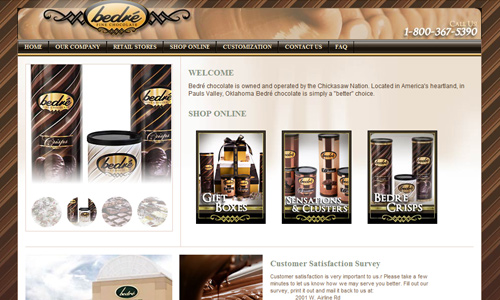 Bedre packaging make use of diagonal brown stripes which are also used in its background.
Source
Taza Chocolate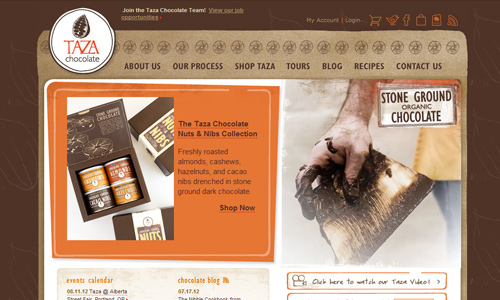 Creative icons are used in this minimal website that also used brown shades.
Source
All Chocolate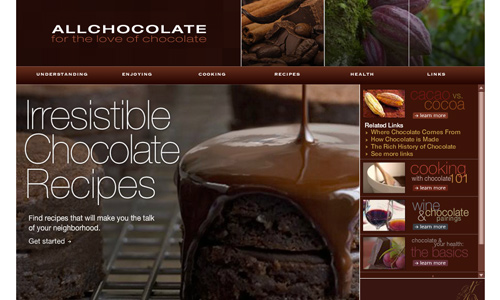 Oh so yummy! If you want different chocolate recipes you can get it here.
Astor Chocolate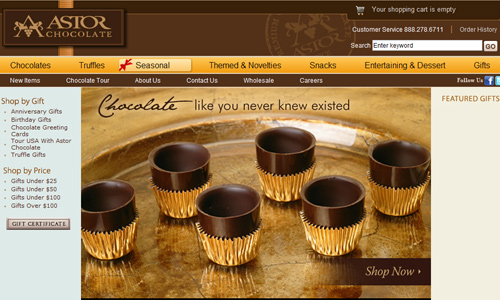 Get to see different mouth-watering chocolate images on the homepage.
Source
Chocolate Truffles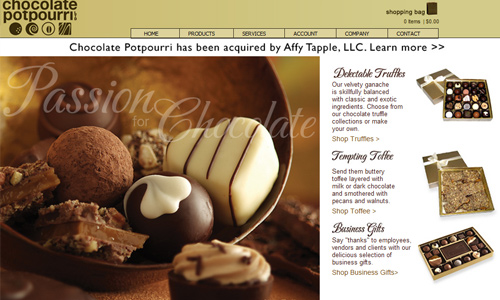 Tempting chocolates on the homepage would make you browse this site more and even grab one of thier delicious chocolates.
Bloomsberry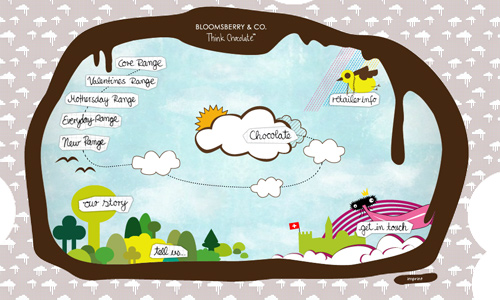 Instead of the real chocolate, they used cartoon for their site giving it a childish feel.
Source
Sagres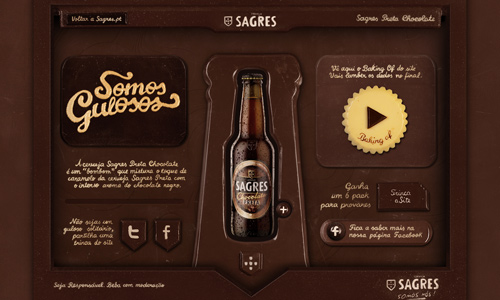 Of all the chocolate websites featured here, this one is the most unique. This is made for a chocolate flavored drink. The entire site is made from real chocolate. Evey detail was baked and carved in order to create a chocolate website.
Source
Aren't these websites mouth-watering? You would certainly agree with this especially the last one which is really made from real chocolate. The designers of these sites really made sure that the clients would grab the product even by merely looking at their site. We won't wonder if you'll munch on a chocolate after seeing this showcase.