Have you ever bought a book just because you love the cover? Business cards are precisely like that. A great-looking card attracts everyone, they would think you're smart and your company is totally exceptional among the rest. One thing to seriously consider when choosing a business card design is the balance between creativity and professionalism. If you chose to have a photo on your business card, choose an iconic image that would represent your style and your company. Having a sharp design unto your business card will let your company stand out from other competitors.
Photography business card design is ideal if you want to personalize your card because it creates a strong visual towards it. Cards with a professional portrait represent a friendly image towards your card and make a person interested to you and your company. Here are the 36 Examples of Personalized Photo Background Business Cards for your inspiration. Check out this list.
You may want to take a look at the following related articles:
Photographer's Business Card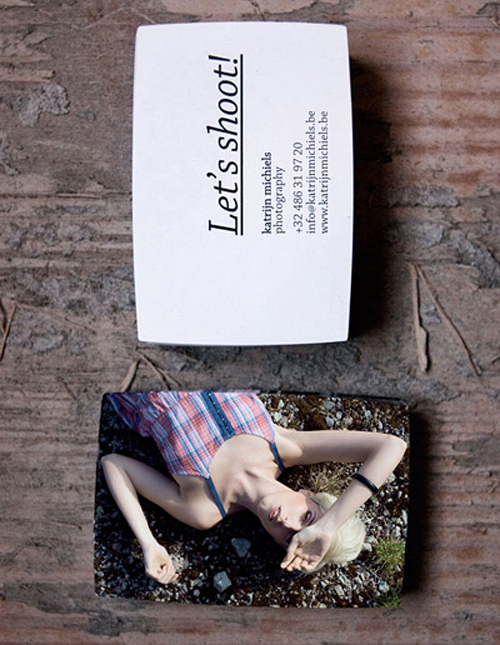 By: Mood Design Studio
A business card with a custom die cut shape printed in matte maco paper.
Realize Communication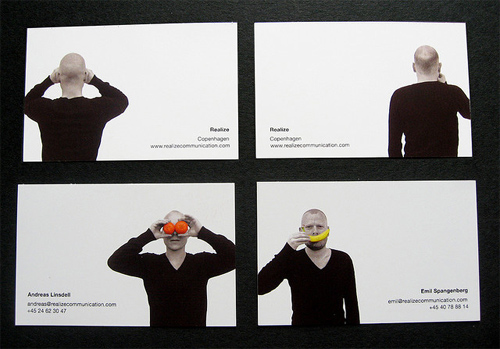 By: Thomas Rockstar
A business card that was made for Realize Communication.
Brian Moore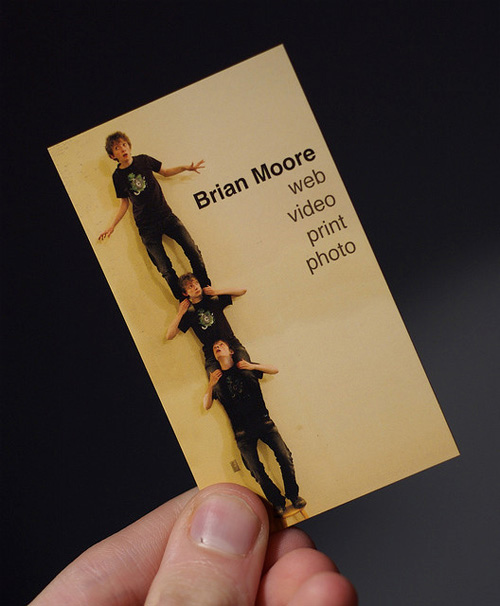 By: Brian Moore
The front part of the business card is a picture of the designer.
Drink Me Creative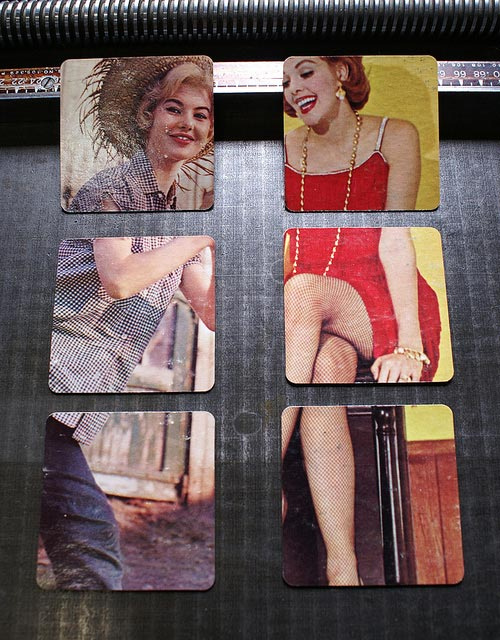 By: Drink Me Creative
A letterpress business card printed on the interiors of recycled record covers.
Swedish Photographer Card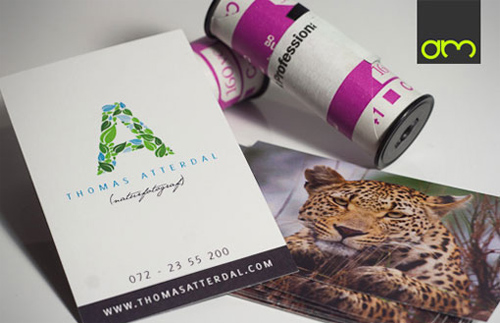 By: Designministeriet
A business card of a Swedish photographer.
Photographer's Business Card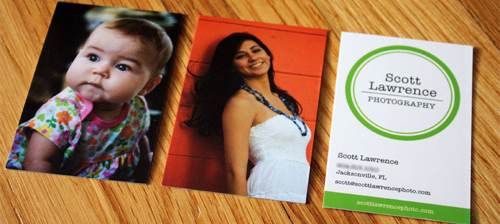 By: Lori Boos
A logo in a circle format was printed on the front of the card and selected photos on the back of each card.
4art Pool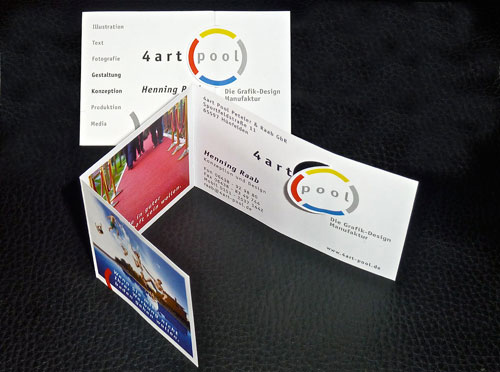 By: Henning Raab
A business card which was designed as a folder to look similar to their website.
La Cabane De Vic'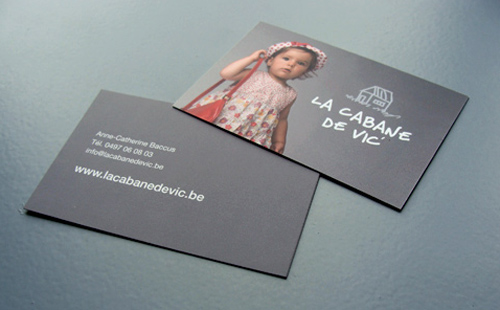 By: designfirst
A business card for a clothing company for children from 0 to 10 years old.
Ana Himes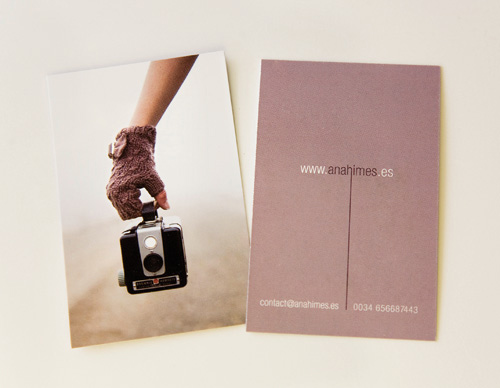 By: Ana Himes
A picture of a Brownie Hawkeye analogue camera was used on one side of the card.
Jure Sobocan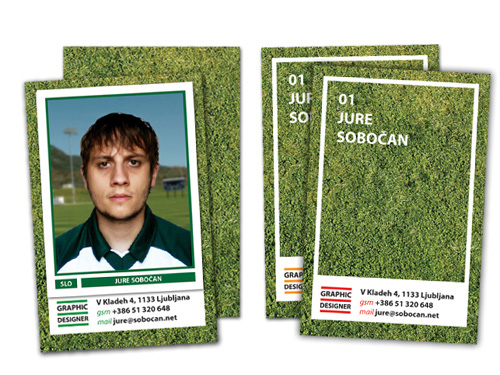 By: Jure Sobocan
A business card inspired by the World Cup in South Africa.
Clarina Bezzola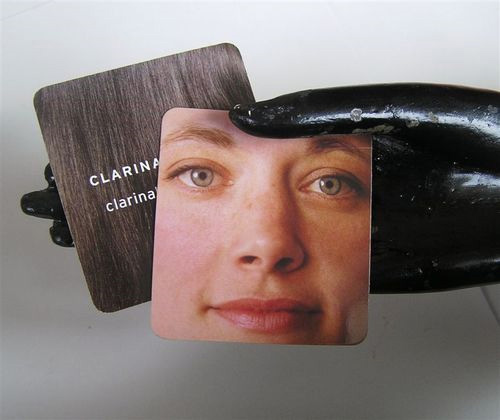 By: Ji Lee
A business card created for a sculptor and performance artist. This card was printed on paper with lamination.
Emerson Taymor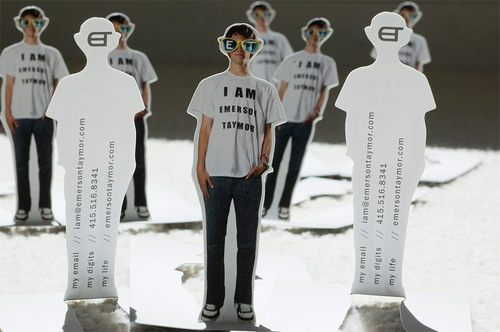 By: Emerson Taymor
A business card which was die cut around the photo so that it forms a mini-popup doll.
Christian Müller | Personal Fitness Coach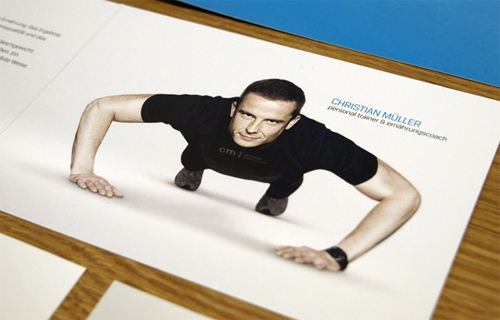 By: dieTaikonauten
A business card created for a personal fitness coach and nutritional adviser based in Berlin, Germany.
Leap Leap Environmental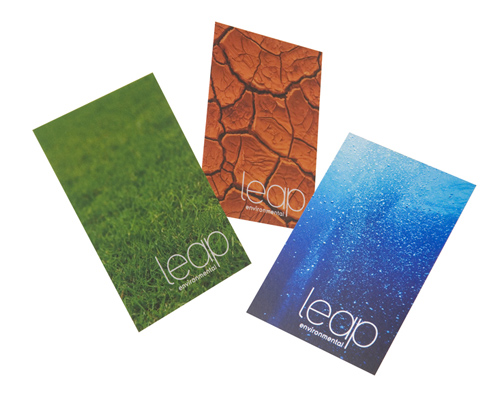 By: Simon Avery
A business card designed for a company who is providing sustainable engineering solutions to the construction industry.
Cafe Java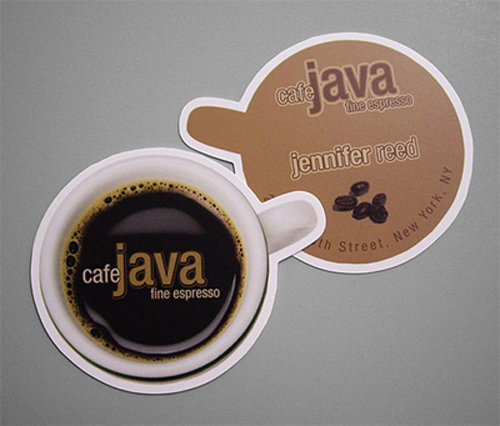 A die cut business card of a photo of a cup filled with coffee which is silk laminated.
Drillspot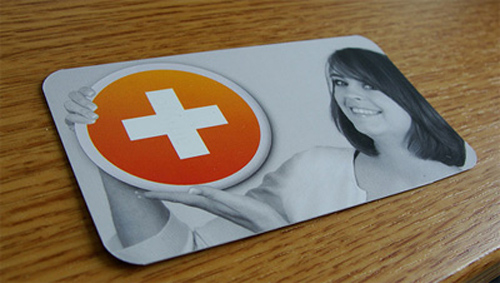 By: Drillspot
At the front of the card is a photo of each employee of the company.
Styles Webbin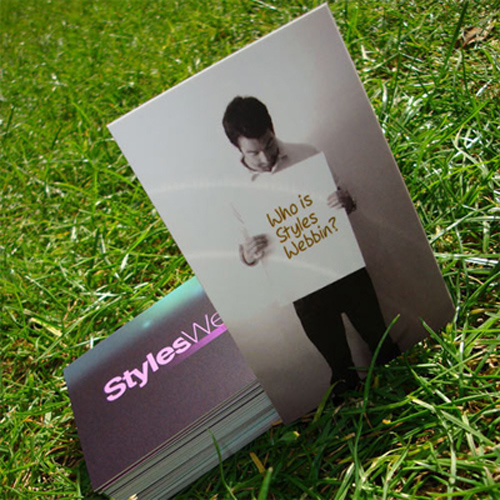 By: Styles Webbin
A business card which was created using semi gloss recycled paper in which one of the sides has a printed photo of the designer.
3D Business Card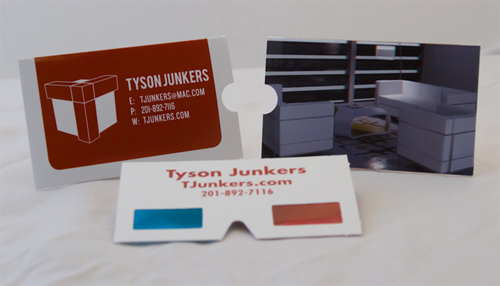 By: Tyson Junkers
A business card in which a lot of images in 3D are printed on the back of the card.
Gary Nevitt Photography – Diecut Business Cards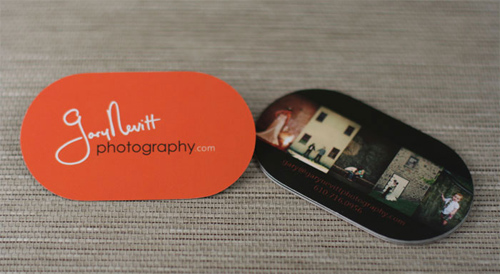 By: PremiumCards.net
A business card die cut into a standard pill shape.
Optimum Fotography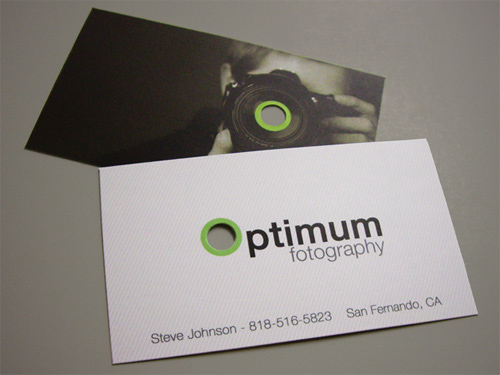 By: Nathan Mummert
16 pt silk laminated punch out business card for Optimum Fotography.
M. Brady Clark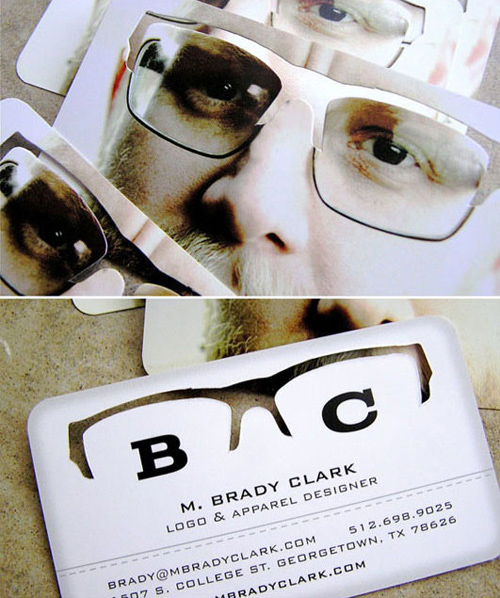 By: M. Brady Clark
A unique business card with a personal touch which features the signature specs of a designer.
Daniel V J Sweeney Photography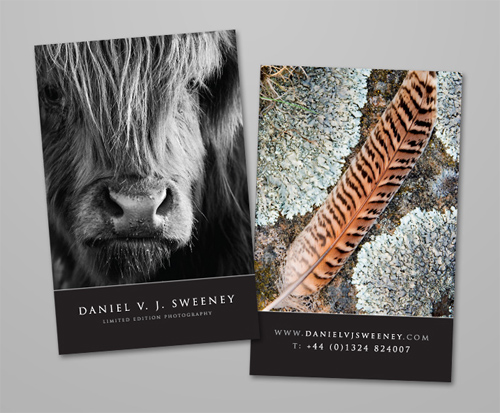 By: Total Brand
A business card created for Daniel V J Sweeney Limited Edition Photography.
Antony Tran Photo – New Business Card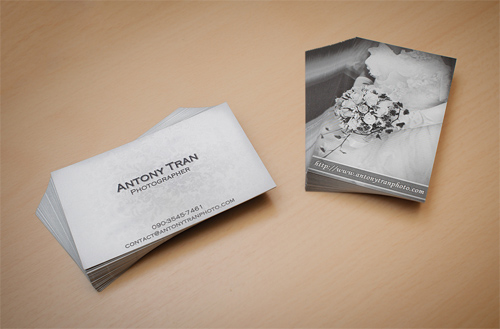 By: shin2600z
A new business card of Anthony Tran Photo.
Moo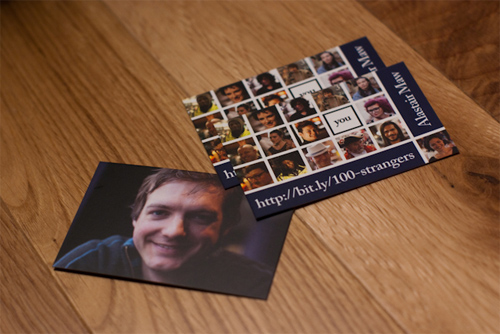 By: HereBeBeasties
A nice business card design for the 100 strangers project.
Tecknografick business card 2009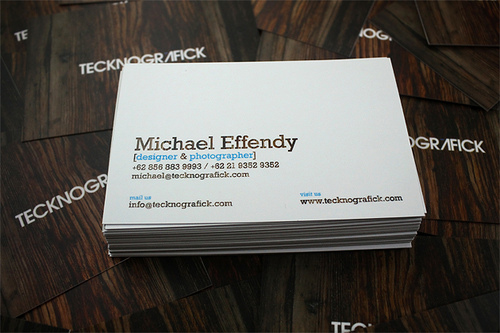 By: Michael Effendy Photography
A nice business card created for Michael Effendy Photography.
Jason Nugent Photography 16PT Matte Business Card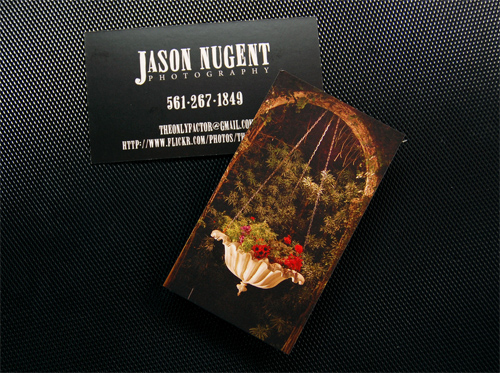 By: Luice Design
16 pt matte finish business card.
Wedding Photo Business Card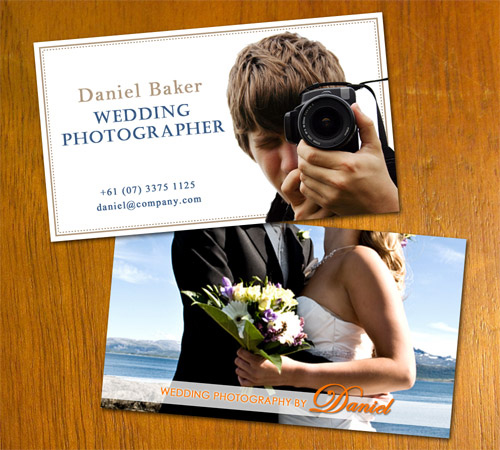 By: danbradster
A wedding photography business card.
Business Card for Photographer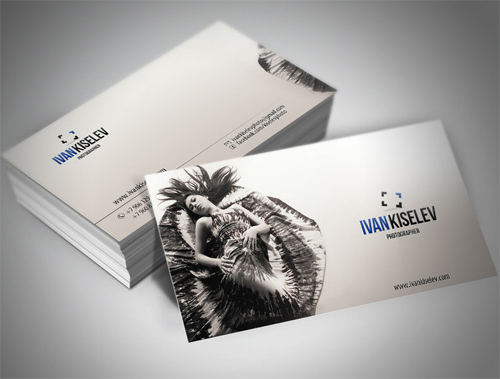 By: yuliusstar
A nice picture of a girl was used in the design to make the card look more light and romantic.
Brennan C Phillips Photography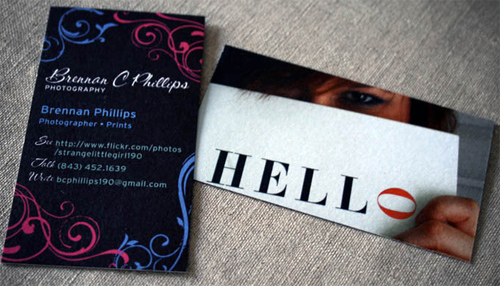 By: papercutindustries
A business card created for a photographer who specializes in weddings/events, portraits, prints and retouching.
Business Cards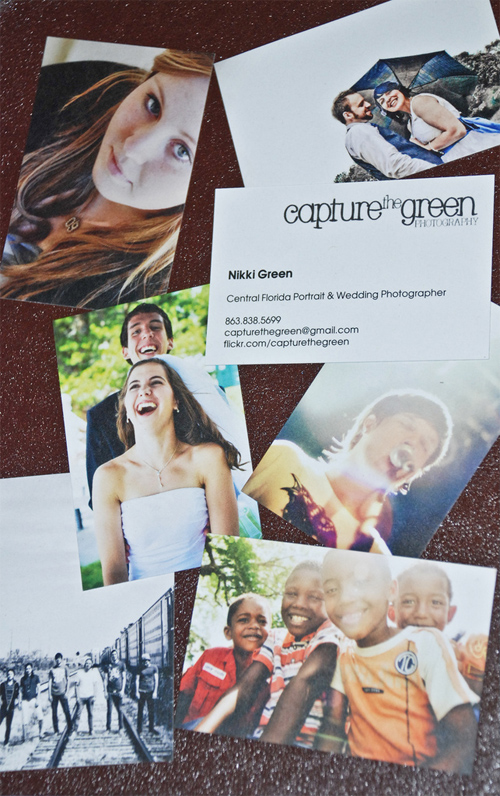 By: capturethegreen
A business card that was created at www.moo.com.
Advocate Lens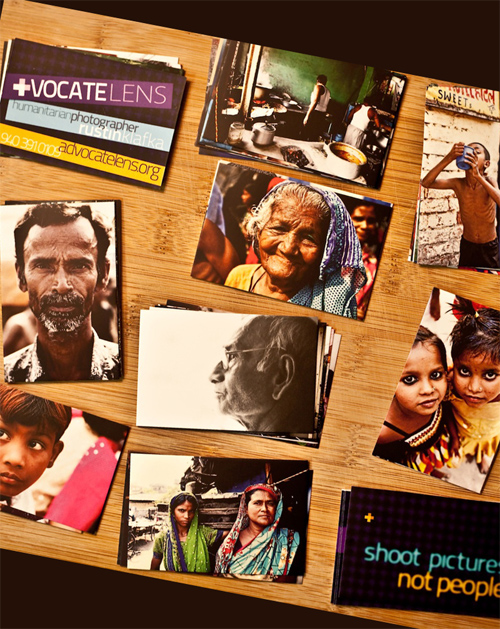 By: AdvocateLens
A business card with different images on the front created for Humanitarian Photographer Rustin Klafka with Advocate Lens.
Grenex Media Business Cards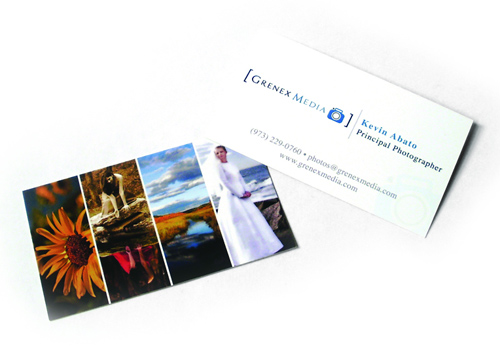 By: ThinkStainless
A business card created for Grenex Media.
ABM Photography Business Card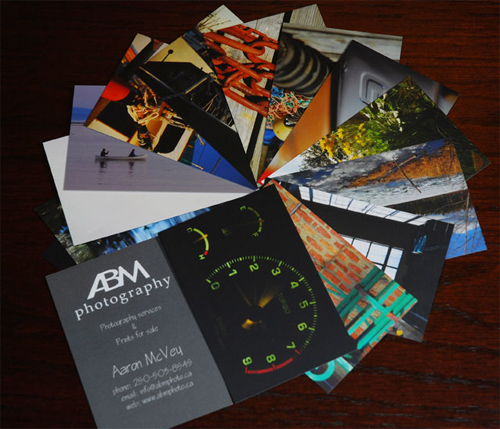 By: ABMphotography (Trialsmaster2)
A business card created for ABM Photography in which the photos printed on the cards were taken by Aaron McVey.
Focus Photography Business Cards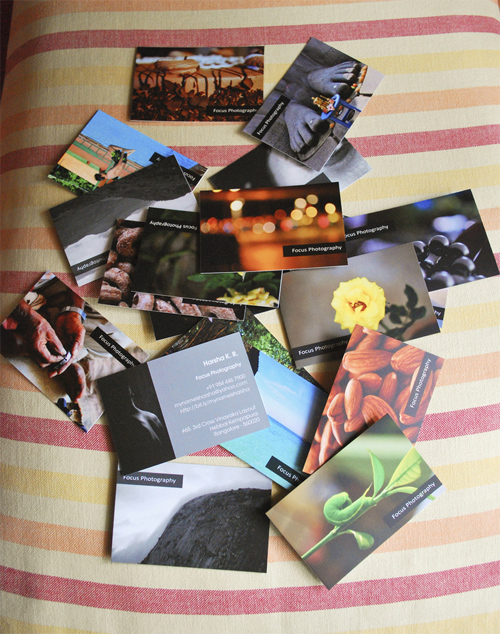 By: mynameisharsha
New business cards from moo.co.uk.
CoriiB Business Cards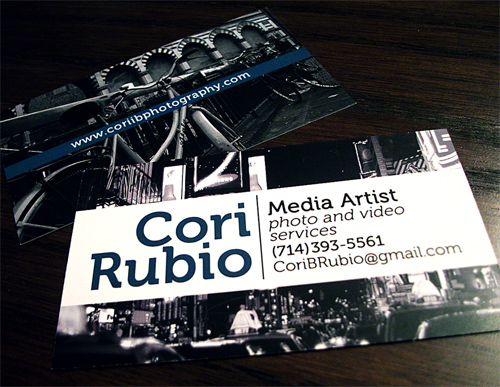 By: ryan miranda
Business card designed for Cori Rubio.
Aaron Storry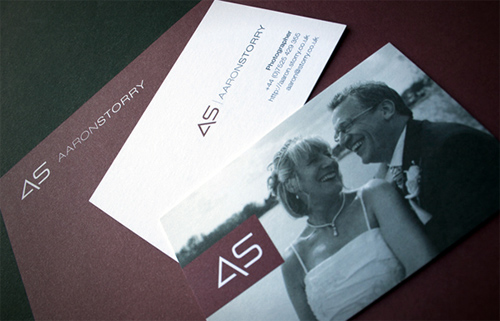 By: chopeh
New business cards created for a photographer.