It's almost a basic thing to know how necessary a Business card can be to businessmen, entrepreneurs, and others as it represents these people and their business or company. As small and simple as they may look, they are very effective tools that can help your customers remember you and even better – consider dealing with your business when the time comes.
The challenge in business cards is making them even more efficient by using colorful designs and uncommon materials such as wood so that they will look more attractive and avoiding mistakes. One thing to do this is by using Foil Stamped Business Cards as they are more stylish and eye-catching compared to other business cards. Though they may be costly, you may consider giving an attraction-boost to your cards.
In this post, we have a gathered a round up of highly attractive Hot Foil Stamped Business Cards for you to see and distinguish if they fit your style and needs. Scroll down and check them all out. Come, take a peek, and enjoy!
Claire Kneebone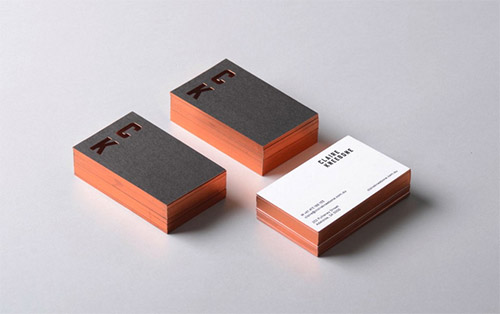 A simplistic business card design with a slick bronze foiling.
Guido Ricci Masè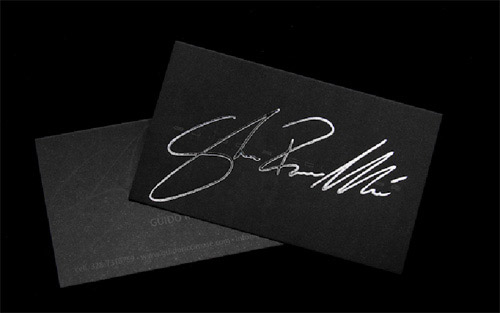 A cool black business card with the signature designed with silver foil for an attention-grabbing detail.
My Design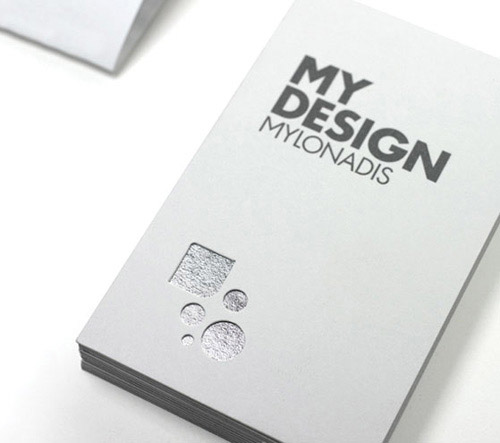 This business card was designed with a minimalistic feel and shapes with silver foil.
By the way! Be sure to also check out these useful collections that may help you for your next designs.
Dirty Blonde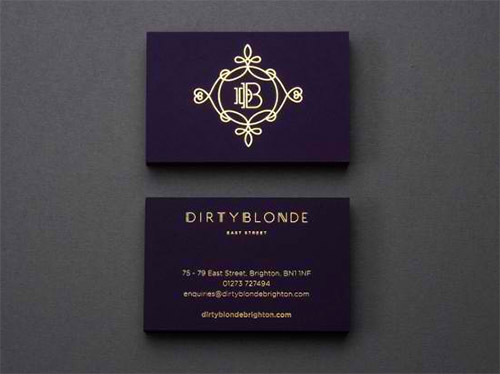 This violet business card was designed with elegant logo with golf foil.
Charles Valantin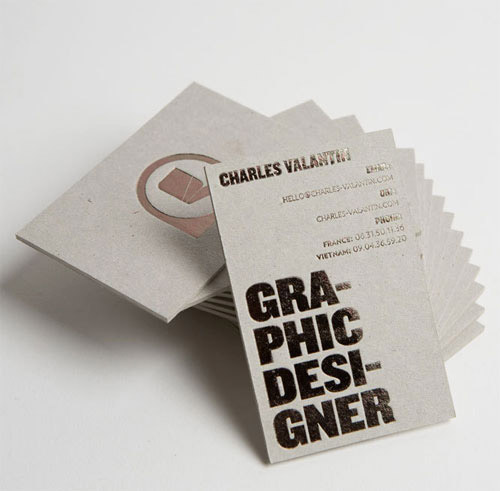 A business card made from cardboard and the letters and logos were designed with silver foiling.
Leandro Pita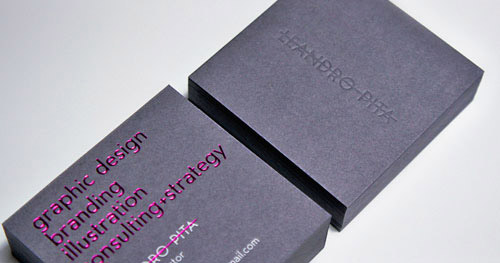 This business card was printed on a smoke colorplan, with letters in deboss and violet foilings.
Chris Cavill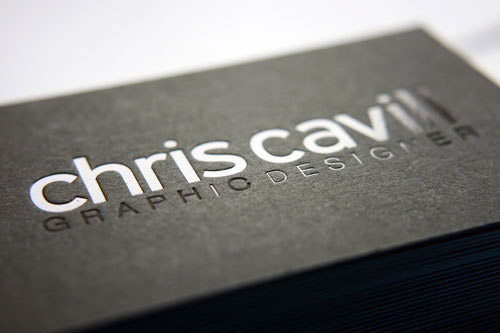 This slick black business card has its letters designed with a matt black foil finish to give an attractive look.
Ashbee Consulting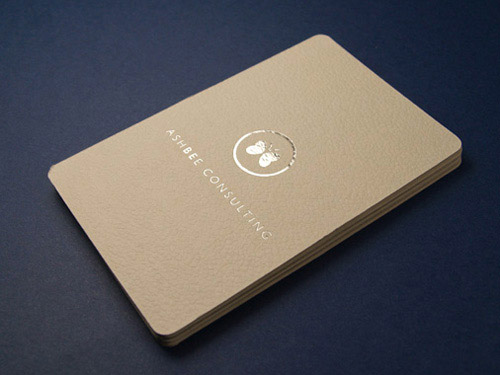 A business card design with a simplistic yet still beautiful design with the use of silver foil.
Jukeboxprint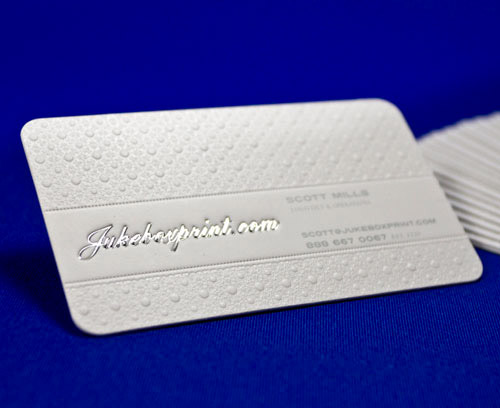 An elegantly designed business card with the help of a beautiful font made more noticeable with the silver foil.
evANIMAL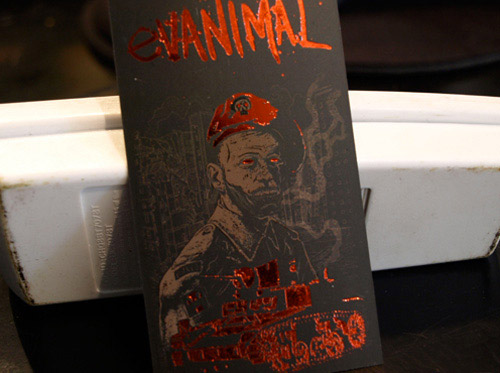 This business card was designed for an illustration and design studio and used foil stamp to give it a more perceptible look.
David Trujillo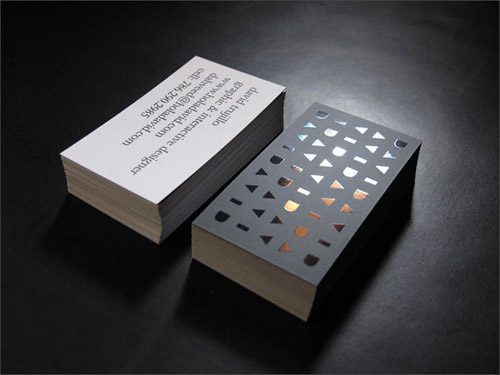 This business card was printed on a thick card stock paper and was designed with a hint of colorful rainbow foil and minimalism.
Gold Foil Business Card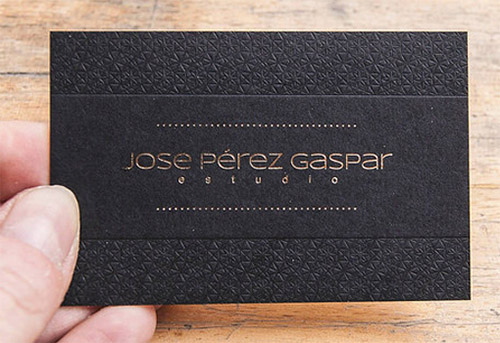 A professionally design business card with its letters hot stamped with gold foil.
Hot Foil Stamped Business Card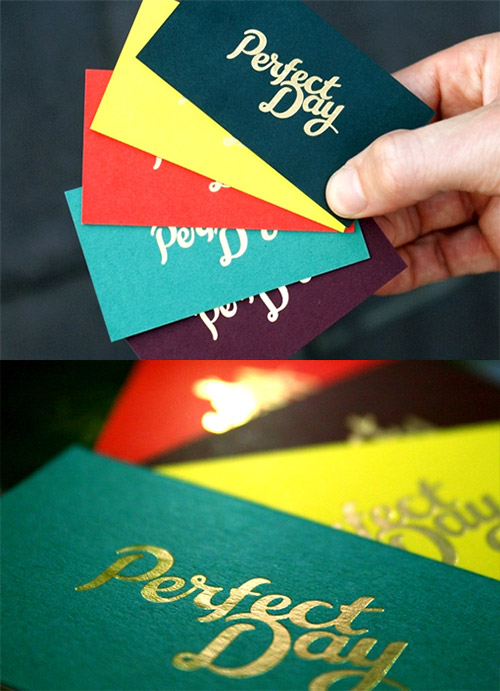 This cards have beautifully designed logo made even more attractive to the eyes with the gold foiling.
Brilliant Hot Foil Stamped And Letterpress Business Card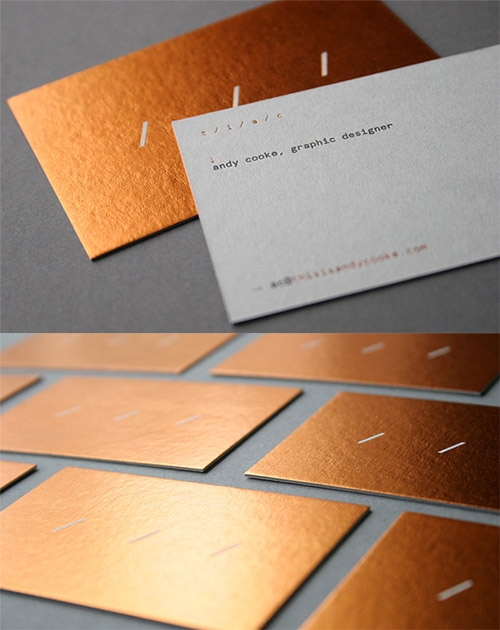 This business card has its foils placed all over the card which gives it a stunning effect.
Luxurious Gold Foil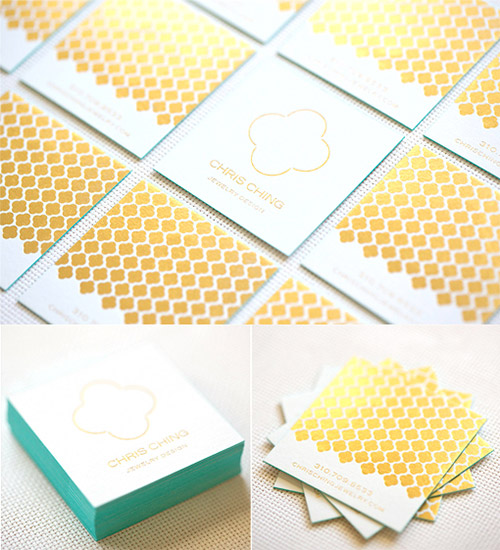 The business card above was designed to give a classy feel that is achieved gold foils.
Classically Styled Foil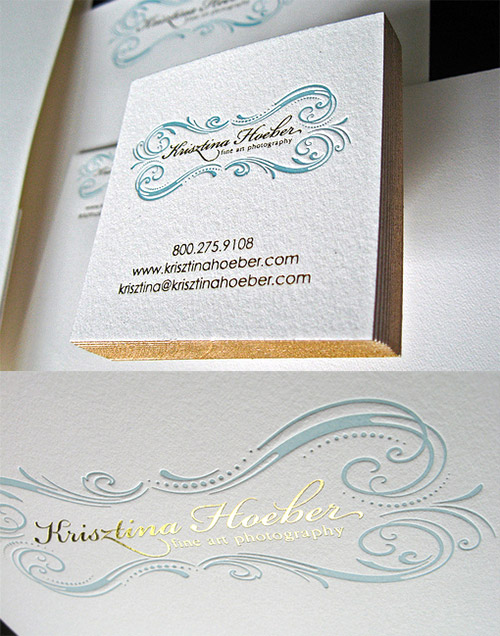 This lovely classic design was made with the typography of the logo printed in foil.
Inspirational Black Minimal Design Business Card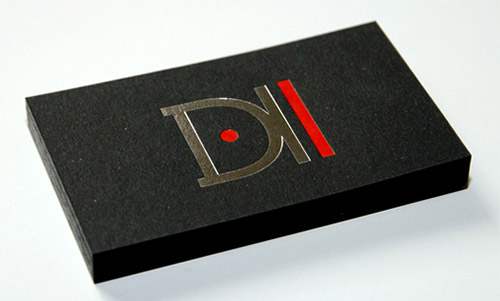 This black business card used a simplistic typography matched with a silver and red hot foil stamped for an extra punch.
Gold foil Business Card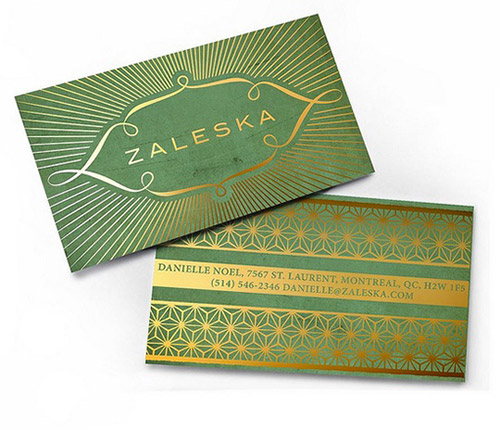 This green business card was finished with a gold foil.
Triplex Business Card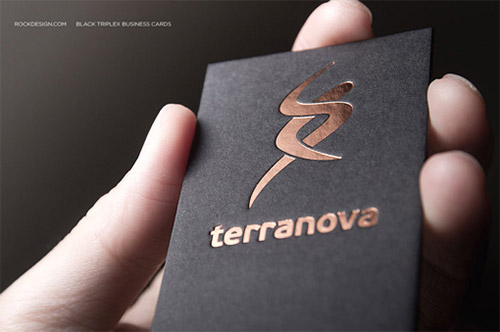 The logo and letters in this card was debossed and finished with copper foil.
Sermon Series Card Design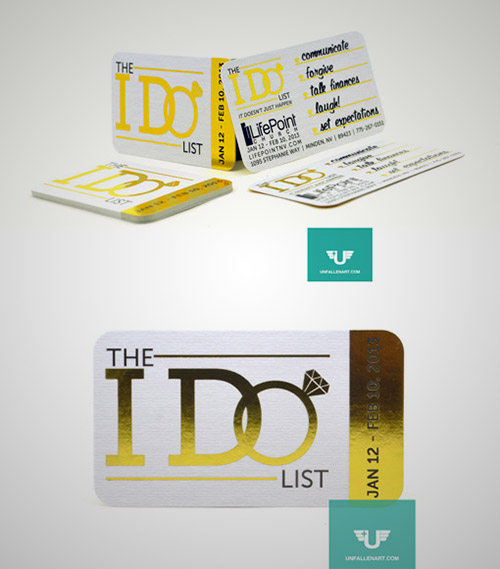 This is an invitation/business card made with gold foil and silk finish.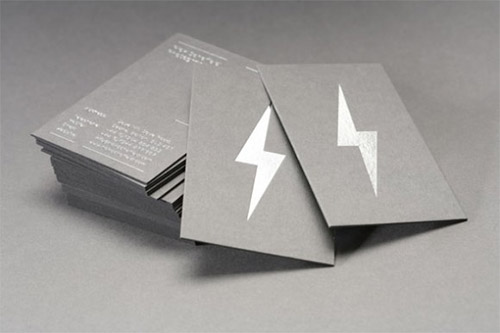 A nice business card with a lightning-shape design with silver foil finish.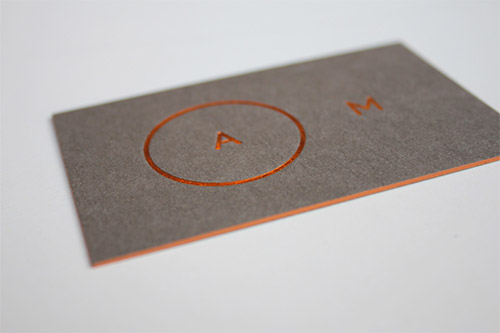 This letterpressed business card was made more eye-catching with its copper foil on the letters and edges.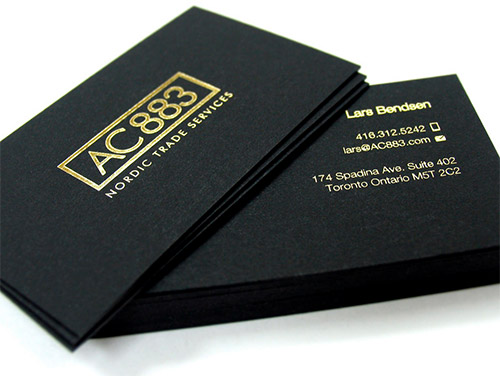 A black business card with gold foil on the details.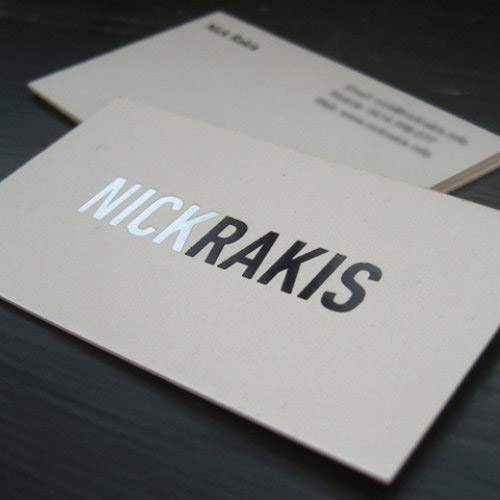 The typography logo of this business card was creatively done with silver and black foil.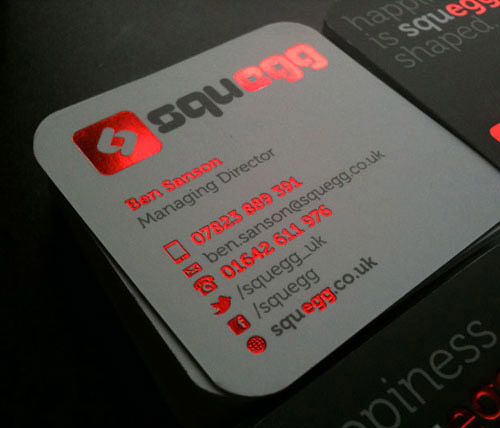 In this design, the important information as well as the logo was finished with red foil for enhanced emphasis.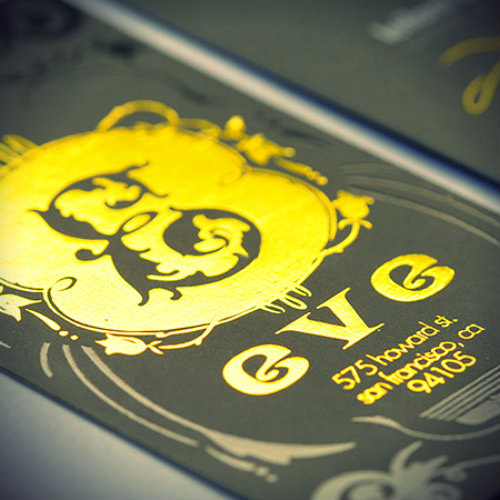 The logo as well as the other information of this business card was made with gold foil.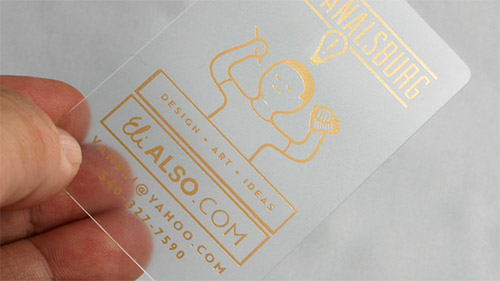 This business card was made from a plastic and printed with a gold foil.
fish in foil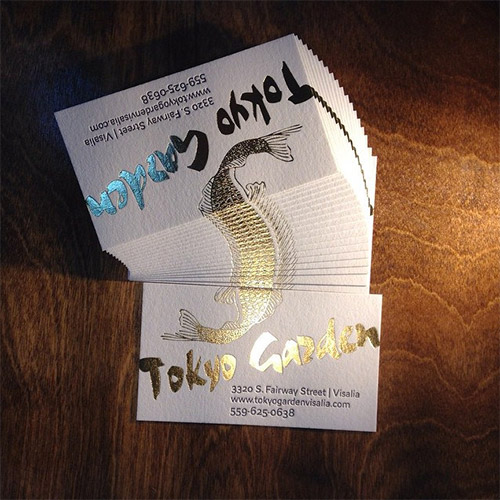 A creative design where the typography logo and the fish are made with gold foil.
The Solidman Group Business Card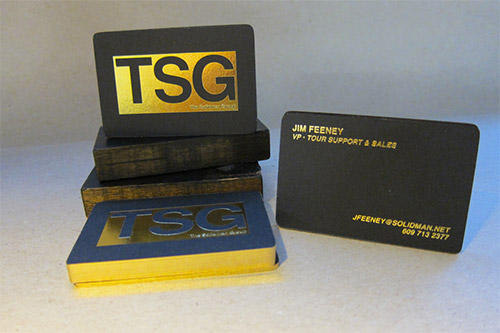 A simplistic design where the logo is shown as a negative space in the middle of a gold foil.
Dreamers Ink Aesthetics Business Card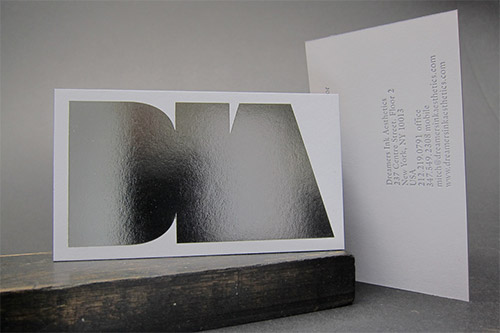 The letters in this business card was made with silver foils.
Lightbar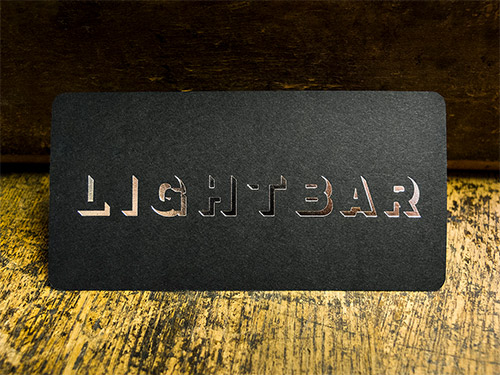 This business card has an impressive effect with the letters' shadows beings stamped with silver foil.
Tiberius Business Card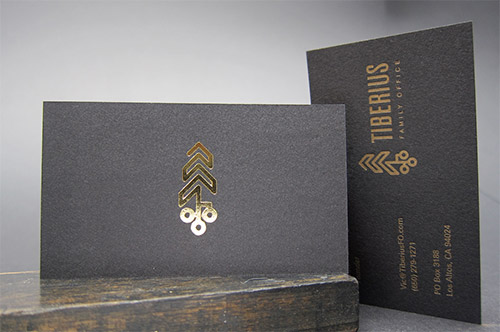 The subtle logo and the details in this business card was stamped with gold foil.
Foil Printed Business Cards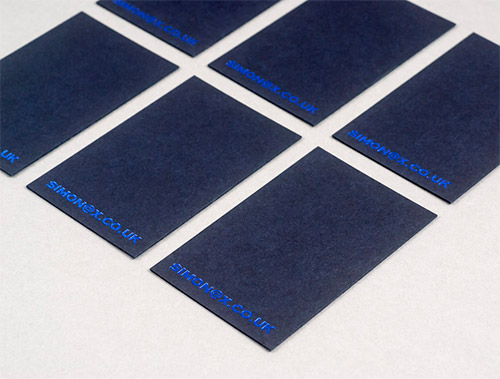 This is a very minimalist business card design with the detail printed in blue foil.
shiny foil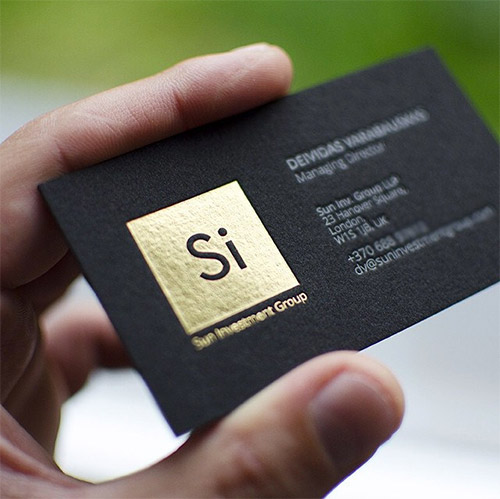 A professional and slick business card design with the logo in gold foiling.
TSB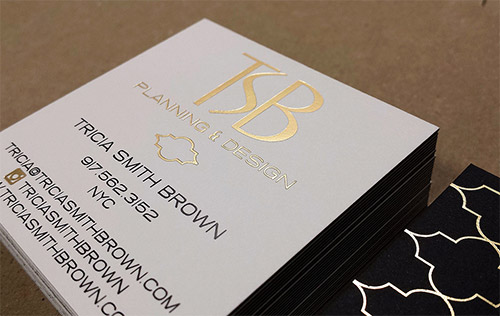 A nice gold foiling on the logo if this business card design.
Frank Martin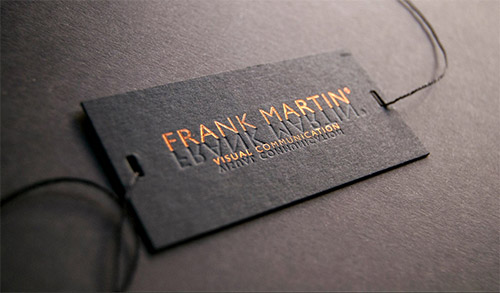 A black business card with a letterpress and bronze foil stamped on the letters.
Jazmin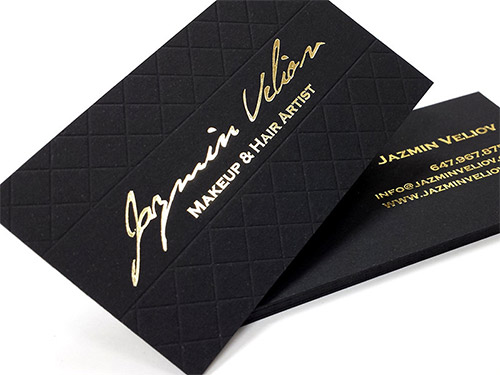 This is another black business card made more attractive with the use of gold foil in all the details.
Hot glossy foil business card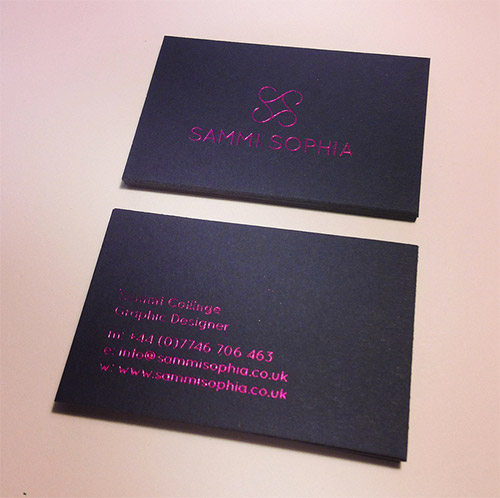 An elegantly design business card with pink hot foil on the logo and details.
Madison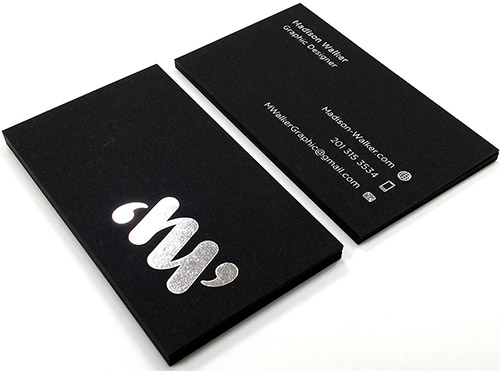 This business card has also a black background with a very easy-to-notice silver foil stamped on the logo and its details.
Star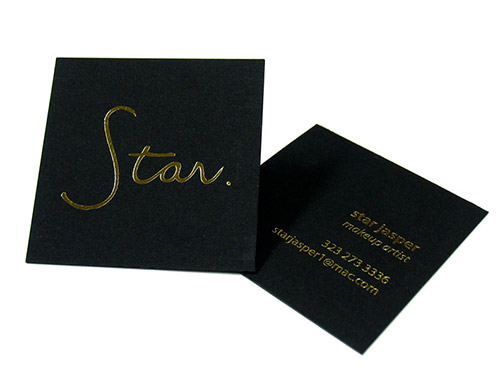 A square business card with a gold foiling on all the details and logo.
Note: All visual content above is copyright to it's respectful owner. Please read the Terms Of Use of these resources before using to prevent unwanted occurrences. NaldzGraphics does not claim credit nor responsibility for any images/videos featured on this site unless otherwise noted.
Have something in mind related to web design, freelancing, and other awesome stuff? Let us know and maybe we'll feature it on our next post. All your comments and opinions are appreciated. Let us hear em up in the comment box. Thank you and see you again mate!