You have always supported us here at Naldz Graphics and I have always been grateful for that never ending support.
Today, I am glad to let you guys know that I have launched a new site – Home Design Lover, another site for designers and home lovers.
Another site for you to check out for updates in design but this time will center in the field of Architecture and Interior Designs field.
It was on my birthday, November 4, 2011 that I decided to formally launch the site which I consider a gift to myself and a gift to readers as well. So far so good in its first month…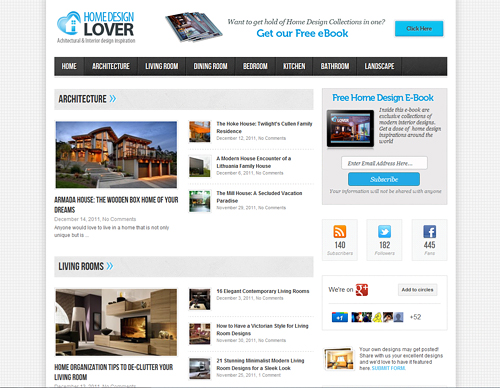 My Home Design Lover Team aims to share thoughts and inspirational designs for you to be able to finally come up with your own dream house. The team also looks into inspiring hopeful designers in the field of Architecture and Interior Design. I am hoping that you would also give the same support you have given to Naldz Graphics.
You may ask why I have thought of creating a site apart from Naldz Graphics. Well, my passion is not only limited to Web and Graphics nor Photography. Since I am an Architecture graduate, I have thought of sharing what I know about what's cool, what's in, what's there to have in home designs along with my team of course. There is also that dream to have my own smart house which makes me seek for the best designs there is from around the web because who knows, I'll have that dream fulfilled someday. It's good to know what you want and what's best for what you want as early as now. As long as we have a lot of talented and competitive architectural and interior designers, there would always be something new and we would always be here to answer your queries regarding these fields as fast as we can. If you'd want your design posted, just let us know and we'll talk about.
What is there to look forward to at Home Design Lover? There are lots. Under Architecture, you would be seeing different collections of Exterior House Designs from Contemporary, Modern, Minimalism inspired ones and a lot more which also works the same for the Interior parts of the house. It also works the same for the Living Room, Dining Room, Bedroom, Kitchen and Bathroom Design collections. There are those designs for teens and for kids too!
There would always be updates to choose from. When it comes to Landscapes, ideas are overwhelming also with Pool Designs. We are not limited to just collections but helpful tips too so to help out the readers in the success of your house design plans.
Free e-Book
We're also giving away a free exclusive e-book to download. This e-book is a collection of interior designs that will surely inspire you. Feel free to add this on your tablet (if you have) so you can bring it anywhere and Share it to your friends!…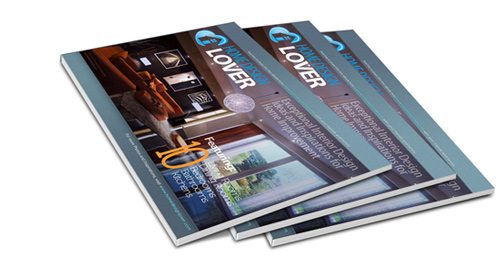 Here are some interesting articles at Home Design Lover:
Keep in Touch
Get more updates and join us on these major social sites.
Follow HDL on Twitter
Follow HDL on Tumblr
Join HDL on Facebook
The world has always been filled with ideas and we believe that there's always something new out there that we can share with you especially being the home as our favorite sanctuary.