The essence of friendship gets right into thoughtfulness. That thoughtful gesture of sharing your thoughts to your friend, letting him/her know your gratitude or just simply making the friendship alive. In the modern world we are in today where the internet plays a big role already, it may seem awkward to still manually create art, particularly cards. Handmade cards have the personal touch, the creativity. But even when they are handmade, they don't really have to have all those decorations and make it complicated instead of meaning art. Your artistic touch comes from within. Even when you're just saying hello or letting your friend feel your gratitude, it has to come from the heart. The passion is there.
You might be one of those who'd still want to go beyond what the internet offers and still go about the traditional way. So here goes the 30 Thoughtful Collection of Friendship Cards to wake up that creativity in you and to let you know too that friends can be as sweet when inspiration calls in…
You may want to take a look at the following related articles:
Be Yourself Friendship Card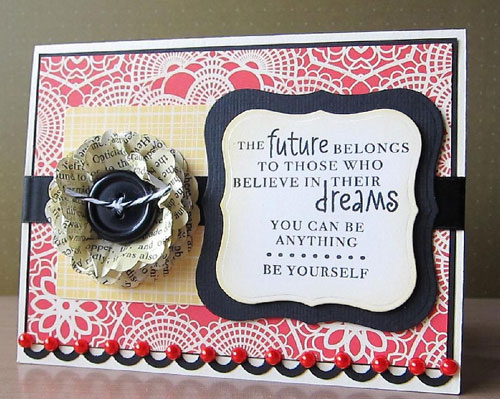 By: Nicky Hsu
Handmade cards bring a lot more inspiration especially when it is made with all thoughts of friendship.
Friendship Lightens Every Burden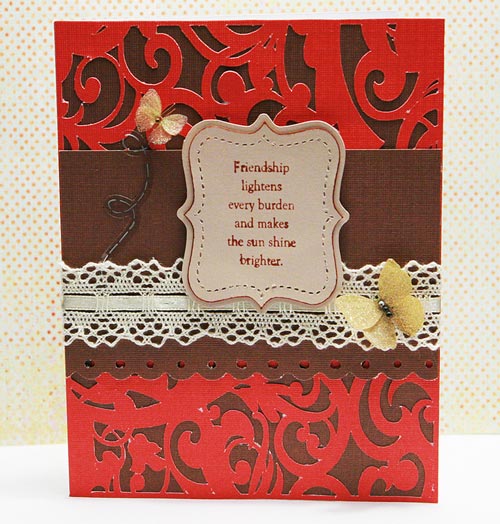 By: kajsiabcreations
A card like this also enlightens the heart of a friend.
Best Friends Forever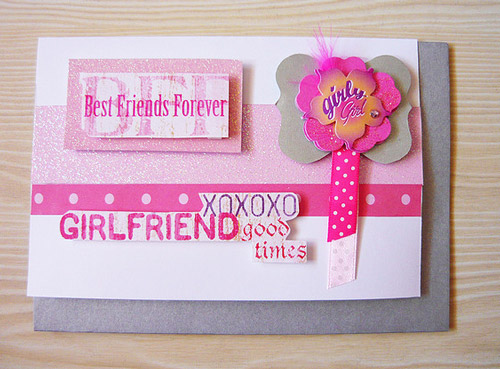 By: ankajou
The friendship card measures 100×150 mm.
Pink and Black Friendship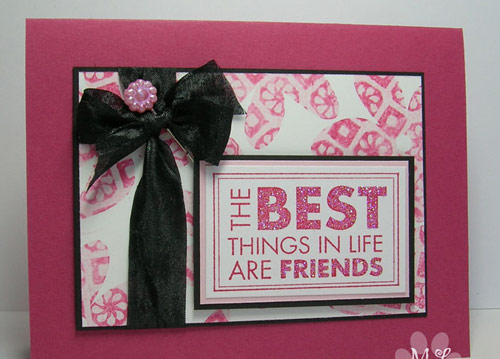 By: michellecharity
The artist used flowers and stamps coming from Hero arts.
Good Friend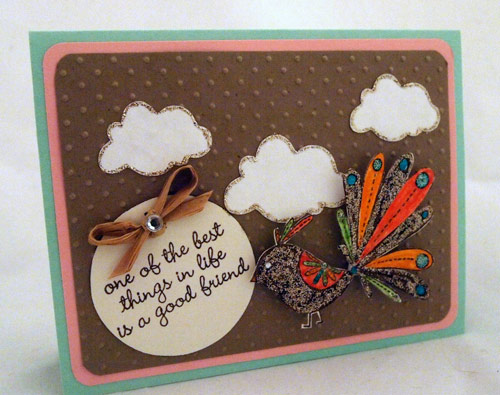 By: KinderStampO
Hero Arts Stamps were used in making this friendship card.
Friendship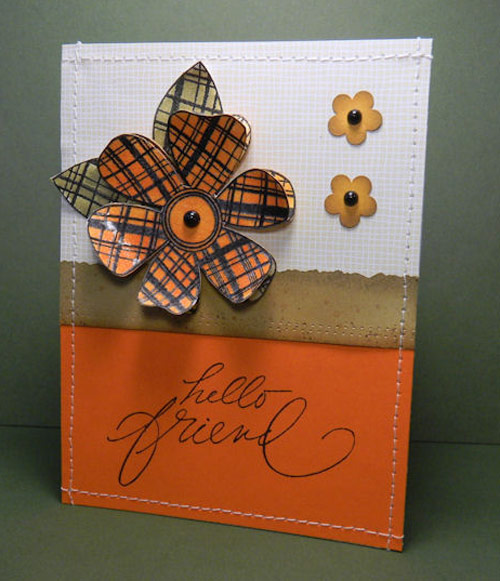 By: krikee stamping
Another friendship card with materials used from Hero arts. Distress Inks used were Spiced Marmalade and Tea Dye.
Hello Friend Card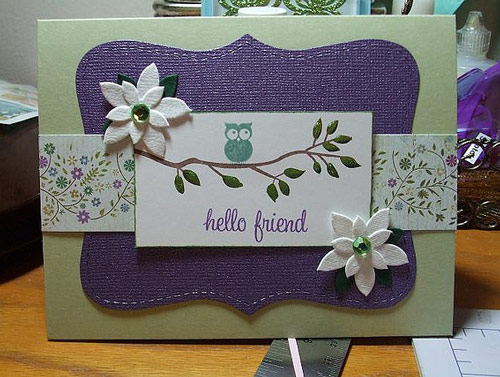 By: SkyNacho
Materials used for this card are the long branch stamp which is the artist's favorite part of the card. Paper is from Memory Box while the flowers are from petaloo.
Warmed By Your Friendship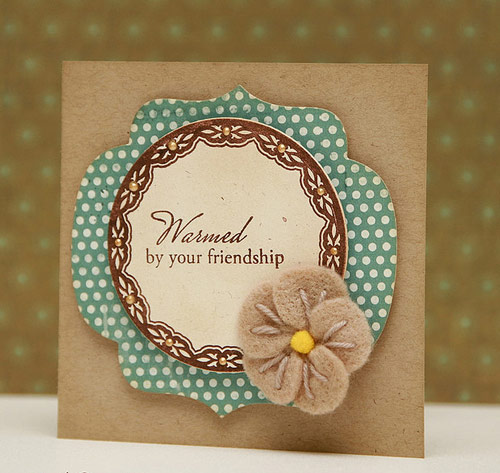 By: anew19
Something that's new, simple yet nice for a concept on a friendship card is already good.
Take Care My Friend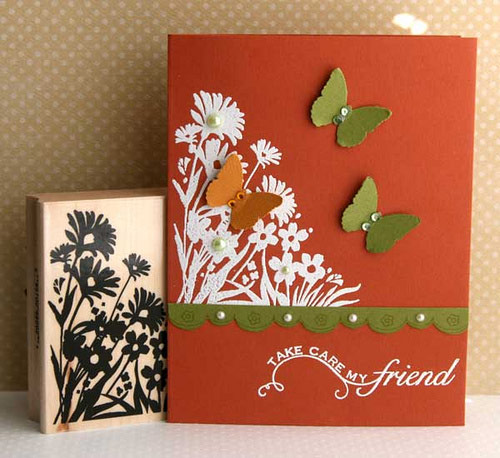 By: kiaraleestudio
The card's color is inspired a color inspiration challenge.
Winter Season of Friendship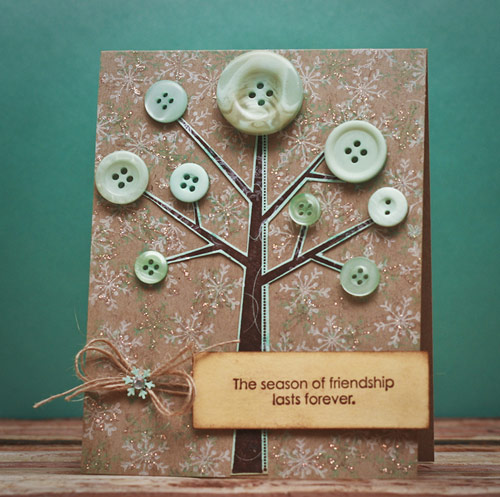 By: anew19
Friendship cards are for all seasons. It warms the friendship on winter.
Friends Are Lifetime Treasures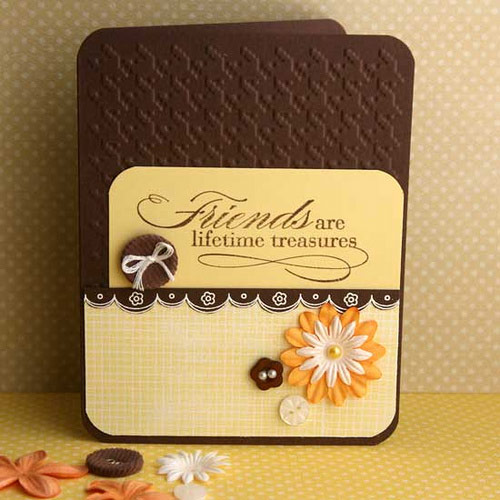 By: kiaraleestudio
The embellishments on the card add elegance to it even when it's just simple.
Blessings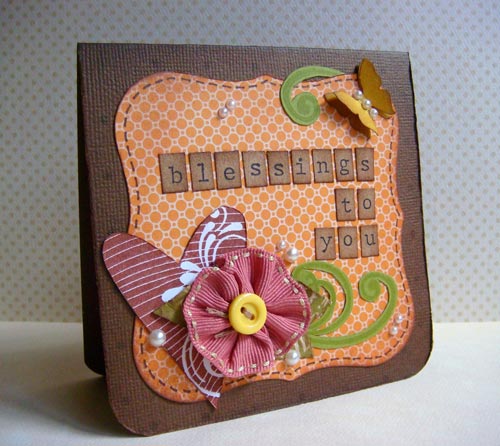 By: mi kasa (Donna)
The artist aims to send such nice card to a friend who has been such a down to earth person.
Blue Flower Thanks Card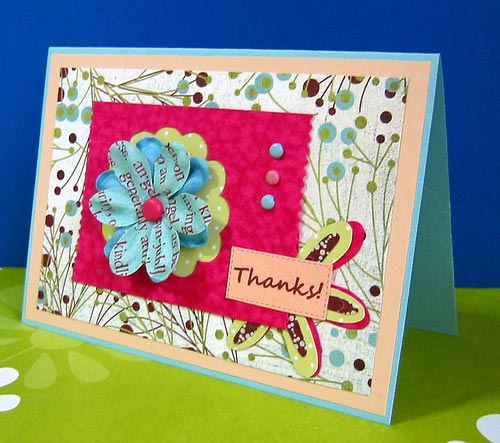 By: jujucreations
Expressing gratitude is also one way of keeping the friendship alive.
Friendship Card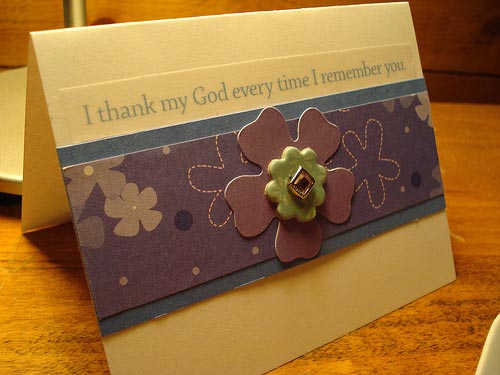 By: o_shescrafty
There's really beauty in simplicity. It's the thought that needs to be stressed out.
Friendship Card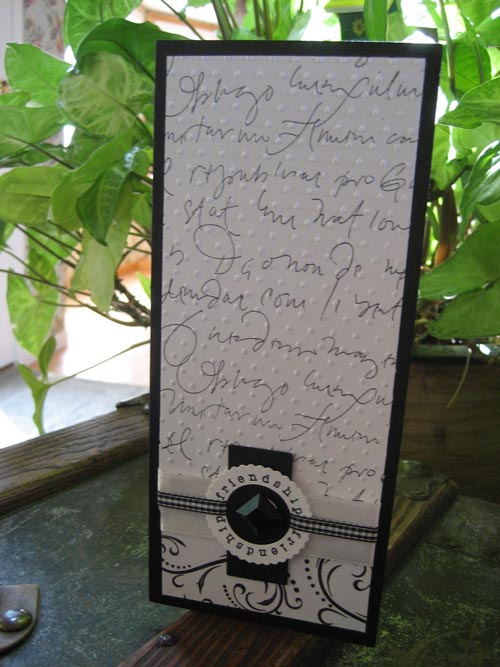 By: doodlecat2
There are several styles in friendship cards. You may make them in landscape or portrait style with all the doodling as you wish.
Friendship Mini Card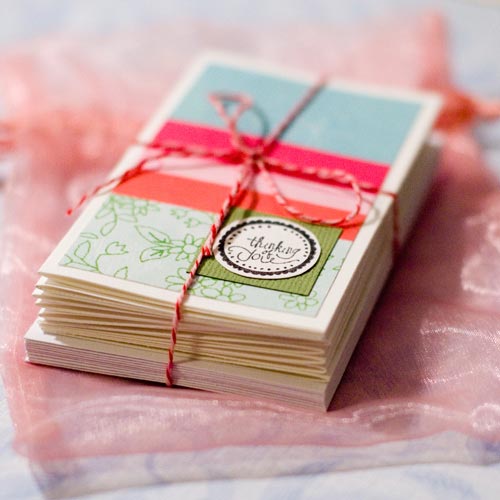 By: CrystalNale
These are mini cards put together. Size for a card doesn't really matter. It's how pretty you have made it to look and how thoughtful it is.
Frog Nice Day Card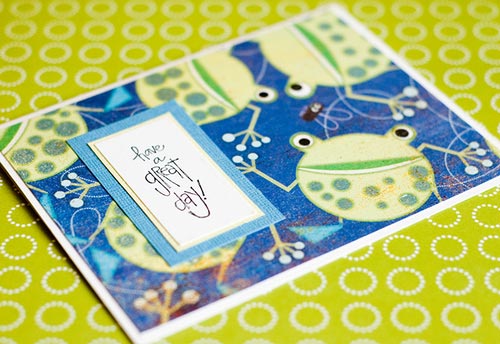 By: CrystalNale
Make it look fun and preppy then it too gives delight.
Thanks a Ton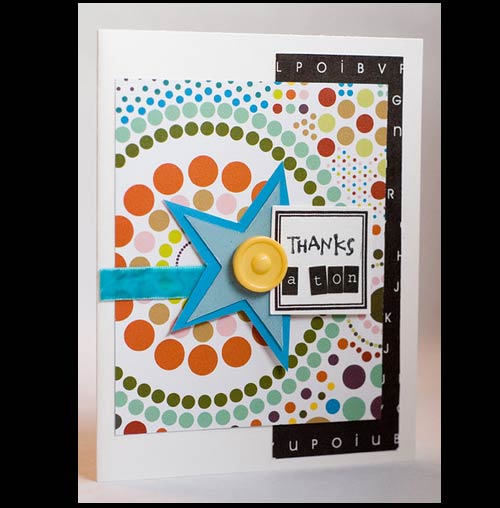 By: CrystalNale
Saying Thanks already mean so much.
Friendship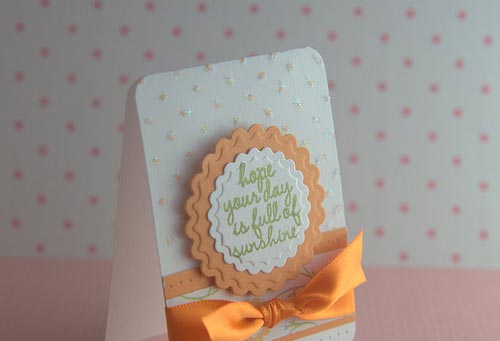 By: ScrapyCrafter
One way of treasuring a friend is by remembering them even just through simple yet creatively done cards such as this.
Friendship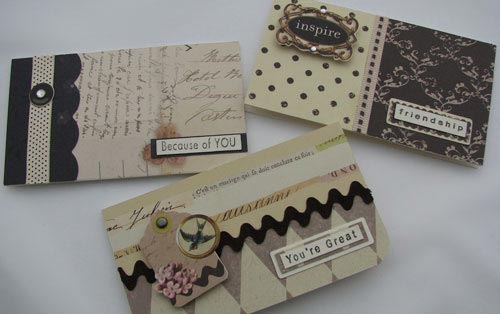 By: sweethartdesigns
This is a set of friendship-themed cards you may choose from for an inspiration.
Lady Bug Friendship Card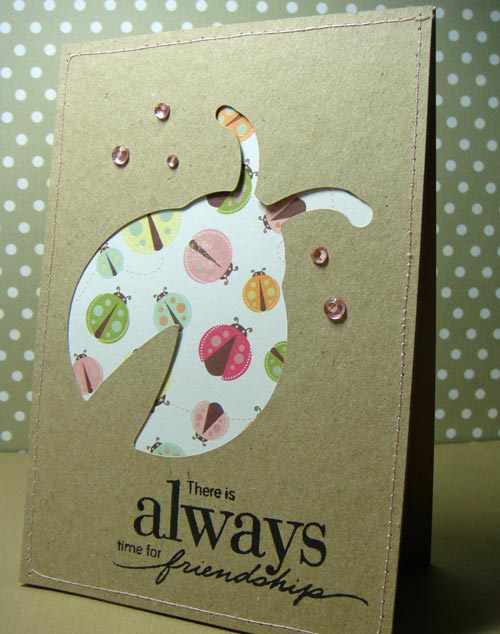 By: Simone Naoum
There is really time in friendship especially when one has spent even just a couple of minutes sending one pretty card as this.
Treasure Friends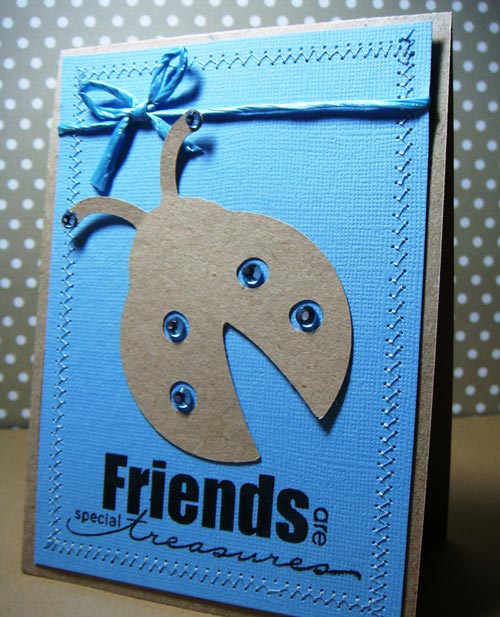 By: Simone Naoum
Friendship cards also serve as a memory of the friendship.
Friend Gatefold Card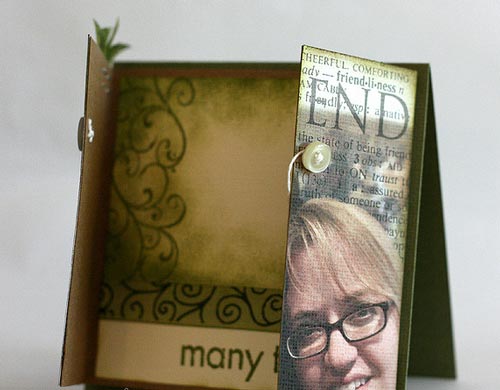 By: scrapperjjb
The friendship card has been created for Hero Arts' Photo Card Challenge.
Smile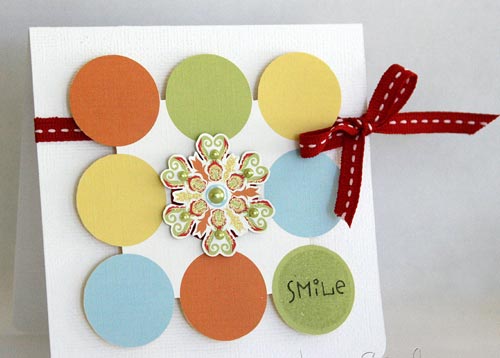 By: scrapperjjb
This friendship card has been made for GCD Studios/Caardvarks Blog Hop.
Grateful for You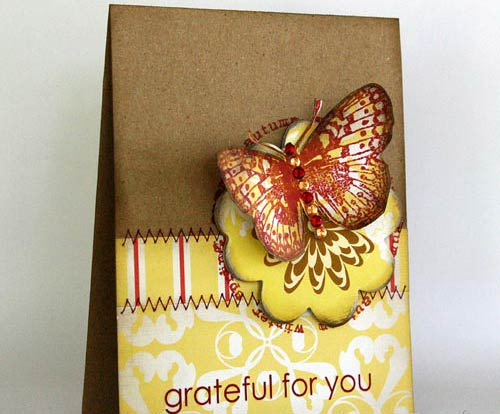 By: scrapperjjb
Another card made for GCD Studios/Caardvarks Blog Hop.
You Brighten My Day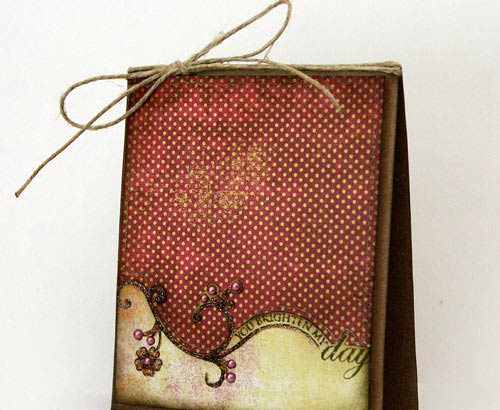 By: scrapperjjb
The friendship card has been made for Hero Arts' Mail It Challenge.
Thanks For Lifting My Spirits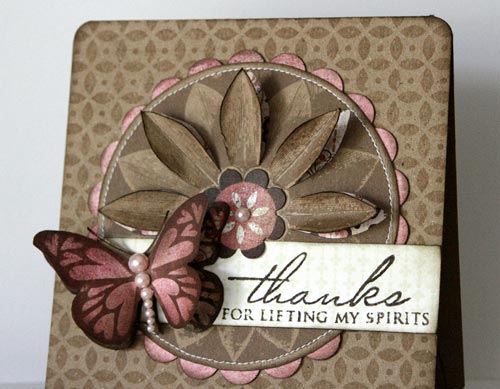 By: scrapperjjb
The card was made for Sketches 2 Challenge at Hero Arts.
You Inspire Me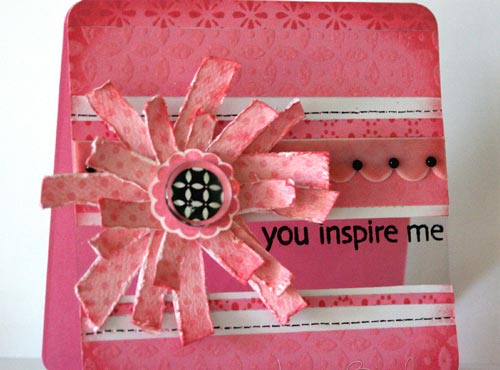 By: scrapperjjb
Another challenge for Hero Arts lead to the making of this card. This time, it was the Monochromatic Challenge.
Hi There!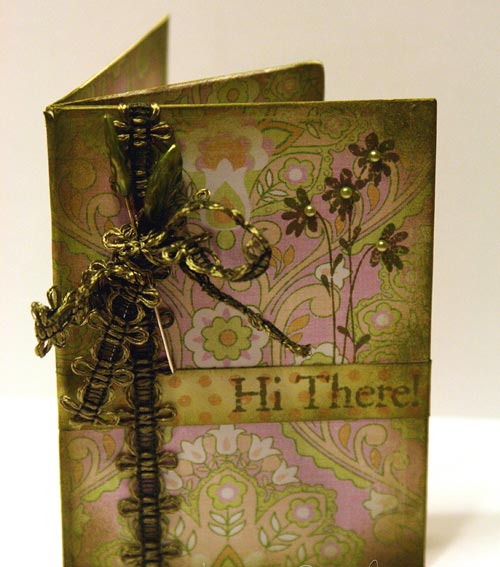 By: scrapperjjb
The stamps used in this card comes from Hero Arts CL140 Thinking of You.
Just Saying Hello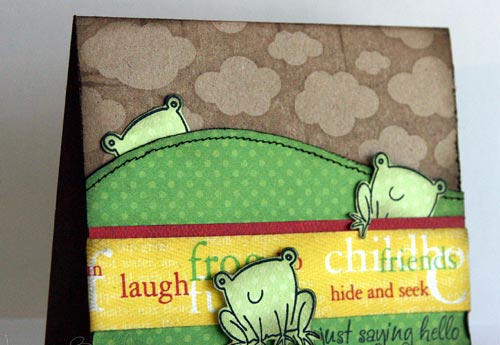 By: scrapperjjb
The paper and embellishments used on this friendship card comes from Scrapbook Bakery.
Happy World Card Making Day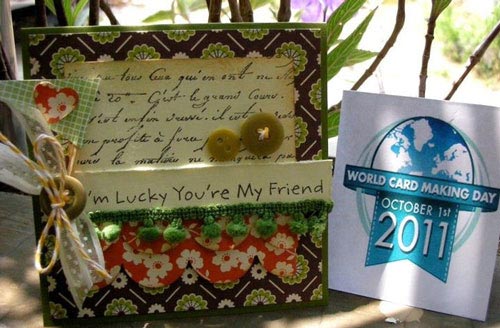 By: Crafts by Dwita
The card has been made in celebration of the World Card Making Day.
Life is Sweeter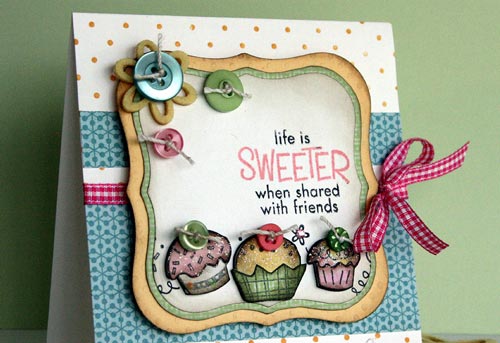 By: scrapperjjb
Such friendship card has been made to be featured on a particular blog.
Autumn Blossom 2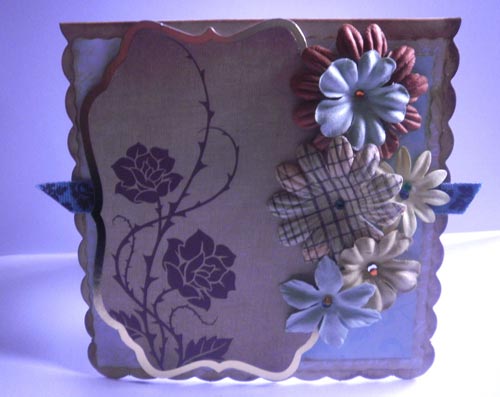 By: Arty'G
Being thoughtful through cards is such a delight even during autumn.
Put no limit when friendship is felt dear. The creativity is just right inside your heart and let thoughtfulness make it sweeter. There may be cards online already but it just makes a thoughtful difference when you have done it yourself. Have you made your own card lately? Feel free to share it with us!