All business should get branding as one of the best ways to gain success in a specific market. This is the reason why possessing a logo design is vital for any business. A company should not be regarded as such with no logo. May it be from cleaning services, restaurants, to construction companies, it is equally important to have a great logo that will effectively represent its respective companies. In today's post, we have gathered several logo designs which use the image of a bike. A bike is among the most versatile athletic stuffs to be employed in a business logo. A strong advantage in the symbol helps to make the whole logo as well as the symbol of the business intimidating however a touch of hue and smoothness in the symbol causes it to become splendid to always be brightened by an eco friendly or kids oriented business.
Here are the 30 Creatively Designed Bike Logo that mirrors the best impression of a business. Take a look at these logo designs to help you design business logos with ease. Browse this collection and be inspired!
2014 Update:
Inspiration should always be flowing for designers for them to continue to create impressive and productive designs that will amaze and attract more audience. With this matter, I have collected more logo designs for this post for you to witness more designs that may give you idea and inspiration for your next design project. Scroll down and check out some of the best logo designs out there. Come, take a peek, and enjoy!
Friendlycycle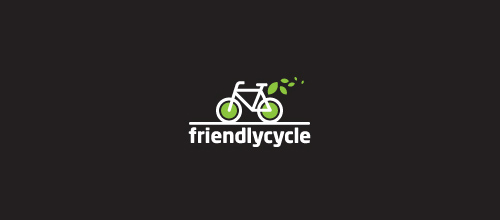 By: voxsix
A logo design which is perfect for the bike community, bike stores, eco-bikers and people enjoying nature.
Source
Cycle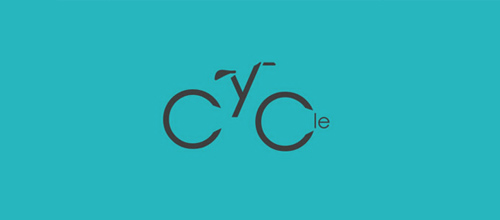 By: Cr3ativity
A branding logo which is ideal for any bicycle shop, whether for bicycle parts and repairs or simply selling bicycles.
Source
Ecobike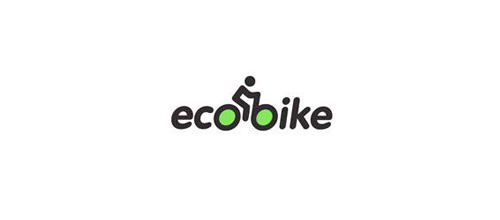 By: rusa.kom
A logo design suitable for a company selling ecobikes.
Source
Electrobike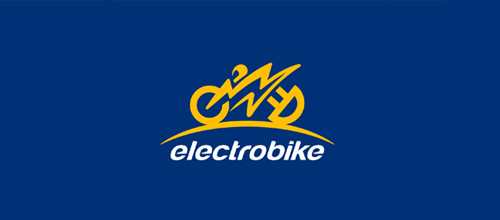 By: revotype
A logo design which is ideal for any business related on repairing and selling electric bicycles and scooters.
Source
BikeHead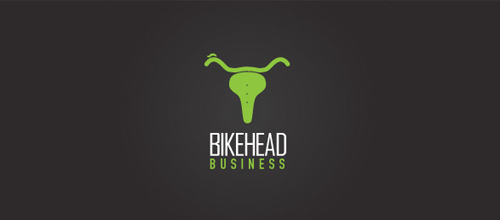 By: serjj
A logo design ideal for a bike business.
Source
Junglebike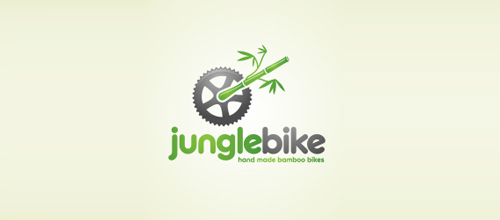 By: XBlueDivision
A mark which was designed for a bamboo bike company.
Source
Customride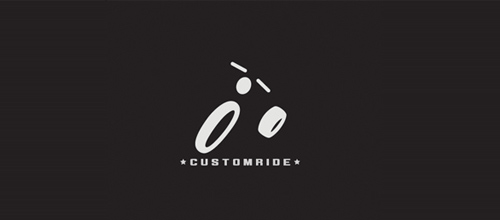 By: Joel
A logo design which is perfect for a custom bike builders or a bike company.
Source
Limobile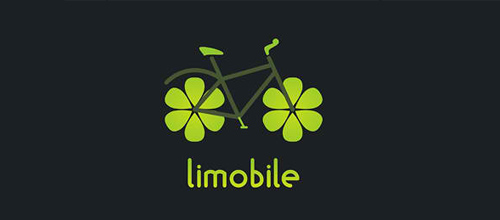 By: LifeStart
A logo designed for a mobile operator.
Source
CRD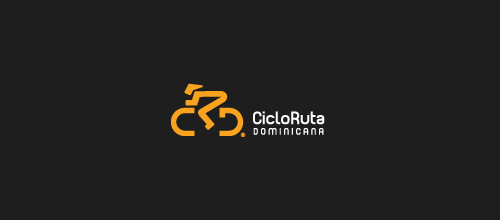 By: dado
A logo designed for a bicycle group.
Source
Bicycle Love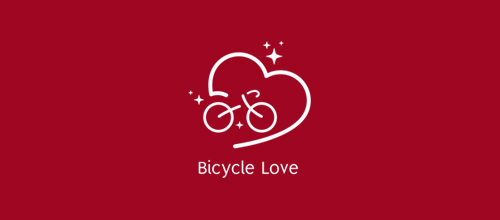 By: eagle
A logo design which can be used for a bicycle retailer, company or bicycle repair outlet.
Source
Pegacycle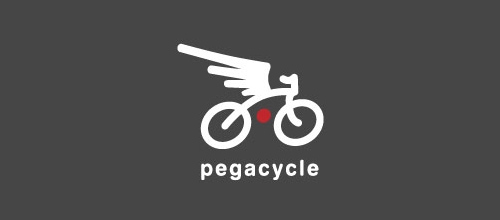 By: Dmytro
A logo design which works well for a bike community or store.
Source
E Pedal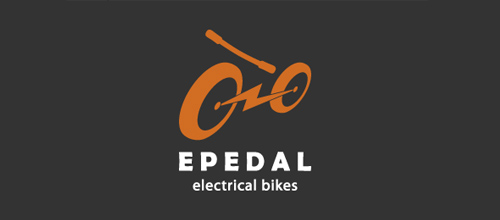 By: Murashkame
A logo design which is suitable for business related on repairing and selling electric bicycles and Scooters.
Source
Red Bike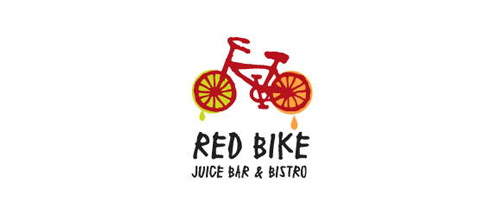 By: GreenInkStudio
A logo designed for a bicyclists juice bar.
Source
Bicycly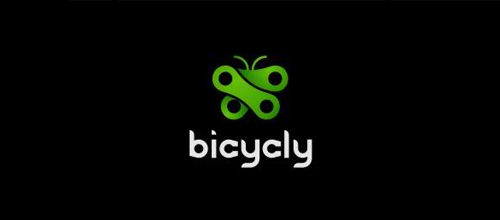 By: george.wood
A logo mark which can be used for outdoor /city sports, bicycle brand, eco-friendly /environmental campaigns.
Source
VeloGarb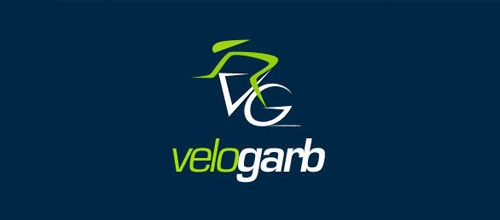 By: egrafixplus
A logo design which is perfect for a cycling shop.
Source
MK, Bicyclist Club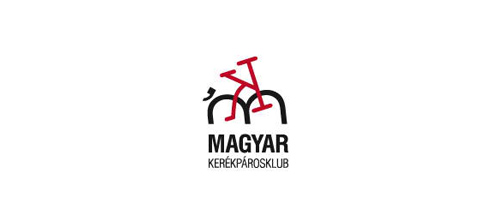 By: api
A logo designed for a Hungarian Bicyclist Club (Magyar Kerekparosklub).
Source
The Bike House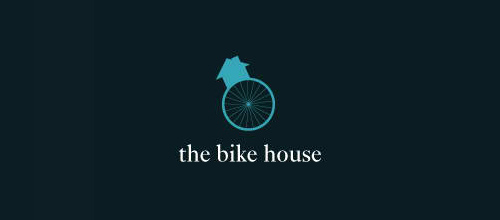 By: dsauna
A branding logo which is perfect for a biker community.
Source
Bicycle Tutor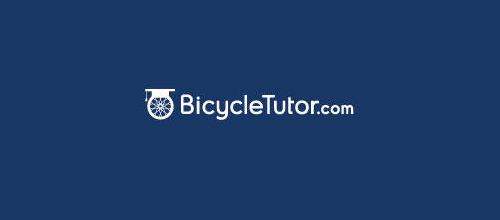 By: Siah-Design
A logo designed for bicycletutor.com.
Source
Aerobike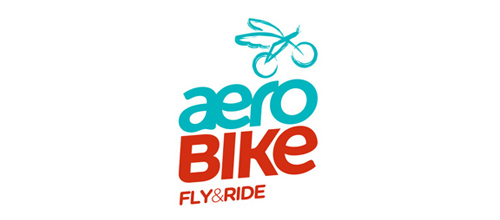 By: Brand-Brothers
A logo designed for a company providing bicycle rental service for passengers of the Beauvais airport and its employees, or city inhabitants willing to enjoy a fun ride.
Source
Logo Inbike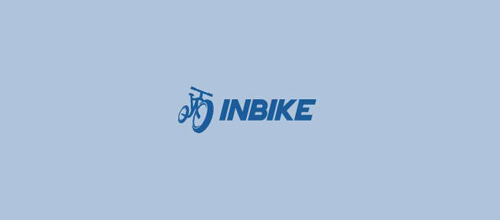 By: morecolor
A great logo design for a company selling bikes.
Source
Bicycle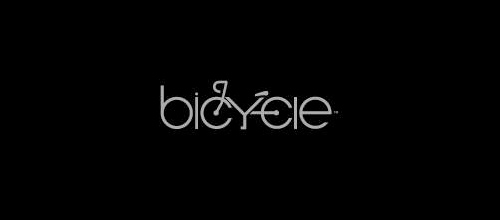 By: sameerg
A simple and creative logo design which is good for automotive, bicycle sale / shop.
Source
Carettas Logo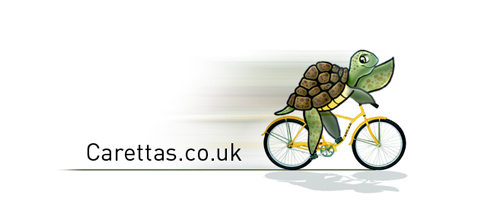 By: mangion
A logo designed for a bike shopping site.
Source
Star Rims and Accessories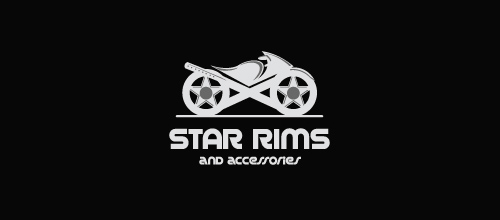 By: MDS
A logo which works great for bikers, motorcycle shop and motorcycle service, rims, accessories, workshops and anything related with motor sport.
Source
Go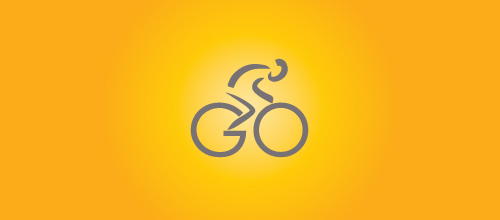 By: colgate
A logo design which is suitable for a bike business or and other general use.
Source
TOUR THE CITY ( chosen version )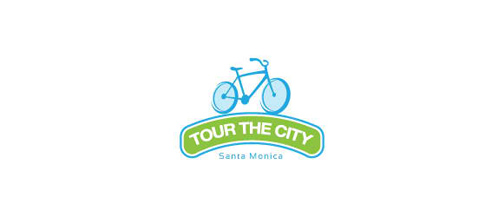 By: alterego
A logo design for bikers.
Source
47th Festival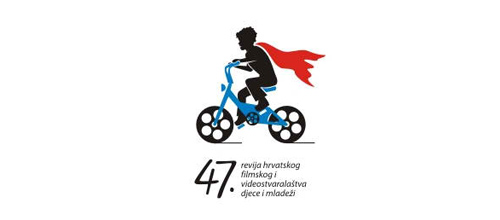 By: Type08
A logo design created for the 47th Festival of movie and video making by children and youth.
Source
Speed Zone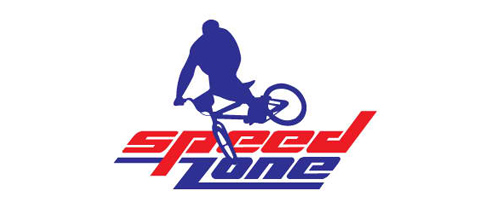 By: SuperDave4eva
A logo design which was created for a company that sells performance bike parts.
Source
Hybrid Pedal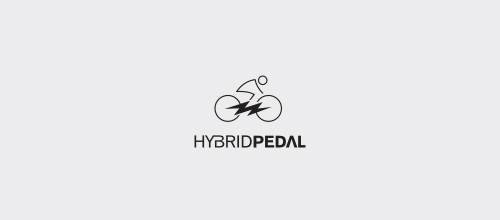 By: Rokac
A simple logo design for an electric bicycle company.
Source
Cycle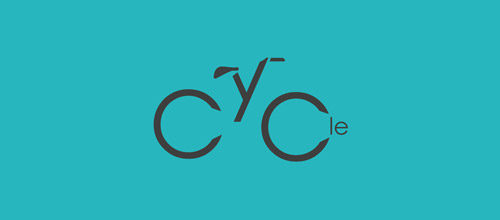 By: Cr3ativity
A logo design ideal for bicycle shop and services
Source
angry bike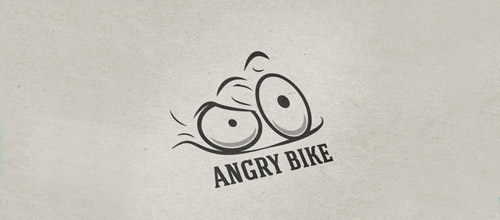 By: azus
This artsy logo design shows a bicycle that also looks an angry face
Source
Biker Speed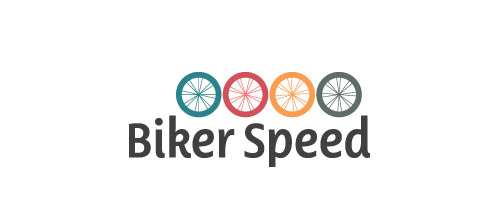 By: Siona
A clean and attractive logo design with colorful wheels
Source
RentBike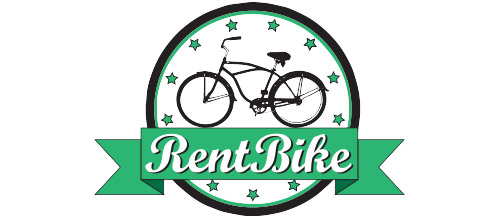 By: BillyHo46504
This logo design is great for bike rentals and other shops about bikes.
Source
wrench bicycle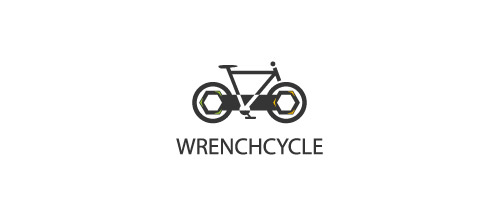 By: MDS
A logo design of a bike combined with a wrench which is perfect for bike repair services.
Source
bicycle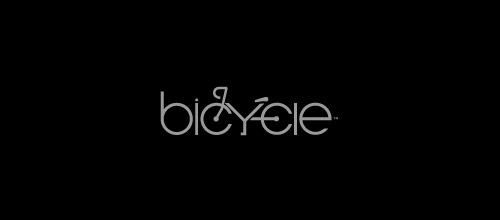 By: sameerg
A creative logo design of a bike mixed in typography
Source
Cycle Search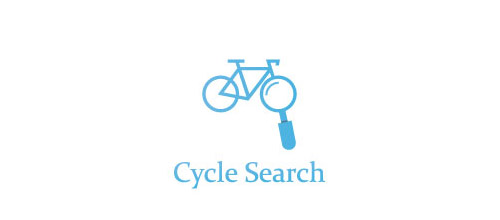 By: shad
The logo show the cycle and the tyre of the cycle show the magnifying glass
Source
The Flying Fixie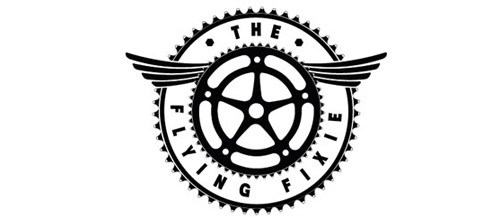 By: DesignX
This is a cool logo of a crank of a bike that can be used for bike companies and shops
Source
Eco Bike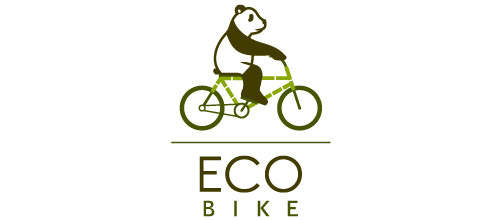 By: dalmas
This logo design describes a panda riding a bamboo bicycle
Source
Kompressor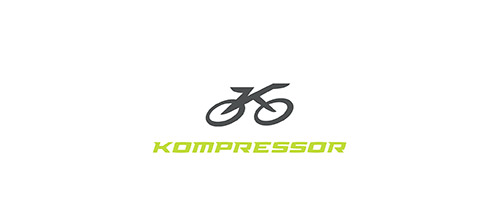 By: PajicD
This is a logo design that incorporates letter 'K' and bicycle.
Source
Orange Bike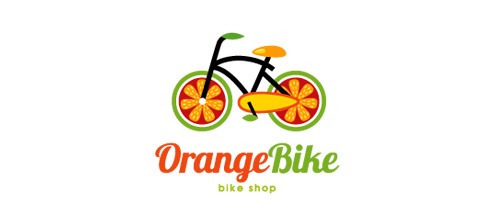 By: amir66
A cute and fresh logo design for bicycle shop
Source
LittleBicycle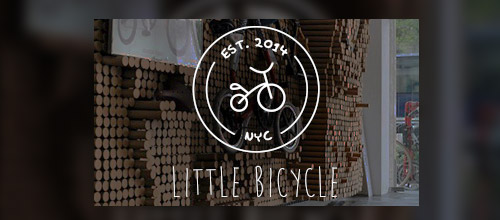 By: untitled
A simple doodle logo design that has a charismatic look good for bike shops and compaines.
Source
WORK BICYCLE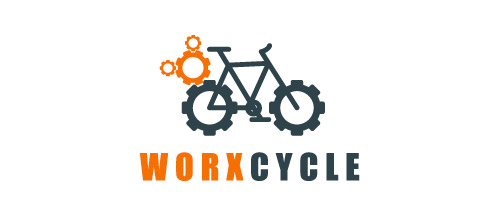 By: MDS
This logo design mixes a bicycle with gears
Source
Extreme Bike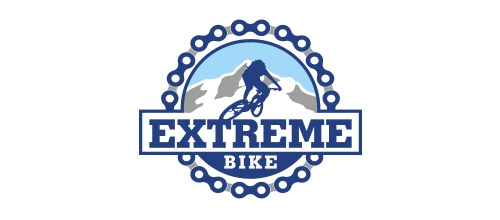 By: royansyah
A great logo design for shops and/or organizations that sells mountain bikes.
Source
boombikes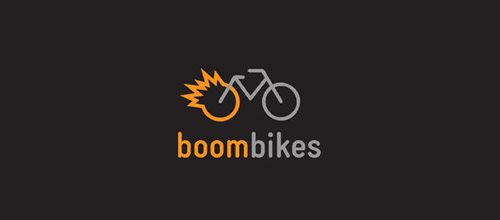 By: ideo
This is a logo for bike shops created with minimalistic design
Source
When you are thinking for the best design and style for your company logo, you have to guantee that it symbolizes your company perfectly. It is possible to think outside the box in conceptualizing your company logo yet you likewise need to ensure that the consumers can easily comprehend the design of the emblem. It is adviseable to relate the logo with the products and services that your organization is working with.