Trick or treat! It's Halloween! Sounds both fun and creepy, isn't it? Well, for some, these days of the year is a delight indeed with the creepy yet creative things. Halloween parties gets to be one of those to look forward to! When you're into creepy or cute costumes, dress-ups, and Halloween font designs you would definitely love such! One of which you must prepare would be your halloween mask. You'd always make sure that they are as scary or as unique. Creativity comes in again. Whatever you choose to look like, the mask for you to pick should go along with it. Should you want to look like a ghoul, a ghost, creepy clown or a zombie, for sure there's a mask to fit you right.
From all around the web, we feature a Halloween Mask Collection today for you to get an idea of which theme or concept you'd want to take for halloween parties you'll be attending this year. Get a glimpse and get the scare out of them!
2014 Update:
For this another Halloween season, we have decided to add more thrill and scare as we add more creepy and scary halloween masks for you to see – if you dare! Scroll down and check them all out; maybe get some new ideas for your next Halloween costume for this year. Come, take a peek, and have goosebumps!
Ethereal Devil II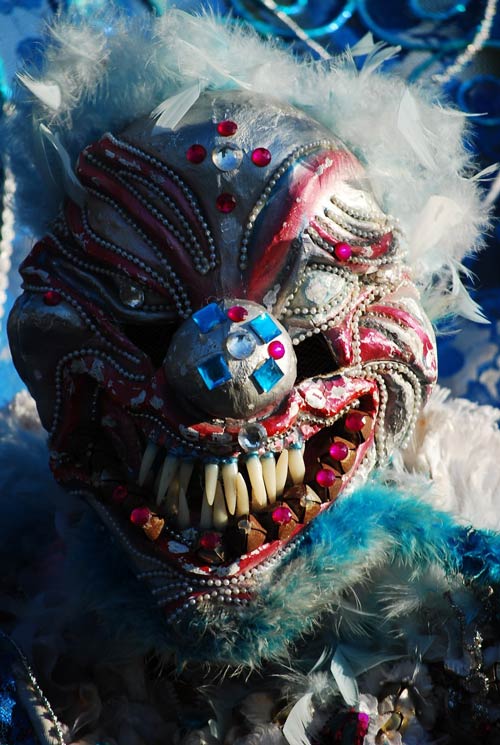 Image: stevieberg
A Close-up shot on a mask with beads and feathers standing out to form the scary mask.
Mask of Childhood Nightmares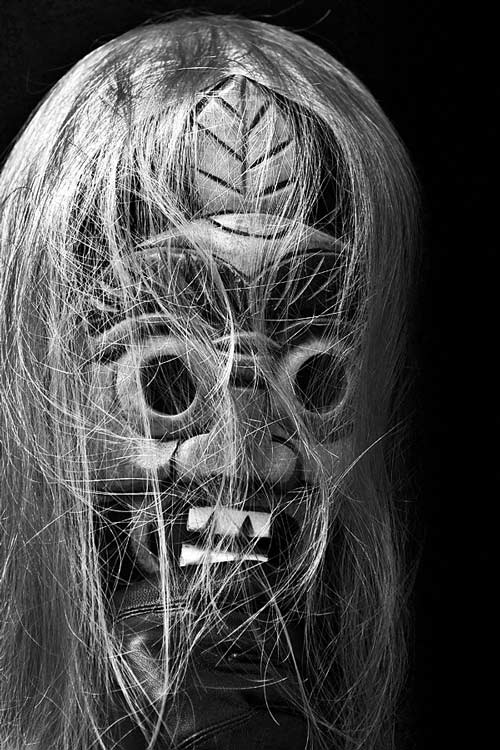 Image: skorpiusdeviant
Some may be familiar to this mask since it could be that during their childhood they have seen such monster in their nightmares or perhaps, in movies.
Mask Black and White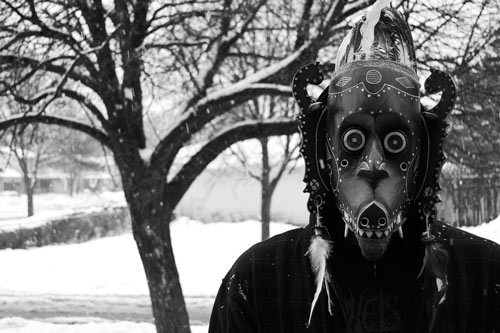 Image: kitty-haibane
Just a simple yet expressive type of halloween mask.
Scarecrow Mask WIP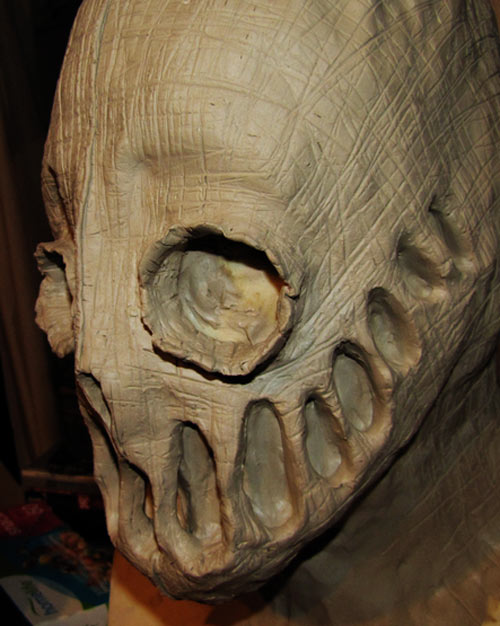 Image: lyzius
This is a demon scarecrow in progress.
Masks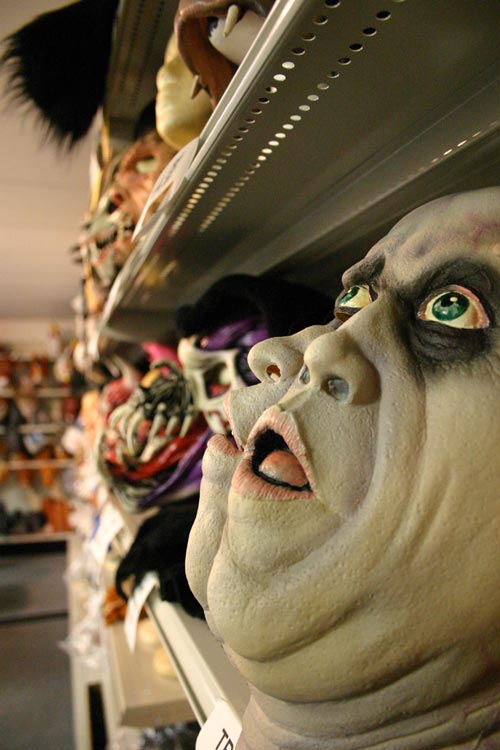 Image: teonova
This mask has been handcrafted.
Mask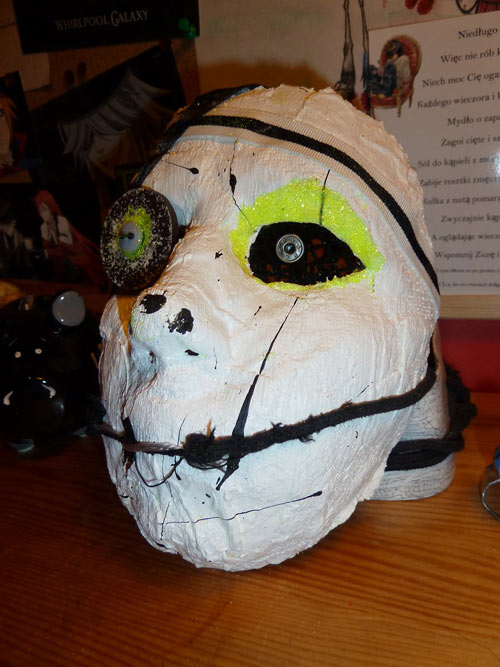 Image: kruczkowska
This Halloween Mask is an output of school artwork.
Scary Clown Latex Mask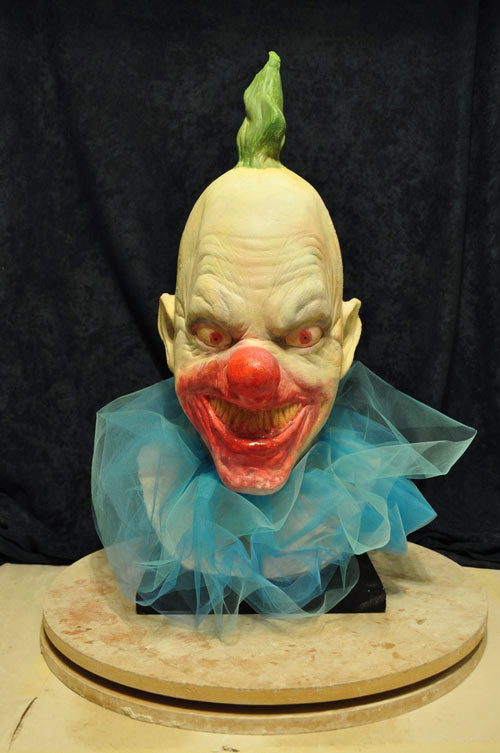 Image: kodai-yoshizawa
Here goes a painted latex mask.
Face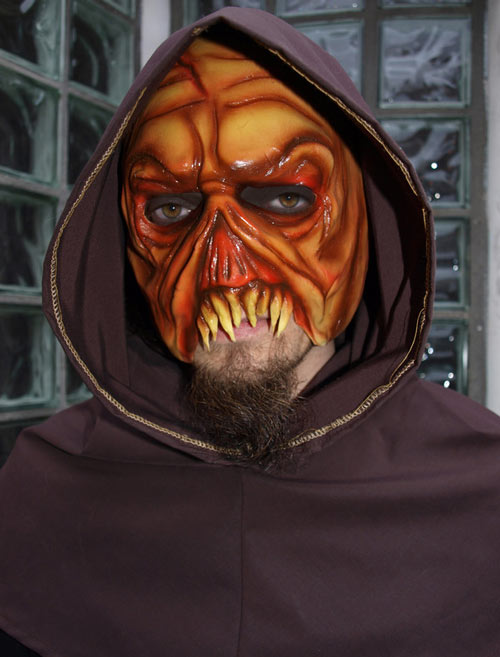 Image: Ella Fox
This is another latex mask and is comfortable to use. It fits right, no hassle when it comes to vision and easy for breathing.
Dollface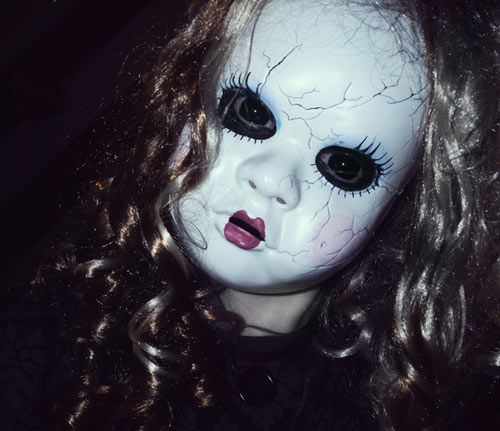 Image: lyzius
The halloween mask may make one look fat but it still is scary.
Harlequin Mask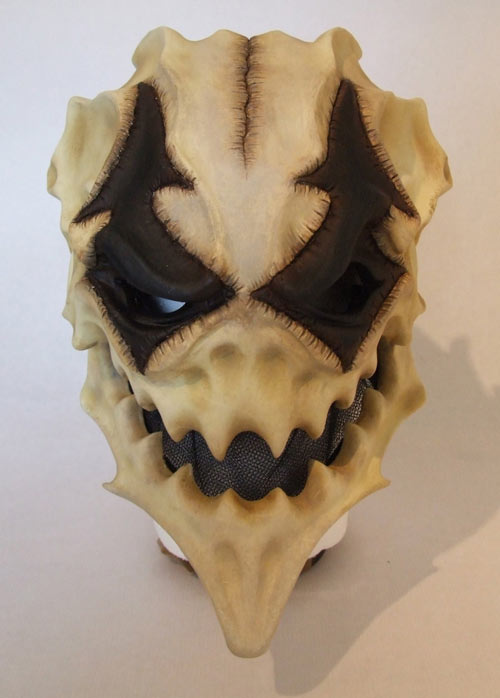 Image: kessen-chu
Casted on this mask are polyurethane resin and was added with adjustable leather straps and brass plated fittings.
My Predator Mask


Image: anarchpeace
A very scary mask that the artist means to remodel.
Stag Spirit Leather Mask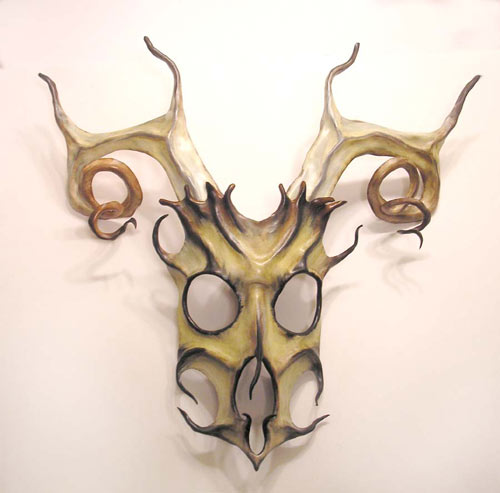 Image: teonova
This leather mask this time for halloween is that of a stag spirit.
Steampunk Plague Doctor Mask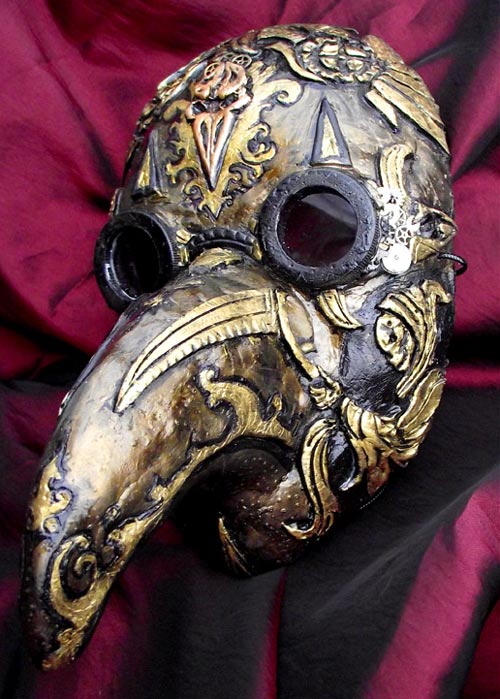 Image: namingway
Looking back to the Renaissance or medieval era, this steampunk mask has come out.
Face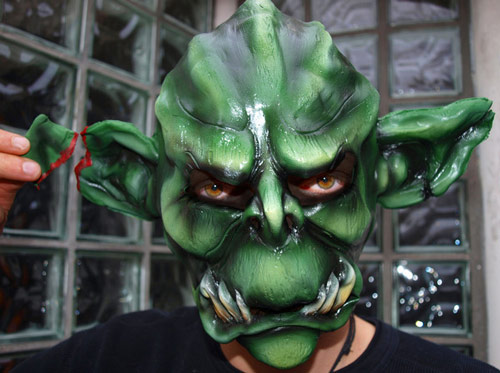 Image: Ella Fox
There are extra ventilation holes has been created on this latext mask.
Alien Latex Mask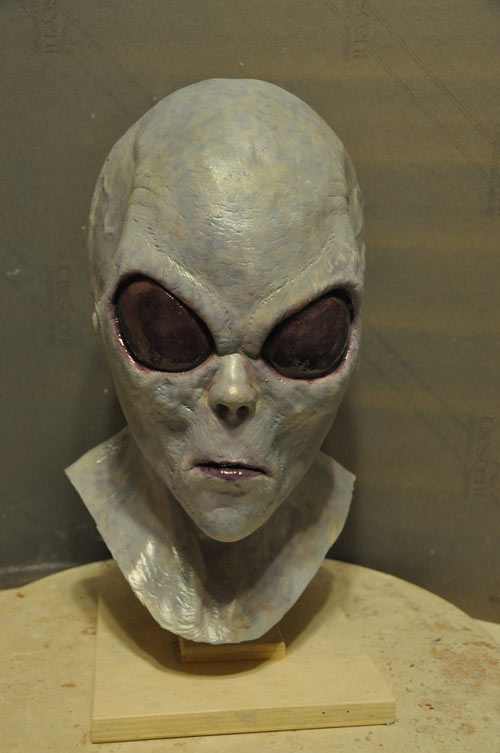 Image: kodai-yoshizawa
This is a latex painted mask.
Face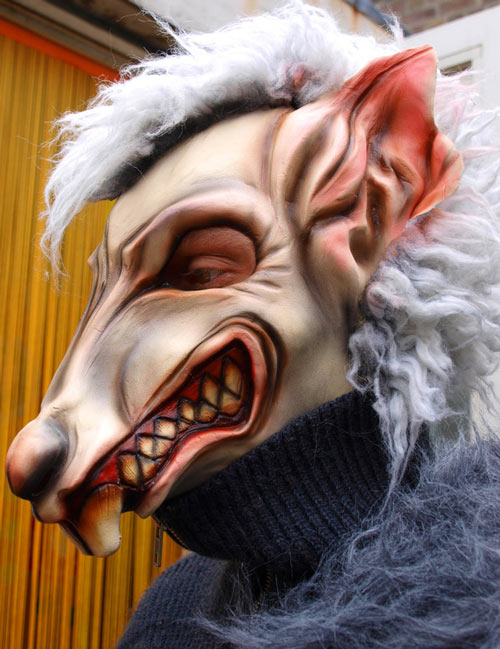 Image: Ella Fox
This is now the face of a wolf and is absolutely unique using airbrush for the colors of this mask.
The Ghoul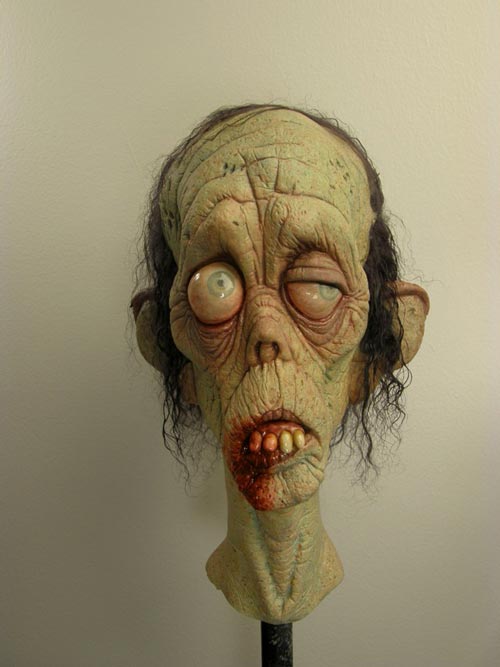 Image: pinkertonfx
Something ghoulish that has just been done quickly.
Diseased Mask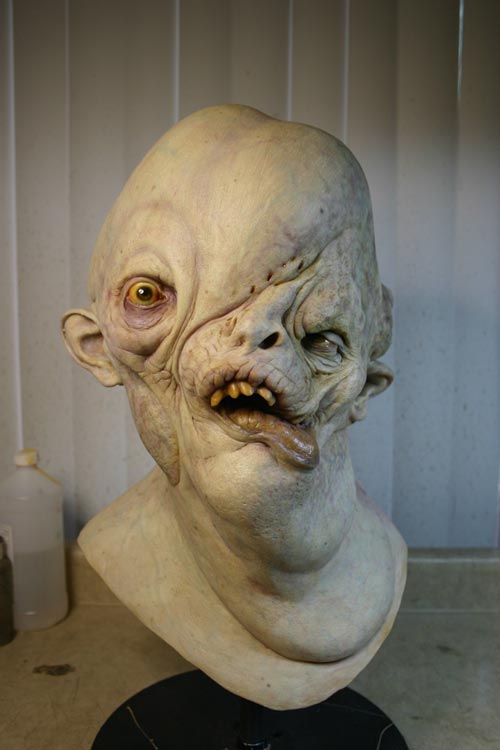 Image: caseylovedesigns
This is a latex mask which has been made a year ago.
Dark King Mask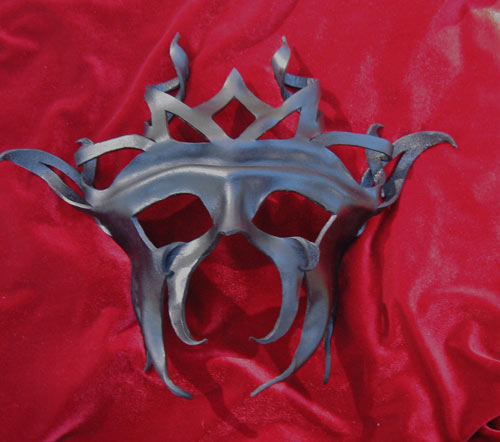 Image: mummerscat
This mask has a glossy finish and is made from leather even when it looks as though it were metal.
Foo Mask Paint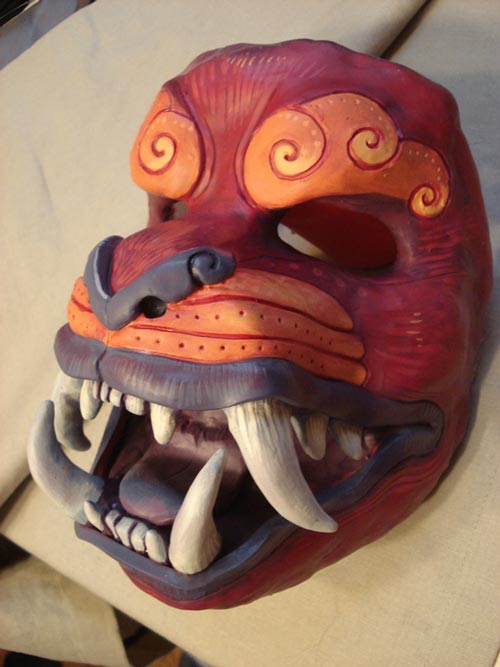 Image: missmonster
This mask has not yet been finished as of this photo which needs wool roving dred being the mane of the material plus the covering of the back.
Mask in Snow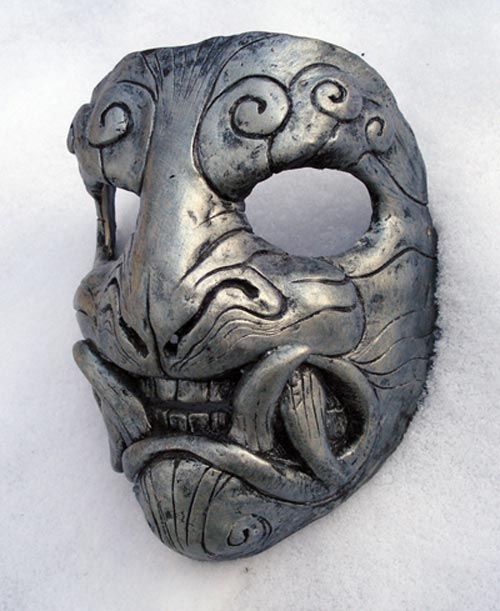 Image: missmonster
Metal colors has been used for this mask.
The Monster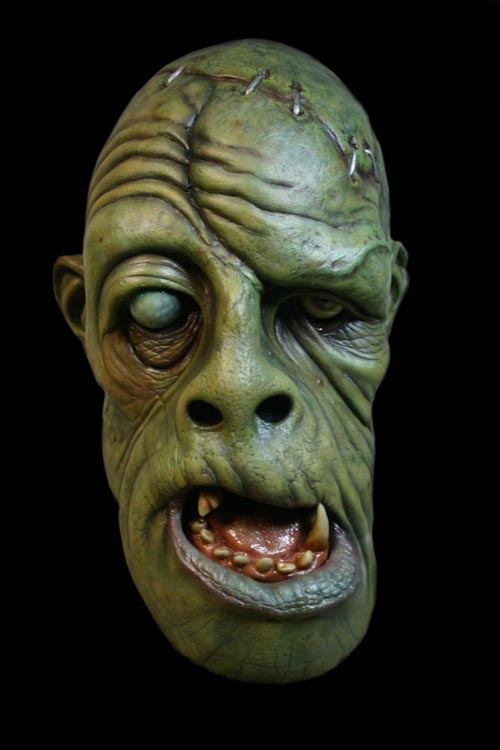 Image: caseylovedesigns
Here you go with the Frankenstein Latex Monster Mask.
Risen Zombie Mask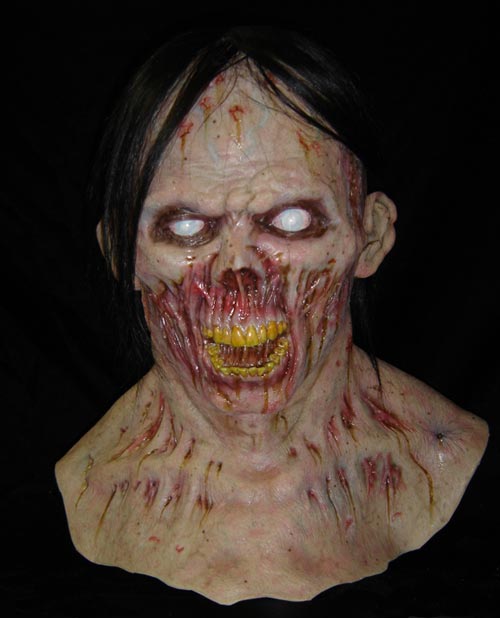 By: dreggs88
This latex mask has real human hair on it.
Dream Weavermasks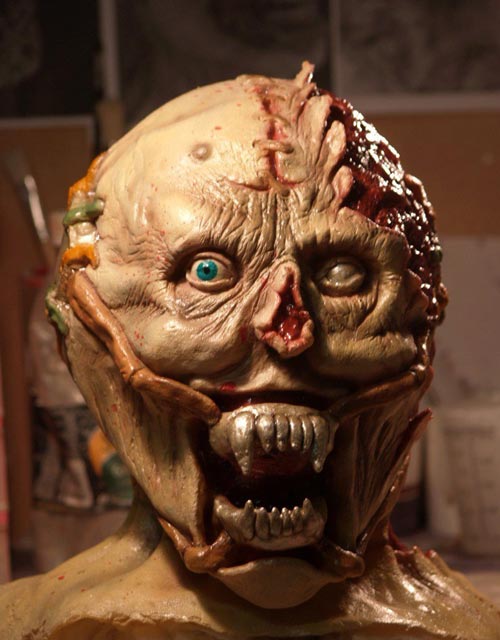 Image: dreamweavermasks
This is one of the latex DreamWeaver Masks.
Akuma Zombie Leather Mask II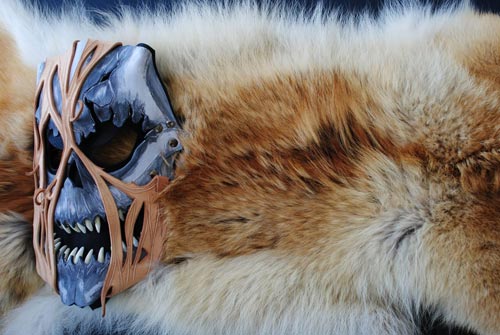 Image: rpg-animeotaku
Such mask has been hand crafted.
Monster Mask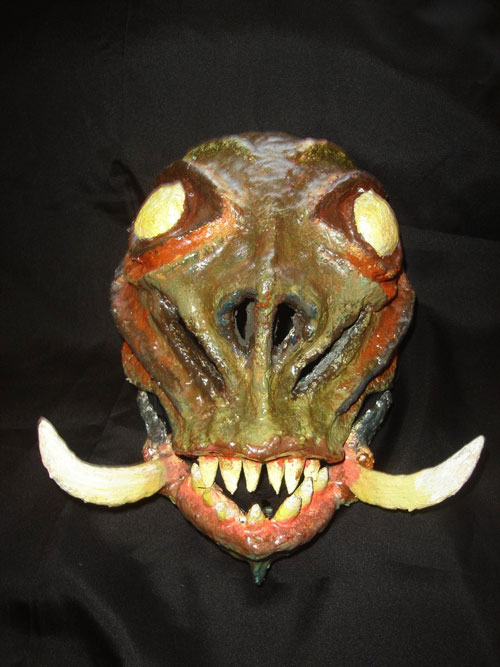 Image: bungot
Azazel is said to be the biggest mask that the artist has created.
Creepy Clown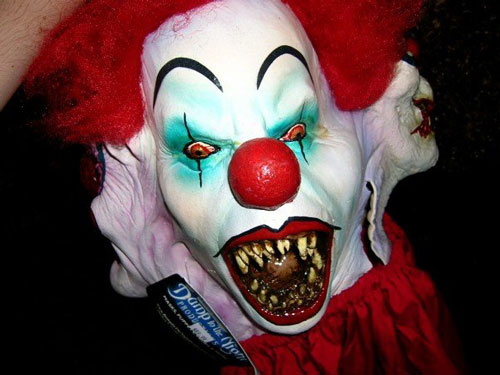 Image: sinkist
This mask has been taken at the Halloween Express.
K-lee Worldwide Custom Mask 3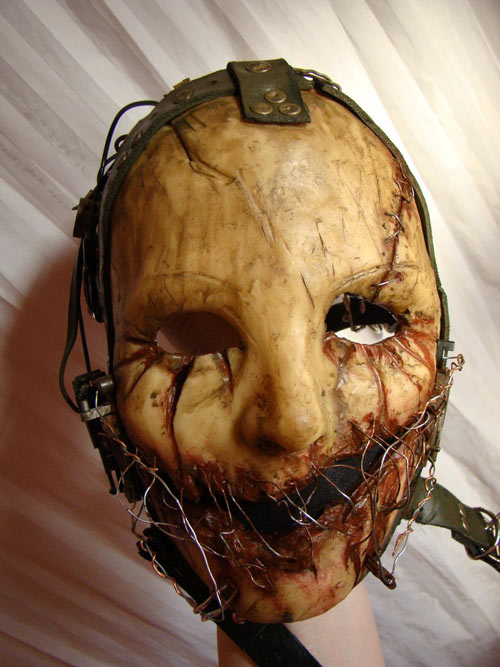 Image: purplenothing
The mask has been made for one of the members of the K-lee Worldwide which is a Downsouth Rap/Rock/Metal band from Tennessee.
Oni Mask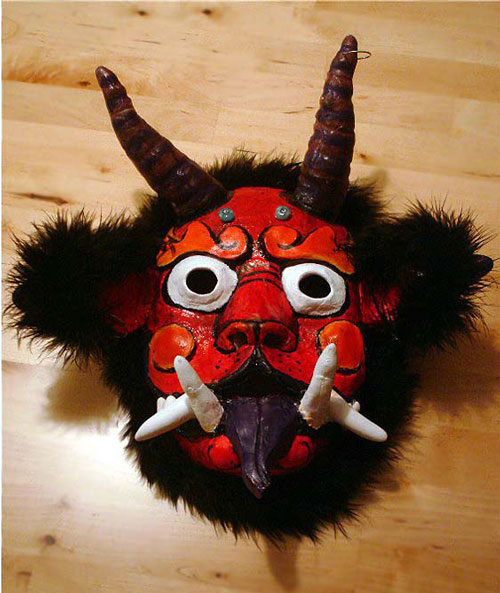 Image: queshire
This is the artist's finished project for a halloween mask.
Kiss Me Kiss Me Kiss Me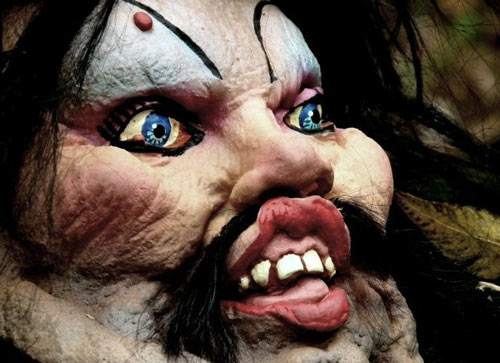 Image: TooLoose-LeTrek
This is one of the Halloween Masks that has been spotted over at Berkley Boneyard, MI (USA).
Scary Mask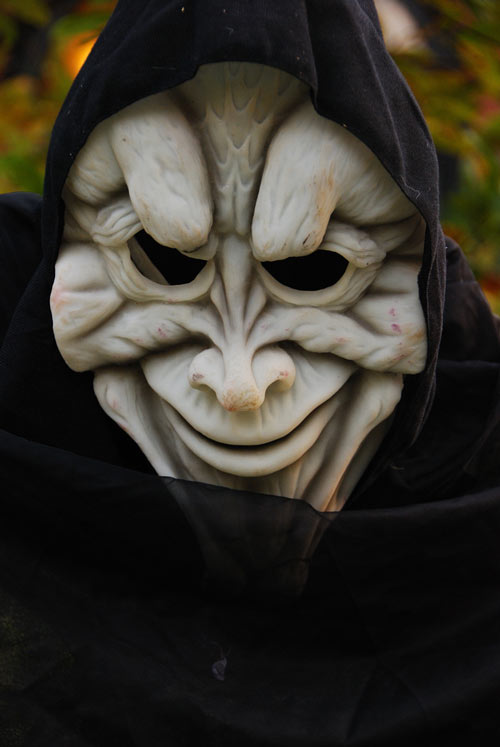 Image: ncollett1
This may just be a simple mask without much details on it except the curves but its effect to those who are looking becomes contagious since it's really very scary.
Sunshine on your Shoulders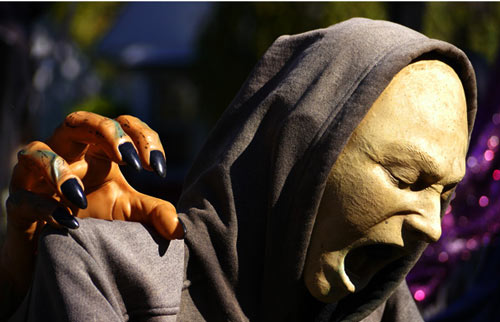 Image: TooLoose-LeTrek
Halloween is a good time of the year to express the other side in a person.
The Asylum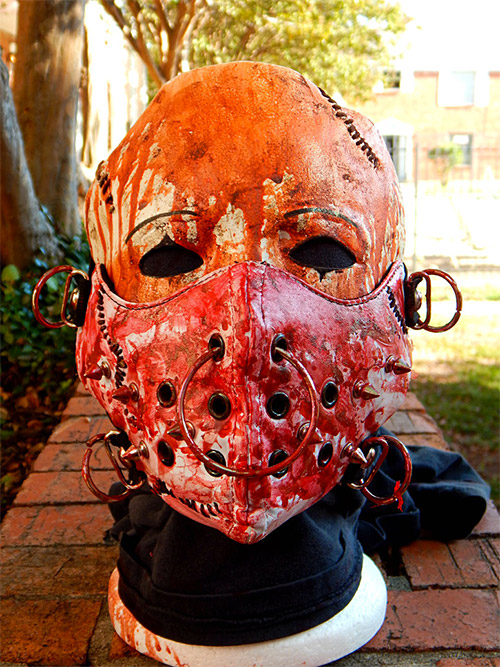 Image: NekoKunYoshi
The piercings, stitches, and a whole lot of blood really do the works in this mask.
Dad's Halloween mask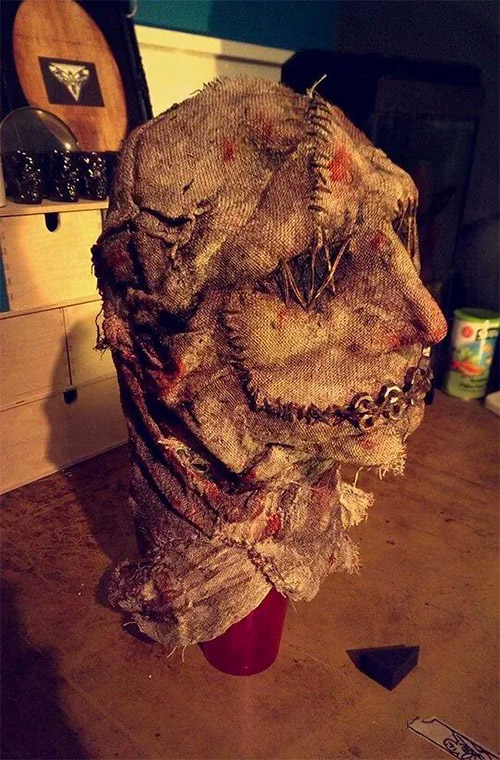 Image: Sam0n
A sack with a bunch of stitches. A good serial killer mask.
Alien mask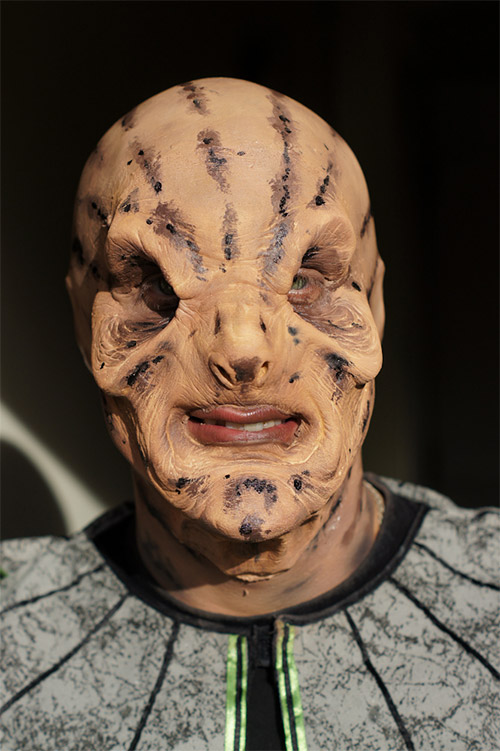 Image: kinglewie2152uk
A cool alien mask for those who loves aliens and Star Treck.
The Real Toothfairy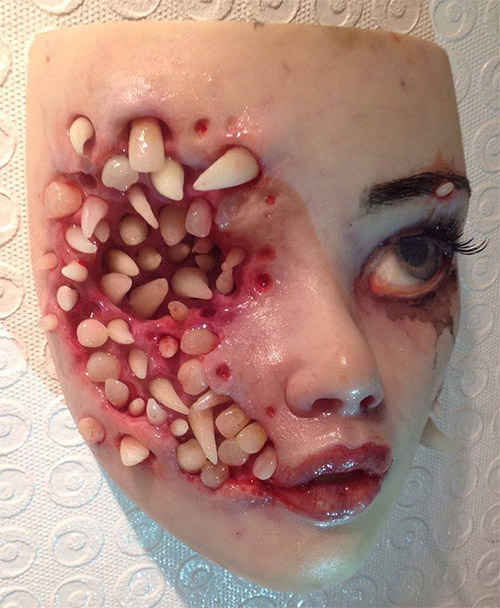 Image: mage3k
This is a Halloween mask inspired by the Tooth fairy.
My mask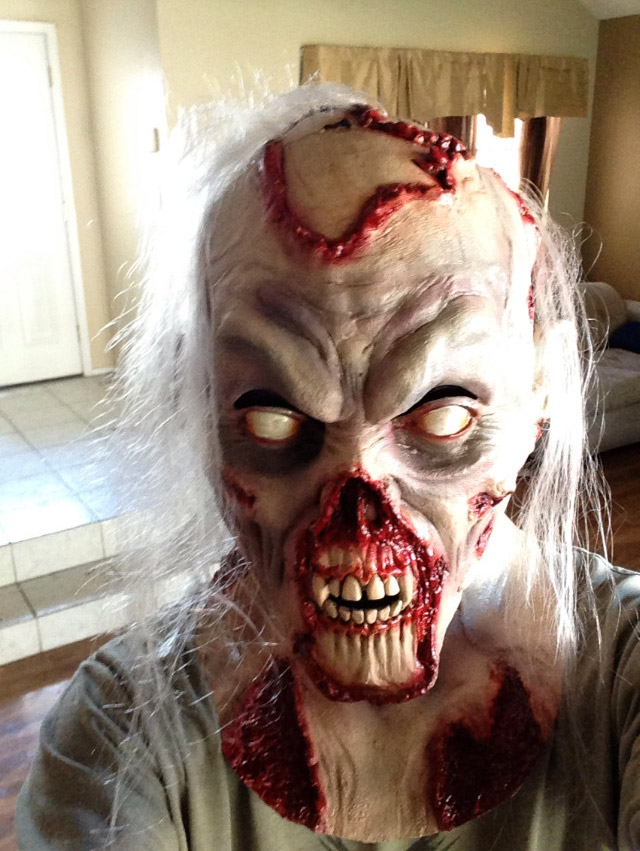 Image: shitmcgee
Who doesn't love a good old zombie mask for the Halloween season?
Prederp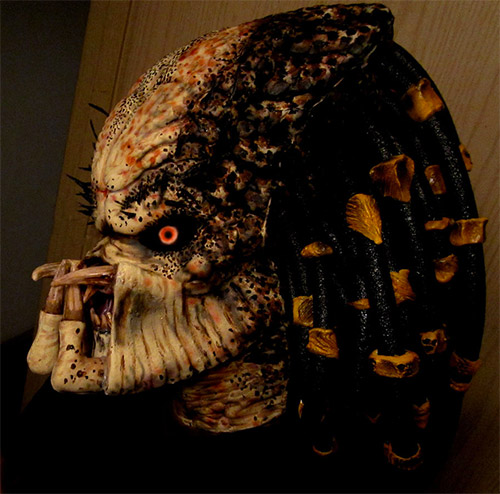 Image: somerandomband
A mask of the popular character in the movie Predator.
Tokyo Ghoul Kaneki Mask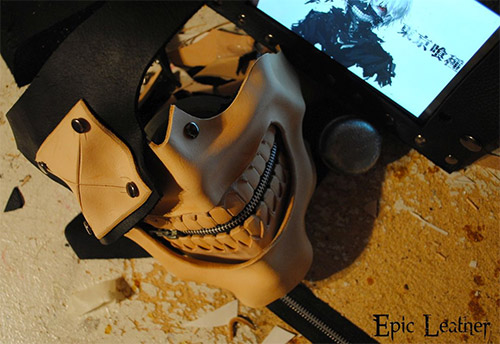 Image: Epic-Leather
This mask was taken from a manga Tokya Ghoul
Devil's Mardi Gras Jester Leather Mask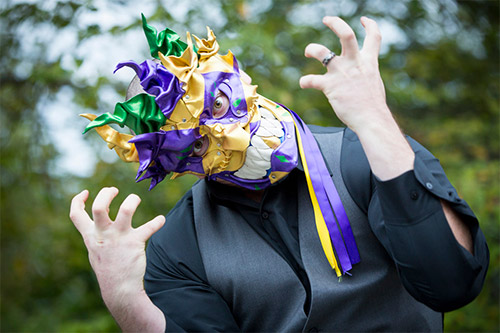 Image: DarkHarvestLeather
A mask of a demonic jester with Mardi Gras accents.
Pumpkin Patch Pete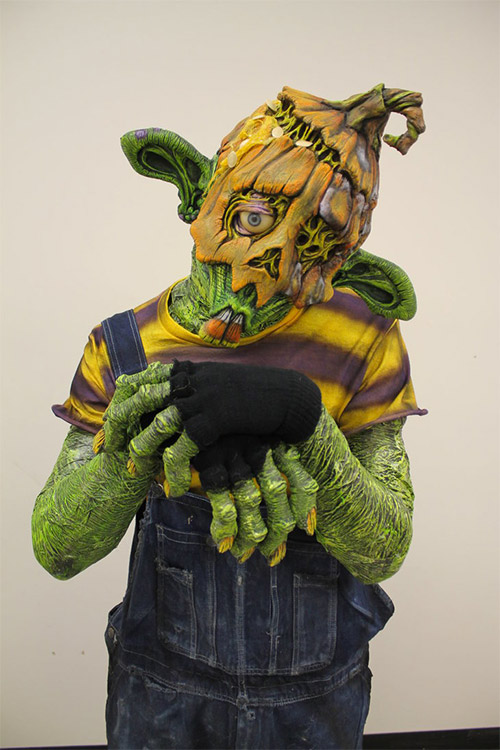 Image: JPattonFX
A mask with a full body costume that is great for the Halloween season.
pumpkin head costume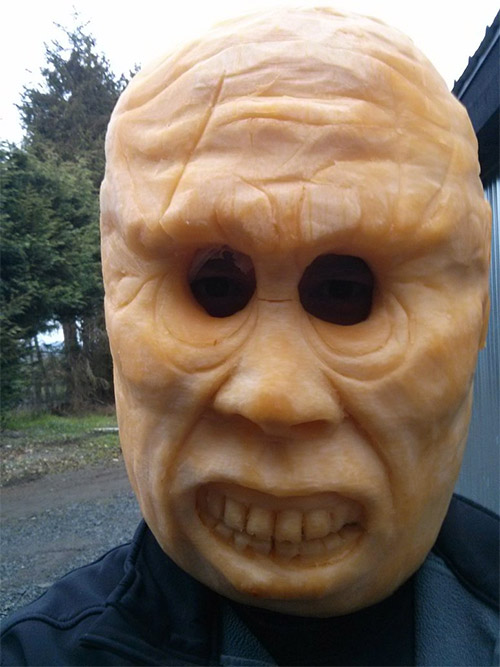 Image: randomsculptor
This creepy is a mask that was literally made from a pupkin.
Since creativity would be an issue when it comes to these scary occasions, you'd need to be equipped with ideas and this collection could have been hopefully helpful to you. Any other suggestions for unique masks you could share with us? Come on and don't hesitate to give us goosebumps! That's the essence of Halloween anyway.