A website won't be complete without a homepage. The homepage is very important for it serves as a front cover of the entire site. It depends on how one designs the homepage in order to make it look attractive. It bears the important parts of the site like the navigation, search bar, logo, categories, and many others. One will be able to see what a certain website is with one look at the homepage. There are so many things that one can see in a homepage which is the reason why designers see to it that they are able to make it look not just attractive but also effective and functional.
But aside from the things mentioned above, there are still other valuable things that a homepage could do for a website. For sure, you would like your audience to get the most of your site even during their first visit. So, let us try to know what other things a homepage could do in order to retain those visitors. For this post, we will give you ten important points on how a homepage can influence the target audience.
1. It attracts visitors.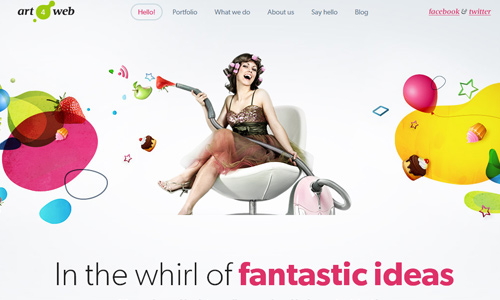 Site: Art 4 Web
Mainly, the homepage is like a book cover or a magazine cover that would be the first part of the website seen by the audience. Hence, it has to be able to attract the target audience on their first glance. If not, then the homepage fails its purpose. You can observe that of all the pages of a website, the homepage looks more appealing. It could either be full colored, monotone or in black and white. There are also images and text that you see there. All the elements of good designing are then considered to create a homepage.
2. It can show branding.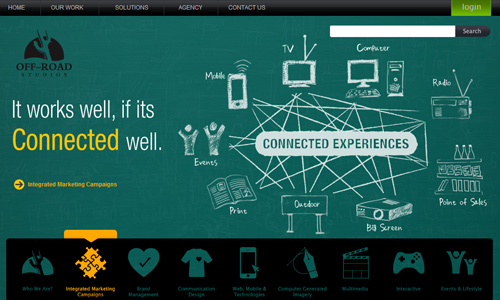 Site: Off Road Studios
Establishing your own name in the web is done through online branding. That can be seen on the homepage where you will place the logo, the name of the site, and others. Even the colors and font style you use can tell the kind of website you have. Seeing your brand can leave a mark on the minds of the audience. The next time they see your site, they will know that it is yours and they will know what kind of site you have. Being recognizable is important in maintaining a unique brand.
3. It can tell what the site is.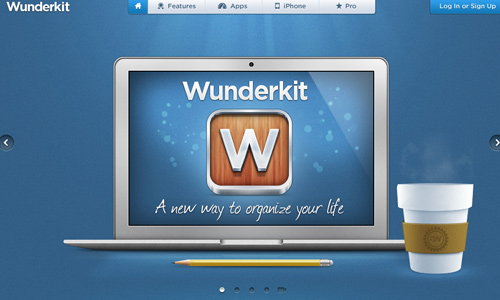 Site: Wunderkit
Every website is different, although thousands belong to the same niche, each one is still apart from the rest. Your homepage is the right avenue to show the audience what your site is about and how it can be unique from the others. See to it that the contents are not confusing. Let them know straight forwardly what your website intends to tackle.
4. It can encourage visitors to take action.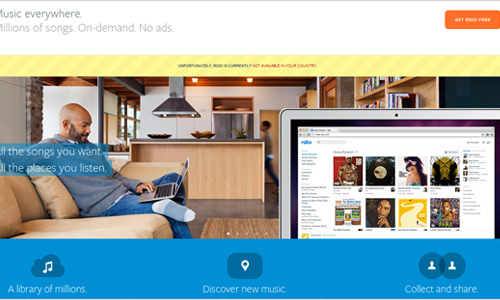 Site: Rdio
For sure, you have calls to action on your site. Place them on the homepage and see to it that you have designed it in a manner that it can easily get the attention of the readers and would influence them to do some action. Your call to action can create conversion from your homepage to other pages of the site. Or this can also encourage them to be part of your email newsletter to be regularly updated to the site's new post.
5. It sets a personality for the audience to see.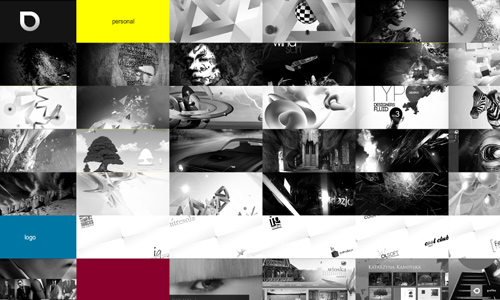 Site: De4macja
Personality can also be seen in a website which makes it unique. Most designers try to integrate the owner's personality into the website, making an impression that a real human is behind the website even if it only appears on their computer screens. Once the audience could sense a good personality for the site as seen on your posts, site tone and design, they will be more comfortable leaving comments, sending feedbacks and visiting your site regularly.
6. It lets the audience stay.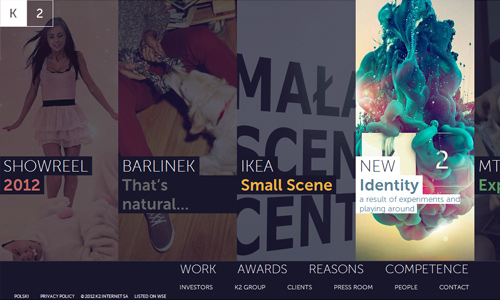 Site: k2
Oh, well. Everyone certainly wants this to happen. Your site is seemingly like a restaurant that you want your costumers to stay longer so that they can order more. In a website, while your audience stay on the site, they get to read more and see more of what your site is. They can even share more of your site's interesting stories. After that, they can even be hooked to your site. That begins with a good homepage design.
7. It leads them to other pages of the site.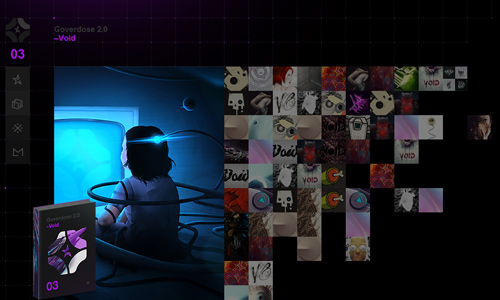 Site: Goverdose 2.0
Your homepage is like a main road with branches to other smaller roads. If the trip is enjoyable on the main road, they might even be encouraged and influenced to take a look at the smaller roads and see what kind of excitement they would get if they go there. The homepage is the gateway to your entire website. So, design good navigation systems and create a clear pathway for them. See to it that wherever page they land on, they can still go back to the home page. The audience would like it if the navigation is good and not confusing because it will not eat up their time just studying how your navigation works. Show them the directions well and they will surely be pleased with the result.
8. It urges them to share your site.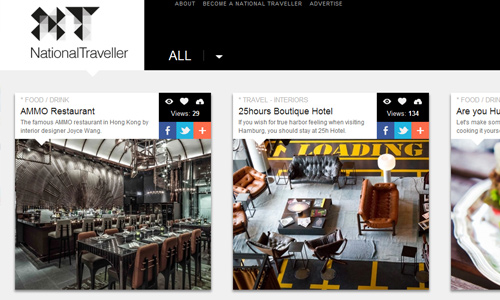 Site: National Traveller
These days, social networking is the trend. When people get to an article that is interesting, they share it for others to see. This can be liked on Facebook, tweeted on Twitter, pinned in PinIt, shared in Google+ and others. Some even posts articles on their own blogs which can also be another effective manner of promoting your website. As long as they leave a link back to your site, that would be okay.
9. It easily gets bookmarked.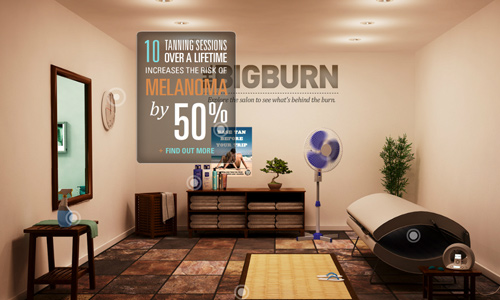 Site: The Big Burn
When your site is bookmarked, it means that they want to return to the site. It means that even if they forgot what your site is, they can still find it since it had been bookmarked. That happens when the audience could see how useful and impressive your website is through the homepage. After seeing what the site can offer and after knowing how it can be trusted as shown in the homepage, they will surely be back.
10. It can gain trust from audience.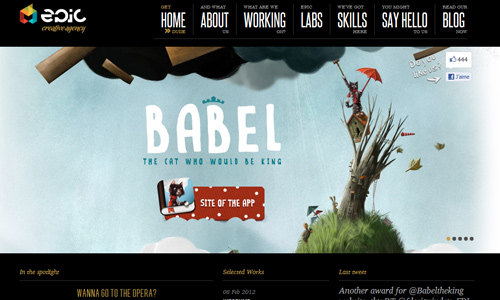 Site: Epic
Building trust is quite challenging for websites. This is vital in order to take hold of your audience. Without gaining trust, your audience will have that fear or hesitation to interact with the site. In your homepage, show how professional you are through the manner of designing and through the different contents of the site. You can even show statistics of the site so they will know how far you have gone. Some include logos of certifications and of other sites that they are affiliated with.
It's Your Turn Now
No doubt, a homepage plays a vital role in a website especially in influencing the target audience. Hence, it has to be designed in a manner that it could give a good influence to those visiting it. Leave a good mark for the audience so they will return to your site again and again. Did you find this post informative? Or do you have other points to add? Feel free to express yourself through our comment section below. We would appreciate your thoughts on this.