Ready to up your app designs and social media icons?
We've partnered with IconShock and ByPeople to bring you this iOS app icons that you can use in your creatives.
The icons are vector-typed files that can be edited and resizable. It's gradient colours make it look appealing and stylish. Perfect for those wanting their desktop, mobiles and designs more compelling!
Composed of 200 beautiful icons you have a wide variety of designs to choose from including basic apps, basic tools and command icons.
The icons are free to download and, are available in PSD and PNG format. Feel free to get yours now and enjoy it!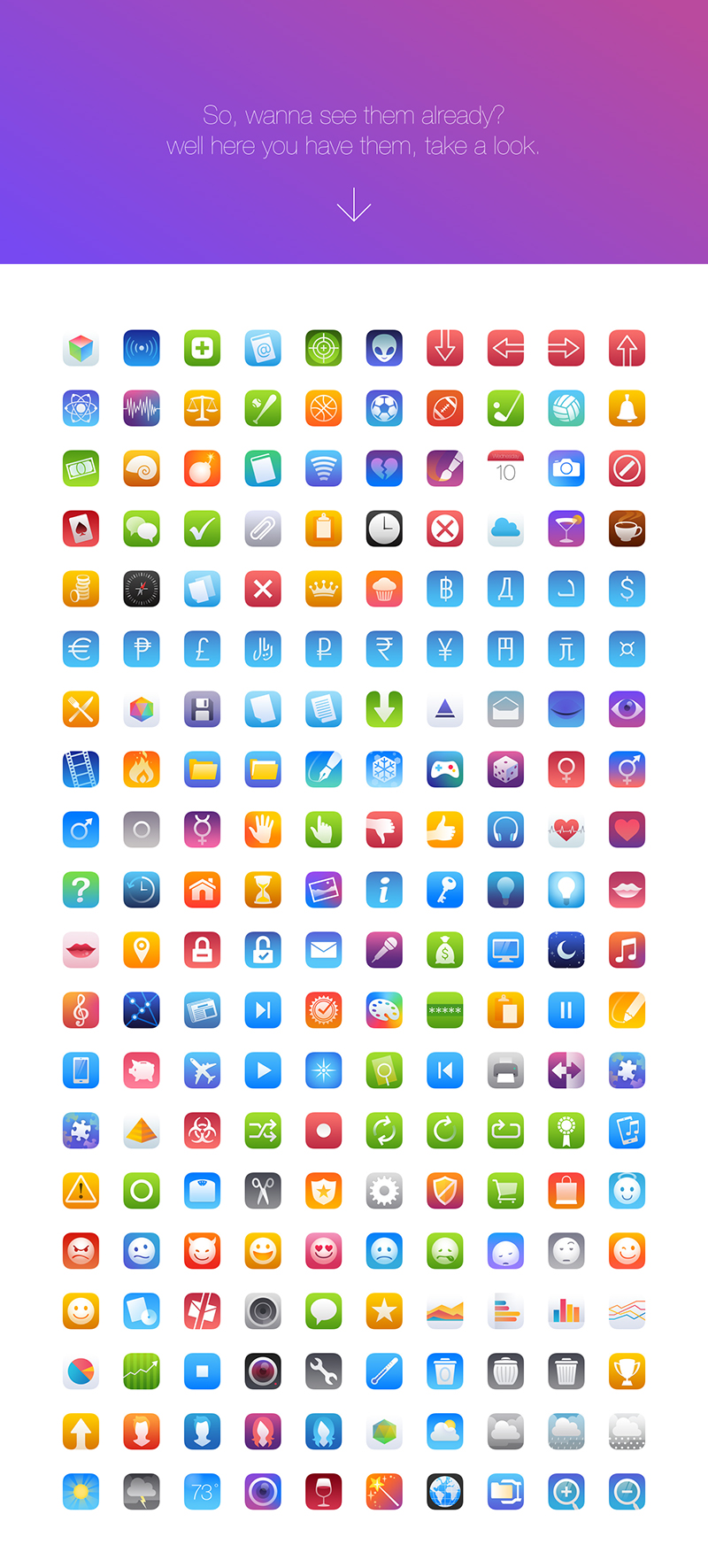 As always, share this resources with your friends and family! I'm sure a lot of them will be happy to have them!