Some websites make use of a coming soon page to introduce to the readers that their site is about to come live. This could be done when the site is still being prepared before a final launching. This is advantageous for website owners for they are already establishing an identity and a group of audience even if their site is still in the process of designing. A coming soon page is the first step as you eye for more success for your website. So, as the beginning of a long journey, one has to make sure that the coming soon page could give great anticipation to the visitors.
This can be done by looking into design points needed for a coming soon page. Today, we will give you 10 tips to help you come up with better coming soon page design that is more effective. We do hope that the tips we will give you could help you a lot if you intend to design one. Here they are:
1. Make a unique design with personality.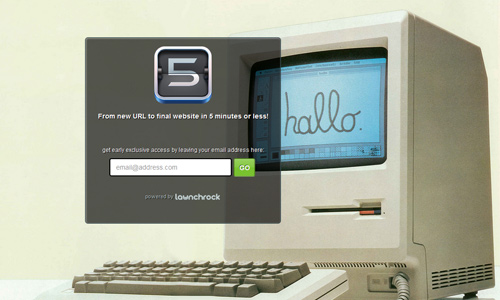 Image: 5minsites
Even if it is only a temporary design, you have to make sure that the design looks unique and interesting. Also, give it a personality that it would come out like something really great will soon be there. This way, your visitors will look forward to your site. A well-designed coming soon page is a manifestation of an even better website. Having a good design is also a manifestation of professionalism.
2. Make use of social media.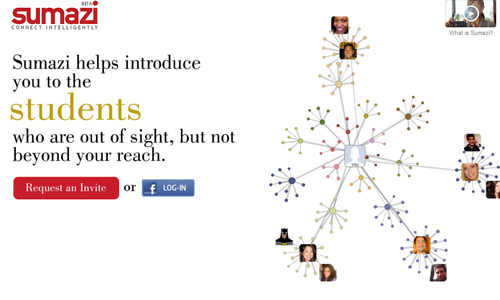 Image: sumazi
Market using social media regarding the new launch. Promote it using social media. You can even have social media buttons in the coming soon page to garner more visitors for your website. This way, you are already preparing your page for its final launch. This can also create more excitement to your prospect readers.
3. Provide sign up forms.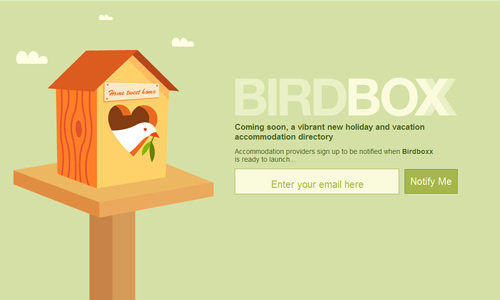 Image: birdboxx
Your coming soon page would be useless if you do not have sign-up forms for email notifications. Doing this will inform those who are interested to your site regarding its progress. Your future readers will also get to know when the site is already live. This way, you are ensured that you will have a group of audience to check what is in your site even from the moment it went live.
4. Show your goals.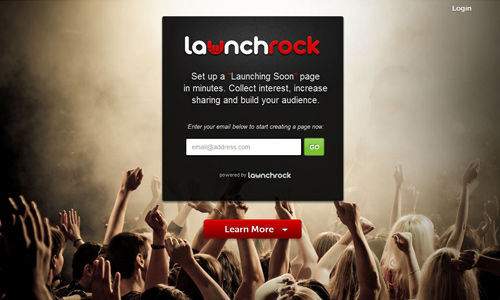 Image: launchrock
In your coming soon page, show what your website's goal is. Do not be too focused on the design. You should also see to it that the page is not empty. It should be able to tell the audience what the site really is and what it is for. This way, you can get more sign-ups.
5. Tell about your site.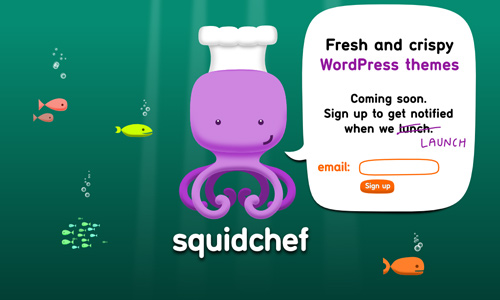 Image: squidchef
You really do not need to create lengthy text about what your website is. Tell that in a few words. Just give the audience an idea on what they will be seeing in the website. Without this, your coming soon page will be useless. Remember that the visitors want to know what they will look forward to.
6. Add some mystery.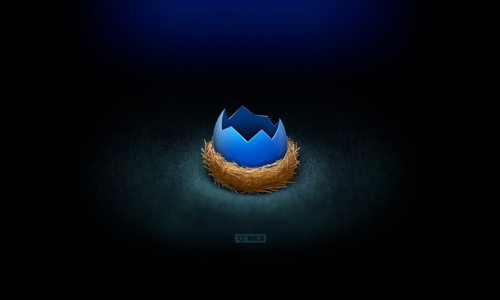 Image: bluebirdapp
You can also arise curiosity from the audience if you add some mysterious touch to your design. But when you do that, deliver a message to the readers too. You can make it mind challenging so that the readers will wonder but do not make it too tricky that it would appear worthless to them. Smartly create a sense of mystery to get your audience.
7. Offer to something to those who signs-up.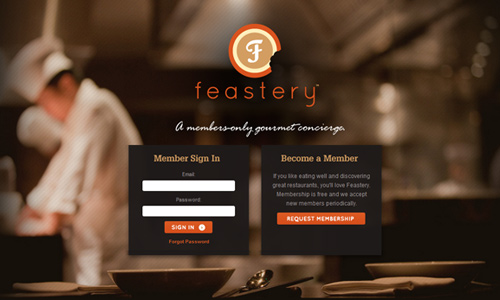 Image: feastery
Since you will be having a sign-up form where visitors can leave their emails for notifications, you can offer something to them to make it more exciting and to encourage more visitors. You can offer give-aways to those who would sign-up before the site comes live. You will be given ensured visitors when the site is finally up.
8. Have a powerful identity.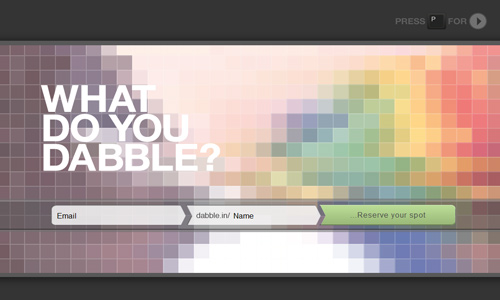 Even in your coming soon page, you still have to design with a good identity. Doing this will make the audience know the oneness of your teaser page and your website. This can be done by the colors you use, font style, and the logo. You can also use a mascot for your brand identity. When your website is already live, show them a more powerful identity. Your audience will be impressed to see how the progress is.
9. Make use of graphics.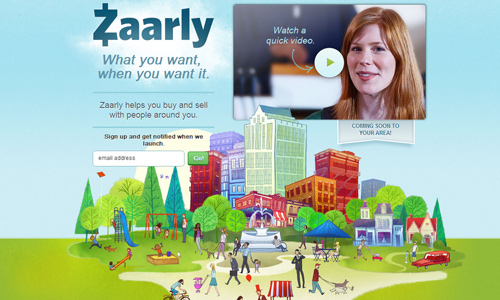 Using graphics is also an added beauty and impact to your design. It can also urge the readers to look into your site even more. See to it that the graphics you use has something to do with your website. Let is also convey a story to the readers and not just a mere design.
10. Use creativity to let the audience return.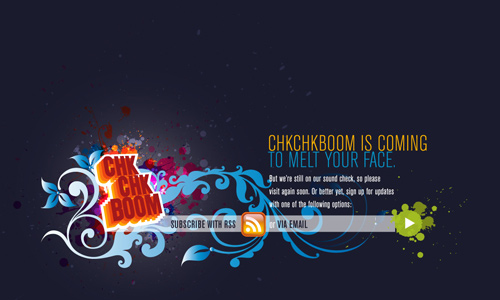 Image: chkchkboom
Being creative in everything for your coming soon page will make it more effective. You can make use of a few lines with well chosen intriguing words. You can also make use of some images, graphics, videos, and others. There are some who opt for minimal designs but still manages to be informative and mysterious. Doing this, you will make the visitors come back and you will also silently oblige them to sign up for your email list.
It's Your Turn Now
It is a lot of fun designing a coming soon page. This can even keep you motivated while you are still working on your website especially if many people have shown their interest by signing up to your email list. This shows that they are eager to see your website and would even want to be updated regarding the progress of the site. Even if the coming soon page is just temporary, it can still be a big thing. Did you find something missing? You can add some more tips to our list if you desire. We will greatly appreciate it.