In continuation with our logo design inspiration post, we bring to you another design progressively being used by many companies and organizations nowadays. These are pixel-inspired logo designs. Short for picture element, a pixel is the smallest element of an image that can be individually processed in a video display system. When zooming into an image, a number of tiny blocks appear on the image in which one block is equivalent to a single pixel.
Below are the 30 Remarkably Impressive Pixel-Inspired Logo Designs. Check out this list to get some ideas that would be useful for your next design project. Enjoy!
You may want to take a look at the following logo design inspiration articles:
iTea House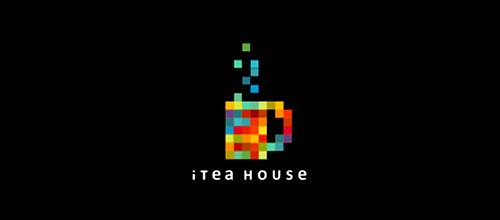 By: design studio
A logo design for an internet tea house.
Pixbees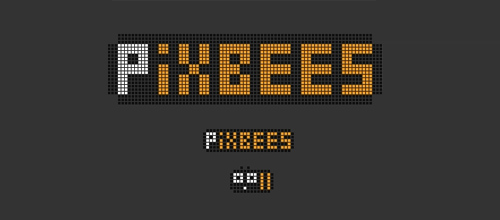 By: uriash
A logo great for any website or app around the art, design, games and pixels area.
The Temple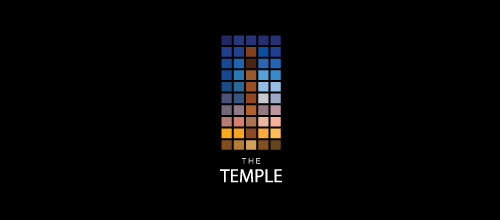 By: Yoopa
A brand symbol that can be applied to a bar, spa, gallery, club, religious, cosmetics, media.
Pixel Love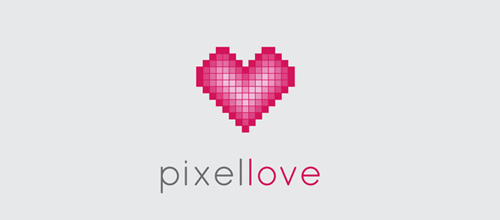 By: shalini_d
A mark for blogs and online communities for photographers and/or designers.
Volaris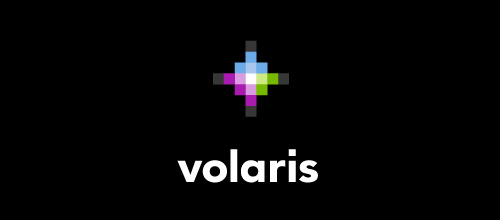 By: ideograma
A logo created for a low cost airline.
Bumble Byte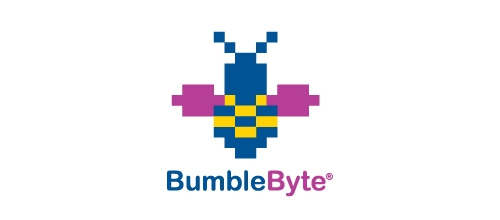 By: gekimo
A logo which could be used for anything having to do with technology.
Genius Pixel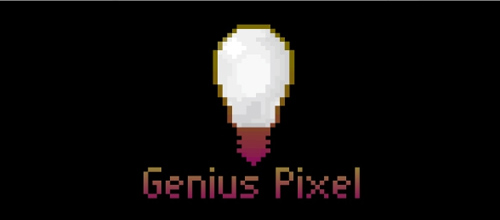 By: jmill
A fun logo to be used for anyone that is on the more technical end of business.
WinePix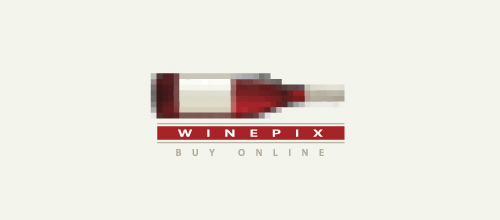 By: TalentoDesign
A logo that has been illustrated in the form of pixels ideal for a wine sale online.
Musikings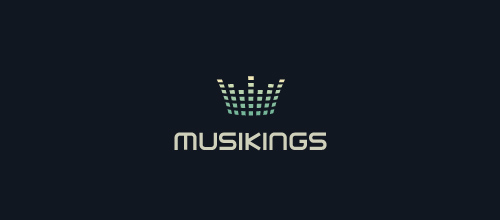 By: !mude
A brand symbol for a music related business. Maybe a producer, label or shop.
Pixel Pushr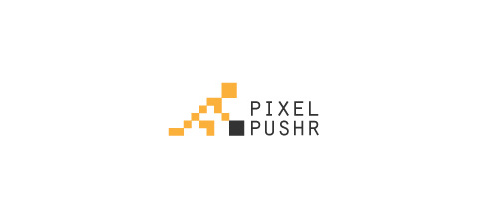 By: jsae08
A symbol perfect for the graphic/web design industry or anything else that you may see fit.
Pyxpox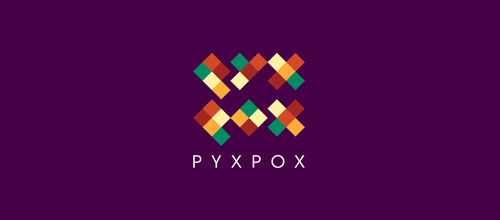 By: rabbit_hoang
A logo created based on the idea of using the box structure to make letters pyxpox.
TreeBit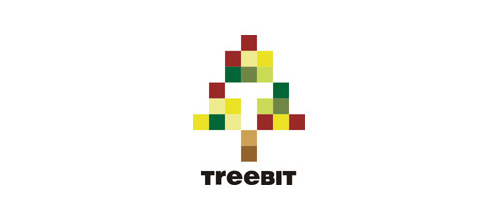 By: Shtef Sokolovich
Logo represents digital tree with first letter 'T' in treetop great for art, photography, computer bussines and networkig, internet, or entertainment and media, landscaping, etc.
pXell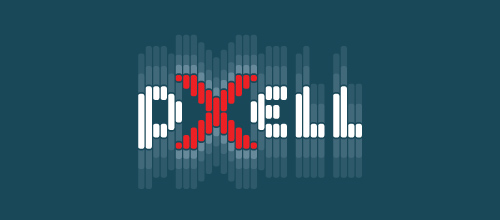 By: karloidd
Strong and memorable brand with a super-short 5 letter domain name and an eye-catching logo.
Pixawe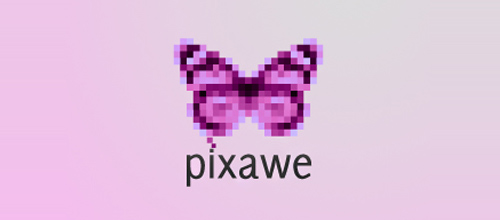 By: stylage
A logo great for any blog or online art/design gallery that showcases great digital images.
Lets Fix This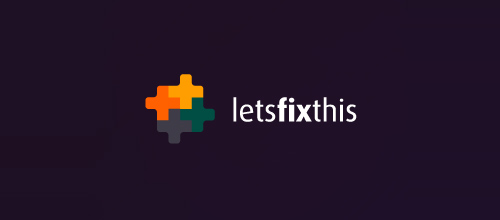 By: helvetic brands
This logo was created using puzzle pieces locking together in the shape of a cross.
LEGOTET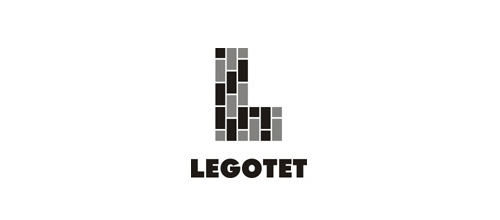 By: Shtef Sokolovich
This logo was inspired by LEGO toys and TETRIS computer game.
Grenico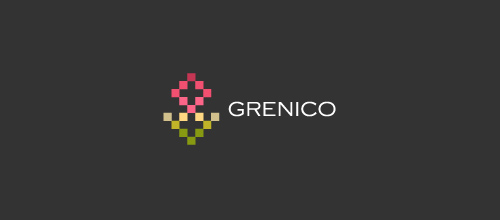 By: Brandvue
A combination of blocks which make up a colourful flower that has a hidden message which could be used for anything from green care through to educating children or childcare.
Pixio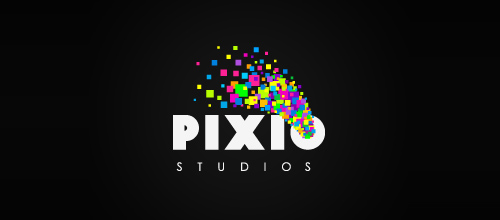 By: ben@lifeblue
A logo suitable for an interactive design company.
elk-tek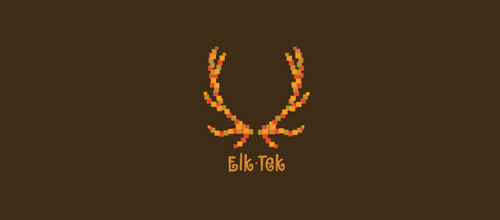 By: chaytoo
A classic rustic symbol in pixel form suitable for any industry.
Digi-Tweet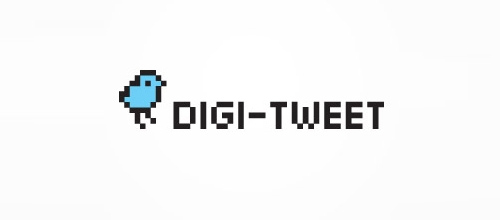 By: johnboerckel
A brand symbol ideal for a Twitter-based company or website, possibly with a focus on technology.
Pixelfive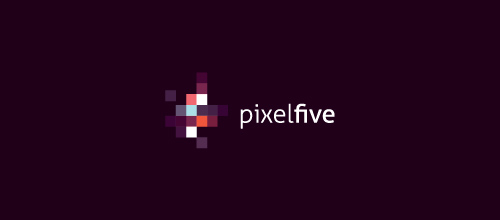 By: urbansicc
A modern pixel logo suitable for creative/web design business.
Pixel Love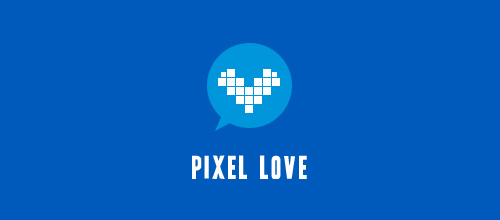 By: Dovydas Vyštartas
A logo suitable for a dating website.
PMDV4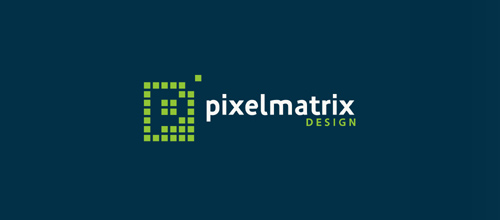 By: Logomotive
A brand symbol created for a web design business.
Pixexplode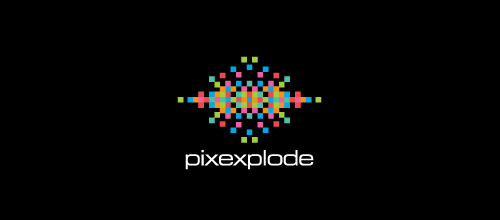 By: voxsix
A logo that can be suitable for a number of things such as digital art, photography, print design, motion studios and many other cool stuff.
Combit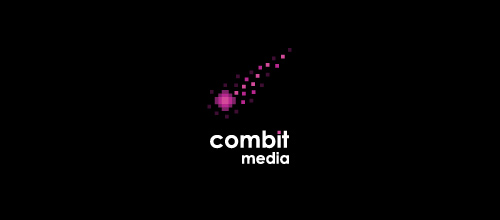 By: willfarrant
A mark that works great as a games/creative services/blog and many many more.
Fleet Graphics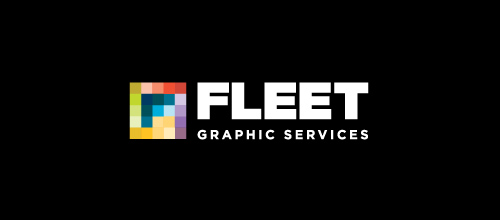 By: bartodell
A logo suitable for a company who specializes in vechicle wraps.
PixSkull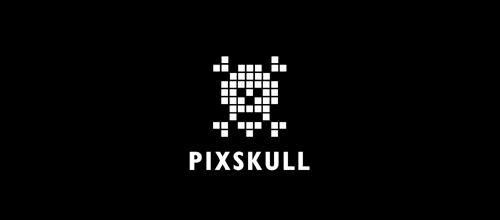 By: Logomotive
A nice pixel based logo design, perfect for all the biking graphic designers out there.
Rockix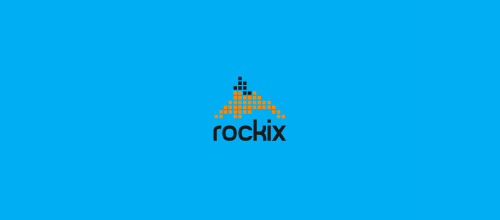 By: Stepo
A logo design for a fashion & accessory for climbers or even outdoor and adrenalin sports.
SmilePixel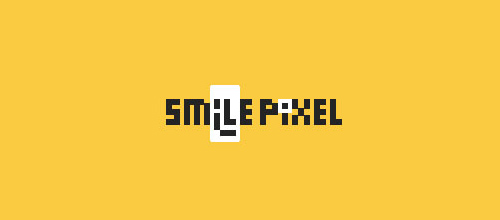 By: tolga
A brand symbol suitable for media, digital design area, internet companies, etc.
Codify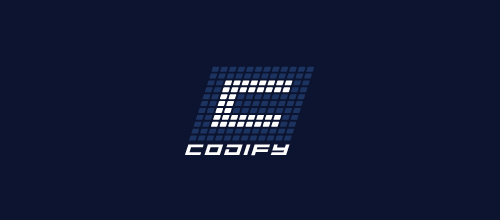 By: itsgareth
A logo created for a software engineering company.