Winners of 3000+ Graphic Elements Giveaway
Winners of 3000+ Graphic Elements Giveaway
At last, the day has come to announce the winners of the 3000+ Graphic Elements Giveaway. Today, there will be 10 lucky participants who will win a single pack of graphic elements of their choice each. Moreover, 1 very blessed participant will win an Infinity Design Pack, which includes an entire collection of premium files from brushes, vectors and psd.
Before we go to our announcement, we would like to thank Trendy Packs for making this contest possible. And of course, in behalf of Trendy Packs, I would like to extend its gratitude to those 263 people who commented and participated in this contest. And our winners are the following: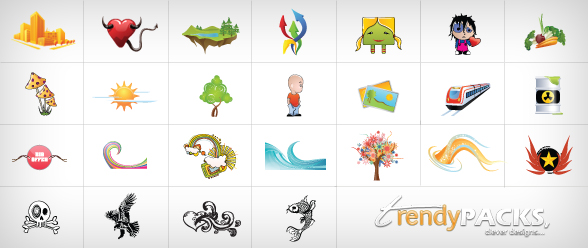 Infinity Design Pack
Leslie Nayibe
Single Pack
Ellen Harwick
Alfredo Arriaza
Gabriel Terra
Christian Markley
Anthony Hortin
yoyokung
designbyarm
Ariel
Matt Michelson
Thaninrat
Congratulations everyone!!! Winners will receive an email shortly.
Don't miss any updates of high quality contents and giveaways, Subscribe Now for Free!. Also you can Follow Us on Twitter and Facebook…