Win a 1-Year Membership from Elegant Themes: Winners Announced
Win a 1-Year Membership from Elegant Themes: Winners Announced
It's time to announce the winners for our last week's giveaway. But before anything else, I would like to thanks ElegantThemes for supporting Naldz Graphics for many months now. Thanks a lot guys. If you have spare time, make sure to check ElegantThemes and see their latest Premium Themes.
Today, 3 of our Lucky Readers will receive a 1-Year Membership to ElegantThemes.com and can access all of their Premium WordPress Themes for Free. For this round, there were 119 comments all in all. Below are the winners who were luckily picked by the random generator.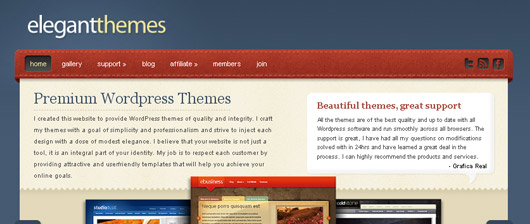 1. Mostafa Muhammad
2. Kaiserlino
3. Anthony Woods
Congratulations!!!. Winners will receive their prize shortly.
Thanks for participating guys. I hope you enjoy this round. More giveaways will come that's why I'm encouraging everyone to Subscribe to our RSS Feed to get the latest updates direct to your inbox.