ArtBox7 20 Vector Packs Giveaways : Winners Announced
ArtBox7 20 Vector Packs Giveaways : Winners Announced
Hi guys, Another cool giveaways had just end up and today we will announced the 20 winners who won a High Quality Vector Pack of their choice  from ArtBox7.com. So far there were 91 participants who joined the contest. And the winners are the following: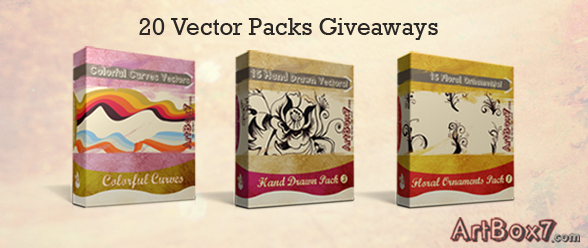 1.  Pablo Lara
2. Guisella
3. Lipelip
4. Emily N.
5. Tina
6. Christopher Korstjens
7. Sriganesh
8. Emily
9. Matt Cooper
10. MyGB
11. Christian Cadiz
12. Oli
13. Pitox
14. e11world
15. Su Hall
16. T-Law
17. AnaMartelo
18. Igor
19. Dano
20. TheDarkEngine
Congratulations to everyone!!!! All winners will receive their prize shortly.
Thanks to Artbox7.com for the cool giveaways and thanks to those who participated the contest. More giveaways will come so make sure to Subscribe Now and be the first to know.