3 Lucky Winners to Win 1 Month Subscription Worth $199 from Pixmac
3 Lucky Winners to Win 1 Month Subscription Worth $199 from Pixmac
For those who didn't make it on the previous giveaway that we've been hosted, just chill and try your luck to this next one. Our friend from Pixmac.com has join force with us and would like to give some love to our readers. They're giving away a 1 month subscription to their stock photos and vector illustrations worth $199. This might be useful if you're into printing advertising or might need it for your website's visual presentation.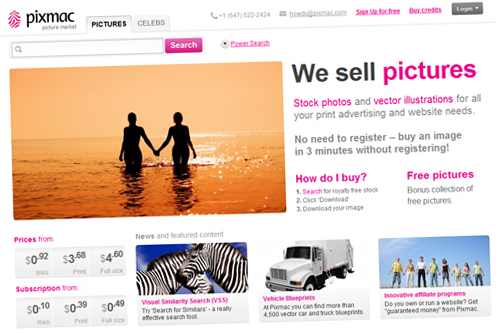 launched in September 2008, Pixmac is one of the fastest, most usable and reliable microstock agency on the web. What differs to other image marketplace is that, in Pixmac, you can buy stock photos and vectors without registration. All you need to do is search for a royalty stock, click download and you're on the go. Hassle free indeed.
Giveaway Details
• Leave One Comment in order for you to be included on the draw
• All comments will be accepted until February  1, 2011.
• Winners will be announce on February  2, 2011.
• Make sure to leave a valid email address so I can contact you if you win.
• 3 Winners will be chose randomly on a random generator.
• Optional: Join us on Facebook and Subscribe for Updates…