2 Lucky Readers to Win a Free Billings License : Winners Announced
2 Lucky Readers to Win a Free Billings License : Winners Announced
It's time again to announce the winners for our weekly giveaway. After this announcement, two lucky readers who participated the contest will receive a free Billings License brought to us by Marketcircle. There were 62 participants who were interested to grab the free license and some of them had already try Billings and was happy to tell that this application is really worth it. Our winners are: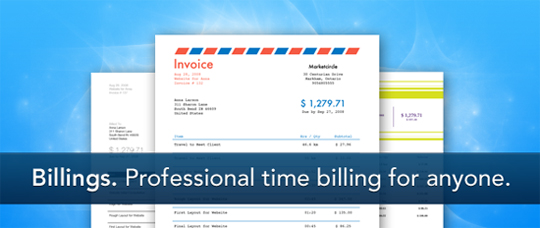 1. lundstudio
2. Manda Szewczyk
Congratulations!!!!!. Winners will receive their prize shortly.
Thanks to Marketcircle for giving my readers a chance to win a free Billing License and to everyone who participated. I hope you guys enjoy our event. Watch out for another round of giveaways tomorrow. Make sure to Follow @naldzgraphics on Twitter and Subscribe to our RSS Feed so you will be updated.