1 Lucky Reader to Win a Free FlashMoto CMS License
1 Lucky Reader to Win a Free FlashMoto CMS License
Hello everyone. It's been a while since we held a giveaway here in Naldz Graphics. Today, we will have a new and exciting giveaway from our friend in FlashMoto. In this giveaway, one winner will get a standalone version of Flash CMS that includes a sample website which worth $199. This CMS offers everything you might possibly need for controlling and maintaining a complete and powerful Flash website.And as always, it's very easy to join.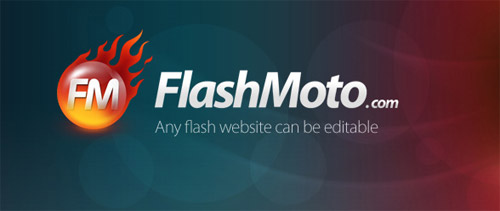 FlashMoto CMS is a powerful and easy to use application designed to simplify the publication of Web content to Flash websites. It allows content creators to submit content without requiring any software, technical knowledge of HTML, Flash and other programming languages. FlashMoto is the first content management system based on ActionScript 3 and realized as RIA on Flex. It also offers a collection of Flash CMS templates that correspond to the main FlashMoto requirements.
How to Win?
• Leave a Comment & Tweet this Giveaway
• All comments will be accepted until January 28, 2010 and Winner will be announce on January 29, 2010.
• Make sure to leave a valid email address so I can contact you if you win.
• 1 Winner will be chose randomly on a random generator.